NEW PARK, Pa. — Jutting into the skies above the Western prairies, windmills and their shiny, metal-blade wheels atop towering structures are a classic icon of American history.
But the wind machines that spin atop a high hill among cornfields in southern York County have little resemblance to the familiar silhouette of simple windmills that most folks envision.
Even as a young lad, Jay McGinnis was fascinated with the few windmills that lingered on farms of rural York County.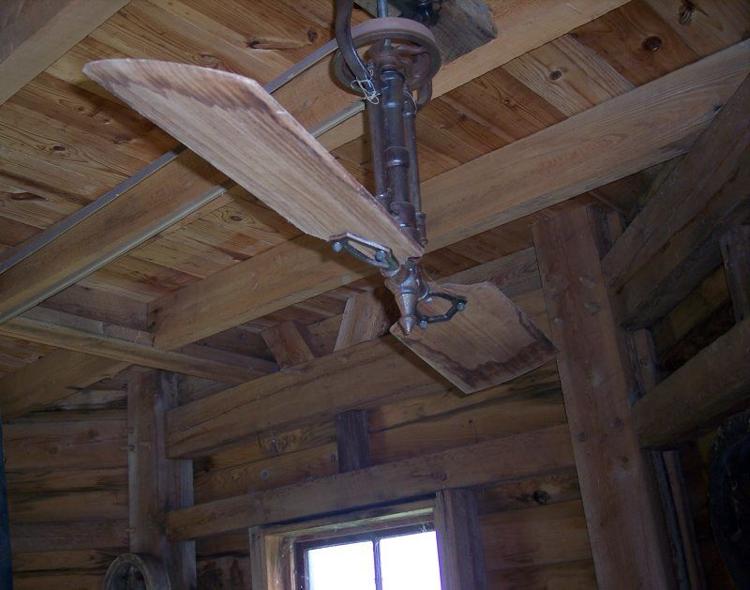 "When I was 8, they brought me here to work on the farm for my grandfather," McGinnis said about his early introduction to farming on J. Mont McGinnis' rolling fields just outside the village of New Park.
"Those early windmills had to be oiled frequently," McGinnis said, "and I would help with oiling some of them around the area. If I got a dime for doing that, it wasn't that good. If I got a quarter, that was good."
McGinnis became captivated with the simple, yet powerful machines.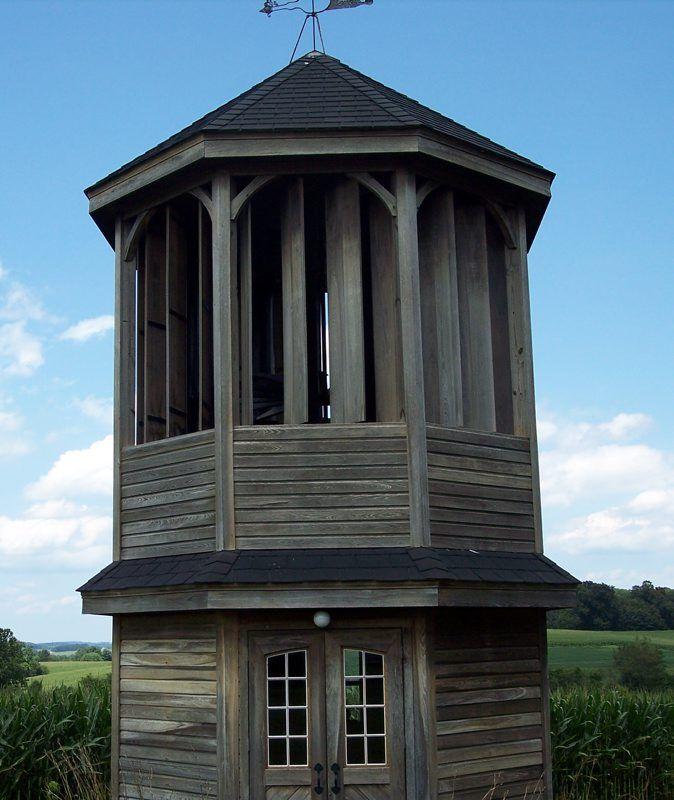 Unlike the prairie icons, which mostly pumped water from deep wells for cattle and people, the "power engines" used in Pennsylvania were more widely harnessed for grinding grains. Many of them were situated, not on soaring metal frameworks, but on working barns and outbuildings, cupola-style.
According to McGinnis, the first windmills were devised centuries ago in Persia, now Iran, when rudimentary sails were fastened to a pole that turned. A room under the crude mechanism held an early form of a grain-grinding mill.
More recently, in 1854, a patent for the self-regulating windmill was granted to American Daniel Halladay.
As with most inventions, mechanical-minded innovators over the decades since Halladay found ways to tweak the original designs and develop improved and more efficient versions.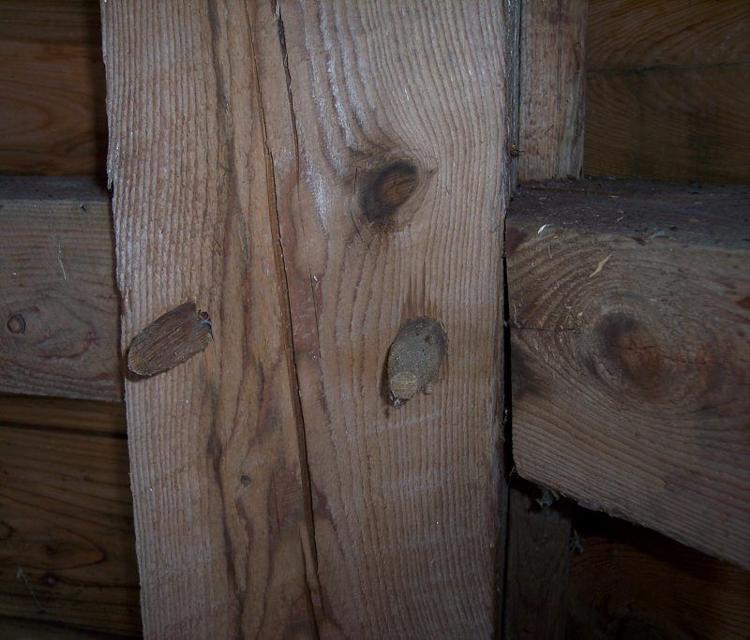 "As the wind pushes on the wheel, the tail adjusts to keep it into the wind," McGinnis said about the principle on which the classic wind engines function. "The first ones could be folded up like an umbrella, and used weights for adjustment, some of them ornamental. Manufacturers later went to using springs instead."
"I have a picture of the house here, which burned about 1915. There was a windmill in use here before that and it may have burned with the house," he said.
Since early windmill structures were crafted from wood that deteriorated and disintegrated as it aged, they can readily be destroyed in a fire.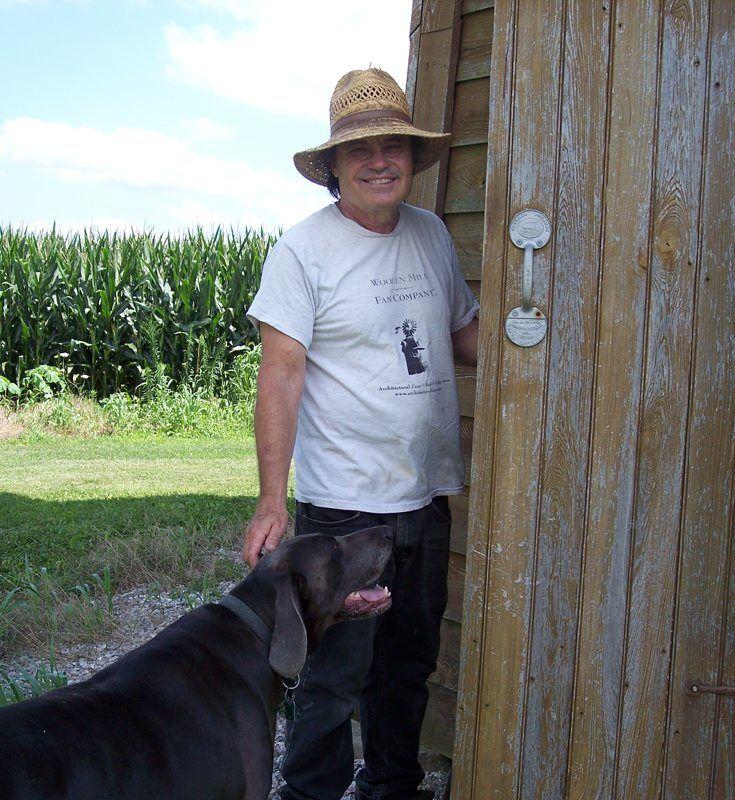 He said parts of an early metal windmill were found years ago around the McGinnis farm, including a wheel and tail, but there were no other functional pieces that could be used in restoration.
In fact, old metal windmill parts already had become something of a rarity when McGinnis' became fascinated with them as a youngster. In the aftermath of two World Wars, the value of scrap metal had drawn old pieces and parts out of barns, sheds and fencerows like a magnet, as farmers gathered up old, broken equipment and cashed it in.
"After I came home from college in 1980, I saw an ad in Lancaster Farming's Mailbox Markets for a windmill," McGinnis said.
He responded to the advertisement, run by an individual from Towanda, and made a deal on the advertised Aermotor, a wind machine manufactured to make electricity.
"My grandfather and I contacted a local farmer nearby who agreed to drive his truck and take us up there. For $500, we got a set of parts, still in the shipping crate," he said.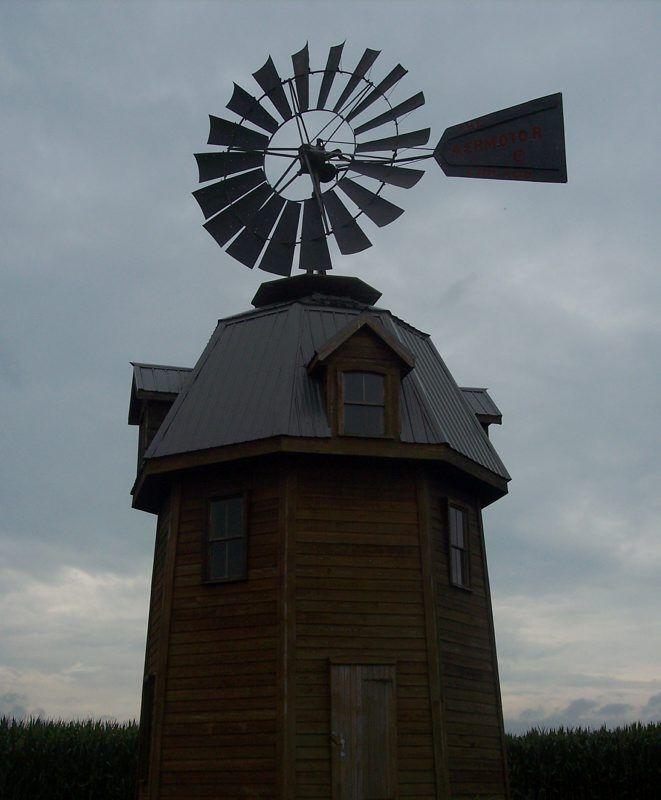 He believes that the individual from whom they purchased it may have possibly acquired it at an auction from a dealership that had sold the Aermotor windmills at one time.
After the purchase, the Aermotor parts languished in storage for years. Then, in 2010, McGinnis decided it was time to bring his windmill dreams to life.
There were no sets of plans or blueprints available on which to base the restoration of the large, unusual 1888 model Aermotor. Only one other windmill like it is known to exist, and that one is located in Michigan.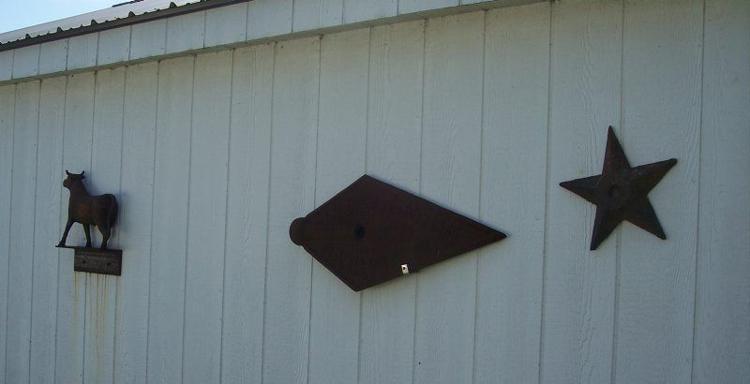 A design was drawn up, with a wooden base to be constructed in a hexagonal shape, adapting plans from a historic windmill in Connecticut. The very large, 16-foot-diameter wheel and tail-operating mechanism would sit atop a wooden timber base, its completed look somewhat reminiscent of the windmills of Holland.
"I wanted something local for the design of the roof structure," said McGinnis, who didn't have to look very far away for an idea. "My inspiration was the old train station in New Park."
Expertise to craft the components necessary to turn his windmill dream into reality came from local foundry, machine shop and building entities. McGinnis was already familiar with several such firms from dealing with them through his business, Woolen Mill Fan Co. His custom belt and pulley fan company is headquartered at the New Park farm, and many of the precision components needed for the unique, upscale fans are supplied by various local Amish craftsmen and businesses.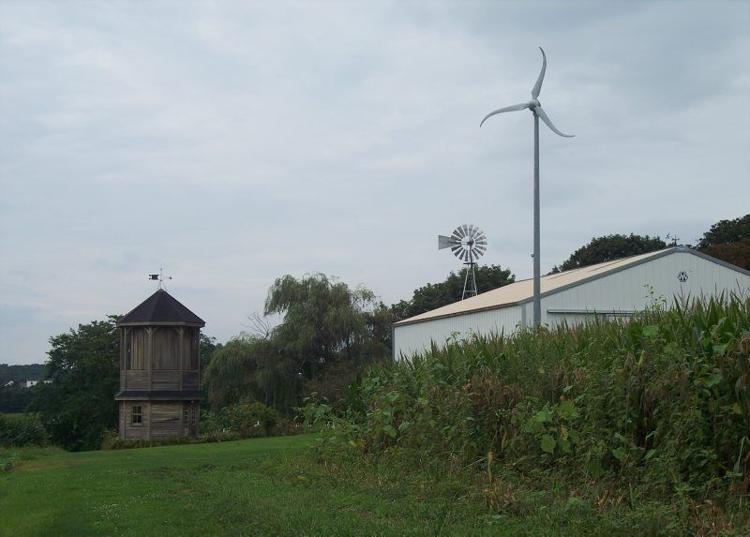 The exterior of the reconstructed 1888 Aermotor grain-grinding windmill base is built with cyprus wood, while the timbers inside are hemlock, all methodically finished with historically accurate peg construction. The building of the wooden enclosure was done by David Esh and his crew from Silvermine Builders. An interior steel tower supports the weight of the heavy wheel and its working mechanisms. The working grinding mill includes a bucket elevator and a bag hoist, all carefully crafted be fully functional and historically accurate.
"I don't ever grind any grain in it; that could turn it into 'rat city,'" McGinnis said about the pristine interior of the mill, which also has corn-shelling equipment. "I just run it empty, to keep it clean."
An original grinder and pulley power the mill with a pair of millstones positioned vertically rather than horizontally, fed by an auger that feeds the grain products into the center of the millstones.
"It is 100-percent runnable, and generates five horsepower of energy when the millstones are running," McGinnis said about the rare, fully functional grinding mill.
The interior mechanism also operates several working belt fans, visual promotions for his business as they silently turn when the mill is operating.
The restored Aermotor, with its majestic wheel mechanism, reaches more than 30 feet into the sky, and sits high atop a hill overlooking the farm. At 16 feet in diameter, it's much larger and can generate more power than the 12-foot wheels that were used locally.
An annual Mill Days tour, which McGinnis helps to organize, includes stops at historic mills in both Pennsylvania and nearby Maryland. It brings mill enthusiasts from many areas to see the rare, restored Aermotor in action. Like so many events, this year's June tour was canceled due to the COVID-19 pandemic.
A medallion located on a doorframe of the windmill's entrance signifies that the restored 1888 Aermotor has been recognized by the International Molinological Society, an international historic mill organization.
Closer to the McGinnis farmstead, another unique wind engine turns in the breezes. The reproduction of a Hercules horizontal windmill is a far less familiar wind machine. The design was developed in the 1880s, with the wind-catching wheel constructed with wooden blades.
"Only a couple of companies made the horizontal wind engine," McGinnis said. Wind catches the wooden "sails," or blades, from one side, while the opposite side sails are shielded, enabling the mechanism to double in speed.
McGinnis said that a Lancaster County individual with the surname Bausman, who lived in the Millersville area, apparently worked with the wooden horizontal mills during their time of area use.
Many years ago, a much later owner of Bausman's house found mechanism samples and literature in the attic and contacted Landis Valley Village & Farm Museum, which gathered up the artifacts and later created a display on the horizonal wind engines.
"When I was a teenager, I found a trade card at a flea market," McGinnis said.
Information on the card led him to track down an individual in Texas who had some knowledge of the old, all-wooden horizontal windmills.
"I don't know of any of those that were left standing anywhere," he said.
The detailed, working reproduction of the Hercules horizontal-style wind engine on the McGinnis farm is, like the Aermotor, a working tribute to the ingenuity and craftsmanship of early American inventors and entrepreneurs. Their wind engine developments in the 1800s help bring improving technology for pumping water and grinding grain commodities for both farms and town communities, generating economic value and improving lifestyles.
McGinnis' Hercules reproduction, with its wooden 8-foot-high, 12-foot-diameter rotor, is designed to generate electricity as it turns in the breeze, although the power produced serves solely to charge the machine's battery.
"It takes a 20-mile-per-hour, steady wind to generate electric and we don't have that steady, continuing wind around here," he said of the local weather conditions, which aren't generally conducive to regular use of the Hercules reproduction for dependable electricity.
A second, smaller Aermotor windmill, with a 12-foot-wheel and spring-operated tail, is set atop one of McGinnis' outbuildings, recreating the local fashion of using grain-grinding windmills.
Set cupola-style atop exterior buildings, often called "grinding houses," the wheel mechanisms turned a rotary shaft to process grains, rather than the up-down stroke generated by those windmills used for pumping water. Other windmills were sometimes fastened high on top of sturdy wooden posts, supported and stabilized with guy wires.
McGinnis estimates that some 50-plus of the metal wheel-and-tail windmills were in operation in his southern York County area in the early 1900s, with some still in use well into the midcentury. Gas engines put many of them out of operation, functioning dependably with far less maintenance and not reliant on the areas' undependable winds.
Still another type of windmill reaches skyward from the fifth-generation McGinnis farmstead, this one of much more modern design. It's a Sky Stream engine, a relatively small, three-bladed wind machine, with no self-adjusting tail, set atop a tall metal pole. The design is reminiscent of a three-bladed desk fan minus the protective outer metal or plastic enclosures.
These wind engines became popular in the late 20th century, as increasing electric costs caused alternative energy sources to gain popularity. Some of these windmills can still be spotted, mostly in rural areas, across the country.
"When the wind shifts, they stop; this one runs more in the winter than the summer. Solar has become a lot cheaper than wind power," McGinnis said about the modern-style windmill, which enjoyed only a brief run of popularity.
McGinnis' affinity for historic, simple-working mechanisms led him into a search for belt fans to fit harmoniously with the historic nature of his farmhouse. In 1976, he had seen a display at the Smithsonian Institution recreating vendor businesses of an early era and equipment they sold, including a belt ceiling fan company. But information on the technicalities of constructing them proved hard to find.
Ironically, McGinnis listed a stove for sale in the newspaper and the buyer who answered the ad happened to have knowledge of a fan collector who had belt and pulley fans in his restored home in Baltimore, as well as connections to the Smithsonian. Through that connection, McGinnis was able to make contact with the creator of the museum exhibit, who lived in Georgia, and who had patterns and drawings of the sort McGinnis was seeking.
Designing his own fans eventually led to a suggestion from an architect friend that McGinnis run an ad for his custom fans in an architectural business publication. Since starting his Woolen Mill Fan Co. in 1997, the business "just took off," as his unique belt and pulley fan creations were spotted by designers with Georgetown and Madison Avenue connections. Woolen Mill fans now turn in upscale homes and businesses, including numerous fine dining establishments, located in every state of the U.S. except Alaska, and in a multitude of countries worldwide.
While the fan business continues keep him busy, McGinnis now enjoys sharing his windmill restorations and reproductions, and his extensive knowledge of the historic wind-power icons. Having brought his windmill visions to life, piece by piece, he has no plans at present to historically harness any more wind atop the farmland's ridge.
"No more construction," he said with finality. "I'm done."
More information on McGinnis' belt and pulley fans and windmill reconstructions are available online at his website, architecturalfans.com.