LANCASTER COUNTY, Pa. — Volunteers and staff from Maryland & Virginia Milk Producers Cooperative, Turkey Hill Dairy and the Alliance for the Chesapeake Bay joined forces in early November to plant 400 trees on a Pennsylvania dairy farm.
The volunteer crew planted saplings along a stream on the Lancaster County dairy farm as part of the Turkey Hill Clean Water Partnership, a joint effort with Maryland & Virginia dairy farmers supplying Turkey Hill, Turkey Hill Dairy and the Alliance. The buffer project will enable the farmer to stabilize the stream bank on his property and in turn protect local waterways feeding into the Chesapeake Bay.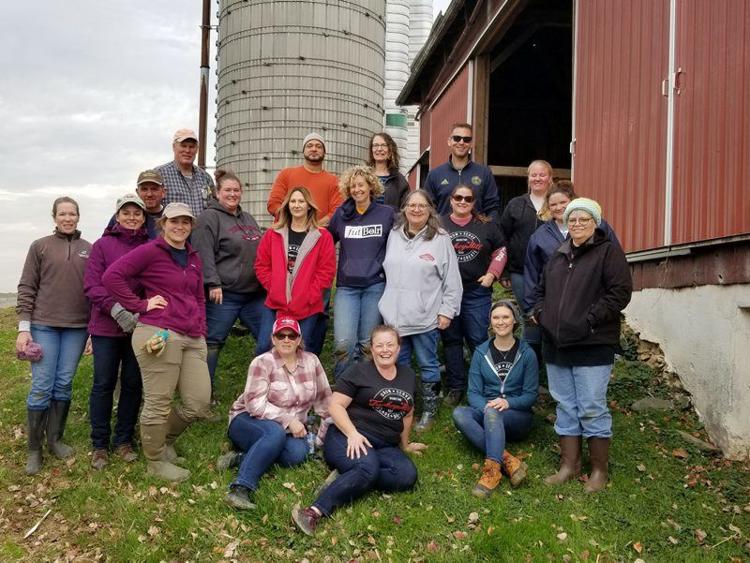 The partnership is an effort to bring together local farms and the private and public sectors to help dairy farmers better manage soil and water on their farm as well as implement conservation practices.
"Being part of this partnership means that we can help make an immediate and meaningful impact on our local water quality and beyond," said Melissa Mattilio, consumer marketing manager at Turkey Hill Dairy. "This is a real way we can act on our deep-bound commitment to sustainability and environmental preservation at Turkey Hill."
The partnership kicked off in early 2017 and is now in Phase 2 of the project. With money now on the ground, farmers participating in the project are utilizing grant money to implement environmental best management practices. As of early November, 11 projects are in progress or have been completed totaling $420,000 committed to on-farm projects. And 95% of the 150 farms shipping to Turkey Hill Dairy have completed or are in the process of completing their conservation plans.
"We are enthusiastic about the progress made so far with the on-farm projects," said Janae Klingler, Maryland & Virginia's manager of animal care and sustainability. "We look forward to working with our other members involved in the project to keep the momentum moving forward."
The partnership received funding from the Natural Resources Conservation Service and the National Fish and Wildlife Foundation to provide farmers with the needed resources to meet Turkey Hill Dairy's commitments for sustainable milk production. It provides 75% cost share assistance to farmers implementing conservation practices — a huge boost to those farms that need additional resources to meet their conservation goals.
According to Jenna Mitchell, Pennsylvania firector at the Alliance, "We're so grateful that Maryland & Virginia and Turkey Hill Dairy were willing to roll up their sleeves and officially break ground on the partnership through this buffer planting. Their eagerness epitomizes the hands-on and grounded approach the partnership has taken in supporting farmers supplying Turkey Hill Dairy."
For more information regarding the Turkey Hill Clean Water Partnership, visit allianceforthebay.org/THCWP.