FLEETWOOD, Pa. — Deanne Boyer of Maiden Creek Township in Berks County traded in library books for green pastures filled with cattle and pigs.
The former librarian worked in medical research in Idaho before returning to Pennsylvania with her husband. She worked as a librarian for the Ephrata and Muhlenberg community libraries before taking the reins at Willow Run about three years ago.
Boyer operates her 100% grass-fed farm, Willow Run, which is home to 20 crossbred Hereford and Angus cattle and 12 crossbred heritage breed Old Spot, Large Black pigs. Her grandfather bought the farm in the 1950s. When her father took over the farm, he kept most of the 44 acres in cropland. Boyer wanted to play a more active role and her father suggested she look into the NRCS programs, Boyer said.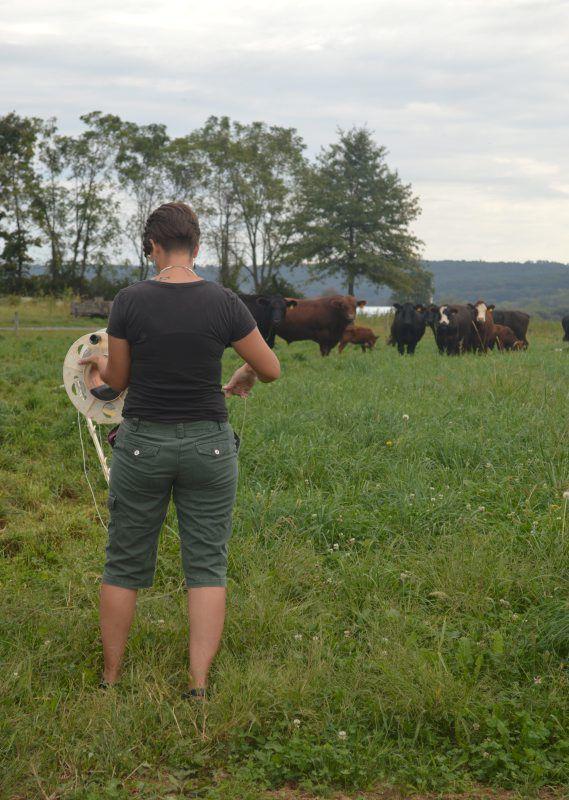 "Our soil is something we view as very important on our land because it's what makes our grass grow which makes our cattle happy and grow," Boyer said.
In 2016, she collaborated with the Berks County Natural Resource Conservation Service and Stroud Water Research Center of Avondale to help with the layout of her pasture system. Together they designed the exterior fence, high use grass lane and a buried water line with hydrants in pastures, stream crossing and stream buffer. Before the project, Boyer had her cattle fenced out of the stream.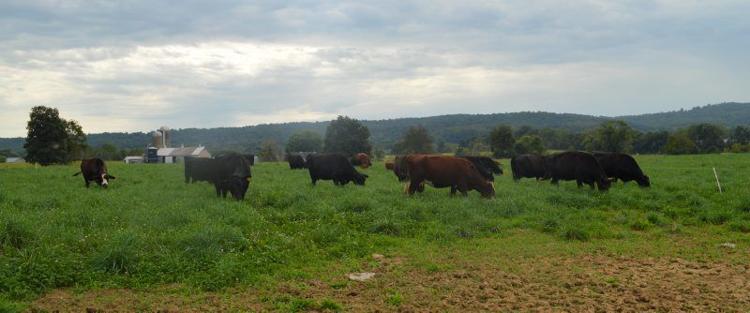 The stream buffer has a mix of 550 trees from black willow, river birch and sycamores along with an assortment of bushes, designed to filter the nutrient runoff from the farm's manure.
The trees also provide shade to the stream, which cools the temperature of water-promoting aquatic life, Boyer said.
The high use lane was built with a layer of gravel underneath to give soil traction when Boyer moves her cattle to one of the 13 individual paddocks. While the NRCS must work within their regulations, they also work hard to make things easier for the farmer, Boyer said.
Establishing grasses on former cropland was a challenge since the fall weather was "bone dry," she said. Boyer no-tilled a mix of orchid grass, endophyte-free tall fescue, red and white clover, and oats. The second planting was much better because there was more moisture, Boyer said. The cattle strip graze the pastures and Boyer moves them every day, leaving around 3 inches to give the grass time to grow back.
"It's getting the most out of your pastures," Boyer said.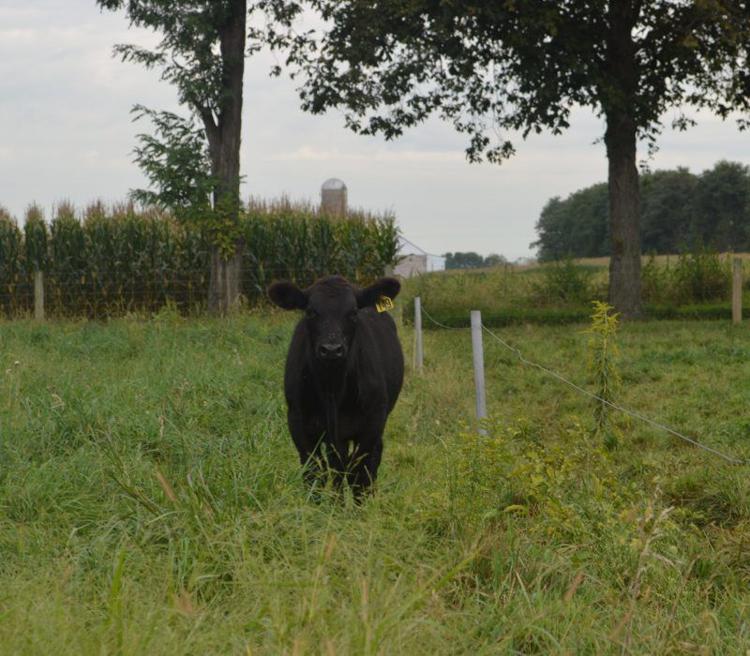 Boyer's conservation practices keep the pig pastures full of perennial grass coverage. The bare spots are by the waters, but the ground repairs quickly with grass. "There's always green cover," she said.
Boyer stays involved in her niche community by hosting an Earth Day event at her farm and volunteers at local elementary and middle school career day, representing agriculture. "I think it's important for people to get an idea where their food comes from and also have a face to the community farm," she said.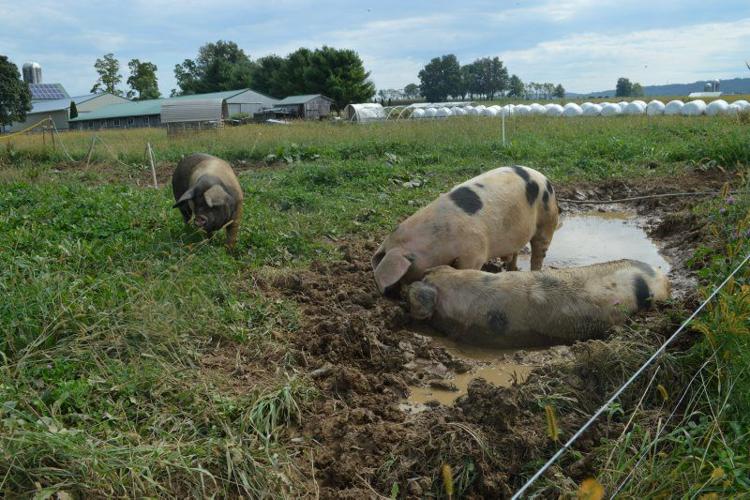 Boyer is hosting the American Farmland Trust's Women for the Land conservation-learning circle at Willow Run on Oct. 22 from 8:45 a.m. to 5:15 p.m. The circle will give female farmers the opportunity to interact with the county's Farm Service Agency and NCRS, plus the chance to network with other women about their conservation practices. Boyer will provide a farm tour for the group.
"I'm still learning a lot about everything," Boyer said.
For more information about the American Farm Land Trust Women for the Land conservation-learning circles, bit.ly/learningcircles19 or call to Janice Wiles at 240-626-5209 to register. Learning Circles are also being held in Chester County, Lancaster County. Circles are also being held in Culpeper, Louisa, Orange and Spotsylvania Counties, Virginia.