NEW WILMINGTON, Pa. — "I miss the kids," said Joanna McKelvey, agriculture teacher and FFA adviser at Wilmington Area School District in western Pennsylvania. During the first week of online classes with her students, McKelvey said she is coping with teaching remotely as well as dealing with being a mom-teacher for three of her four sons at home.
"Now I know why I don't teach elementary," she said with a smile in her voice. Her son Hunter, 10, is fairly independent and seems to be managing with the learning-at-home situation. But for McKelvey, keeping her 5-year-old twins Austin and Brett on task can be a challenge. The twins had been attending a pre-kindergarten class in a nearby church until all schools closed due to the coronavirus pandemic in mid-March. Their teacher has prepared packets of materials for each of her students.
"My 3-year-old Curtis hasn't been affected much with what is going on," McKelvey said.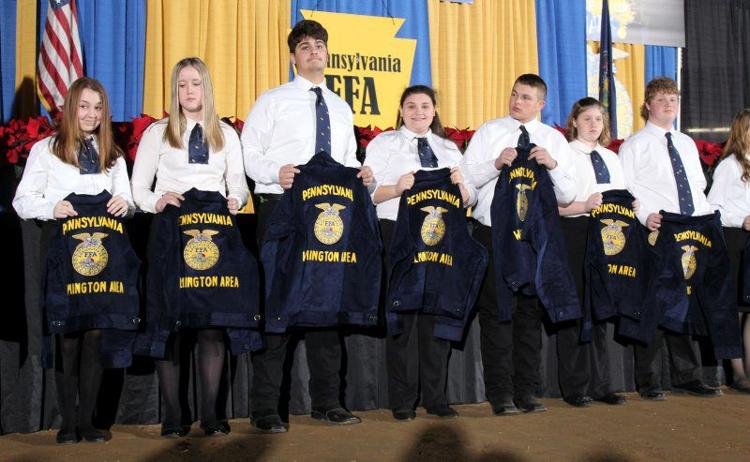 In response to the pandemic of COVID-19, schools across Pennsylvania are closed until the end of the school year to prevent the virus from spreading further. Residents have been asked to stay at home unless they must leave home for essential purposes only. So, each schoolteacher is suddenly needing to find ways to cope and accommodate students as well as manage their own family situation.
"I think that our district has come up with a workable plan," McKelvey said.
Her school district began online instruction March 30. Teachers log-on to the internet by 7:30 a.m. The high school schedule is divided into three sections, A, B and C. Students participate in one section each day. For example, section A includes first-, second- and third-period classes. The next day, they will have section B and the third day, section C.
"For those students without internet connection, I have to take packets of material to the high school and they will be sent to the students," McKelvey said.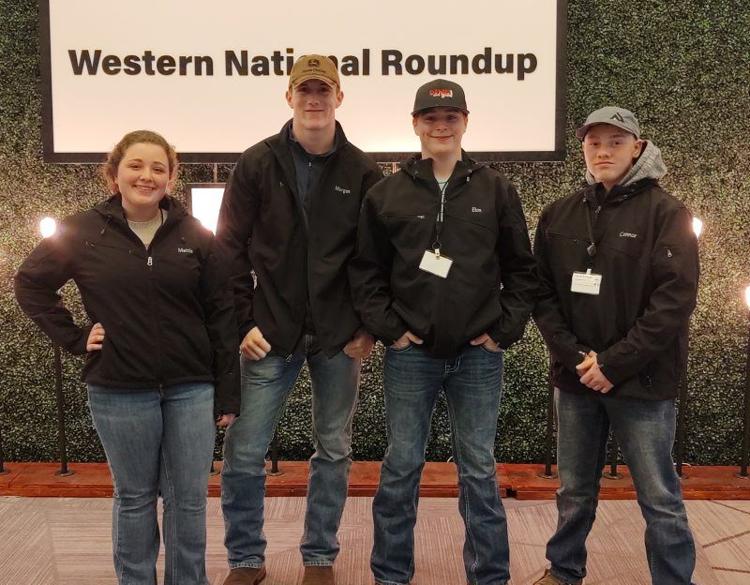 Just before the mandatory canceling of classes in mid-March, the bedding plants for the school's greenhouse arrived. McKelvey is tending to the plants each day, although this would normally be done by students as part of their landscape or floriculture classes.
"They would have been putting together hanging baskets," she said.
This is all new to everyone, so they are working their way through it together.
"I was able to do an online chat with my seniors," McKelvey said. "That helped."
She appreciated being able to see as well as talk with them.
"This is very hard for seniors," she said.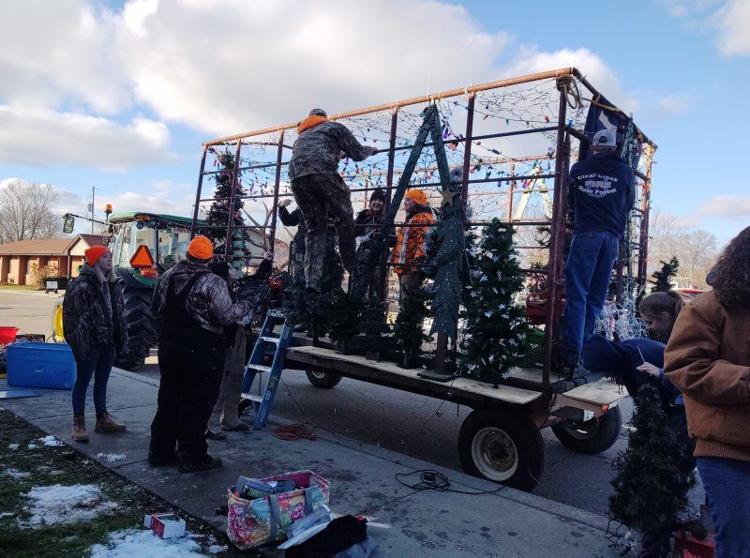 "This isn't as hard on the farm families," McKelvey observed. "They kind of like having more help around the farm right now."
She is concerned about her students that show animals. Any shows that were planned for this spring have been canceled.
"Families invest in quality animals so they can show them from now through fair time," she said. "Is there even going to be any fairs this summer? Everything is so uncertain."
McKelvey is also concerned about FFA members across the state. This year she is the adult president of the Pennsylvania FFA Association board. A group of advisers from across the state serves on the board with the elected state FFA officers to organize and implement programs for FFA members across the state.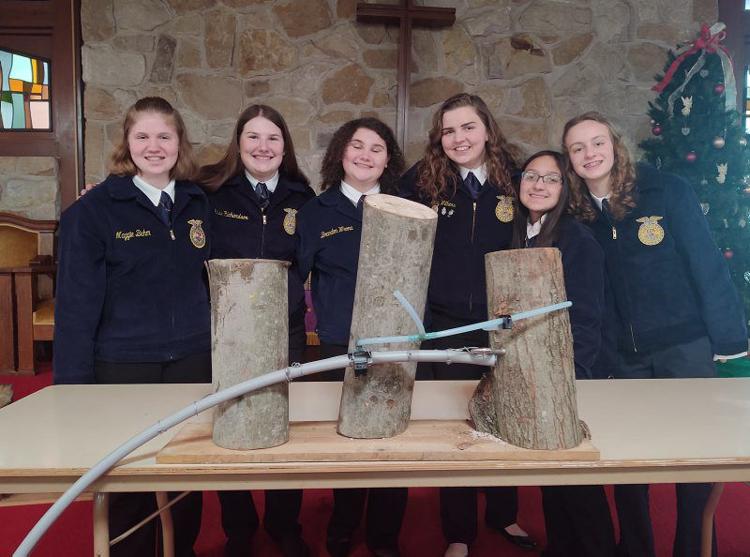 "I really feel bad for the state FFA officers," she said. "They are wrapping up the end of their terms and should be planning activities for the state convention in June."
Usually, most of May is filled with contests and competitions at the regional level to determine who will be competing at the state convention.
"Our region was able to get the public speaking contest in, early in March, but some regions haven't had these contests yet," she said.
The state FFA board is meeting weekly by conference call to keep up to date on what is going on and determine how things stand.
Wilmington Area FFA has 128 students on its roster. Any student who takes an agriculture class is considered a member of FFA.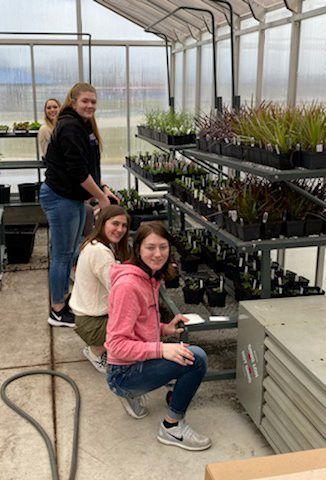 This year, McKelvey is teaching small animal production, veterinary science, landscaping and floral design. Next year, the program will include equine science. Students that participate from ninth through 12th grade receive a varied and well-rounded general agricultural education.
McKelvey is certified in general agriculture production, but she finds that her students can take what they learn and find jobs not only in agriculture, but also in the building trades. Students take skills like welding and find good jobs in the community, she said.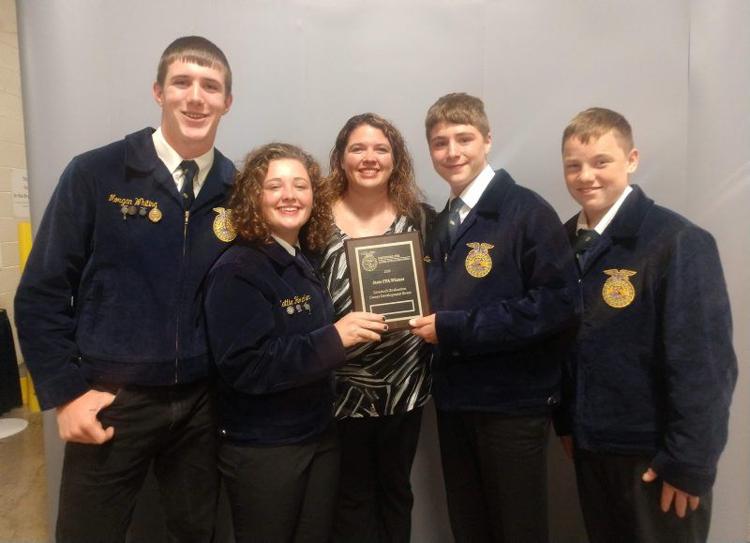 Wilmington's ag students participate in many activities with other FFA students in the area and around the state. Their demonstration team won third place at the 2020 Pennsylvania Farm Show. There was also a team that participated in livestock judging at the National Livestock Show in Denver, Colorado.