AVELLA, Pa. — After Sunnie Liggett graduated from Avella High School in 2014, she pursued a college degree in plant science at Penn State, intent on finding a job near home. She wanted to get an education that would allow her to help her farm family as they added organic grain crops and agritourism to their beef operation. Little did she know that she would end up teaching vocational agriculture classes, still in their infancy, back at her own high school.
"I had been hired to work as the produce manager in a local greenhouse after my graduation in May 2018," Liggett said, "and while I absolutely loved the job, the hours required made it difficult to work on our home farm. While I was laid off last winter, I heard about the opening at Avella and decided to apply."
The vo-ag program was brought back to Avella in 2017 and has hit a couple of the snags that new curricula sometimes hit. The previous teacher had been hired under the same circumstances that Liggett has been — they were granted an emergency teaching certificate that required the holder to gain a master's degree in education within a set period of time. Due to unforeseen circumstances, the previous teacher was unable to meet that requirement, which forced the district to let the teacher go.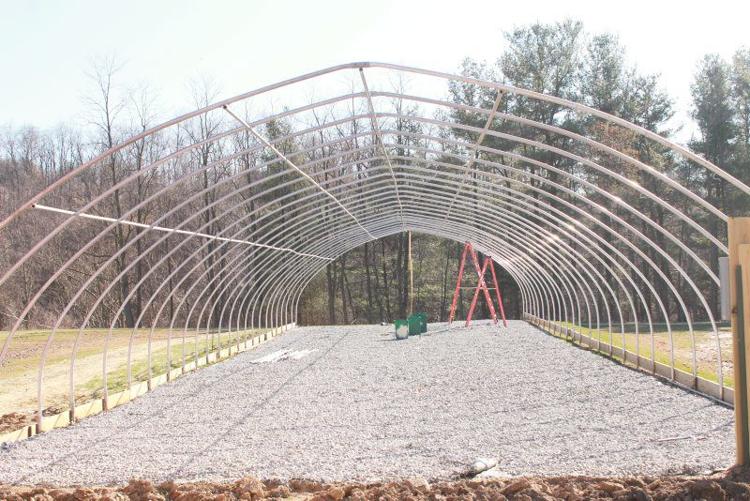 That loss caused another hurdle for Liggett to jump. The students in the program were loathe to sign up for the classes and work hard if they were going to lose another teacher.
"I told them to sign up and I would make it happen," Liggett promised them. "Knowing what issues arose with the previous teacher, the district and I are working hard to avoid (the same issues) and meet the state's requirements. I'm not going anywhere."
The size of the district itself is a third challenge.
"Our entire student population can fit in the cafeteria simultaneously," Liggett said. "We're just a small school. I have 22 students that take my classes. Lots of kids who would be interested in the (courses) already attend the vo-tech center, and a student can't take both and meet the state's requirements for graduation. It doesn't bother me, though, because the vo-tech center is also a place of value. I just tell the kids not to waste their opportunity to graduate with all of the knowledge they can gain there."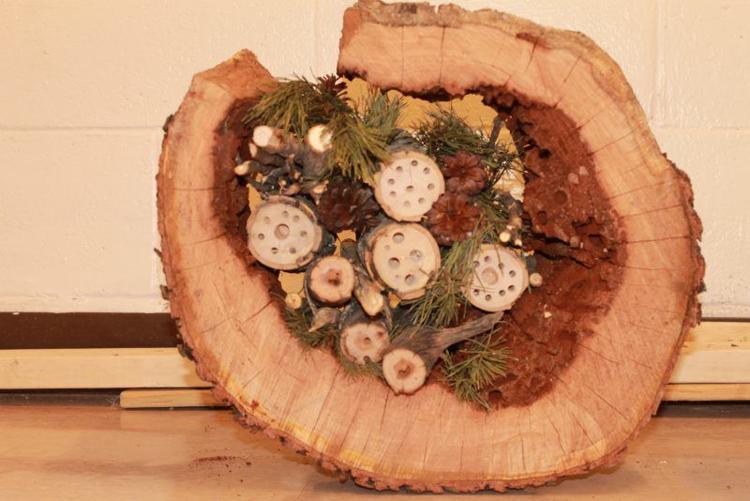 This year, Liggett taught an introductory agriculture class, two large-animal science classes, and a horticulture class. In future semesters, she hopes to offer expanded choices, including a class on natural resources.
For all of her courses, she believes strongly that experiences and hands-on learning help make the mandated book work stick in the minds of the students.
"Seeing things first-hand is better than pictures," Liggett said. "So, we go outside and flip logs over to see the insects living there. We have found and studied salamanders, clover mites, millipedes, worms and spiders. We caught stinkbugs to look at them under a microscope, when studying insect mouth parts. We have built 'pollinator hotels' to encourage 'good' bugs to be near our gardens. We are building the greenhouse (that was donated to the program) ourselves. If they see it and touch it, they'll remember it."
Liggett is grateful that the community and the faculty have all been supportive of the program.
"We have had generous donations from community members who believe in the value of this program and want it to succeed," Liggett said. "And our staff and faculty have been behind us as well. The district principal was a former teacher of mine and has been a very big help during the transition. And our shop teacher partnered with our students to help us make tables and benches that we needed."
Liggett believes that participating in the hard work involved in agriculture is, in itself, an excellent teaching tool. Her students have broken a sweat and blistered their hands in the pursuit of the greenhouse.
"My job is not to do everything for these students," Liggett said. "My job is to teach them how to do things, to equip them with the knowledge of how to teach themselves long after they leave here. I believe that if I educate these kids on the merits and the reasons for agriculture (so) that, wherever they end up, they will understand why agriculture is the way it is, and why farmers do what they do. It is a real education."
Liggett couldn't be happier with how the unexpected turn of events in her life have played out.
"I planned on coming home after college to grow a product," she said. "Instead, I'm growing future farmers. That is pretty cool, too."