Though millions of Americans have been vaccinated against COVID-19 in the past few months, and infections are declining in most parts of the U.S., it has been a rough year, especially for teachers. Now that students are out of school for the summer, one agriculture teacher took time to talk about the pandemic year.
Skylar Peters is an Extension 4-H educator in Mifflin County, in central Pennsylvania.
When the COVID-19 pandemic hit in March 2020 and shut down everything — including 4-H — Peters felt at a loss.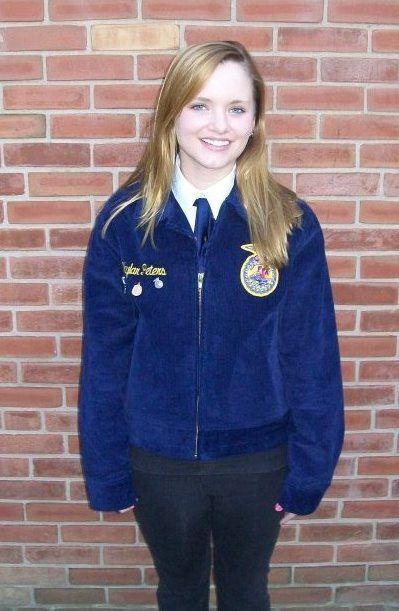 However, Peters was used to things happening out of the ordinary.
With little to no agricultural background, Peters surprised her parents long ago when she told them she wanted to take agriculture classes in ninth grade.
"My parents were like, 'Are you sure?'" Peters said.
When she insisted to them that this was her interest, they said that her uncle, an agronomy major, would be proud.
And so, Peters became active in FFA as a high school student. FFA allowed her to consider a career in agribusiness. She eventually received the high honors of a Star in Agribusiness for her FFA work. She had not been a 4-H member during this time, however.
The Winding Path to 4-H
Then, in her first year of college, Peters took an agribusiness course. Her professor pulled her aside and suggested that this was not the field for her.
"I'm not a math whiz. He was definitely right," Peters said.
That same year, she was sitting in a wildlife management class when someone did a presentation on outdoor school.
"I always said I never wanted to be a teacher, but it intrigued me. So I tried it," she said of the outdoor school program.
"It brought me out of my shell," said Peters, noting that she made a 180-degree change.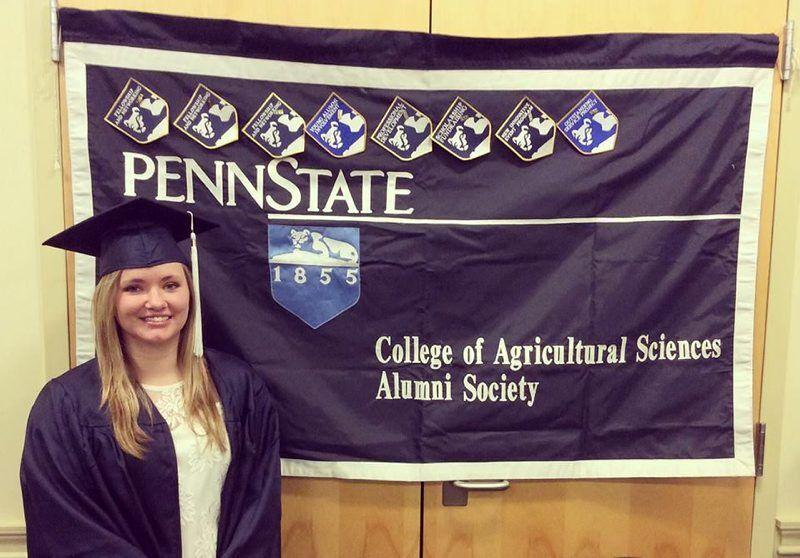 She began working in environmental education with the Shaver's Creek Outdoor School.
"My passion for agriculture was fueled and fully ignited in college, and I knew it's where I belonged," she said.
She gained an internship with Penn State Extension as a 4-H program assistant. She also graduated with a bachelor's of science degree in agricultural and Extension education.
Suddenly Peters' choice to take that ag class in ninth grade made perfect sense to those around her.
"My internship with 4-H provided me with the experience I needed, to understand what role a 4-H youth development educator played in the county and at the university," she said. "So, I knew when this job opened up that the promotion and step up in the organization is what I wanted to pursue."
For seven years, since her college graduation, Peters has worked with Penn State Extension and 4-H. She currently oversees 27 4-H clubs in Mifflin County.
"During that time, I have been able to attend a ton of conferences, workshops and events that I have been both organizer and presenter at and an attendee," Peters said.
"I have been blessed to work alongside some of the state's most brilliant educators (who) have grown to be some of my dearest friends," she added.
Peters said that despite the pandemic year, she is exceptionally pleased with this career and all of its opportunities.
"There's such a fine line between learning new things and being passionate about teaching those things to others," she said. "And (it is) being interested in where we came from and learning about the rich history of agriculture from the people who lived it in Pennsylvania. It truly is an exciting position to be in and something that I take very seriously."
A self-described extrovert, these interactive in-person 4-H experiences were the high points for Peters. She was in her element.
Virtual 4-H
Then March 2020 happened.
"We went from fully in-person activities and creative events — our scope of opportunity is so large — (but) like everywhere else," Peters said "Everything came to a screeching halt."
In April 2020, 4-H clubs began meeting virtually, with youths quarantined at home and interacting with other club members through a computer screen.
"It completely changed our jobs," Peters said.
She said it was difficult for the volunteers who lead the clubs in Mifflin County. Families who took part in the clubs were frustrated, too.
"A ton of my families in Mifflin County don't have access to technology and many do not have the bandwidth," she said about the lack of good internet service for the newly online clubs.
Peters said another setback was the cancellation of the annual youth fair. An alternative and optional event was set up. The open show was not officially run by 4-H or FFA. There were no carnival rides or food.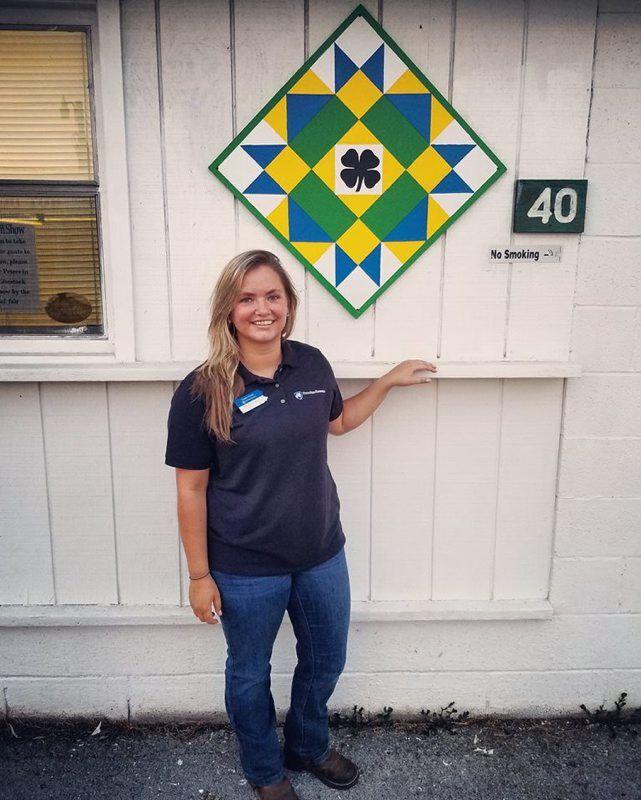 Week-long camps were canceled.
"I like to be busy. We had official tasks during the day, but our weekend and nightly activities that usually kept us busy all came to a screeching halt. It was very difficult for me. I took this job because I like to be around people," Peters said.
Peters said she understood Penn State Extension's decision to follow state health guidelines to prevent the spread of COVID-19 infections. She wanted safety for the children involved, too.
Due to mass vaccinations since January and declining COVID-19 cases in unvaccinated people, in April some Mifflin County clubs started returning to in-person meetings.
She said the 4-H'ers are excited to be reunited. Because she and the 4-H office staff have been working from home, she said they are also looking forward to getting together again.
Even if things are not quite back to normal yet, Peters said, "I do know we will have a new respect for being in-person at 4-H events, and be (glad to be) able to hug that friend at the fair."