CURRYVILLE, Pa. — Robyn Bechtel loves the farm and has loved it since she was born. She grew up showing cows in her 4-H club and never saw a reason not to pursue a career in agriculture.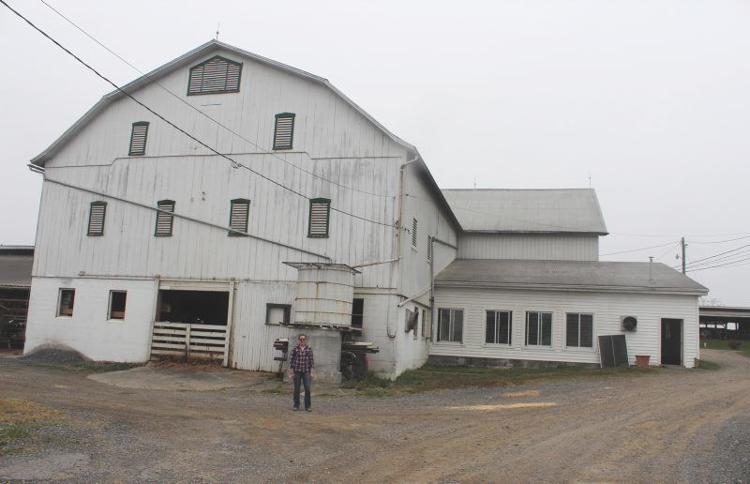 Her family's Cove-View farm in Curryville encompasses the entire Bechtel family, including Gary and Muffy Bechtel, Dale Bechtel, Andrew Bechtel, Robyn, and one employee, Dylan Shank. Together, they raise and harvest 250 acres of corn and alfalfa, and milk 180 Holsteins.
Robyn's great-grandfather Bechtel bought the farm, which was passed down through the family.
In addition to milking cows, feeding calves, and driving the tractor for crop planting and harvesting, Robyn Bechtel is the agriculture teacher and FFA advis-r at Williamsburg High School. Her classes have attracted 72 students, and that gives her a lot of hope for the future of farming.
"I am happy with the interest the kids show," she said.
Growing up, Bechtel was always a part of the farm, working with her "pap," Uncle Dale and mom, whom she says is, "the boss." Her mom, Claudia, was nicknamed "Muffy" as a child and it stuck. Muffy also grew up on a farm and can't really imagine any other life.
In 2010, Robyn Bechtel graduated from Penn State with a B.S. degree in animal science. In 2012, she earned her M.S. degree in agriculture and Extension education.
"One of my professors approached me about teaching," Bechtel said. "Until then, I had not really thought about it. But, the idea of encouraging young people to go into farming was appealing."
And so, her teaching career began in Huntingdon until she transferred to Williamsburg eight years ago.
Williamsburg High School offers classes in agricultural mechanics, animal science, horticulture, natural resources and introduction agriculture.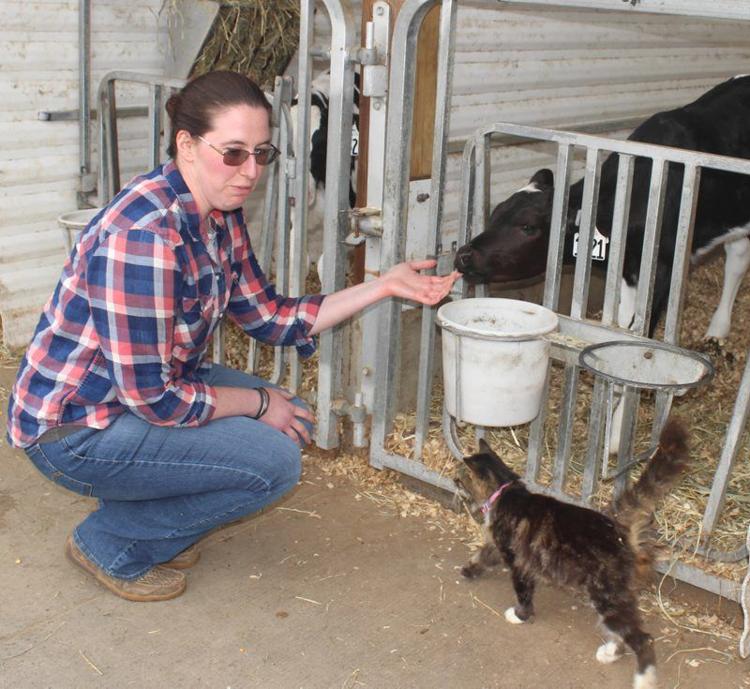 "The very best part of being a teacher is helping a student find what they are interested in and then watch them become successful in that area," Bechtel said.
She is familiar with ag opportunities for youth, having taken a similar path. Growing up, Bechtel participated in 4-H, FFA and the Pennsylvania Junior Holstein activities. She said her favorites as a youth were dairy bowl, dairy judging and public speaking competitions.
Currently, she also is the leader of the Morrisons Cove 4-H Dairy Club and has great help with it from Muffy and Melissa Benfer. There are about 25 youth who participate in her dairy club on a regular basis. They, too, are active in events such as dairy judging, dairy bowl, showing cows and dairy beef steers.
Robyn Bechtel has always loved the dairy bowl quiz and enjoys coaching the 4-H members to succeed in this event. She feels it is at the top of her list of accomplishments. The Bechtels reside in the former residence of Robyn's grandparents, and the original farmhouse has been turned into a place for the 4-H members to congregate and work on dairy bowl questions. Some of her students have gone on to compete at the World Dairy Expo as part of the Pennsylvania 4-H and Penn State dairy judging teams.
Assisting Bechtel with the Blair County Junior Holstein Quiz Bowl teams is Rebecca Shaw.
"Last year we had a senior team and three junior teams at the state competition." Bechtel said, noting that there is a lot of excitement among the teens who started studying this year and are preparing their speeches, display boards and other entries for the convention in February.
"I am just proud to work with kids interested in dairy judging," Bechtel said. "Proud to have kids that I have coached, compete at the World Dairy Expo as part of the Pennsylvania 4-H and Penn State dairy judging teams."
Bechtel also does some limited judging on her own, doing a couple of 4-H shows a year.
"I enjoy judging, but what I really like is teaching the kids how to judge," she adds.
Even though she is an ag teacher herself, Bechtel gives great credit to those who have impacted her own path in agriculture, including Tom Ritchey in ag education and FFA, along with her mom, Steve Shaw and Rob Good, in dairy bowl and dairy judging, and Dale Oliver, her Penn State adviser of the Penn State Dairy Science Club.
Never idle, Robyn Bechtel serves the Pennsylvania Association of Agriculture Educators as one of the regional vice presidents. She is part of the planning committee for the 2020 National Junior Holstein Convention and helps with the Morrisons Cove Dairy Show, the Blair County Livestock show and sale, and the Williamsburg Community Farm Show.
Along with Tom Ritchey and Jim Over, both local FFA advisers, Bechtel sets up the state dairy judging contest.
Her double career keeps her very busy and she finds it hard to choose between the two, whether it be farming or teaching.
"On a cold winter day when the snow is blowing, I am happy to get in my car and head off to school," she said. "But on a day when the students are being difficult, I think of how easy it is to deal with the cows."
The Bechtels are happy to see a recent increase in milk prices.
"It's slight," Muffy said, "But they seem to be headed in the right direction."
Somehow, Robyn still finds time to read and run. She also has completed two full marathons of 26.2 miles and six half-marathons of 13.1 miles.
In addition to her brother, Andrew, Bechtel has a sister, Sara, who is married to a farmer in New York state.