FAIRFIELD, Pa. — An Adams County teen is among the 1% enrolled in FFA who receives the American Degree.
Wyatt Shorb, 19, received this honor publicly in Indiana the last weekend in October at the National FFA Convention and Expo. This year, 3,863 FFA members received the honor.
Shorb is a 2020 graduate of Fairfield High School and Adams County Technical Institute where he earned certification in technical diesel mechanics.
Shorb is a member of the Mason Dixon FFA Chapter with Fairfield High School as well as a 2020 Keystone Degree recipient. He also was winner of the youth sweepstakes for the National Federation of Flemish Giant Breeders for 2015-2016.
Shorb's older sister, Michaela Shorb, earned the American Degree honor in 2018 as the first female recipient from Fairfield High School. Wyatt Shorb was motivated to pursue the American Degree because his father had a chance to receive the degree, but never completed the process. This inspired him to pursue the hard work necessary and to follow through with it.
Shorb started his degree efforts in January 2019 when he received his Keystone Degree.
"When I got the Keystone, I thought it was more practical to keep going," Shorb said.
To receive the award, an FFA student must hold the state FFA degree (Keystone Degree in Pennsylvania), be active in FFA for 36 months, and graduate high school at least a year prior to the award received.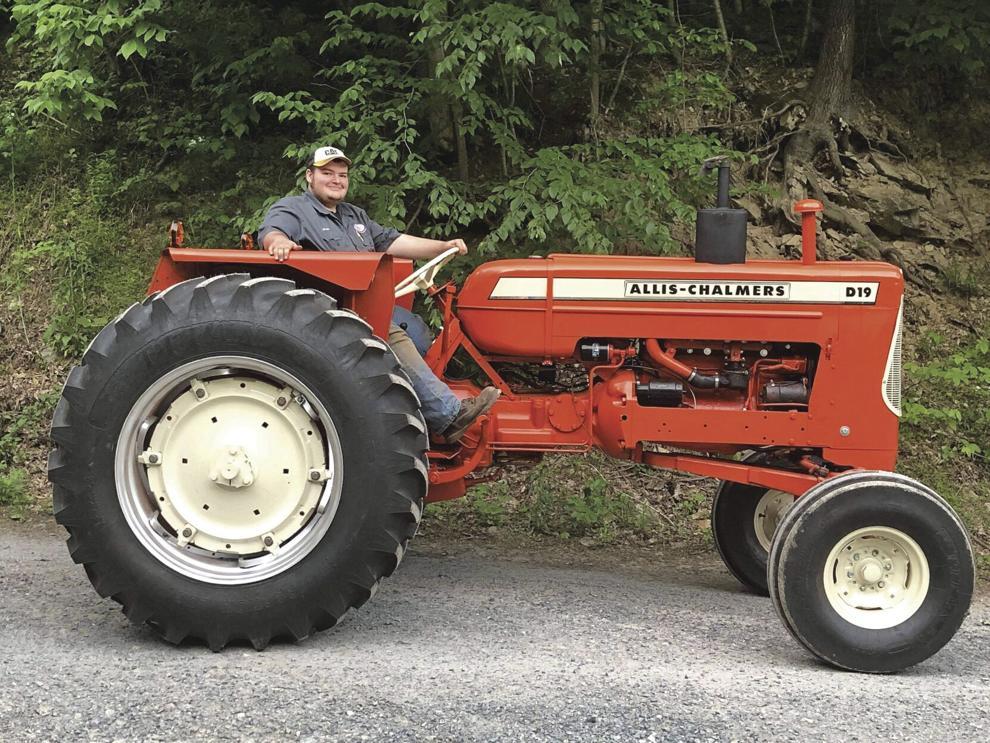 Eligibility also includes the ability to "earn at least $10,000 and (have) productively invested $7,500, or earned and productively invested $2,000, and worked 2,250 hours in excess of scheduled class time," according to the National FFA website.
Wyatt needed to complete FFA projects to earn the degree. His most difficult project was also his favorite — he restored a 1961 Allis Chalmers tractor.
The tractor was given to him through means of a family friend.
"I felt honored that he gave it to me," Shorb said.
The young FFA'er debuted the finished tractor project at his senior class parade on June 4, 2020. Shorb was part of the senior class that spent the last part of their school year in quarantine, due to the sudden onset of the COVID-19 pandemic. While the situation was difficult in many ways, Shorb said the additional time at home helped him work additional hours on his tractor project. The pandemic did, however, delay his diesel mechanics certification and his Pennsylvania state safety inspection.
Other projects Shorb did included showing his animals.
He has spent years working with market hogs and showed 11 of them. He spent much of his life showing goats and has also raised and shown rabbits.
Wyatt said the hard work he did to earn the American Degree included record keeping and tracking expenses, which was not his favorite part of the project. He also had to record his hours of community service.
This past September, Wyatt received the email he had been waiting for. It revealed he had met qualifications for the American Degree.
"It was a big sigh of relief," he said.