MIFFLINBURG, Pa. — A group of friends from Union and Columbia counties are members of a "sheep-to-shawl" team and are having fun.
The group is known as "Whorl Friends," a play on the phrase, "We're All Friends," which is the foundation of its success.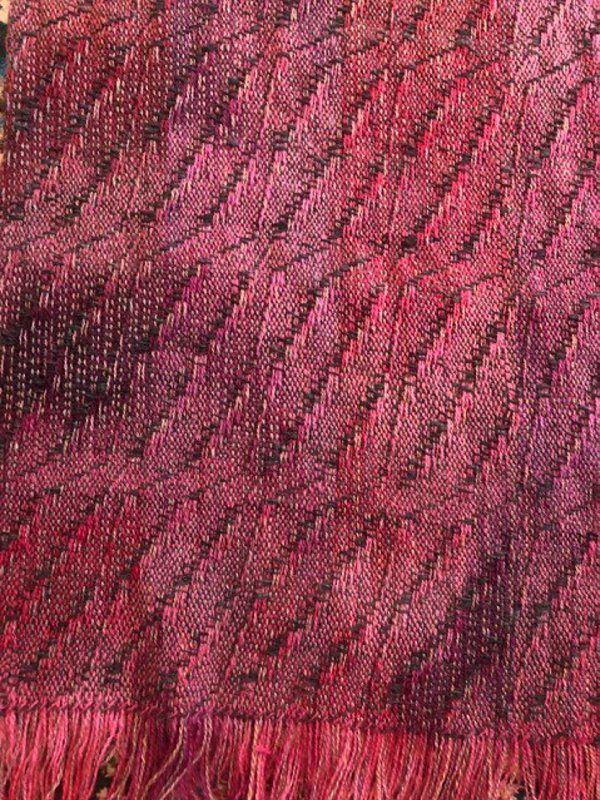 To compete in sheep-to-shawl events, a team is required to take wool or fleece from a sheep and create a wearable finished shawl in a prescribed amount of time, usually a few hours. Judges review many aspects of the team's work, including the quality and details of the finished item and the speed with which it was completed.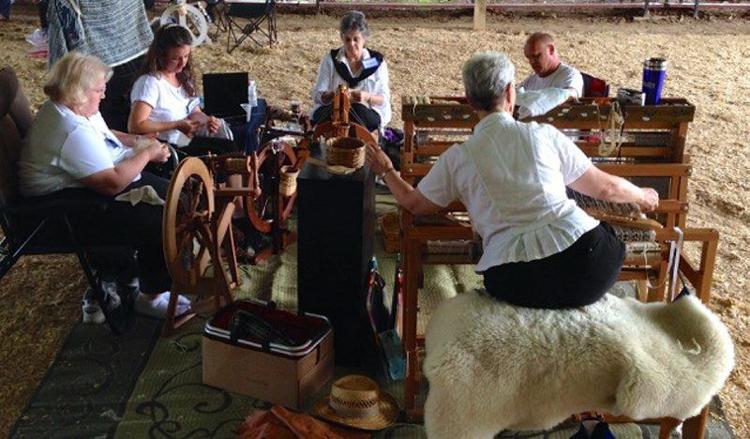 The Whorl Friends six-member team consists of five women and one man, all having specific roles on the team.
Cecile Stiner of Benton is the team's captain and the wool "carder" who prepares the fiber. Debbie Knelly of Bloomsburg, Brenda Ocker of Mifflinburg and Ruth Burnham of Lewisburg, are all spinners on the team. Francine Appleman of Turbotville is an alternate spinner. Jim Ocker is married to Brenda Ocker and is the team's weaver.
All team members belong to the Susquehanna Valley Spinners and Weaver's Guild where they met and formed the team in 2010.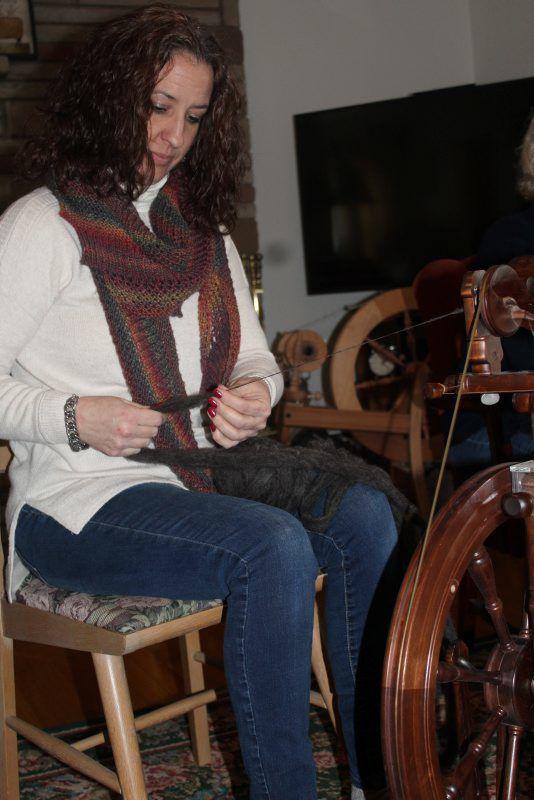 They have performed and competed with their skills at the Montour-DeLong Community Fair in Washingtonville and the Bloomsburg Fair as well as many other events.
Though they did well in 2018 and 2019 at the Pennsylvania Farm Show, placing within the top 10, the group chose not to attend in 2020.
The stress of the competition at that level, Brenda Ocker said, was weighing on the team.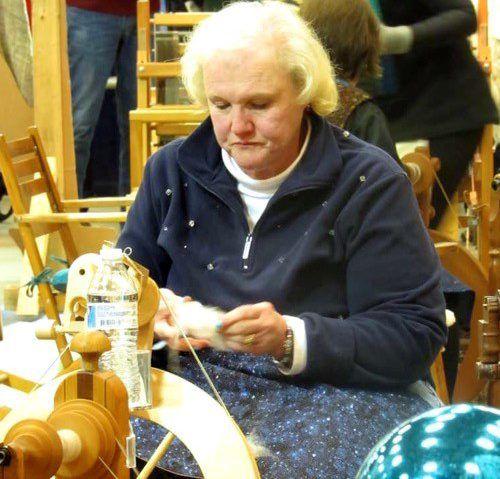 "Placings are not important to us," said Knelly. "We do it to produce a quality show."
Finding an experienced person to shear the sheep well, without making any nicks, was a problem. The smallest nick can cost a team points overall.
After an event, Brenda Ocker said the group gets together to discuss how it enfolded.
"We ask, 'Was this fun?' and if not, then we are not going back," she said.
Another factor in competing at the state Farm Show in Harrisburg was the time it was taking away from their daily jobs to get their items set up in the Farm Show arena. An activity that was meant to be enjoyable for the group soon became difficult to make happen smoothly before they even competed, Knelly said.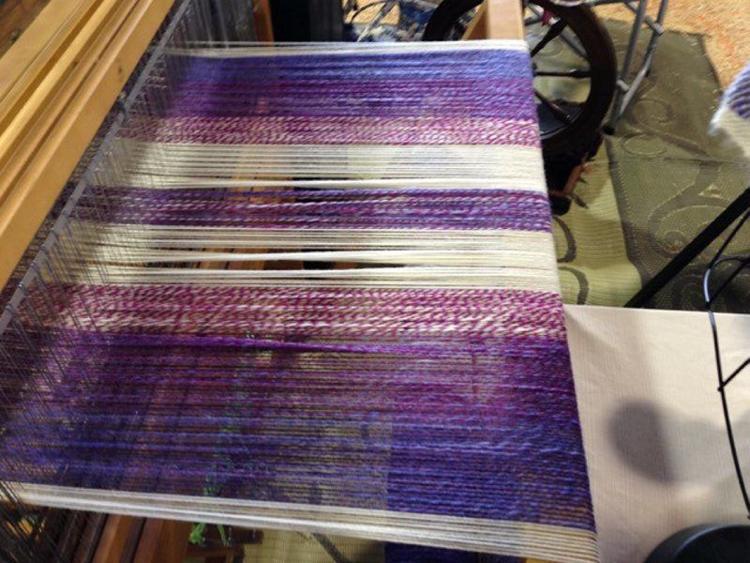 This is the time of year when the group members get together to spin and prepare for spring competitions. The Whorl Friends will be at the Central Pennsylvania Fiber Festival in Hughsville, May 16-17.
The group also does historical demonstrations where they each dress in Colonial clothing and talk about the importance of using looms and weaving in the early days of the nation.
Each participant has his or her own reasons for joining the team.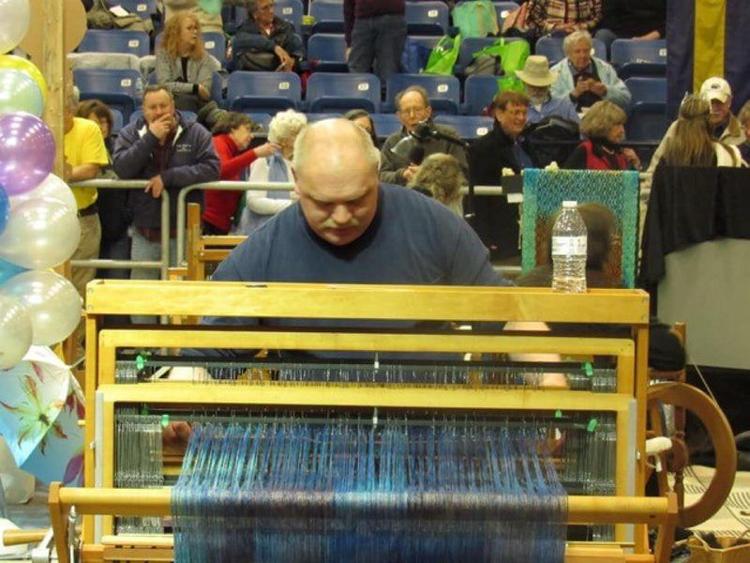 Burnham is a spinner and knitter with years of experience. She designs and records knitting patterns and often travels to New Zealand, returning with wool for the group to spin.
Brenda Ocker said she started spinning the old-fashioned way, with a drop spindle. She said she had always done knitting and crafts. Then, around the year 2000, she picked up the drop spindle and used that exclusively for two years.
"I've been spinning ever since," Ocker said. She now primarily uses a spinning wheel.
Ocker has been spinning for the last few years, and said her husband would come along to carry the tools she needed. Jim Ocker told his wife that if he was going to be along for the ride, he might as well learn how to do something. So, Jim then took to learning weaving — and loved it.
"We got books while we were learning and we got a loom," Jim Ocker said.
The couple now owns multiple looms and spinning wheels.
Knelly said she had been exposed to knitting and crocheting since childhood. She and her husband got some sheep to raise on their property, and Knelly watched someone spin wool on one occasion.
"I never understood what a calling was until I saw someone spin," Knelly said. At that moment she knew this was something she was meant to do.
Her two children also know how to spin, she said, and Knelly teaches a textile merit badge for the Scouts of America.
Her family raises nine sheep on a 74-acre farm near Bloomsburg. They primarily work with Shetland and Marino-Cross and Cheviot sheep breeds among others.
They also raise registered Bluefaced Leicester, but they are not used for sheep-to-shawl competitions.
Knelly's sheeps' wool is now used for the group's competitions. Prior to using Knelly's sheep, the sheep wool was purchased elsewhere. They had also used manufactured yarn in the past.
Stiner was a home economics major and teacher.
"It was natural for me to do this," she said.
Stiner and her husband lived in Virginia after growing up in north-central Pennsylvania. When the couple returned to the area, she said it seemed natural to "gravitate toward group work with fibers."
In 1986, Stiner bought a loom at a public sale and taught herself to use it. She now owns three looms. She first learned how to spin in Virginia while working at a fabric store.
"It's been so educational and fun. I like creating the shawls and the art of homegrown yarn," Stiner said.
The group gets together four to five times a year outside of competitive events. They sell their shawls, sometimes among themselves.
For any sheep-to-shawl competition, there is a theme to inspire teams to create a design. The teams create a practice shawl for display purposes and then create an identical one during the event.
Most events have requirements similar to the state Farm Show's criteria, which are that the shawl must be 22 inches wide and 78 inches long, with a 5-inch fringe. Teams are allotted two-and-one-half hours to complete the entire process.
The Whorl Friends team has competed in events where they ended with only 30 seconds left to spare. Other times, they completed their shawl with an entire 30 minutes left on the clock.
The team does every aspect on its own, including dying the fiber material — often in the Ockers' kitchen or garage.
The team has an elaborate display of shawls they keep among their group, each with fine detail and a mosaic of color. Still, it does not seem important to them if their work and talent gets recognized with ribbons.
"I just thoroughly enjoy getting together with this group of people," Knelly said.
"We are all entwined into one another's family. We are more than just an organization. We are a family," said Brenda Ocker.