REEDSVILLE, Pa. — The Pennsylvania State Fair Queen for 2020 hasn't been able to truly "reign" this year due to the COVID-19 pandemic.
However, the Mifflin County-based queen is instead choosing to "dance in the rain," so to speak.
Grace VanSciver, 17, was crowned with the state fair title in January after winning her county's fair crown in 2019. VanSciver was the first-ever Mifflin County fair queen. The 4-H fair committee in her county had never had a program for a pageant. In 2019, local officials decided it was time, not knowing its first winner would win the state's top title.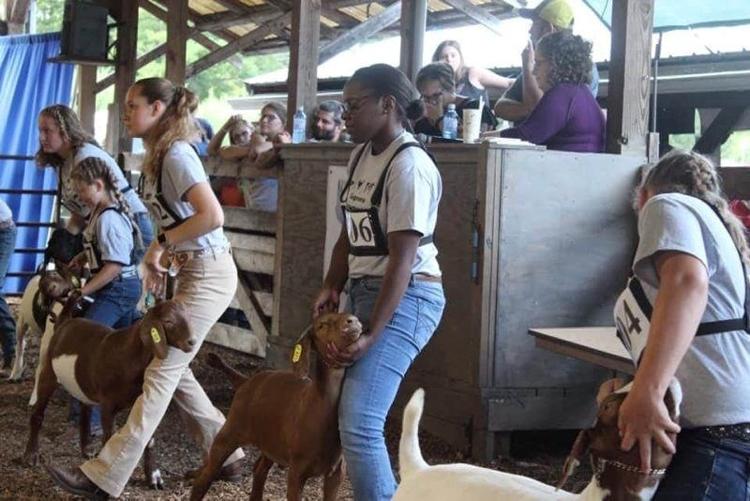 VanSciver said she did not grow up on a farm. But, she has been showing rabbits since she was 7 years old. VanSciver then went to the 4-H fair and showed each year from that point onward. She has also been active in horse riding since age 7.
Missionary work took her family to South Africa for one year, when she was a child. The experience, VanSciver, said, showed her the importance of culture and food. Agriculture, she said, is at the center of those concepts.
In early 2020, VanSciver competed for state fair queen, unsure of what to expect. Before being crowned the county queen, she admitted, "I didn't even know such a thing (as state fair queen) existed!"
Despite not knowing much about the state fair queen's role, VanSciver went into the three-day, state-level competition without fear. Day one started with a seven-minute, in-person interview with three judges. Candidates later had to give a 30-second speech to the 1,500-member crowd at the state agriculture convention the next day. Then, the finalists spent three to five minutes speaking in front of an additional audience on the last day of the event.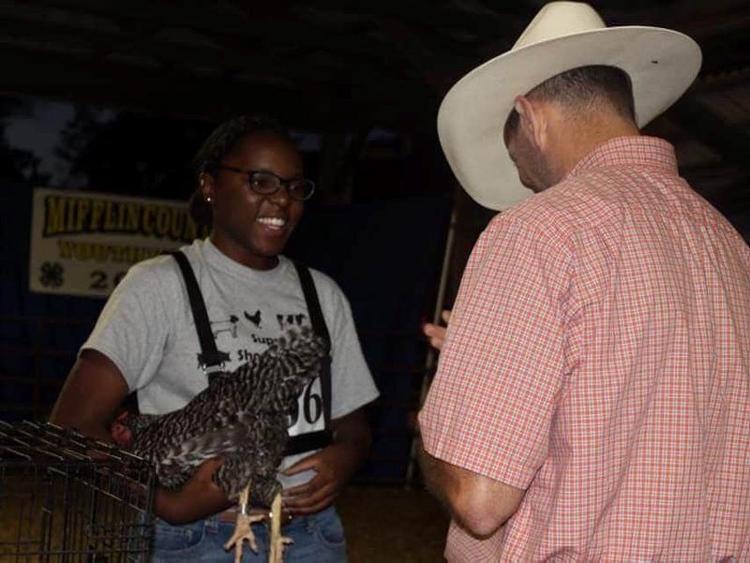 Upon being named the state fair queen, VanSciver said being an ag advocate was what mattered most to her.
"There is so much more to it. I went from the standpoint of 'Hey, I didn't grow up on a farm, but agricultural education is important,'" she said.
Often when she was showing rabbits over the years, VanSciver would get a question such as "Do rabbits eat meat?" she said. It was early on that she realized more people need to understand agriculture.
"Ag really is for everyone," she said.
Her platform for her 2020 reign was designed to focus on ag in the classroom.
State Rep. John Hershey (R-Juniata/Mifflin/Franklin) was responsible for the Farm to School Bill that was passed last summer in Harrisburg. The plan was for VanSciver to promote the legislation during her visits to county fairs.
Just like everything else nationwide, the COVID-19 pandemic impacted Pennsylvania's state fairs and schools. The closure of most fairs to slow the spread of the COVID-19 infection kept VanSciver limited in what she could do.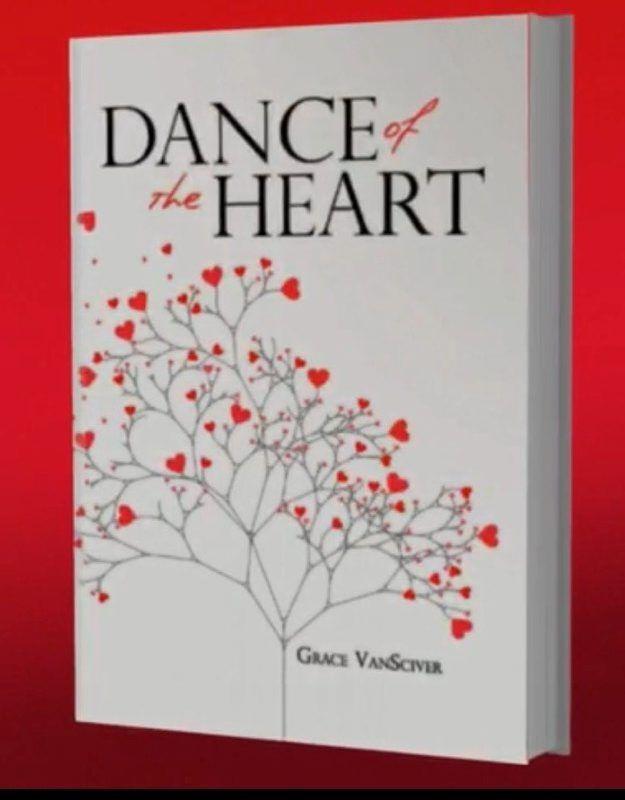 The 17-year-old graduated via a drive-thru ceremony from Mifflin County High School on June 1.
Not long after graduation, the state fair queen visited fairgrounds in western Pennsylvania and was greeted by county fair queens who gave her tours of empty fairgrounds in Washington, Greene and Butler counties. She browsed the grounds of the East Lampeter Fair and Jacktown County Fair as well.
At every stop, VanSciver saw no animals, no rides, and empty, closed-up food stands.
Though each county fair queen kept a positive outlook, they each admitted sadness to VanSciver over having no county fair this season.
"They would say things like, 'Aw, right here you would've seen the Ferris wheel,'" she said.
As the tours went on, however, the passion for their individual communities was evident and their mood lightened, VanSciver said.
"They would explain what would have been. To hear them talk about it and how they cared about their fair really brightened the experience for me," she said.
VanSciver, too, has kept a positive outlook despite the circumstances. Her county 4-H fair has been canceled as well, and there will be no queen crowned in 2020 in Mifflin County.
She noted that her predecessor, Mikara Anderson, who hailed from neighboring Huntingdon County, was able to visit 40 open state fairs in 2019.
VanSciver will not likely attend any at all.
The lack of county fairs has been a sentimental experience for many, including VanSciver.
"This is all definitely unexpected. Everyone in the world is having a different year than they thought," VanSciver said, adding that she is not letting it dampen her spirits or her enthusiasm for the position of state fair queen.
During this time, VanSciver has been doing her best to connect with would-be fairgoers through social media. She posted videos and information about her fairground tours, reads to children online, and shares posts from Pennsylvania Agriculture Secretary Russell Redding.
The Mifflin County teen also has incorporated some fun ideas on her social media pages, such as the concept of "farmscaping," and photo images in three dimensions of farms.
Once school starts this fall, it is unclear how VanSciver will be able to serve in her role as state fair queen. Ideally, she would love to go into the schools and share about the importance of agriculture in Pennsylvania. She understands, however, that this instead may be done virtually or even not at all due to COVID-19.
VanSciver herself will return to classes, too, this fall. She is entering as a freshman at the Penn State main campus majoring in mechanical engineering with a focus on automotive. She has hopes of being part of the Penn State equestrian program as well.
VanSciver is also a published author, having recently written a book of poetry that is now available on Amazon.
The book, "Dance of the Heart," focuses on valuing one's place in life amid unexpected hurdles.
When she wrote the book, she did not know she would face more setbacks. But, she said despite those setbacks, her attitude remains the same as when she penned the first poem.
"The content of the book is inspired by the title. As humans, it's a challenge to accept the real inside us. To look at our heart, soul, skin and find it beautiful. But it is, and you are. And the world is your stage; so we must step out and perform the dance of our heart," VanSciver said.