LEBANON, Pa. — The "old woman who lived in a shoe" might've had so many children she didn't know what to do, but then there's Lebanon's Nadine Moore.
Her children, Danette, 26, Sherry, 23, and Raymond, 21, have been calling her "Mom" forever, but Nadine Moore has also come to be known as "Queen Mom" to 14 others — the young women who have become Lebanon Area fair queens since 2006.
Moore moved back to her native Lebanon County in 2004 from Illinois, where she had served as a 4-H leader. She wanted to get re-involved with 4-H in her hometown, so the Moore children were soon showing their rabbits, poultry, hogs and steers, as well as flowers, vegetables, posters and baked goods at the Lebanon Area Fair.
Meanwhile, Moore became a leader for the Lebanon County 4-H Poultry Club. When the fair queen contest's coordinator position became available in 2006, she was approached about assuming those duties.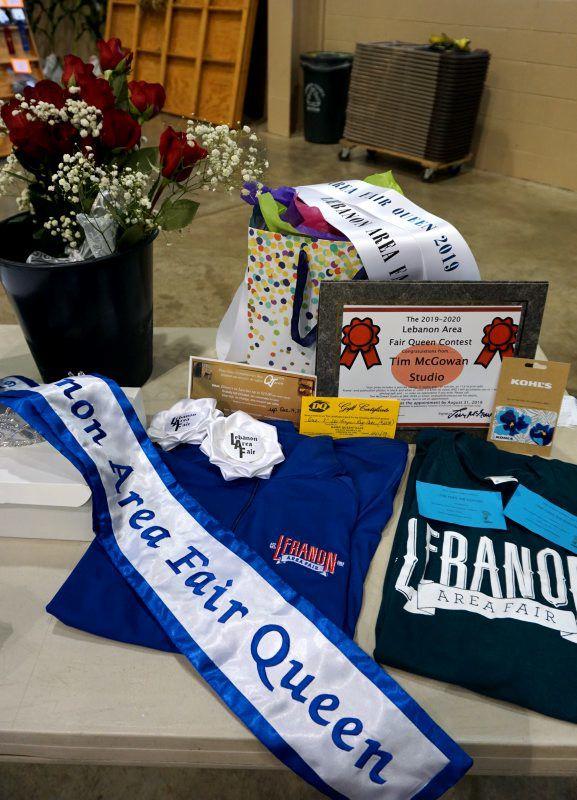 It's been said that, if you want something done, ask a busy person. Moore certainly fits that description. She's worked as a registered nurse for 30 years and has raised her children as a single parent. So, fortunately for the Lebanon Area Fair, Moore accepted the fair queen coordinator position.
She also currently serves on many of the fair's other committees, including security, entertainment, community exhibits and food vendor committees. She has also been a longtime leader for Lebanon County's 4-H Livestock Club.
The Lebanon Area fair queen's coronation takes place at 5 p.m. Saturday on the fair's opening day. However, the duties of the fair queen coordinator span a much broader period, extending before, during and after fair week.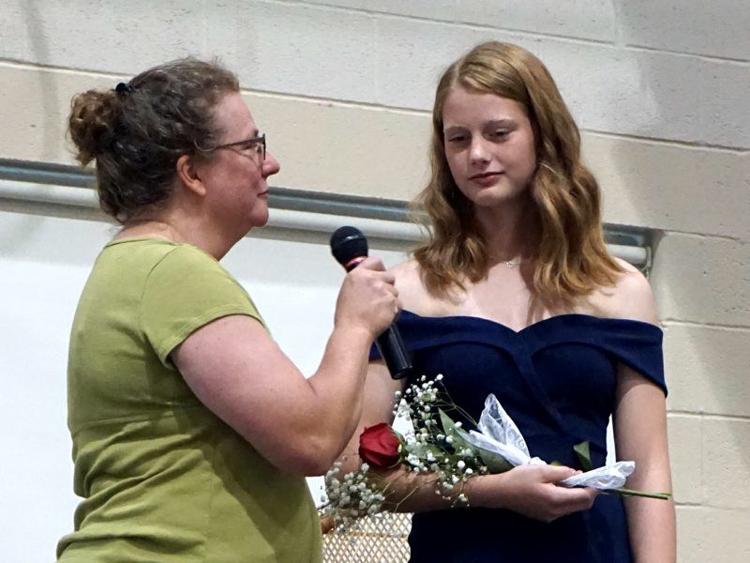 Recruiting fair queen participants starts in the spring when the Lebanon Area Fair, or LAF, reaches out to potential fair queen candidates at the annual FFA banquets held by Lebanon County school districts.
Emily Summy, fair publicity coordinator, also uses social media to attract young women interested in vying for the fair queen title.
"The typical queen candidate has grown up at the fair and will say, 'I have an attachment here. I value what the fair has done for me and want to give back,'" Moore said.
Usually, three or four candidates come forward, although there have been as many as six competitors and as few as one. LAF requires that each contestant is a Lebanon County resident, or currently or previously enrolled and participated in a Lebanon County 4-H program for at least two consecutive years.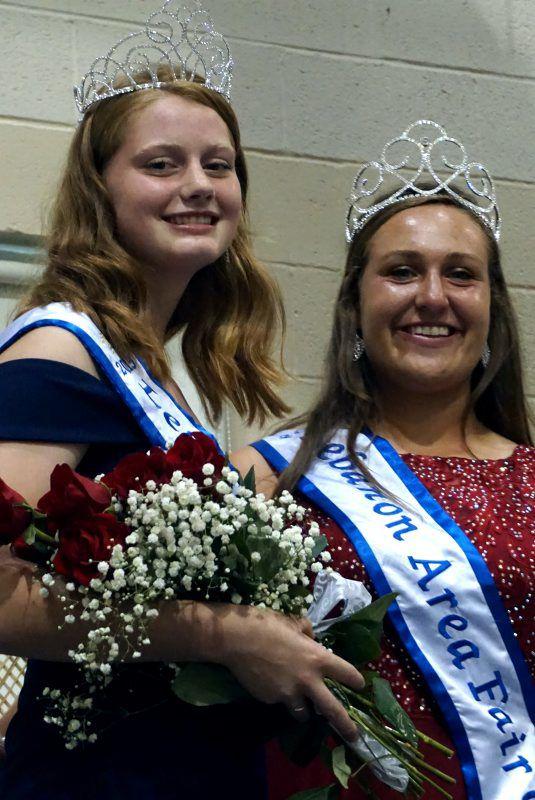 Since local fair queens advance to the state fair queen competition held in Hershey in January of the following year, Moore is responsible for assuring every LAF queen applicant also meets the state-level regulations. These include: U.S. citizenship; Pennsylvania residency; being at least 16, but no more than 20 years old; being unwed; and not having been a former local fair queen winner, nor a former Pennsylvania fair queen contestant. In addition, Pennsylvania fair queen contestants cannot concurrently hold a state title for any commodity group and must comply with the Pennsylvania fair queen behavior policy, including its dress code.
This season, as the 2019 fair's July 20 opening day approached, Moore faced three unusual circumstances. For the first time, there was just one entrant for the fair queen title. In addition, just two weeks before the fair, she found herself being the patient instead of the nurse when she required an emergency appendectomy. For Moore, these were only minor challenges, so it was business as usual, including checking in LAF sheep exhibits on Friday, July 19. Yet another unusual situation arose at the last minute when the coronation ceremony's emcee was unable to attend due to a family emergency, so Moore assumed emcee duties, too.
Competition for the fair queen title involves a written essay on "What My Fair Means to My Community," a personal interview with the judges, and a speech on "Why You Should Come to My Fair." Three judges evaluate the queen candidates' performance in each of these categories on the day of the competition. Contestants then come on stage at the Lebanon Valley Expo Center's North Hall wearing evening gowns to introduce themselves to the audience and answer a fair-related question to display their knowledge, poise and ability to think on their feet.
This year's Lebanon fair queen, Shay Miller, was crowned by her predecessor, Madison Hetrick, who was awarded the traditional $1,000 scholarship at the end of her reign.
Miller is a 16-year-old rising junior at ELCO High School, where she is FFA vice president and plays soccer. She exhibited a Holstein and two market hogs at the 2019 fair.
There's no "down time" before the fair queen launches into her duties, which include being a voice for the Lebanon Area Fair, promoting agriculture and making appearances at key events such as local parades, the Keystone International Livestock Exposition, the annual Lebanon County Farm-City Banquet, and other agriculture-related events during the year. Fair week, however, will be Miller's busiest period as she circulates around the fairgrounds awarding ribbons, being photographed with event winners, and giving tours to special guests.
Fair week is also Moore's busiest time. Her duties include escorting the queen through the fairground for ribbon presentations, often making numerous appearances in a short time frame. Moore is accustomed to hurrying, since it's not unusual for queens also to be livestock exhibitors who must dash from the show ring to ribbon presentations for winners elsewhere on the fairgrounds.
When the fair ended on July 27, Moore and Shay turned their attention to the January 2020 Pennsylvania fair queen contest. Retired school teacher Melanie Schaeffer will coach Shay's essay writing and public speaking preparation. Moore will review Shay's application and tell her what to expect at the state level, where there are typically 60 candidates competing.
LAF's 2017 queen, Elizabeth Voight, in 2018 became LAF's first entrant to win the state fair queen title.
"Not only is Nadine Moore organized and dedicated to the program," Voight said, "but she is a genuine person who truly cares about helping women reach their full potential in this role as a fair queen and beyond."
Moore was mentored by LAF's queen contest founder, Lorraine Royer. Royer started the competition in 1985 to improve fair attendance. Back then, a fair queen and a fair king were crowned, based on the girl and boy who sold the greatest number of tickets to the fair. By 1987, Royer learned of the state fair queen competition and began following the rules set forth at the state level.
The first official LAF queen was Kathy Mase Schaedler, whose family remains dairy exhibitors at the fair. Royer notes that among Lebanon's former fair queens are a police officer in Delaware, and another currently in South Africa working with the U.S. space program.
Moore becomes a Facebook friend of each queen, both to keep in touch and to monitor social media to assure there are no inappropriate posts. Being on Facebook has allowed Moore to remain close with past fair queens.
No wonder they still call her the "Queen Mom!"