HARRINGTON, Del. — The winner of this year's Delaware State Fair Livestock Extravaganza is Cole Olsen.
Olsen was named best overall livestock showman, taking home the top prize during the competition. The Pocomoke, Maryland, resident competed against three other top young showmen, before being crowned champion.
"It feels great," said the 16-year-old. "I definitely did the work to earn it and I'm so glad it paid off."
Olsen competed against Riley Ridgely, Brayden Hearn and Shelby Poore.
The extravaganza is always a highlight of the fair and this year's event was no different. Hundreds of young exhibitors showcase their animals and the final few dozen compete head to head each year in four different classes.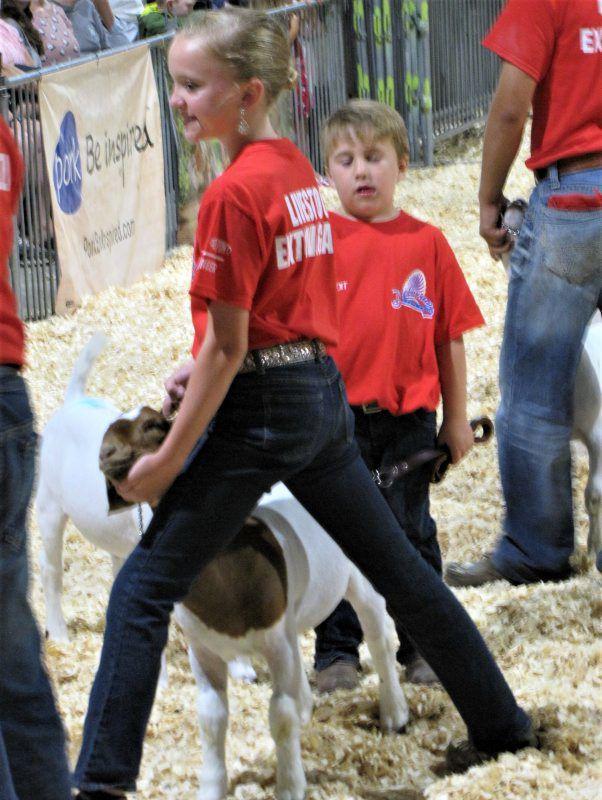 Those elite young showmen gathered July 23 to choose a best overall showman and to compete in market hogs, steers, lambs and goats. Some 353 junior exhibitors entered this year with that number cut to the top six steers, 32 goats, 20 market hogs and 20 lambs before Tuesday.
It's the culmination of untold hours in the heat and cold — grooming, feeding, caring for and learning to show animals.
Family members fill the stands and young people, sometimes smaller than their animals, compete. It can be as much wrestling match as livestock show at times with the lambs and goats able to rear up and stare their handlers in the eyes.
Some of the animals clearly have minds of their own, but the showmen always put on a display of persistence and their efforts consistently wow the judges.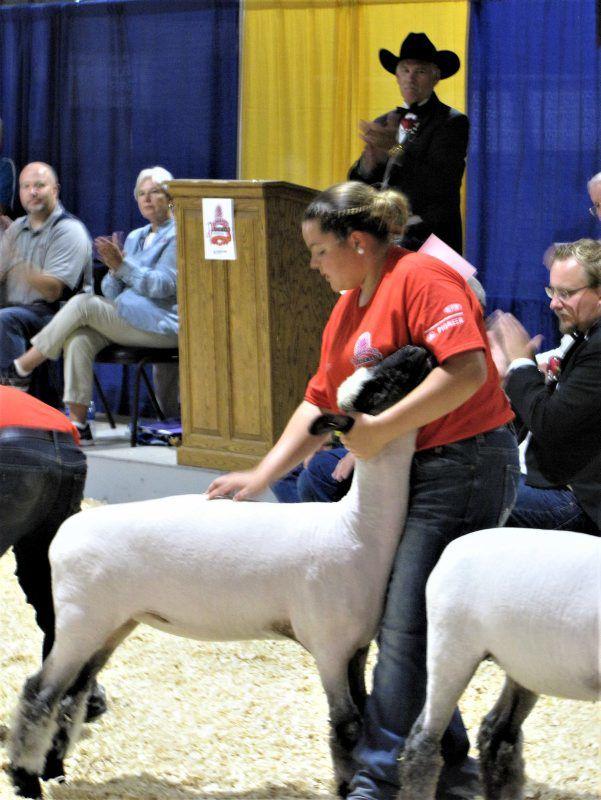 Michael Scuse, Delaware Secretary of Agriculture, hosts the event. Scuse, a former under secretary with the USDA, said that "there is no doubt that the Delaware State Fair is the best fair in the whole country."
Judges dress for the occasion, sporting a white shirt, tie, black tails and a red flower in their lapel. They do, however, usually wear jeans and boots as well.
The grand and reserve champion winners in the four classes are:
Market Hogs
Grand champion Brayden Hearn, reserve champion Courtney Sarlouis
Sheep
Grand champion McKenna Vest, reserve champion McKenna Breeding
Goats
Grand champion Shelby Poore, reserve champion Colby Wilson
Steers
Grand champion Taylor Brittingham, reserve champion Cole Olsen
Olsen has been working with animals since he was 8 years old and he hopes to attend a Midwestern university to study ag business. He said you always meet great people at the fair who make you a better person.
"I just like working with animals," he added.
He said his father has always supported him "and pushed me to be my best."
For a century, the Delaware State Fair has thrilled visitors, but it has always focused on farming. Despite the fireworks, the glitz of the midway and the artery-clogging concoctions like donut burgers, it remains an agricultural fair at heart.
The extravaganza was followed two days later by a livestock auction when the top animals were auctioned off. There was also a livestock parade on Friday.
This year marked the 100th anniversary of the fair and Scuse joked that "no, I was not here at the first one."
Scuse noted how far the fair, once called the Kent and Sussex County Fair, has come. In the early days, he said some of the barns were "held together with twine and baling wire."