As Darrell Rennich walked through the tie-stall barn at Heart and Soul Holsteins, he noticed a similarity between the dairy industry in Pennsylvania and back home in South Dakota, where herd size averages 1,000 cows.
"I see the love and passion for dairy cattle here that we have in South Dakota," Rennich said. "The farms are much smaller here, but I see them putting up quality feed and the cows have excellent udders, feet and legs. These farms are working to drive components up, and that's something every operation strives for, no matter the size."
Heart and Soul, in Union County, was the third and final stop on the Distinguished Young Breeders Tour on June 21 — part of the National Holstein Convention held June 20 to 24 in Lancaster.
The tour showcased three Pennsylvania dairies that were past winners of the state Distinguished Young Breeder Award. The national convention was held in Pennsylvania for the first time since 1995, when it was in Pittsburgh.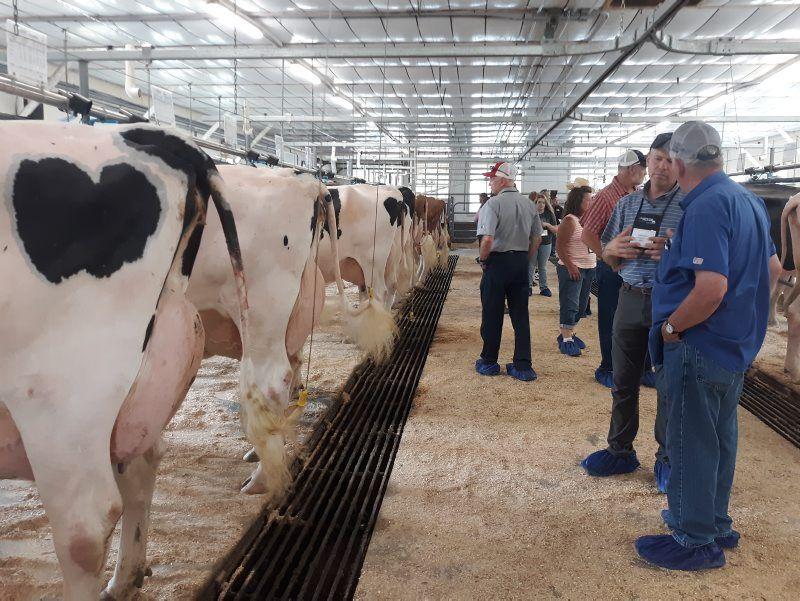 The annual event is held in a different state each year and brings together Holstein enthusiasts from across the country. The Pennsylvania Holstein Association hosted this year's event, which included farm tours, junior competitions, an awards ceremony and a cattle sale on the final day.
At Heart and Soul, owner Doug Boop was happy to showcase his 42-cow dairy and be a part of the national convention.
"We were getting things ready last week and I had hay to do, but I put it on the back burner. It can wait for this," he said. "When the association contacted us about being a part of the tour, we were thrilled. It's an opportunity to showcase the genetics we developed to dairy people from so many other states."
Pete Dueppengiesser, a sales specialist with ST Genetics and owner of dairy cattle with the Ransom-Rail prefix in Wisconsin, said he was impressed with the breeding and facilities at Heart and Soul.
And, he said, dedication was a common denominator at every stop on the tour.
"The work that these farms put into producing a high-quality product is something you see in dairies no matter the state or the size," he said. "It's great for our industry, and we need to make sure the public knows what these dairy families do."
Some of the participating farms housed cattle that were featured in the sale at the end of the convention. Being able to see animals on their home farm is a big advantage for prospective buyers, Rennich said.
"I like to see them in their working clothes and see the conditions of the farm," he said. "You get to see the quality of feed they're being fed, their siblings ... it just really helps when you're interested in buying."
A Powerful Camaraderie
Anita Rokey of Kansas noted how the layout of Pennsylvania farms differs from those in her state.
"The buildings and facilities are really close together, and in Kansas the land base for farms is greater so things are really spread out," she said. "But I like the way the facilities are set up, and the cattle and genetics I've seen here are very impressive."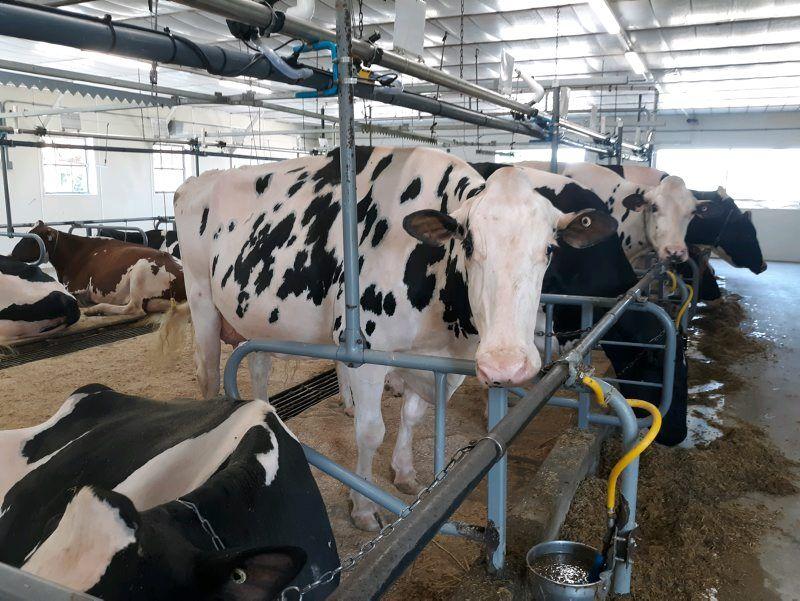 Her husband, Dwight Rokey, said it took some extra work to get things ready on their 125-cow dairy so they could travel to Pennsylvania for the convention. The month of June is a busy time on any farm, he said, but the convention and tours provide benefits that make the trip worthwhile for any dairy farmer.
"Being on a tour like this and visiting with fellow dairymen from across the country, it re-energizes you to know there are others going through the same things you do," Dwight said. "We're not alone on an island doing this, and when we all get together at the convention, it's uplifting. If you don't have that camaraderie, it can be tough mentally."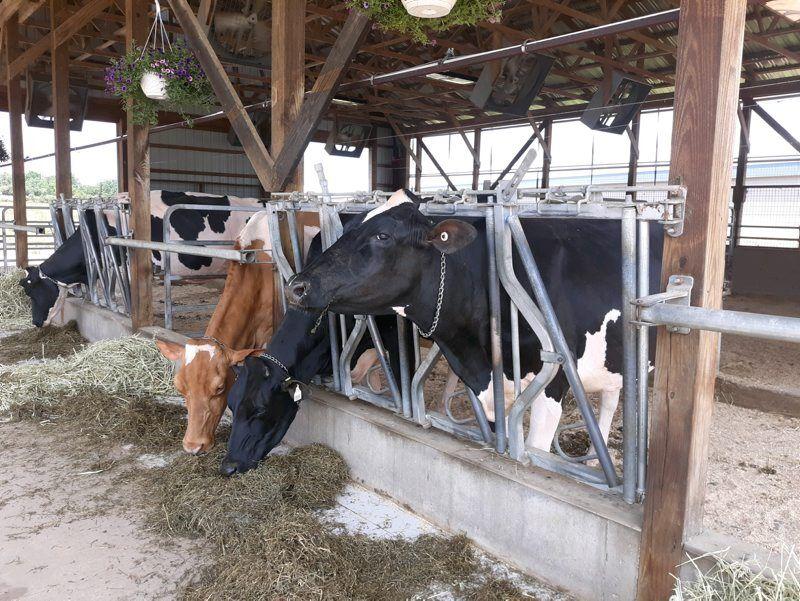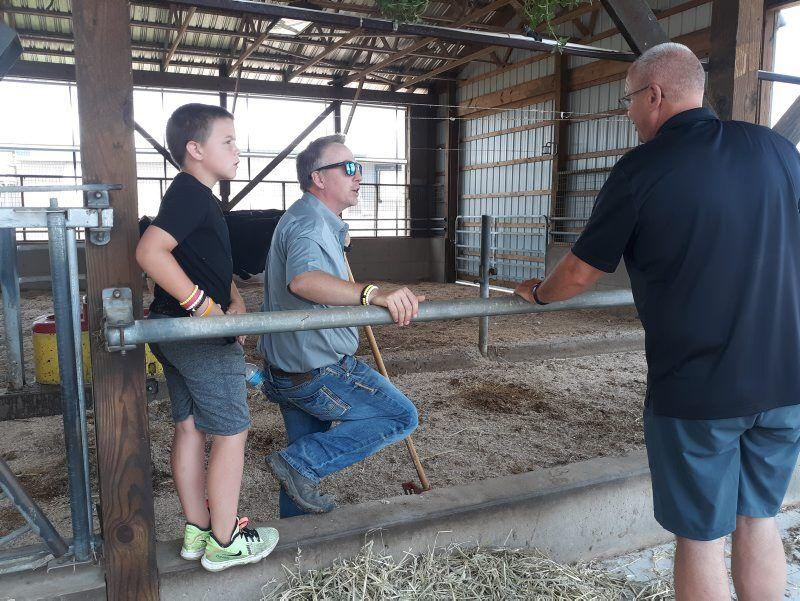 While some farmers traveled great distances to attend the convention and the tour, one farmer in Pennsylvania had to overcome a different challenge to make the trip.
Keith Walters, who operates a 38-cow dairy in Greensburg, Westmoreland County, nearly had his plans sidetracked by a broken water line at his barn the night before he planned to drive to Lancaster.
"I was almost ready to cancel the trip, but I have good help and they all said I need to go. They took care of it," Walters said. "I'm glad I did because the tour today has been really beneficial just to see the facilities and how other people do things in the industry. These farms on the tour have done a great job showcasing Pennsylvania dairy, and it gives you ideas to implement on your own farm."
Last year's national convention, which was supposed to be held in Lancaster, was canceled due to the COVID-19 pandemic.
While Boop was thrilled to be a host farm on the tour, he was also looking forward to attending a convention for the first time. The pandemic was challenging to everyone in 2020, he said, and the return of the Holstein convention signals a return to normalcy.
"It's just a relief that we can do this and gather with people who have a common interest — the Holstein breed. We may be from so many different states, but once we start talking, you see that everyone does a lot of things the same," Boop said. "We love the breed, genetics, bulls — all of it. And now we're able to come together and share that interest again."