HARRISBURG, Pa. — If there's one word to describe people who exhibit and volunteer at the Pennsylvania Farm Show, it's committed.
For exhibitors, Farm Show week is often the culmination of a yearlong project.
For volunteers, it's a busy week from sunup to sundown each day, and often longer than that.
Take Crystal Bomgardner. For the Pennsylvania alternate dairy princess, along with Dairy Princess Mikayla Davis and fellow Alternate Dairy Princess Kelly Bliss, Farm Show week means being up by 3 a.m. most days.
When I chatted with Bomgardner on National Milk Day, Jan. 11, she and the other princesses were up well before dawn to get to the Farm Show Complex by 4 a.m. for a television interview.
She said it was one of many 3 a.m. wake-up calls during the week.
The dairy princesses embrace the early mornings as part of the commitment, and their smiles and enthusiasm were shining as brightly as their crowns.
"It's going awesome," Bomgardner said of the week, adding that it was a little tiring but worth it.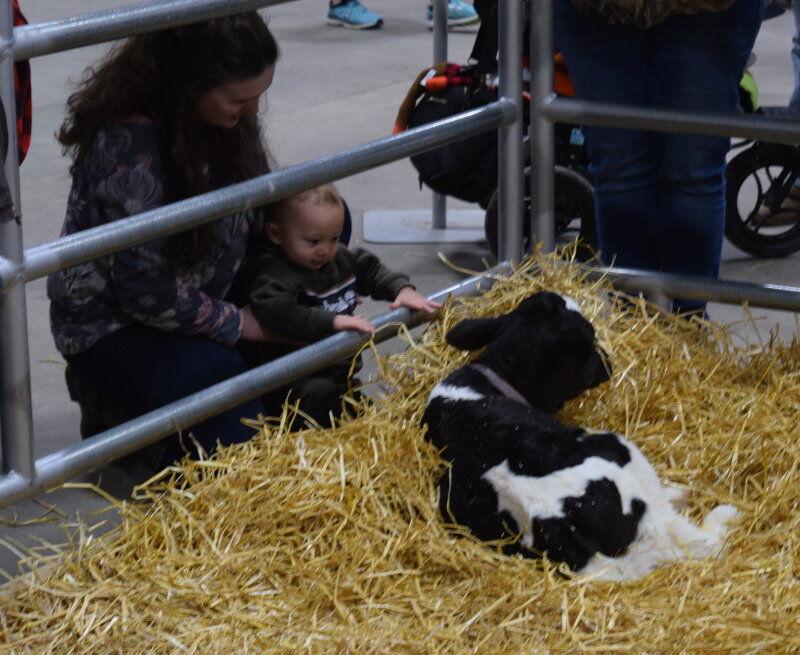 For a lot of the week, Bomgardner and her fellow princesses could be found at the Destination Dairy booth where they had dairy games and trivia for people to play.
But they also had various other engagements packed into the week's schedule, such as interviews and even singing the national anthem.
And Bomgardner enjoys every long moment of it.
She said her two favorite things about the week were being next to the calves at the Calving Corner — which is next to their Destination Dairy booth — and the food, especially the cheese cubes.
Of course, I had to ask the alternate dairy princess for her favorite milkshake flavor, and she touted this year's new feature.
"You have to try the raspberry," she told me.
In the Main Hall, vendors were busy chatting with attendees and selling their wares.
I caught up with Madison Hetrick and Jenna Wentling, who work at Stockyard Style, a Western wear and farm boutique in Dauphin.
This is the second Farm Show that Hetrick and Wentling attended with Emily Summey, owner of the business.
And working Farm Show week as a vendor is no joke. Both Hetrick and Wentling committed to working almost 14-hour days for the entire week.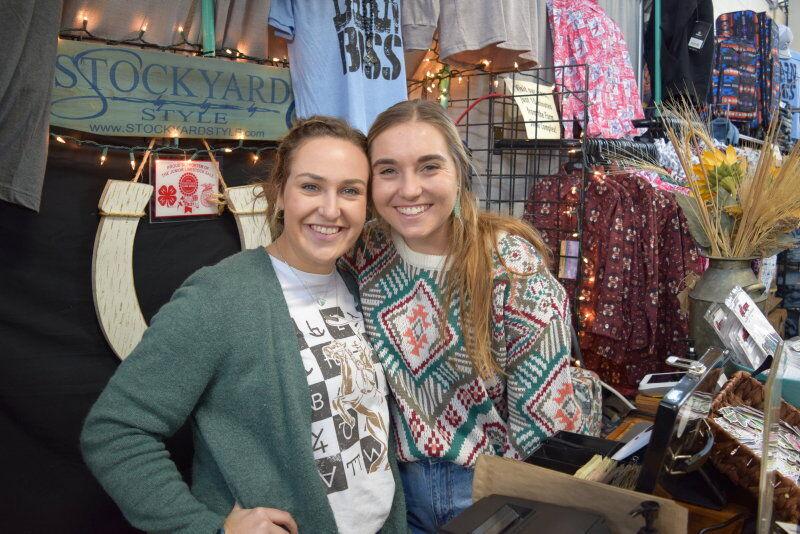 But the long days seem to fly by, they said.
Wentling said that business has been steady, even though the crowds seem smaller than in past years.
Working at the Farm Show is "kind of just hanging out," Wentling said.
They see a lot of regular customers, but also enjoy meeting new people who found them through social media. Some even stop by for multiple visits.
"We call them super customers," Hetrick said.
To keep up with the long days, Hetrick and Wentling said coffee is a must-have. They found a snack stand outside the Small Arena that sells a good cup.
"Stockyard Style runs on Rachel's iced coffee," Hetrick said.
Another group committed to spending long days at the Farm Show is the FFA state officer team. I always enjoy getting to chat with any of the team members, and was happy to get to see them before the livestock sale began on Tuesday.
I spoke with Nina Coolidge, state secretary, and Abigail O'Neill, state president. Both praised the livestock exhibitors at this year's show. Coolidge said it's clear these exhibitors came to compete.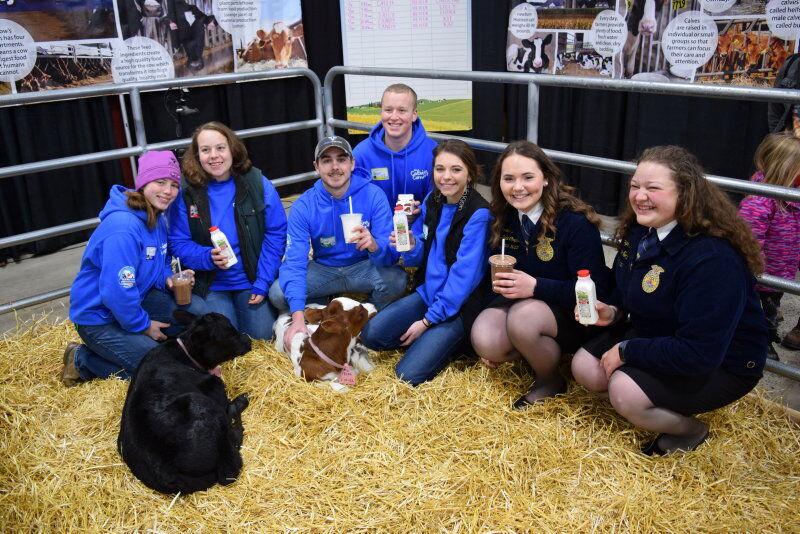 They helped with announcing during the livestock sale, one of their many commitments throughout the week.
It was evident during the livestock sale that Coolidge was right — the exhibitors certainly took the Farm Show seriously. The sale was the payoff for up to a year's worth of hard work.
Spending my day chatting with many young people in agriculture showed me how committed they all are to the ag industry and its future.
So after my own long day at the Farm Show, I decided to grab a milkshake on my way out of the complex.
With the official endorsement of a state alternate dairy princess, I got the black raspberry. My typical favorite flavor of chocolate might have some competition now.
I think next time I'll have to try some of Rachel's iced coffee.