SHARPSVILLE, Pa. — Some people are born to be around cows. Rachel Kline Nickel is one of those people.
Rachel is the daughter of the late Bill and Wilda Kline, who raised Rachel and her sister, Amy, around Ayrshire dairy cattle and then added Milking Shorthorns to their show string.
Rachel recalls showing at fairs throughout western Pennsylvania as well as at the All American Dairy Show and the Pennsylvania Farm Show from a very young age.
"I probably cared for our show string from about the age of 12," she said. Her dad had a double-decker livestock trailer that would haul their show string to the fair.
"One year we showed 27 animals," she said. "It was crazy."
The Kline family normally took 12 to 15 Ayrshires and Milking Shorthorns to about 17 shows annually.
As Rachel talked about these memories, she radiated an aura of delight.
"My family would help get the cattle settled in at the fair's dairy barn and then return on show day," she said. "But there were people there I could call on for help if I needed it."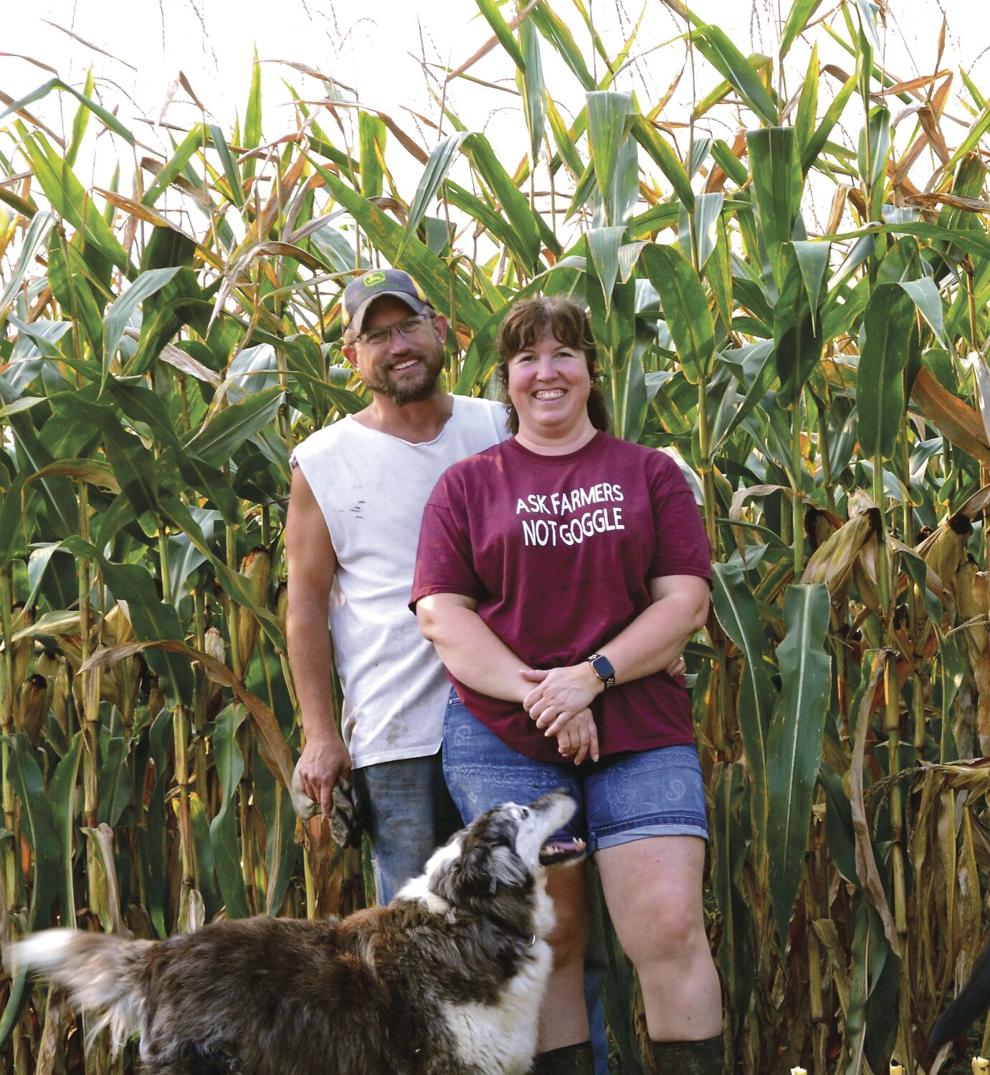 Two women — Barb Rader and Denise Whiting, whose families also showed cattle — were like second moms to Rachel during those showing years, she said.
Rachel's first real job after high school was milking for a large dairy in the New Wilmington, Pennsylvania, area.
"It was very different than milking at home," she said. "We still used bucket milkers at home."
She increased her milking skills in the milking parlor setting.
About that time, she met her husband-to-be, Chris Nickel, at Ghost Riders, an area dance hall.
"We would line dance on Friday nights and square dance on Saturday nights," Rachel said, smiling as she recalled those days in the late 1990s.
After she and Chris got together, she milked for a large Jersey herd not far from the Nickel farm. She continued to milk cows there until just before her second child was born. Rachel was also milking cows at home.
She truly loves cows.
"I became attracted to Milking Shorthorns," she said. "My mom and Denise Whiting went to a sale and bought a Milking Shorthorn and put it in my name. That got me started."
Passing on a Tradition
In 2004, Rachel's parents sold their farm in Butler County. It had been the farm where her father was raised.
"We moved my folks here to the Nickel farm," she said. "We moved everything — household things, cows and all their farm equipment."
Her parents moved in with Chris and Rachel, where they all lived together for about four years. This made for a full house, along with the Nickels' three children.
The Nickels farmed a neighbor's land and when the widow passed away, Rachel's folks moved into that farmhouse.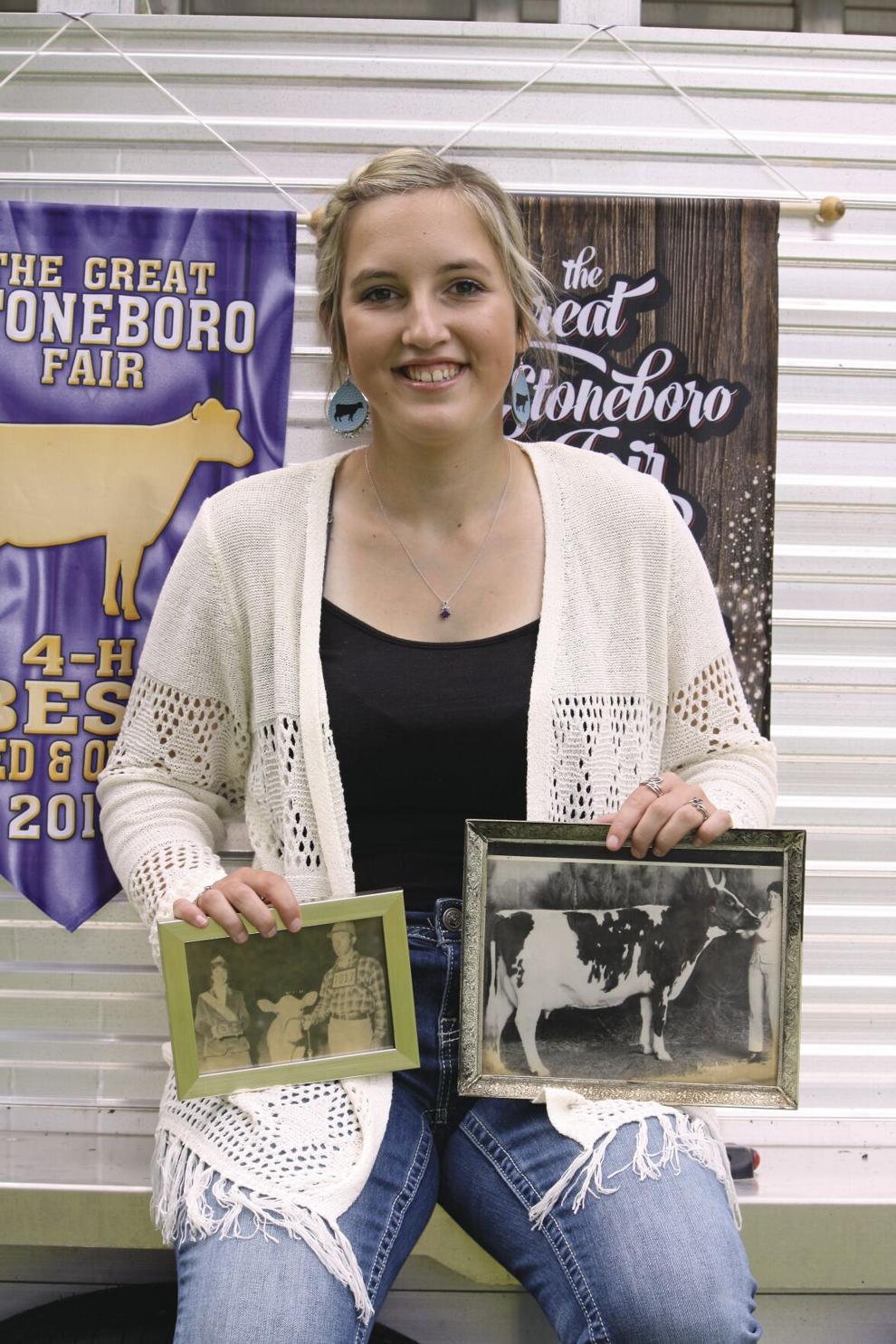 When the Kline and Nickel milking herds were merged, it nearly doubled the size of the herd. The herd now included Ayrshires, Milking Shorthorns and Holsteins.
Though Rachel wasn't showing cattle, she was helping her children with their 4-H projects.
"Our kids are active in 4-H and enjoy showing as well," she said. Their oldest son, Wilson, 20, has aged out of 4-H. He works on the home farm and helps a neighbor with his field crops.
Their daughter, Grace, 18, just graduated from high school and enjoys showing dairy cattle. She is attending massage therapy school this fall.
Their youngest son, Woody, 17, continues to show livestock rather than dairy cows. During this year, his senior year, he is attending classes until about noon and then works as a mechanic at a local machinery dealership.
Rachel's dad, Bill Kline, was known for hauling cattle for people throughout the area. He passed away in 2019.
The Nickels struggled with all the uncertainty in the dairy farming world. About a year and a half ago, they sold their milking cows.
"The Nickels milked cows here for about 158 years," Chris said. "That's a pretty good run."
When asked how he felt about no longer milking, Chris grinned and said that a lot of stress is gone.
"It seemed even when you were doing everything right, you couldn't get ahead," he said. "And things don't always go right on a farm."
The Passion Continues
Rachel loves to be busy. About a month after they sold their cows, the Jersey farmer called and asked if she would consider coming back to milk for him.
"I guess I am their Sunday milker," she said.
With all the stuff going on in her life, Rachel continues to find a list of jobs to string together to fill her week.
"It doesn't matter where I am, I am promoting dairy and especially whole milk," she said. After they sold the cows, she had to purchase milk at the local grocery store.
"I always purchase whole milk and go to a smaller local store to get milk from Marburger Farm Dairy, which was where we had shipped our milk," she said.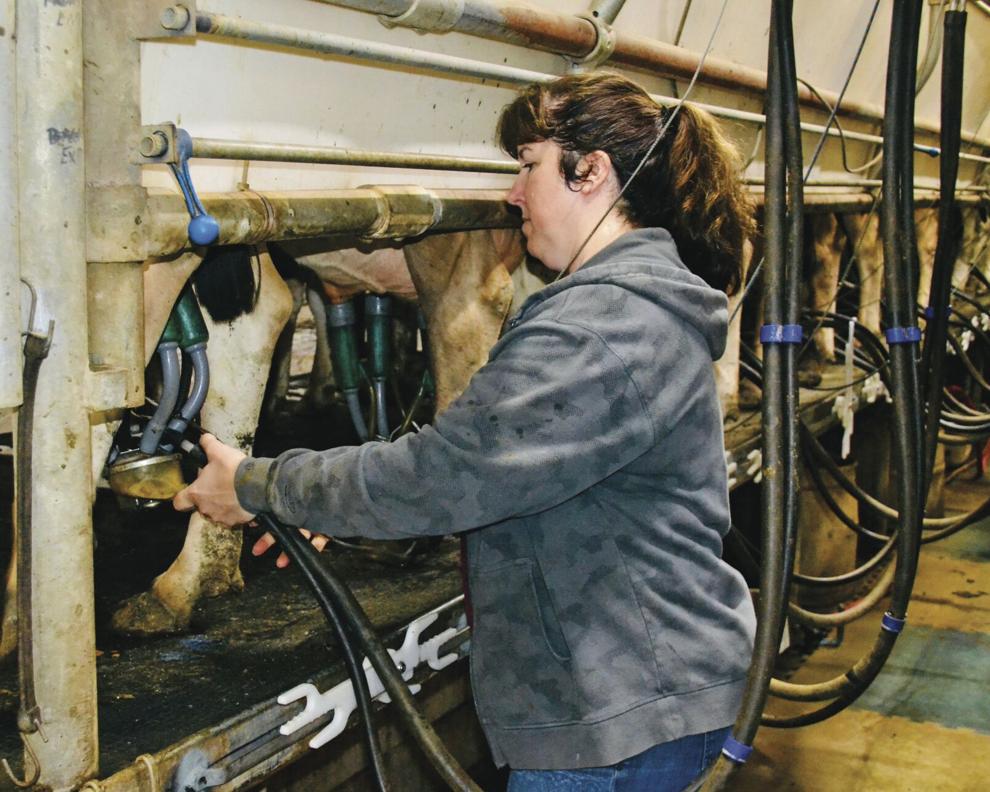 Besides working as the local township secretary four days a week, Rachel helps a friend at her beauty shop.
"I am only there one day a week, but I know the regulars," she said. "I am always telling them about the importance of dairy and dairy products. One lady calls me 'cowgirl.'"
Rachel promotes agriculture and dairy on social media.
"I think it is important to share our story," she said.
While doing all of these things, she also serves as the vice president of their community fair.
"I would show cattle at the fair, but it is altogether different being on the fair board," Rachel said.
Their community comes together to support their fair. It is a yearlong effort for a week of celebrating agriculture and community.
The saying goes that if you need to get something done find a busy person. Rachel Kline Nickel is just such a person.