The Clarke family had a big day at the Kent County Fair swine show.
Aubrey Clarke, the oldest sibling, took grand champion in both the market and breeding shows.
Laurel Clarke took 4-H middleweight reserve champion in the market show and was runner-up to her sister in the breeding show.
Their younger brother, Reid, won his lightweight class. Each of the siblings won their showmanship class.
Yes, the July 16 show was a fruitful one for the family from Millington.
Some of the Clarkes' success comes from selecting pigs with desirable traits, but Aubrey said much of their achievement is just the result of hard work.
"Really it is all about consistency," she said. "We're in the barn all the time, in the morning, in the night, walking our pigs and watering our pigs and watching them super closely."
The Clarkes get pigs from an aunt who is a swine breeder. The siblings work with the pigs from the time they are born.
"You have favorites one day, and then you go in the barn the next day and you might have a different favorite," Aubrey said.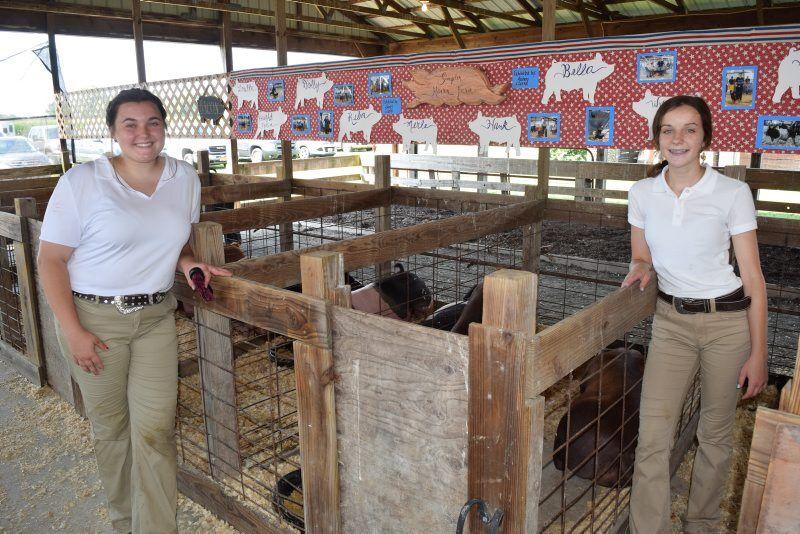 Still, the pig that won Aubrey her breeding grand champion was her first choice from the litter all along. She looks for pigs with good musculature and bone structure that will lend ease in farrowing.
Laurel, too, suspected that her breeding reserve champion would do well. Her pig's parents both won at big shows.
Laurel looks for pigs that have nice shoulder blades and hindquarters, walk well, and are neither too large nor too small.
In addition to the county fair, the Clarkes compete in East Coast Livestock Association jackpot shows, which run from May to mid-July and are mainly in the Chesapeake region.
The siblings will also compete in the Maryland State Fair in late August.
Jackpot shows typically attract more competitors than local fairs. Youths come from as far as Kentucky and Ohio to compete in ECLA events, while the Clarkes were the only ones in the breeding show at the Kent County Fair.
Aubrey likes both the jackpots and the fairs, but she said the county event has a different feel than the bigger shows.
"I still bring my A game, but it is definitely more low key than the jackpots," she said.
The fair also affords Laurel competitive outlets besides livestock. She has had success in Kent County's 4-H cake and photography contests.
Aubrey credits 4-H with developing her love for agriculture. She attends St. Mark's High School in Wilmington, Delaware, which doesn't have an FFA program, but she likes educating people about agriculture.
A high school senior, Aubrey is thinking about studying ag in college. She has one year left in 4-H, but she aims to compete in jackpots shows until she ages out at 21.
"I just love it too much to end it next year," Aubrey said.
New to the Ring
At 14, Ethan Wheaton still has a few more years left in his junior show career. He got into pig showing when a visit to a fair sparked his competitive side.
"I was watching a class of pigs and I was like, 'Man, I could probably do better than them,'" he said.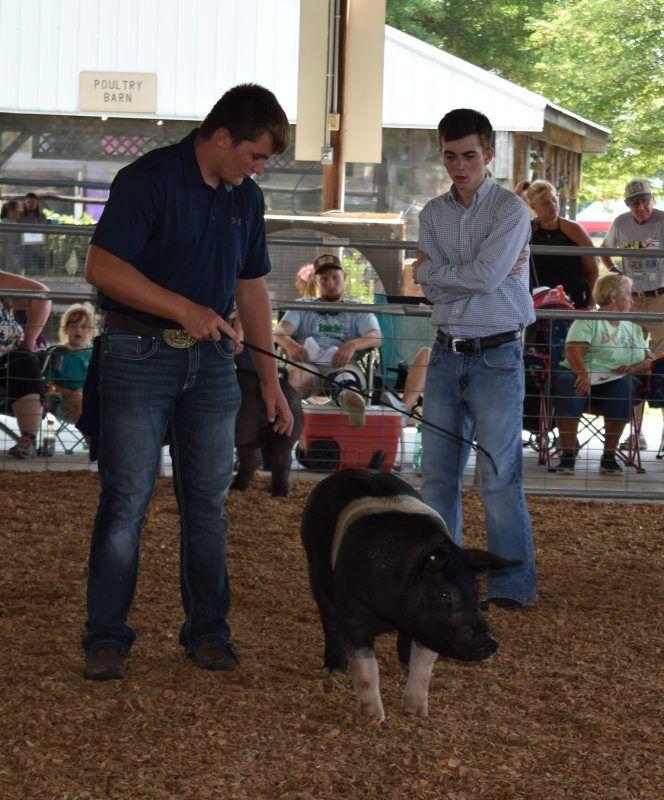 Wheaton fell far short of those expectations in his first year of competition, but he thought showing was fun and he kept at it. This year he showed the champion lightweight hog in the open division.
Wheaton also brought a steer to the fair, but he said his technique for walking pigs — honed through lengthy effort — is better than his touch with cattle so far.
Wheaton has at least developed a strategy for improving his chances on show day. He's usually not due in the ring immediately, so he slips into the stands to watch the judge.
"On that first class, he tells you what he likes, and you can just go from that," he said.
Wheaton has been breeding pigs for a few years now. Farrowing is his favorite part.
"You get to see them in little baby stage, and they're just cute," he said.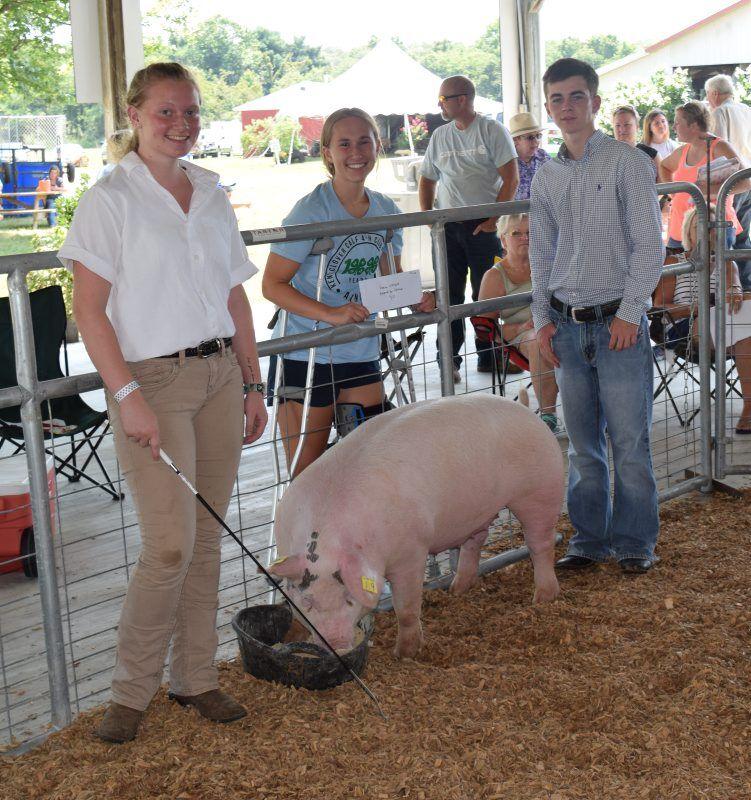 Madisyn Yiannakis had even less pig experience than Wheaton, but she managed to show the 4-H heavyweight reserve champion.
Yiannakis was recruited the day before the competition to show a pig for Natalie Walls, a fellow 4-H'er who was on crutches because of a lacrosse injury. Walls said Yiannakis did pretty well in the ring.
Yiannakis usually shows rabbits at the fair, but she doesn't mind handling larger animals. She showed a cow at the fair one year.
"It's actually been pretty fun. I would say the confusing part is just knowing what's going on," Yiannakis said of the swine ring.
Next year will be Yiannakis' last year in 4-H, so she's not planning to bring a pig of her own to the 2022 fair. But at least she got one chance to go hog wild.
Will you attend your local fair this year?