There were virtual presentations this week of traditional Pennsylvania Farm Show events like baby ducks sliding into a tiny pond, an up-close-and-personal look into a beehive, a hydroponic vegetable garden, how to make butter, and how to make lamb sliders with red cabbage slaw, etc. — all good and worthy enterprises, and all pandemically confined to digital screens this year instead of the spacious halls, arenas and livestock areas of the giant Farm Show complex in Harrisburg. But there was no virtual rodeo this year, no virtual tractor pull and no Sheep to Shawl Contest.
The Sheep to Shawl is one of Farm Show week's most popular competitive events, with few, if any, unoccupied seats on Wednesday afternoon in the small arena where it is held. At the 2020 event, the crowd there witnessed eight teams cram the entire shearing-carding-spinning-weaving process into two-and-a-half tense hours that began with shearing a sheep and ended with stunning shawls — one per team — in a rainbow of colors.
Libby Beiler knows the process about as well as anybody. She has been to 18 of the Sheep to Shawl contests (which have been going on for about four decades) and her Time Warp team has captured the best-in-show traveling trophy in 12 of those 18 years.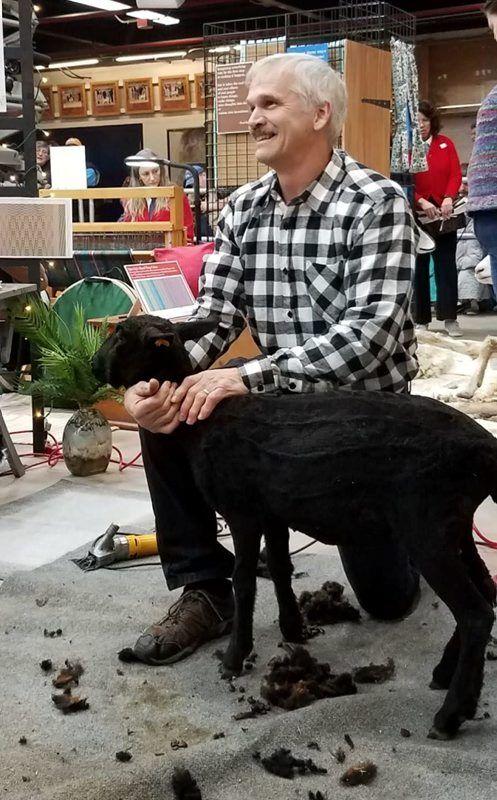 Although team members have come and gone over the years, Beiler has been the team weaver and guru for most of that time. For 2020, she provided, as she traditionally has, the loom, fiber for the warp, and for 2020, the competition-day sheep, whose name is Tiegan, a Border Leicester-Texel cross chosen for her coal black fleece.
Beiler also provided the Beiler bus and the bus driver, her husband, Duncan. The Beiler bus is a Ford Econoliner Fun Mover that's 20 feet of motorhome up front and 10 feet of empty cargo space in the back. The Beilers loaded up the cargo space with her Macomber loom, which they call "The Beast," chairs, and other gear, plus Tiegan (in the very back, where she lolled in comfort in an over-sized dog crate).

The Beilers live in Milton, Montour County, Pennsylvania, on what she described as a hobby farm. They have a flock of 10 sheep that they keep strictly for their wool. The sheep live a cushy life, Beiler said over the phone.
"They all have names," she said. "They come when they're called. They're pets. We never got into breeding, because we knew we'd eventually have to take sheep to market. I knew I just wouldn't be able to do that."
On their way to Harrisburg last January, the Beilers picked up their team's carder, Jeff Johnstonbaugh, who stores some of the Time Warp gear between competitions. When they got to Harrisburg, they met with the rest of the team, shearer Carl Geissinger, and the three spinners, Katherine Dashner, Emily Kephart (Dashner's daughter) and Ivy Allgeier.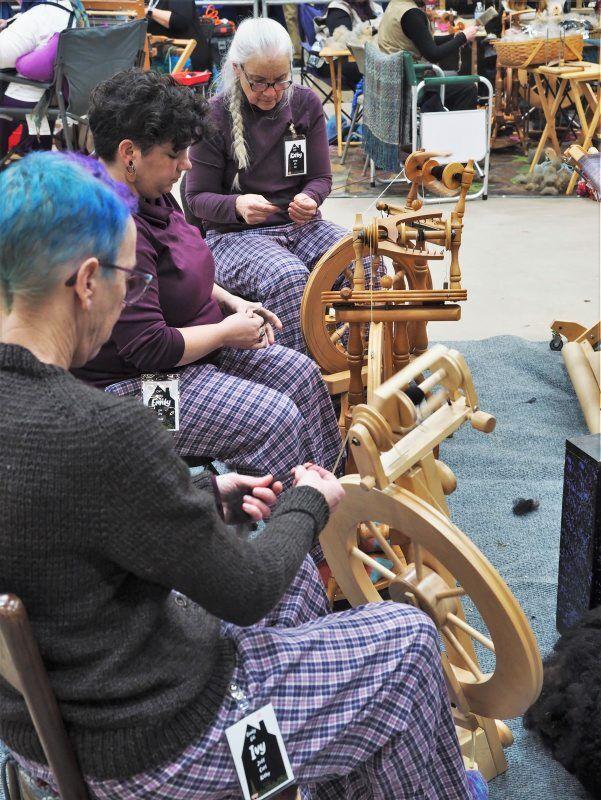 At the event itself, as soon as Tiegan was relieved of her winter coat, everybody helped card her wool. Carding straightens the fibers and aligns them, which makes them easier to spin. From the spinning wheels, the threads went straight to The Beast, where Beiler wove the winning shawl, which followed a design the team had started deliberating on as soon as the 2019 competition had ended.
Tom Knisely, a renowned instructor at the Redstone Glen Fiber Arts Center in York Haven, Pennsylvania, is one of the co-cordinators of the Sheep to Shawl Contest. He competed in the annual event nearly 40 years ago, but now spends his time teaching and encouraging other spinners and weavers.
Knisely said that while skipping a year was a huge disappointment, he's confident that at least some of the teams will bring their 2021 plans to the 2022 competition.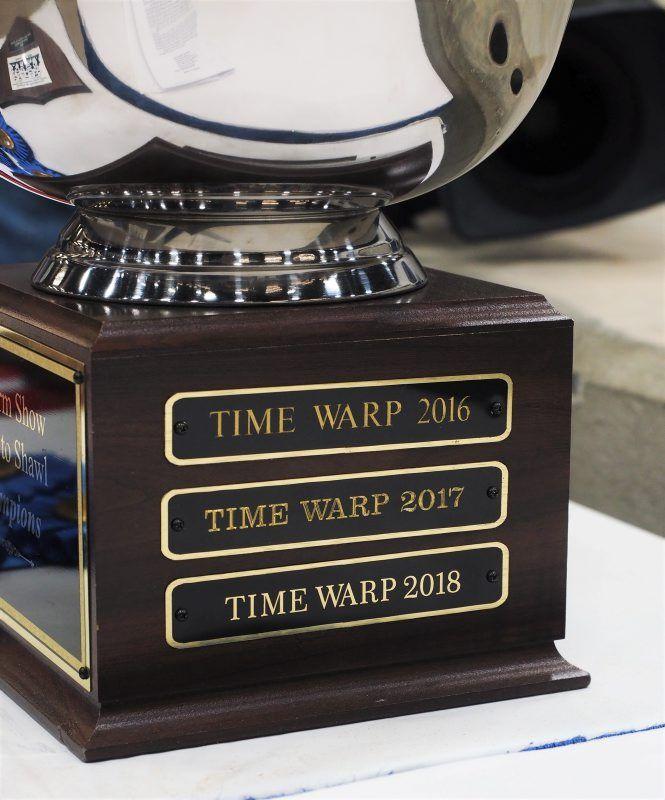 "Or, maybe they'll change directions," he said. "I wouldn't be surprised if COVID-19 colors showed up in some of next year's designs, or maybe we'll all be so sick of the virus by then, that nobody will go that way."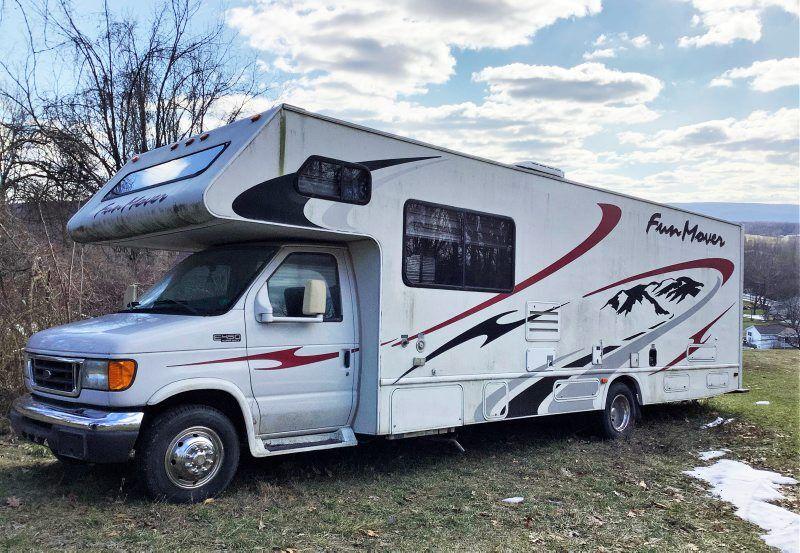 Rachel Logue, the weaver for Cumberland County's 2020 second-place team, For the Love of Ewe, said the team's members pretty much abandoned their plans for this year's contest. She thinks if everything works out, they'll be back for 2022.
Lancaster County's Fidget Spinners came in third in the 2020 contest, a couple of notches better than the fifth-place spot they managed in their first Sheep to Shawl Contest. Team member Tracy Beck said they're looking forward to 2022 and a chance to move up in the standings.
Tom Knisley said the arena's size limits the competition to 10 teams at most. He said they've only had 10 teams just once that he could recall.