SHIPPENSBURG, Pa. — McKenzie Myers ended her junior show career in a big way — with three grand champions at the Shippensburg Community Fair.
Myers, a Penn State senior, earned a total of $11,500 for her top pig, goat and steer July 30 at the fair's junior livestock sale.
To make the occasion extra special, Myers' winning goat was bred and raised on her family's 150-acre Newville farm.
"This is my life. I was basically raised in a barn, and I know everybody says that's a bad thing, but it's not a bad thing," Myers said. "It teaches you a lot of responsibility and care for something. They depend on you every day. You can't just not go to the barn one day because you don't want to. You have to go twice, even three or four times a day."
Working with a steer, lambs, goats and pigs has given Myers a lot of variety in her youth livestock competitions. She appreciates each animal's distinct personality, and over her career — which includes competing on Penn State's livestock judging team — she has learned how to tell a great animal from one that's only OK.
"It's kind of like when you go to the store and you see a pair of shoes that you really like," Myers said. "It's just like that with goats. You've just got to find one that's really, really pretty and nice to look at."
Myers said it will be hard to move on from her junior show career, but she wants to be a mentor and role model for younger exhibitors. On the professional side, she is working for a cattle embryologist and wants to see where that job takes her.
While Myers was exiting with enough banners to be the envy of fabric artist Christo, other youths were thrilled to be taking home their first champion threads.
Aubrey Watkins showed the grand champion rabbit meat pen with home-bred Californians.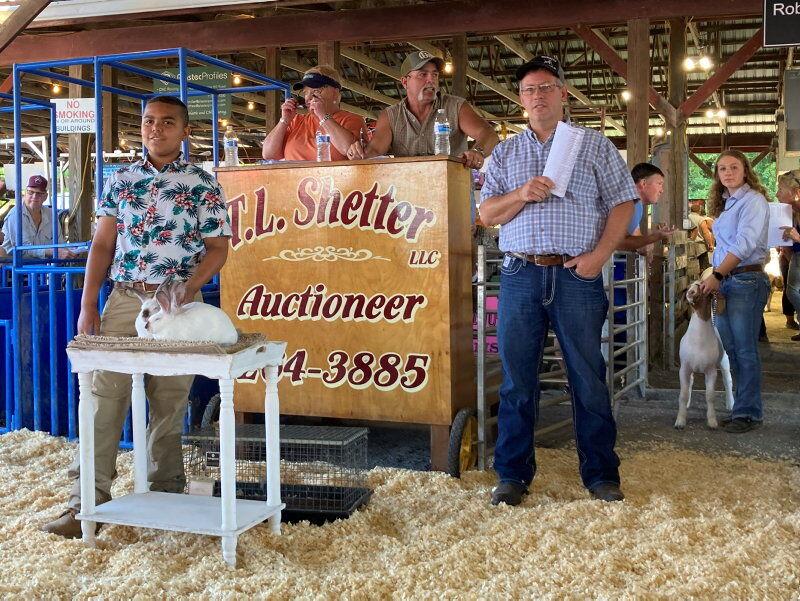 Watkins, 13, chose rabbits because that is the category where he could start his show career quickest. Watkins began showing at age 5, when a hulking steer would have been a lot to handle.
"I didn't have to wait to get into 4-H or something. I could just show," he said.
Watkins was glad to land a top placing this year because not all of Shippensburg's rabbit meat pens participate in the livestock sale — only the grand and reserve champions.
Alonna Haines, 16, was another first-timer in the champions' circle.
Haines bought her reserve grand champion market lamb in January from Ashley Club Lambs in Virginia. She spent the past two months taking her lamb to jackpot shows, which helped the animal get used to being around unfamiliar lambs and a judge who would touch it.
"Getting them out in the ring is a big help to get them ready for the county fair," she said.
Elyssa Gilbert, 17, won her first banner this year with the grand champion dairy feeder.
Gilbert has experience showing goats too, but she sees an advantage in showing the larger cattle.
"I get a bigger paycheck at the end that goes toward your future and college and growing up, which is happening really fast," she said.
A senior in high school, Gilbert is thinking of becoming a nutritionist. She admits that plan could change, but working with her star feeder has given her good animal nutrition experience.
The grand champion boarded at two farms — one beef, one dairy — so Gilbert got to see the differences in the rations. She recently adjusted the hay she was feeding because her animal was bloating.
Though Gilbert is more interested in enjoying time with her friends and animals at the fair than in dominating the show ring, she can also draw satisfaction from her win because she knows it came through her own efforts.
"I can say I worked hard and I asked the people that I needed to for help. I know that I rightfully earned the banner that I got," she said.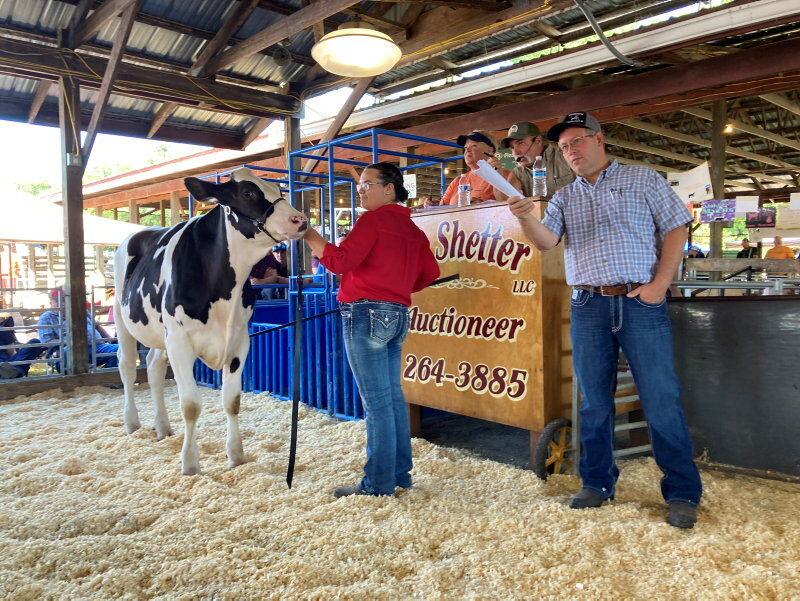 Following are the results for the Shippensburg Community Fair sale of champions.
Grand champion market swine: McKenzie Myers; Josh, Abby and Braxton Stitt; $2,250
Grand champion rabbit meat pen: Aubrey Watkins; John's Mobile Repair Service and HJ Towing; $1,000
Grand champion market goat: McKenzie Myers; Wayne F. Craig & Sons; $2,000
Grand champion market lamb: Andi Swab; Wayne F. Craig & Sons; $1,800
Grand champion market steer: McKenzie Myers; Tyler Custom Cuts; $7,250
Grand champion dairy feeder: Elyssa Gilbert; Strayer Cattle Co.; $4,250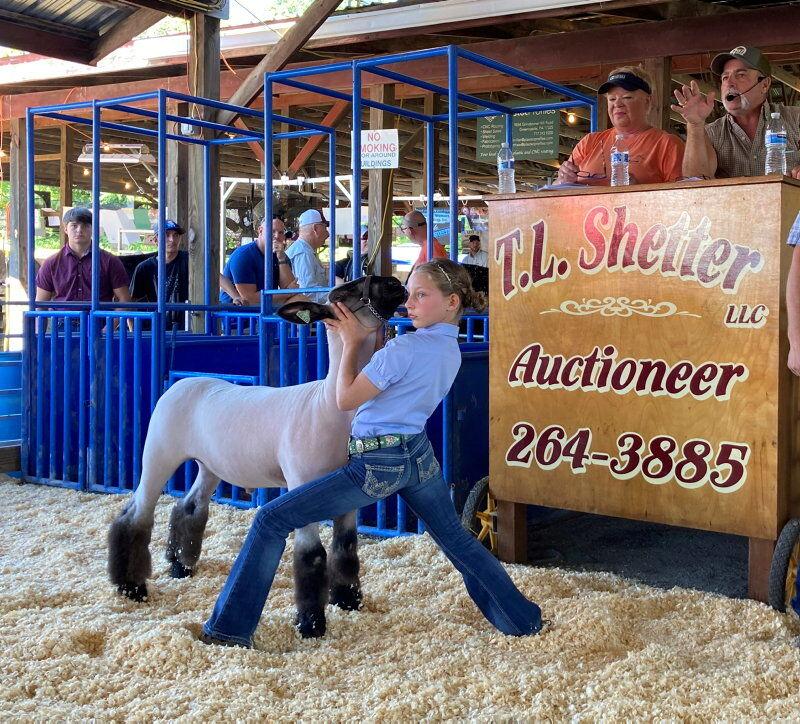 Reserve grand champion market swine: Brayden Myers; Greencastle Livestock Market; $1,200
Reserve grand champion rabbit meat pen: Levi Wickard; Shetron's Auction & Equipment; $1,100
Reserve grand champion market goat: Andi Swab, Shetron's Auction & Equipment; $1,500
Reserve grand champion market lamb: Alonna Haines; Cumberland County Republican Committee; $1,650
Reserve grand champion market steer: Judd Clelan; Clelan's Custom Welding; $5,700
Reserve grand champion dairy feeder: Ryan Lehman; Greencastle Livestock Market; $2,300