After a sweltering Saturday, a sultry Sunday and Monday's monsoon rains, Tuesday, July 23, dawned refreshingly cool and dry at the Lebanon Area Fair. It made for perfect conditions as the Youth Dairy Show awards were presented in the fairgrounds' Senator Brightbill Arena Tuesday night. And it was a clean sweep of the top honors for a dairy family from Ephrata, Pennsylvania.
The evening got underway with the announcement of the top three bred and owned 4-H project animals. Scoring was based on an evaluation of project books, fitting contest results, showmanship and type. Prizes provided by Morrissey Insurance of Ephrata were presented to top scorer, Kalli Schwenk of Annville; second place, Hannah Heagy; and third place, Memphis Sellers. Emcee Harry Bachman announced this had been the toughest bred and owned competition yet, with the top six places being separated by only six points.
Junior supreme champion competitors and their breed grand champions entered the show ring next. They included: Ayrshire, Evelyn Ackerman; Brown Swiss, Aleah Copenhaver; Holstein, Ella Hlavaty; Jersey, Madison Weaver; Lineback, Landen Copenhaver; Milking Shorthorn, Millena Bashore; and Red and White, Kalli Schwenk.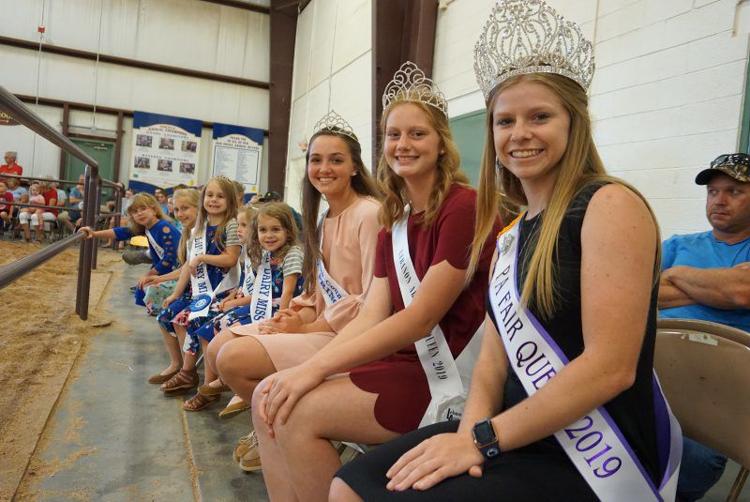 Spatz Applejack Delightful, the Jersey heifer shown by Madison Weaver of Ephrata, was named junior supreme champion in what was the first show for this fall calf born last September and sired by Steinhauers Iatola Applejack out of Crossbrook HG Daisy.
The daughter of Fred and Tammy Weaver, owners of Weaver Show Cattle, Madison is a sophomore at Penn State University studying for a career as a ruminant nutritionist. In addition to being a 10-year member of Lebanon County's No-So-Ann 4-H Dairy Club, Madison is president of the Lebanon County 4-H Livestock Club, a Lancaster County Dairy Ambassador and a member of the 2019 Pennsylvania Livestock Judging Team. She also has the honor of serving as 2019 Miss American Angus. Paul Beiler sponsored the award for junior supreme champion.
Competing for the Youth Dairy Show's supreme champion were Ayrshire, Evelyn Ackerman; Brown Swiss, Austin Heilinger; Guernsey, Chase Weber; Holstein, Hayden Weaver; Jersey, Madison Weaver; Lineback, Ravyn Bashore; Milking Shorthorn, Millena Bashore; and Red and White, Jacob Kline.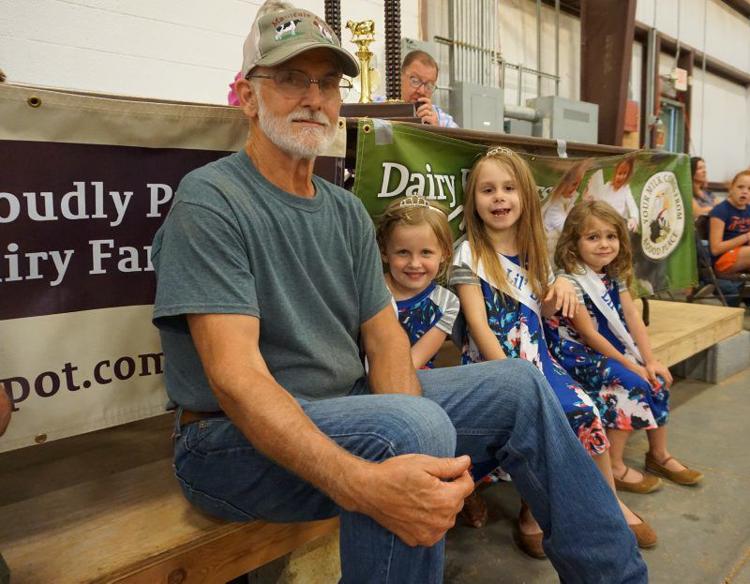 The suspense of the crowd in the arena's bleachers was broken with the announcement of Heart & Soul Armani Rachael as the supreme champion. The Holstein, sired by Mr. Apples Armani out of Heart & Soul SS Respect, is a 5-year-old born March 2, 2014, with a 91 classification score, producing 32,000 pounds of milk with 4% fat and 3.3% protein. Owner Hayden Weaver of Ephrata is the younger brother of Madison Weaver, making it a clean sweep of the competition's top awards for the siblings.
Hayden's achievement was particularly special because Rachael was his first 4-H project animal; he named her after the character Rachael on the "Friends" television show. Hayden, a sophomore at Cocalico High School, is a member of the No-So-Ann 4-H Dairy Club in Lebanon County. This cow has already displayed winning ways for him at other shows, including nomination as Junior All American Spring Heifer Calf in 2014, Junior All PA Spring Yearling in 2015, Junior All Pa 2-Year-Old in 2016, as well as reserve intermediate champion at the New York Spring Junior Holstein Show in 2016. Hayden enjoys field work and his future plans include welding and farming. He was awarded the Dale Maulfair Jr. Memorial Trophy as winner of the supreme championship.
Harry Bachman then switched from show announcer to auctioneer, calling bids for the traditional sale of one gallon of the supreme champion's milk. The high bid of $1,400 came from Ricky and Roberta Bashore, with those proceeds going to Hayden Weaver.
If the youth competition's 85 exhibitors are any indicator, the dairy industry remains strong in Lebanon County. Holsteins continue to dominate the scene, with 91 youth entries, followed by 39 Red and Whites, 27 Jerseys, 26 Linebacks, and 19 Brown Swiss. Ayrshire, Guernsey and Milking Shorthorns all had entries in the single digits.
An abundance of Lebanon County dairy royalty lent a regal touch to the show. Those present to support the competitors included 2019 Lebanon County Dairy Princess Paige Peiffer, Alternate Dairy Princess Audrie Risser, Dairy Miss Jesslyn Risser, Dairy Maid Cloe Bomgardner, and Li'l Dairy Misses Saige Balmer, Evelyn Maulfair, Mikaylia Maulfair, Alyssa Troutman and Kira Troutman.
Other royalty in attendance were 2019 Lebanon Area Fair Queen Shay Miller and special guest, 2019 Pennsylvania Fair Queen Mikara Anderson, who visited from her home in Huntington County.