MIFFLIN, Pa. — A desire to farm brought a woman from Seattle to the other side of the U.S. — into rural Pennsylvania.
Jackie Deiter and her newlywed husband of two months, Eric Deiter, are the owners of EJ Market Gardens LLC in Mifflin, Juniata County.
Jackie moved to Pennsylvania after answering an ad for farm help in the Lititz area more than five years ago.
After a year, she then began working at another farm in Mifflintown, Juniata County, where she stayed for five years, assisting with the produce operation.
Eric is a native of Duncannon, Perry County, a veteran with no background in farming.
The couple decided to continue Jackie's dream by purchasing 8 acres in Mifflin.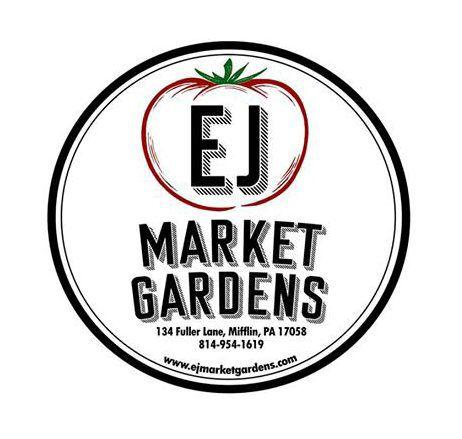 Jackie said that growing up with her grandmother, Ella Jane, who will be 100 years old this year, sparked her interest in farming early in life. Ella Jane and her grandfather had a farm with cattle, corn and soybeans in Ohio.
Jackie held back tears as she talked about her grandmother, who used to pick berries with her on the farm.
The "EJ" in the Dieters' business name is in honor of Ella Jane.
When Jackie grew into adulthood, she decided that a different career path besides farming would be better for her. She got a degree in nutrition and worked in medical administration in Seattle.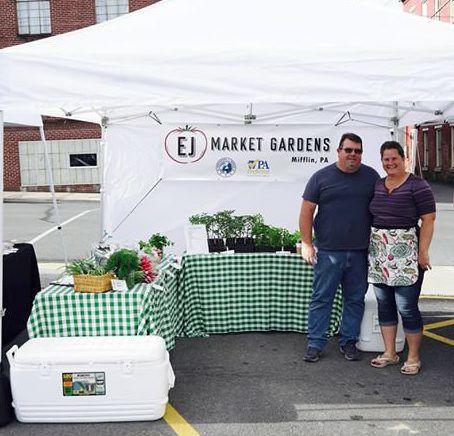 For years after obtaining her degree, she dreamed of living on a farm like her grandparents in the small Ohio town where she grew up. Jackie found herself longing to return to a more simple life.
So, she decided to venture toward her dream by looking online for farm help. She said she was willing to move anywhere.
That search landed her in Lititz, working part-time for a CSA, or community supported agriculture. Then, when she moved to Juniata County, she learned much from the women farmers operating Village Acres Farm there, an organic produce farm with pastured livestock. But she continued to long for that farm of her own.
Upon meeting Eric, she told him about her dream, and the two catapulted into the farm business together.
Four of their acres are immediately being used for farming at the Deiters' new home, including 2 tillable acres. There is also an area plotted for an orchard, and a site for perennial beds in the works.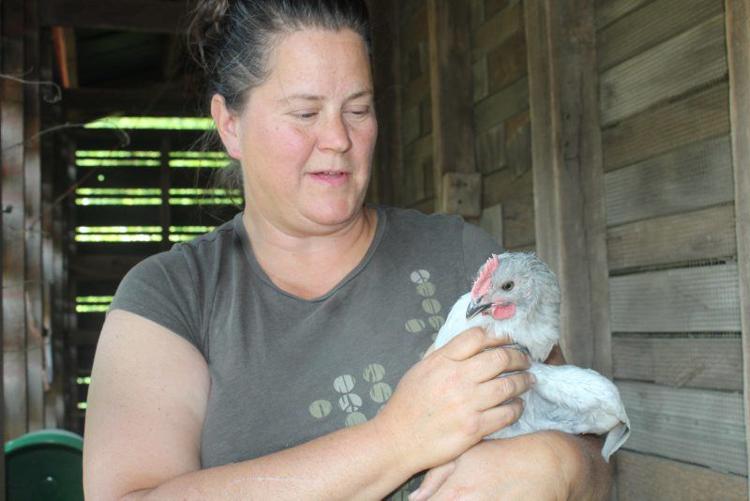 In June, the couple's produce and plant starts were growing, and by next year at this time, they plan to have enough honey ready to bottle as well as duck and quail eggs available to sell. The Dieters are fixing up an old building on the property for a commercial kitchen. Their ultimate goal is to start a CSA.
Since the summer of 2018, the couple have been selling their produce at farmers markets, including in Mifflintown on the first Saturday of the month and a market in Pine Grove Mills.
"I also have contact with a restaurant in Harrisburg," Jackie said, which she hopes will eventually be taking EJ Market Gardens produce.
In June, the couple were selling radishes, various lettuces, Asian greens, kale, peas, kohlrabi, fennel and turnips.
The farm is growing an ample supply of garlic, and the Deiters expect their heirloom tomatoes to be the niche of their market. They also have onions, carrots and beets in the patch.
The Deiters are also combating the challenges of beginning a new farm venture together.
Starting a new business amid the rainiest seasons in years has been difficult, Jackie said. Last summer into this spring has made it difficult to get yields.
"It's been a struggle," she said.
"Some of the fall crops didn't hold well. But, we have to take it as it comes," she said.
The spring thunderstorms brought hail damage on their row covers, poking tiny holes in them.
The farm is still in its infant stages with a lot of work being done every single day, she said. She expects it to be a three- to five-year process to get established with the orchard, and to have a real "backbone" in the market industry.
Though at this point they are not certified organic, Jackie said they use crop rotation and other regenerative farming practices.
"We are 'naturally grown,'" Eric said about their method and philosophy of farming.
They use pesticides that are on the OMRI, or Organic Materials Review Institute, list only.
As new farmers, the Dieters deal with obstacles the best they can, seeking advice from other farmers in the same position. They have experienced the nuisances of wildlife, such as turtles digging holes and black snakes invading the property. Webcams are being placed around the property to keep an eye out for these and larger animals.
Eric still works away from home full-time in the construction business.
There are plans to demolish the barn and start over with a new one. An old hog barn is being turned into a packing house that will also house the commercial kitchen.
The high tunnel is not ready yet, Jackie said, but will be used year-round starting this winter.
For Jackie, however, she said, "This is my full-time job (and passion)."
She is no longer sitting at that desk in Seattle, dreaming of farm life, she said. "This is my office without the desk and computer."