A self-described "country boy," John Kucko of Penfield, New York, loves to take videos and photos of the idyllic sights of the rural Finger Lakes. As his part-time pursuit, he has grown his social media following to nearly 92,000 people since 2016.
Digital photos and videos were not always his objective. Since the third grade, he wanted to work as a sportscaster. He graduated from State University of New York Oswego with a degree in broadcast journalism and began working in a variety of positions involving sportscasting. After 30 years of working in this field, he felt the tug to become involved in digital images and video, capturing spectacular images in the area, from frozen landscapes along Lake Ontario to rustic barns punctuating the countryside.
"I covered 19 Super Bowls and every home and away game for the Bills for 20 years," Kucko said. "I walked away in my prime to start a completely different endeavor. Some thought I was crazy to leave a good job where I went to the Super Bowl free. It took me out of town a lot. I found a new passion and I wanted to pursue it."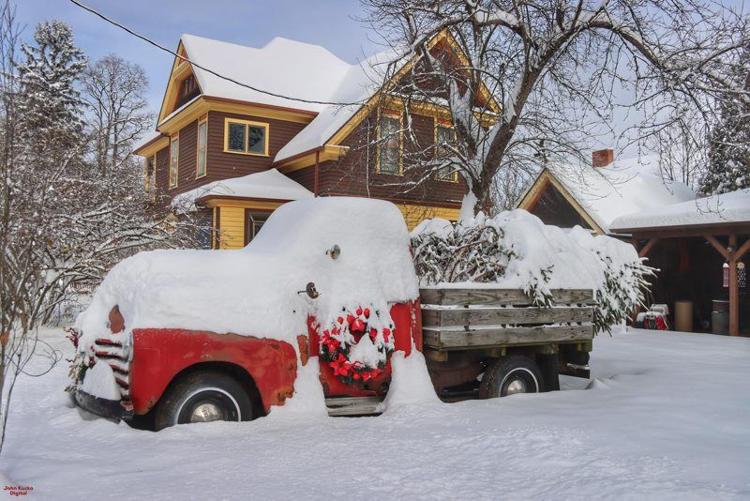 He had purchased a camera to take photos while on his road trips covering the Buffalo Bills and "got hooked," he said. "I enjoyed shooting things with the camera."
'Country Boy' Photographer John Kucko's Other Projects
He still works part time for Channel 8 as a news anchor. In addition to the news, he also hosts Kucko's Camera segments where he shares "enlightening content in an otherwise depressing world of news these days," he said.
Lately, he has been posting videos of tranquil scenes from around the area which he calls "Sixty Seconds of Serenity."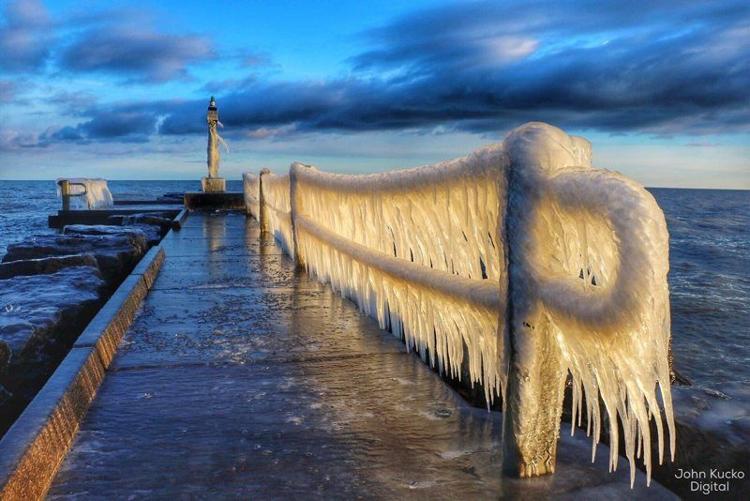 For the second year in a row, he is selling an autographed Finger Lakes Region Calendar of his photos with 35% of the proceeds benefiting a good cause. So far, he has raised more than $20,000 through the sale of 5,400 calendars to benefit the Autism Nature Trail at Letchworth State Park because scenes from "The Grand Canyon of the East" influenced his decision to start his photography and videography endeavors.
Last year, his calendar promotion allowed him to donate $10,000 to the United Way of Greater Rochester.
He calls his business Kucko Digital instead of Kucko Photography because "photography is a small part of it," Kucko said.
"Moving picture and sound is what I was bright up with. I like doing neat, cool, compelling videos."
Many times, he finds things to record just following his instinct to take a turn down a country road.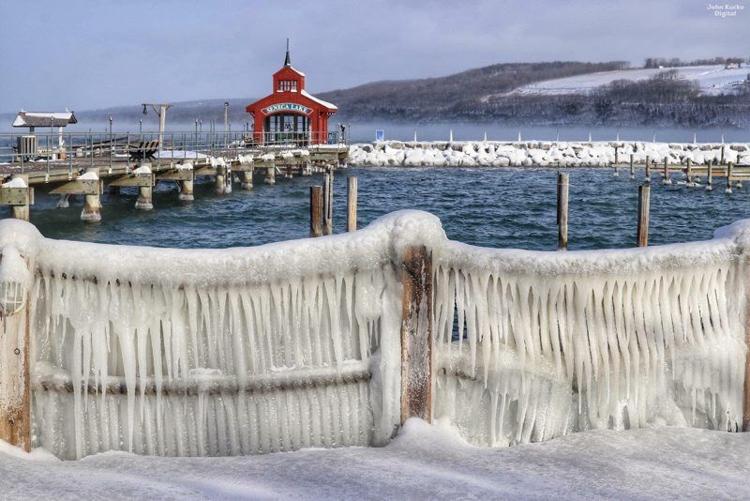 "I get a lot of followers with tips like, 'Check out this barn,'" he added. "I get a lot of good tips from people about historical buildings, bridges and barns. I rely on my followers quite a bit. A lot of it is things I see in my travels. When I'm driving, I pay attention all around peripherally. If a building intrigues me, I take photos, after getting permission. I enjoy it."
He especially loves shooting in the wintertime, as the region's dramatic weather lends well to equally dramatic photography and videos. Many of his viral hits online were shot during wintertime. Kucko also enjoys Americana, especially barns.
"I'm a country boy more than anything else and there are a lot of barns around here," Kucko said. "A lot of barns are in decay. When they fall down, their history goes with them.
"I want to showcase them and tell a little of their history. Barns are as nostalgic as they get and I enjoy finding them. There are a lot of beautiful barns in the region. I've done that three years, a Friday Farm Feature."
Adding a Story to the Farm Photographs
In addition to the photos, he writes a short history of the farm associated with the structure.
"I love octagonal barns," Kucko said. "I think there's only two in the region and I've shot both of them. I like to peel off the layers behind them and do a write up of what they were used for."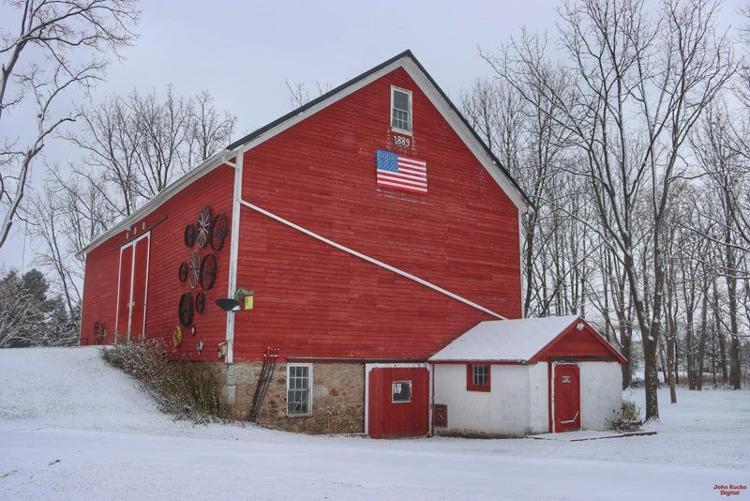 Favorite subjects have included a carriage house in Oswego made of limestone in the 1870s.
"I stumbled into that one by accident," Kucko recalled. "I took a different route home from the lakeshore. I took a few shots, called the historical society and made a post. A lot is out there; you just have to look."
Kucko occasionally sells prints of his photos and would like to publish a coffee-table book someday. He and his wife, Charla, have two grown daughters.