MIDDLEBURG, Pa. —Seven years ago on New Year's Day 2014, a Snyder County couple bought an old farmhouse they knew would be home.
Some paint, handcrafted furniture and a few antiques gave it that "homestead" feeling over time.
Now, the results of that primitive decorated farmhouse were featured in the December 2020 edition of Country Sampler magazine.
When Rick and Holly Weirick first moved with their daughter, Paisley, to the farmhouse years ago, they knew there was some work ahead of them within the walls of the house, which was built in 1910.
Weeds had taken over much of the 5-acre property. Repairs needed to be done on the outside. Most of the outbuildings were gone, with just some subtle pieces left as reminders of their existence.
"There was a hog barn and a smoke house," Rick said, adding that the former owner hadn't lived there for decades. The farmer had been known as an old-style farmer who milked by hand, long after farms in the area had moved on to modern milking.
Rick had previously worked for farmers in his teens and later as a milk truck driver and feed deliverer.
Though they chose not to farm the property, the couple added some goats and laying chickens for the purpose of teaching their children, Paisley, 8, Phinnley, 5, and Lincoln, 2.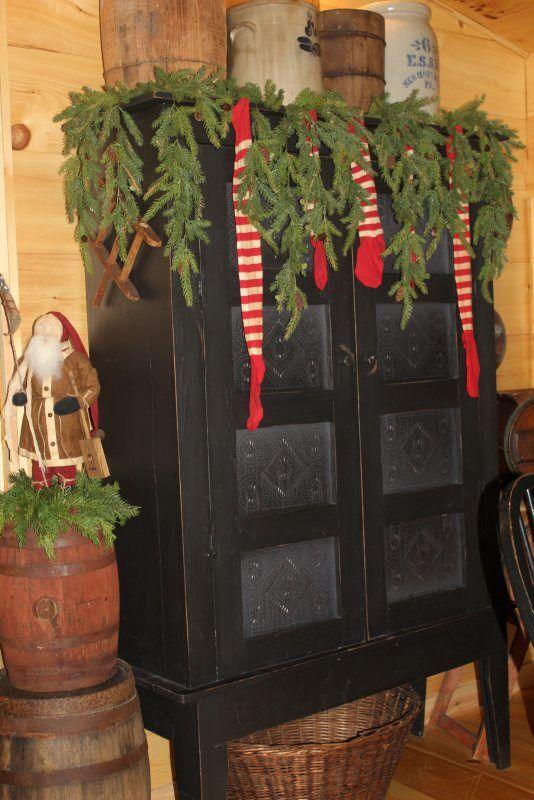 The couple craved a "farmette atmosphere" for their children and wanted to create a warm and inviting living space in the process.
Holly had always enjoyed decorating a home, including the couple's first, small house. She had a flare for being creative, and made primitive farmhouse signs and sold them. Holly had previously started a Facebook page in 2011 for her side business, and posted photos of their home.
When the Weiricks bought the farmhouse in 2014, there was an even bigger space to decorate, furnish and paint.
"We knew we wanted it to be primitive top to bottom," Holly said. Some features were kept original, including the upstairs' bedroom doors, complete with skeleton keys.
The house, the couple said, "is a never-ending project."
"We do everything together," Holly said.
The floors were redone with new lumber, a task they took on as a couple. The bottom layer of the flooring had crayon and marker artwork by their children as they prepared the top layer. Since the births of the younger two children, they have been extra busy.
Holly and Rick also collect antiques. The couple began purchasing pieces throughout Pennsylvania.
"I've always loved antiques," Holly said. "It is what I'm used to, and (Rick) has gotten used to it."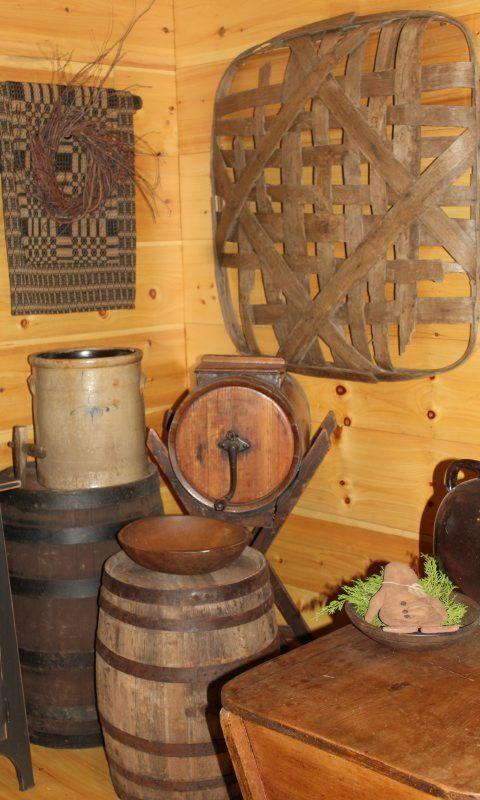 Rick quickly grew to enjoy the primitive approach.
"It just feels 'homey,'" he said.
As positive feedback grew from Holly's side job sales of her primitive artworks and painted signs, she and Rick made a decision to turn their love for rustic home decor and all that is "farmhouse primitive" into an official business.
So Holly opened a store at the house, known as Weirick's Primitives.
She sells both her own original pieces and the antiques. Holly had connections locally to women who also made crafts, and she added their work to the store. Everything in the store is either made or bought in Pennsylvania. Some of her crafters include members from the Plain Sect community.
"It's just nice to know where my stuff is coming from," Holly said.
Rick built an addition to the home, and the store opened in 2016. That expanded space soon was needed for their growing family, so an additional extension was added a couple years later, and the store moved to that new part.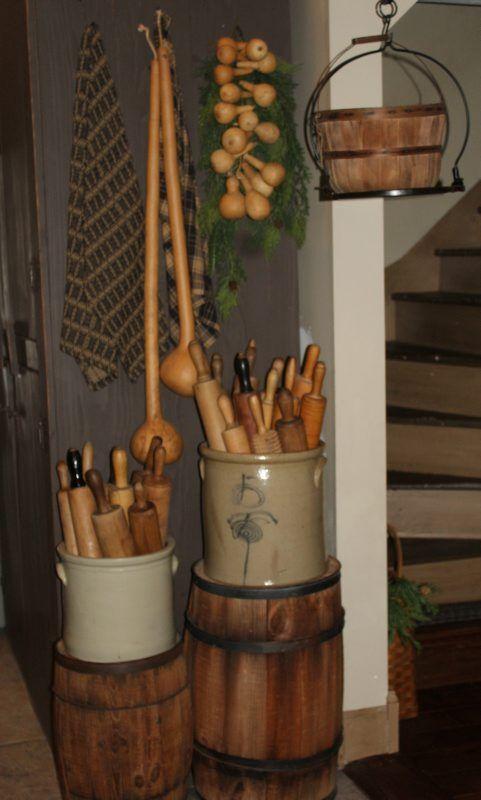 "We added another space because we needed space for a schoolroom," said Holly, who home-schools her two oldest children.
Their current dining area is the former store. At the heart of the room is the dining room table, which was built by Rick.
"This was our first project," Holly said, of the couple's tag-teaming in furniture making, "I was too thrifty to (buy) one."
Holly draws the design and Rick uses his woodworking skills to make it a reality.
"She can take a picture and recreate it with pencil. It's amazing to sit and watch," Rick said.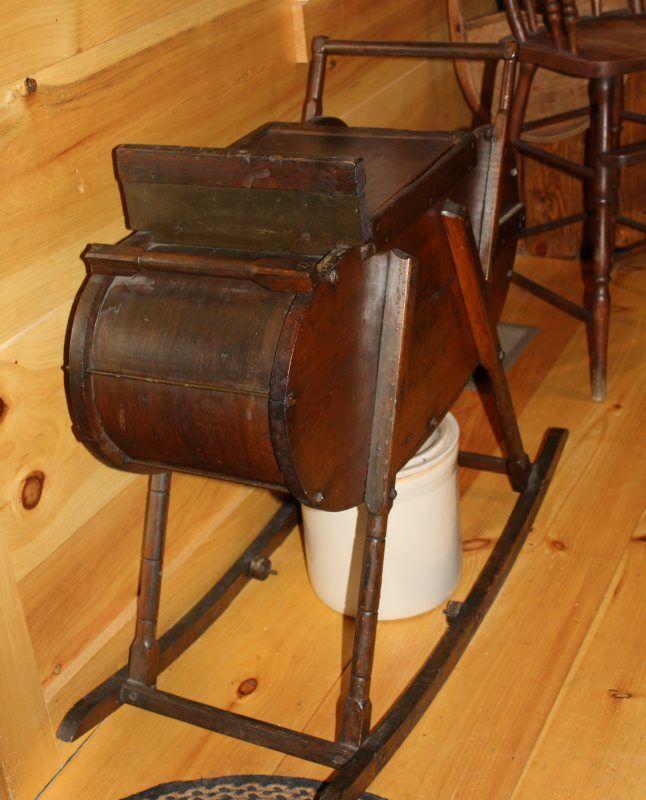 Rick and Holly have mastered creating other antique-looking furniture pieces, too.
To the left of the dining room table is an extra-large pie safe the couple crafted.
"I wanted a TV cabinet originally," Holly said, as Rick pointed out a smaller, original pie safe on the other side of the room.
The design of the cabinet used for pies 100 years ago was ideal for storage for their children's games and other items.
"Normally a pie safe is smaller and costly," Holly said.
"Actually I cut the lumber for that and she put it together," Rick said of the larger pie safe.
Across the room is a living space with a couch and a coffee table design known as a crock bench. This is an item for which Holly gets many requests.
Throughout the home are antiques tucked into spaces, but visible.
Holly has a love for various butter churns. A variety of sizes and styles of the churns are part of their home décor. Some rare types, such as a square churn and a rocker churn, are conversation starters.
"A woman had to have designed that one," Holly said about one churn that has a space to place a baby and while the butter was churned, the baby is rocked.
Holly gets many of her butter churns from a dealer in Carlisle. "Every year I get a butter churn for my birthday."
When they visit dealers, Rick said his wife struggles with what pieces will stay in the home and what will be sold in the store.
"It's when you're not really looking for a specific piece ... then you find something you absolutely love," Holly said.
Another collectible favorite in the Weirick home is the rolling pin. Many are hanging together in the kitchen entry way. Holly enjoys finding the odd pins. One with detailed ridges was meant for rolling barley, Rick said.
The kitchen itself was the most recent project for the couple as they turned the modern food prep area into a primitive space to follow the flow of the rest of the home.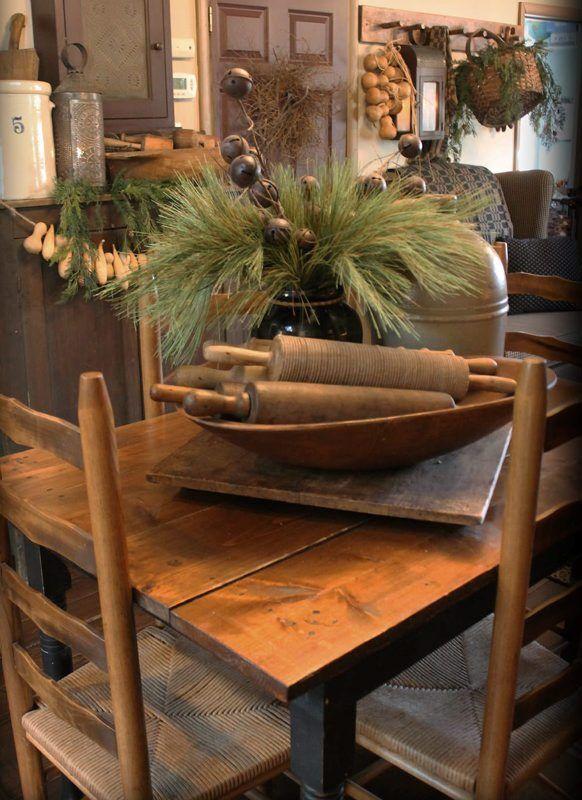 Photos on the business' Instagram page caught the eye of photographer Anne Gridley of Gridley Graves Photography in Easton earlier this year. Gridley contacted Holly and asked to view the home for a potential photospread in Country Sampler magazine.
The photo crew arrived in February, taking 600 photos during their 12-hour visit. After the photo story was made public in November, Holly noticed an increase in online sales for her business. The year had already given the business a boost in online sales due to the COVID-19 pandemic, she said. Because people were required to stay home to slow the spread of COVID-19 infections, they turned to online shopping instead of going out to stores.
The Weiricks said it was an honor to have their home featured in the publication, but they humbly admit that "home" is how they view their rustic abode.
"Our house is lived-in," Holly said, adding that most days the primitive decor is covered in toys and schoolwork.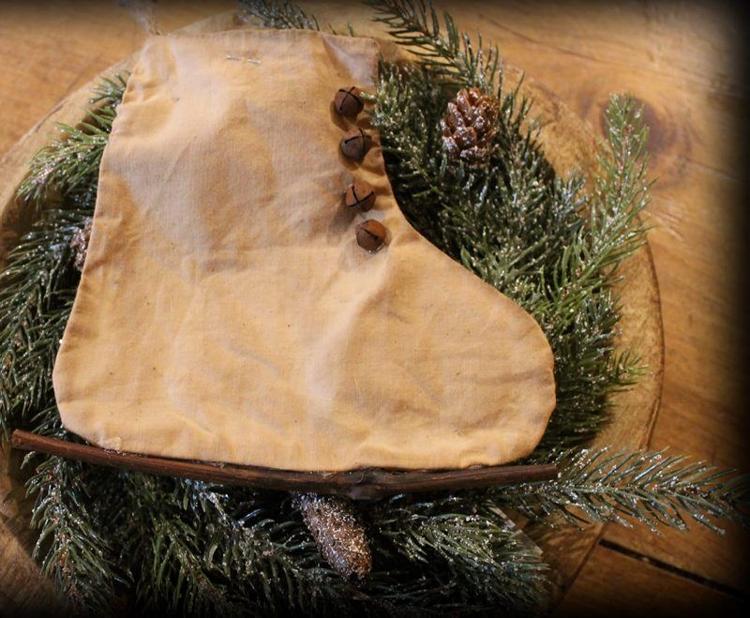 "I don't want to be that mom that says, 'Don't bump into that. Don't touch that,'" Holly said.
It's a space where their family can grow and others are welcome.
"I want people to be comfortable and know they can put their feet up on the coffee table," she said, "and they do."
More information about Weirick's Primitives & Antiques can be found on Facebook and Instagram.