2020 has not been a good year for farmers in the farm wedding industry.
"My 2020 wedding binder looks like a bomb hit it, there's so many cross-outs and rewrites," said one exhausted Southern Maryland venue owner. "And, my desk and the wall behind it are filled with so many yellow sticky notes, it looks like I've wallpapered with them."
When the popularity of rustic weddings began trending about a decade ago, farms across the nation began to look at hosting weddings as a way to bring in extra income.
Some families who entered the on-farm wedding industry do it part-time. Some have made it their full-time agritourism business. But, regardless of how many weddings these farms host in a year, all of the venues were affected this wedding season by the coronavirus pandemic that began this spring.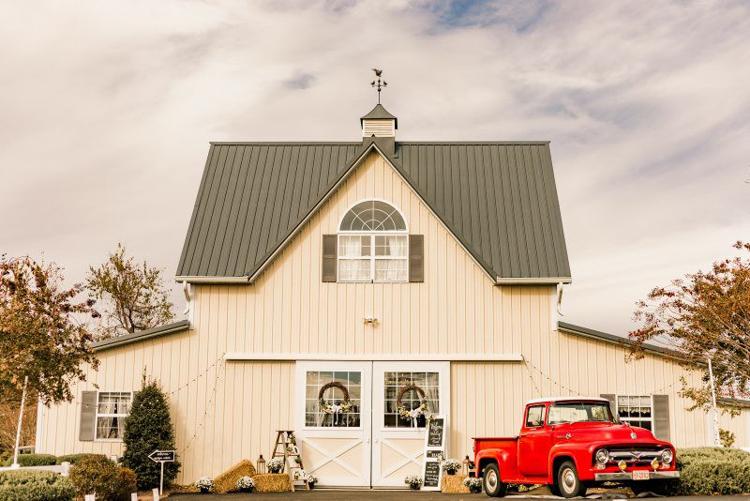 To help stop the spread of the highly infectious COVID-19, countries around the world and states across the nation have announced stay-at-home orders and social-distancing criteria as well as prohibitions on large gatherings of people, from concerts to sporting events to the typical wedding. And, many businesses have been closed temporarily until the pandemic is lessened.
For those running wedding barns in the Mid-Atlantic region, their main wedding season is from April to November. So, just as COVID-19 slammed into the United States this spring, the farm phones started ringing off the hook with worried brides.
As any wedding farm venue owner could tell you —when you're working in this business, it's a coordinated team effort between the bride, the farm owner, and all the other participating vendors to make it work: caterers, florists, officiants, bathroom trailer rentals, etc.
The relationships that farm wedding venues have with other local vendors are important, as they are likely to spend much time with each other, season after season.
When COVID-19 hit, farm owners were quickly overwhelmed with the sheer logistics of trying to reschedule weddings, or in some cases, hold multiple backup dates for their brides. This, of course, entailed trying to coordinate with the other vendors — and their multiple wedding couples and bookings as well.
Brides and grooms have been varied in their responses to the closures and restrictions. Some have moved their weddings forward six months, 12 months, even 18 months. Others have downsized to "mini weddings" that can be held, if allowed by county and state COVID-19 rules, at the venue, but with fewer people, and much less pomp and circumstance. Some brides have moved weddings into their own backyards, again following local ordinances as to what is allowed, and some have put their nuptials on hold altogether for the moment.
Some farms have tried to maneuver within the restrictions to capture the new mini-wedding market.
Landis Valley Village and Farm Museum in Lancaster, Pennsylvania, pivoted their business model.
"Thinking about getting married?" the museum's website reads. "Concerned about the health of your guests and your budget, but you want a beautiful and meaningful ceremony and reception? The newest trend in weddings are the 'Mini-mony' and 'Micro-wedding,' ceremonies and weddings with small guest counts to accommodate social distancing and are easy on the bank account." The site's statement continues: "A Mini-mony is a small ceremony for 10-25 people with a short, low-key gathering afterward to toast the new couple. A Micro-wedding is a ceremony and short reception with 25-75 people. It may include a light buffet meal or cocktail reception."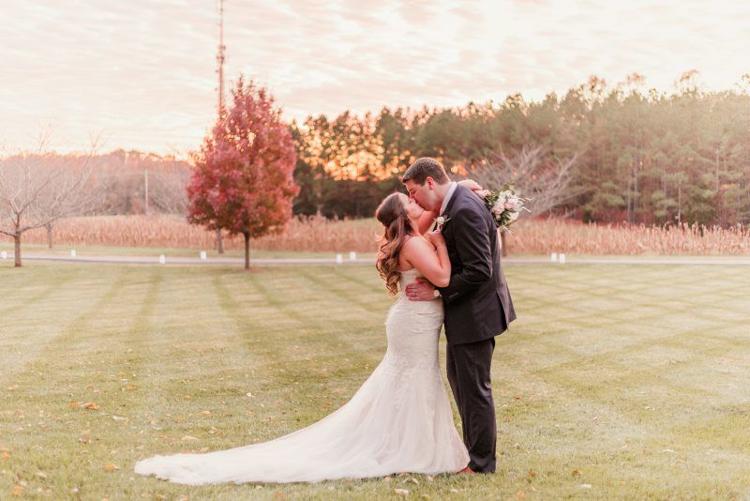 Landis Valley Village and Farm Museum also offers "Sequel Weddings" and "Shift Weddings"—new terms coined by COVID-19 times.
Their website says that "a Sequel Wedding is when you invite family and close friends only to a ceremony now, and have the big reception at a later date when it is safe to have a larger gathering. The Shift Wedding is having the reception in two shifts. For example, invite family and older relatives and friends with small children to the ceremony and a sit-down dinner, from 5-7:30 p.m., then send the first group home. While the Wedding Party is having cocktails in a special area, the staff will clean and sanitize the space from 7:30-8 p.m. and the next group arrives from 8-11 p.m. for a special entrance as a married couple, food, fun and dancing the night away. At Landis Valley, we have adapted our packages to accommodate all of these new options."
Amanda Lozano of Flora Corner Farm in St. Mary's County, Maryland, said, "Pre-COVID-19, we hosted 20 weddings a year and small gatherings for celebratory showers. Our grounds were bursting at the seams with love and laughter, and our weekdays were spent preparing the grounds for weekend celebrations during the wedding season."
She added that "due to COVID-19, our weddings have come to a screeching halt. The entire industry feels like we've had the pause button and we're waiting for someone to hit play."
As of the end of June, the state of Maryland is starting to open back up for weddings. Flora Corner Farm is planning to proceed with caution and follow the state and the Centers for Disease Control and Prevention guidelines.
"We've been working hard to accommodate our couples the best we can under the circumstances. Even with the state of things, we want them all to make wonderful memories on their special day," Lozano said.
Kim Kuipers, of Kuipers Family Farm in Maple Park, Illinois, said that before COVID-19 they were in their sixth year of doing weddings, and would average around 35 per year, with bookings more than a year in advance.
"We have had to reschedule all of our weddings from April through June to new dates. Most have chosen dates in 2021 and we have agreed to honor the pricing they booked with. We have had two weddings completely cancel; one agreed to the $6,000 non-refundable fee and the other got legal involved and we settled on $1,500 non-refundable," Kuiper said.
"My own son's wedding was scheduled for April 25 and they ended up doing a small private ceremony here, and hopefully, will have a full reception later this winter or spring of 2021," she said with a sigh.
Kuiper's Family Farm did host three mini-weddings, with ceremonies only for some of their couples that wanted to get legally married, but were willing to reschedule their reception celebration for a later time.
"We discussed advertising mini-weddings, but after we crunched the numbers decided that the profit was too low to make them worthwhile. Especially since most couples had forfeited or would forfeit a sizable amount of non-refundable money if they walked away from their booked venue and therefore (were) unwilling to spend much for a mini-wedding," Kuiper said.
Of course, there's the business side of things, but then there's the personal and emotional connection to weddings, too. Many venue owners work closely with their brides over the course of the year, and get to know them as more than just an average farm customer.
"It was an exhausting couple (of) months since these weren't just contracted customers for your run-of-the-mill service," Kuiper said. "These were emotional brides, and couples that you have to tell they can't have the wedding they've been dreaming about and worked endlessly to arrange. Our hands were tied on what we could offer them. Scaling down your wedding guest list from 200 to just 10 wasn't really an option for any of them, understandably. Dealing with that, along with the worries of an unknown fall season, has made for a year I will be glad to see be over."