BROWNSVILLE, Pa. — It takes a community that cares, to care for its people.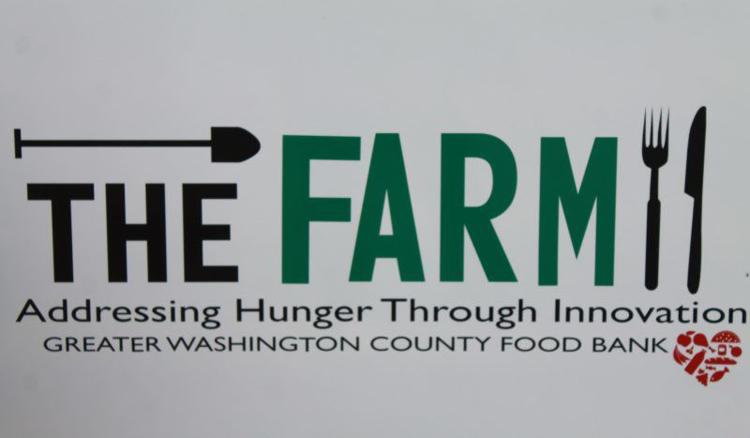 That is the belief being put into action at the Greater Washington County Food Bank farm, which hosted its open house in May. Located on a 22-acre farm that was no longer in production, The Farm, as the site is called, was acquired in 2015 when the GWCFB relocated from the town of Eighty Four to its current location in Brownsville, in western Pennsylvania. According to its website, The Farm seeks to return the land to production, and in doing so, to reduce hunger while addressing its root causes through education, empowerment and employment opportunities.
"The original idea of The Farm was initiated by members of our ag advisory team and its supporters," said Morgan Livingston, The Farm's agricultural innovation manager. Livingston said that the project has been widely supported by the community since its inception.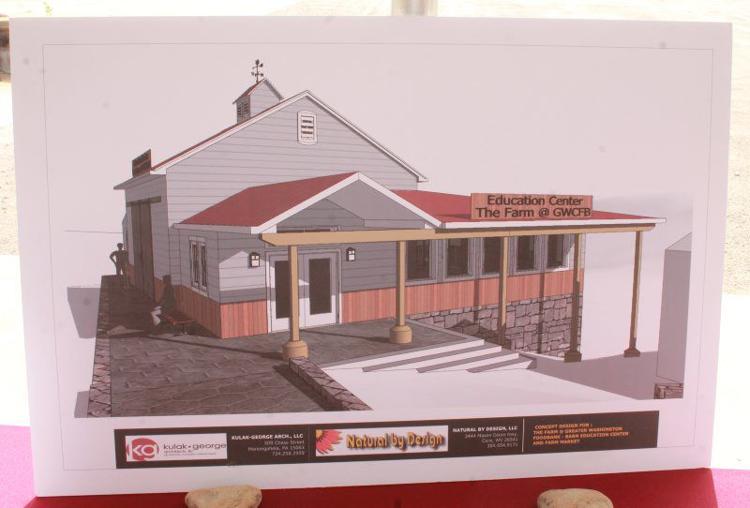 The Farm now boasts a 95-tree orchard —including apple, peach, pear and plum trees — and 15 raised garden beds, which produced 460 pounds of produce last growing season alone, Livingston said.
"The tree seedlings were donated to us from the Fruit Tree Planting Foundation, based out of Pittsburgh," Livingston said, "and the project was started by food bank staff and supported by volunteers. We expect it to be a couple more years before the trees produce. The raised beds were also built by volunteers, from recycled pallets that we had access to from our food shipments as a food bank. These beds created an accessible way to quickly start producing fresh food."
The open house centered on newly built hydroponics trailers that The Farm intends to use to produce year-round lettuce and leafy greens.
"The hydroponics project was funded through the Neighborhood Assistance Tax Credit Program, which is provided through the Pennsylvania Department of Community and Economic Development," Livingston said. "The NAP program provides a 55% tax credit to businesses that contribute to a community project with the goal of improving the quality of life for Pennsylvania's residents. In this case, UPMC and Northwest Bank contributed to the hydroponics project through the NAP tax credit program, and PNC and EQT also participated in the project by donating through their corporate foundations."
The hydroponics trailers also benefited from the support of the community, because they were designed and built locally, as opposed to being purchased pre-made.
"This has been a huge undertaking," Livingston said. "And I can say that we have definitely faced some challenges throughout the process. For example, trying to coordinate with the many different volunteer groups and individuals who have had a hand in building the system and working around their various schedules has been tough. But they have generously volunteered their time and skills, and we appreciate it immensely. Many farmers and other institutions currently doing hydroponic production have also advised us and allowed us to learn from their system designs and management.
"As a result of all those factors, the process has taken longer than it would have had we purchased a pre-made system," Livingstone said, "but this has created so many learning opportunities for us and our partners."
"We are continually seeking to strengthen our partnerships with local schools, individuals and businesses to enable us to provide agriculture education to many different age groups from preschoolers all the way to college students," she said.
Livingston, currently the only full-time staff person dedicated to The Farm program, began planting in the first hydroponic container in late spring.
"This container has five rafts," Livingston said, referring to the vessels that will hold the seedling plugs, "and each raft will hold 56 plants."
She said they plan to focus on lettuce and leafy greens in these containers, because they have been found to grow better than some other produce in the artificial light.
"Different varieties mature in different amounts of time, but we hope to harvest six to eight times in a year, provided it is cost-efficient to heat the containers in the winter," Livingston added.
Some of the other containers have stackable rafts, which allow for even greater production (up to 1,000 plants) over a similar time period.
And, greenhouses are in the works that would allow for other vegetables, such as tomatoes and cucumbers, to be grown in natural light during the typical growing season.
"We are working to secure funding to install a large solar ground array system that would help to offset our current and future energy costs," Livingston said, "which would allow us to direct some of those funds towards programming that directly benefits our clients. All of the projects we are working on center on our mission of providing fresh food and agriculture education to the community. "
She said they also hope to be part of strengthening the economic and workforce development in the agriculture sector in southwestern Pennsylvania.
"Specifically, we are working on renovating the bank barn on our property into an agriculture education center that will allow us to expand our educational partnerships," Livingston said. "We have been approved for funding through the Washington County Local Share Account grant to begin structural renovations to that barn, and are applying for other state and federal grants as well."
The food bank's warehouse facility in Brownsville serves as the distribution center to 44 different food pantries in Washington County. The facilities store the produce being raised, even as production increases.
Livingston is also developing internship opportunities in partnership with local colleges and universities, and believes that employment will grow along with production at The Farm.
"There is a very clear mission here," said Pennsylvania Ag Secretary Russell Redding, who attended the open house. "Not to just fill bellies, but to teach people how to feed themselves. The value and pride that comes from farming is invaluable, and I appreciate the opportunities seen here in the intersection of food, education and agriculture."
In the meantime, Livingston's background as a farm kid from York County along with her education in social work combine well in her role here as farm manager at the food bank.
"I wanted to stay involved in agriculture, but chose to pursue my bachelor's and master's degrees in social work in order to have a viable off-farm job option," Livingston said, "so this opportunity has been a great combination. This has truly been amazing for me and I'm grateful to be a part of such a meaningful project."