REEDSVILLE, Pa. — A creamery based in Mifflin County started its business on the heels of the coronavirus pandemic, prospering through a time that has been difficult for dairy farmers.
Reedsville Creamery is owned by Loren Kauffman and produces whole milk for stores in Mifflin, Juniata, Huntingdon, Centre and Snyder counties.
The creamery serves 30 to 40 locations in that region. It began on March 6, 2019, almost exactly a year before the COVID-19 became a household name.
The Kauffmans started processing about 15-20% of their weekday milkings. Every five days or so, that provides about 300 gallons.
The farm operates on 350 acres, milking 110 cows and growing row crops.
The dairy farm had been purchased by Loren's grandfather, John Kauffman, in 1962.
Loren Kauffman said he honestly isn't sure why the family decided to open a creamery.
"That's a good question," he said. "Obviously, the dairy industry is changing and is different, for sure. I have the entrepreneur bone in me. My dad (Tim Kauffman) runs the farm and I take care of this."
Loren Kauffman said there are very few creameries in the region he represents. The closest creamery is Meyer Dairy in Centre County. There are no such opportunities in Juniata, Huntingdon or Snyder counties, according to Kauffman.
He chose to use Facebook as his main marketing tool for customers. And he chose to go right to the wholesale market itself.
"Before I even started, I met with the owners of the stores," he said.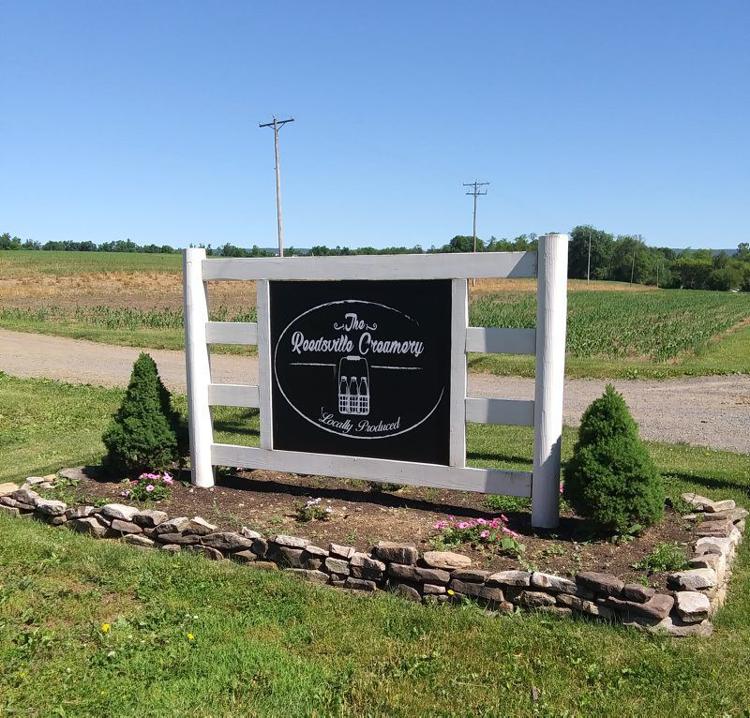 The Reedsville Creamery also decided on another unique marketing tool — using glass bottles that can be refilled, like in years past.
"The older demographic really likes the glass," he said. "And the younger generation doesn't like the use of plastic for environmental reasons."
The pints of chocolate milk, however, are the only items sold in plastic.
When buyers get the glass bottles, they make a $2 deposit for the refillable bottle. It's a one-time payment, he said, and a larger upfront investment.
Another marketing idea has been the flavored whole milk.
Reedsville Creamery is known for its choices of chocolate, chocolate peanut butter, mocha, strawberry, and cookies and cream.
"A big part of why we do so well is the flavors," Loren said.
The chocolate milk is the biggest seller, he said.
Currently all of the milks are whole milk, which is another preference for the market.
"We plan to offer 2% in the future. But we're going to stick to full fats for now. There's a difference between healthy fats and unhealthy fats," he said.
Kauffman listed the other reasons customers seem to prefer whole milk: "It tastes better. People are more health conscious and recognize the body needs milk."
He also said the flavors seems to taste better in whole milk. He estimated he sells 60% flavored milk (chocolate being the most popular) and 40% plain milk.
The creamery also offers a self-serve stand on their property. Since the pandemic, he said, there has been an increase in visitors to the self-serve location.
"More and more people have been coming in. It's amazing the amount of people who come and say they've never been here before," Kauffman said.
He said it's unclear why folks waited until the time of the pandemic to seek out the creamery. He guesses perhaps many have been avoiding grocery stores.
He said he feels people are gravitating toward local businesses during this time.
"We're just down the road for a lot of folks. There's a sense of security when you buy from a local source," Kauffman said.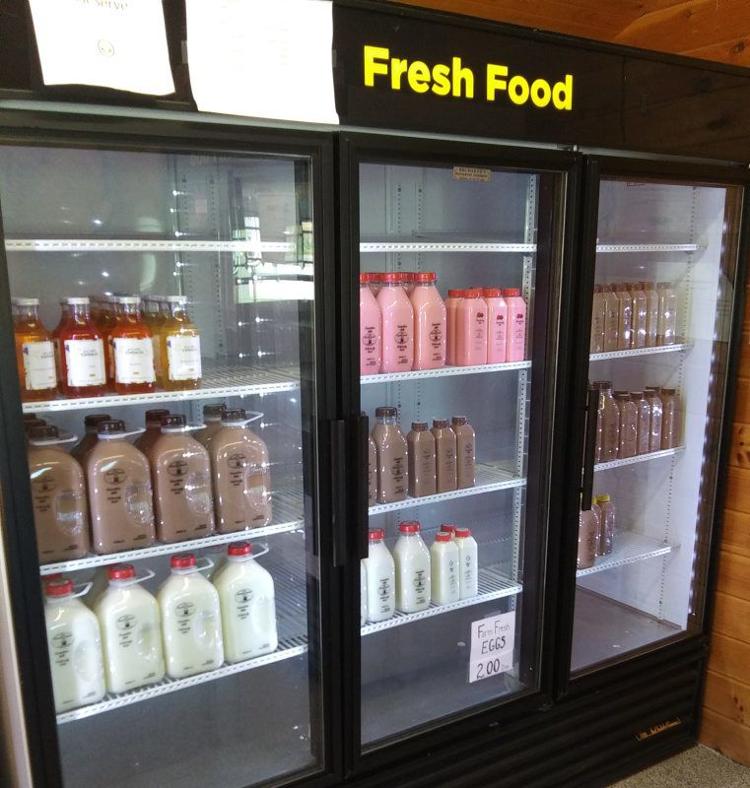 As a result of the pandemic, the creamery has seen a 15% increase in business. If this continues expansion will be necessary, he said.
"In the future we are really going to need a bigger location. I didn't expect it to do this," he said of the increase.
The creamery also offers ice cream, though it is from a mix and not their own milk at this time, he said.
"We do use our own recipes, though," he said, which seems to go over well with customers.
The first step in expanding the creamery will be producing cheese and possibly curds.
Kauffman said he is still learning through this endeavor. Early on, he said, business was slow and he said he believes it was due to his lack of business knowledge.
"Each step is not that difficult. It's just the overall running of the business that was complex. It certainly wasn't slow, because the people didn't want it," he said.
Currently, there are five employees at Reedsville Creamery. Three part-time workers and two full-time workers (including Kauffman) make up the staff.
Reedsville Creamery is on Facebook and online at www.thereedsvillecreamery.com.