Jodi Gauker of Gauker Farms had already decided to drop to one retail farmers market in January 2020, and it may have been the farm's saving grace.
With her full-time job as the executive director of Lundale Farm, and Lee, her husband, working full time at Levans Machine and Truck Equipment while farming corn and soy, and raising steer for their beef business, as well as a daughter poised to start kindergarten (and all the potential extracurriculars that come with school), they had already had their hands more than full for years. Dropping to one market while maintaining on-farm beef sales and wholesale beef accounts was the right move, they thought, to try to create some manageable time for the rest of their lives outside of the market.
Then, the COVID-19 outbreak happened in March 2020. Everything changed, and that family space got swallowed up immediately.
"We had strong markets in January and February," Gauker said of the start of 2020.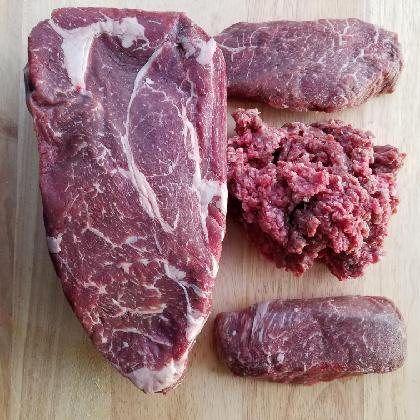 The ninth- and now 10th-generation Gauker farm in Berks County, Pennsylvania, had transitioned from a dairy farm to a beef operation years ago. The Saturday Downingtown farmers market had proved to be the best market option for them after years of success and a smattering of seasons at other markets.
Farms exclusively selling retail beef can be rare on the farmers market scene, so their appearance was asked for at new and continuing markets across the region over the years.
But, even at such a flagship market, things felt strange during the second weekend of March.
Typically in the winter, the market drops in frequency and hours, opening on the second and fourth Saturdays. But on March 14, there was an influx of new faces walking through the farmers market — shoppers concerned that big grocery stores were running out of their usual meat supplies due to the COVID-19 pandemic slowing everything down and panic-buying.
"We're not going to sell out of beef," Gauker continued to reassure these new, nervous patrons who were arriving after seeing empty meat shelves at their regular shopping locations.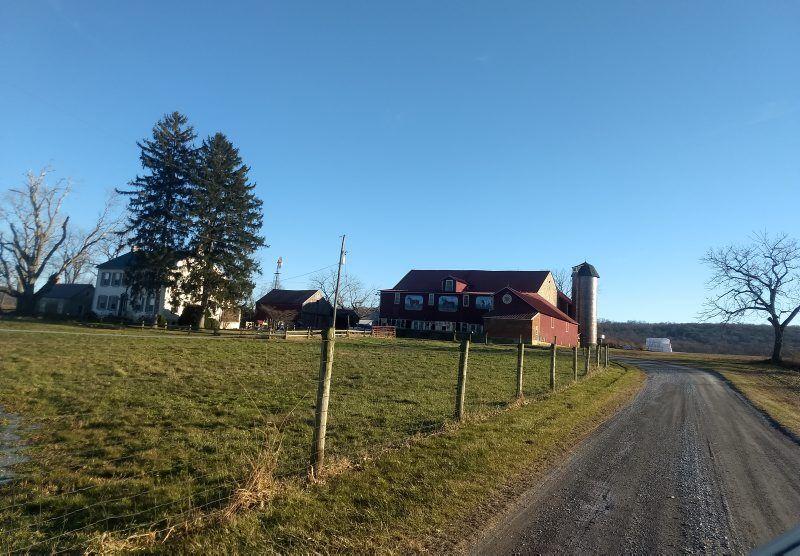 And then came the pandemic lockdown to slow the spread of infections — stay-at-home orders, face masks, and a massive spike in farmers market customers. People were asked to stay at least 6 feet apart and not gather in large groups.
Downingtown decided immediately to switch to a two-hour market that would be all online pre-sales. In a week, Gauker had polled her fellow farmers about their online sales strategies and set up a Weebly site for preorder sales through Square.
While many farmers use these platforms for similar sales, the nuances of beef, and the Gauker Farms sales outlets, proved a challenge. They found there was no specific online sales platform that took into account items based on individual weights, which is how many beef cuts are sold. Instead, the farmer has to decide to either list each cut individually on the site or list ranges of sizes as an item.
Additionally, it was challenging and costly to try to list inventory for multiple sales locations (such as a farmers market and an on-farm store). People began to appear at all days and times at the on-farm store looking for beef, and Gauker ended up spending an exorbitant amount of time rectifying the website inventory with the farm's in-person sales and web orders that were happening across multiple locations.
New customers were appearing out of nowhere, calling from grocery store parking lots looking for beef, sometimes even showing up while Gauker was out on deliveries to try to help themselves in the freezer.
Needless to say, stress levels were high.
It was impossible to try to fit in any extra steer on Gauker's usual butcher calendar. She began, for the first time, to offer quarters, halves and whole steer to folks who were now interested in bulk beef.
"That's not my business model," Gauker said, and for good reason. Often, customers don't understand the volume of meat they are signing on for, and end up with parts they don't anticipate and don't know how to cook. A customer has to like a lot of ground beef and be open to trying new recipes to buy a quarter or half of a beef.
Gauker, to ease this transition, sent out a sheet of sample cuts to each customer ordering this way, and then specifically talked each one of them through a cut sheet of their own.
Knowing the need for consumer education, Gauker's website is stocked with recipes for every available cut sold. It's impossible to take every variable into account — the size of a flat iron across different butchers, for instance, can vary greatly, but Gauker tried her best to accommodate every question thrown at her.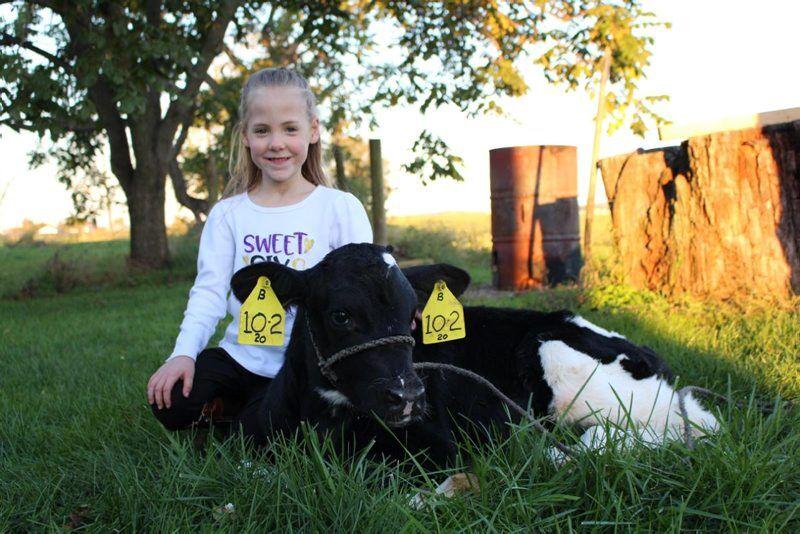 It was also during March and April that she became, briefly, she said, the "beef fairy." She put out a call on the internet to anyone who was homebound, out of work, or just direly in need of meat, and delivered free beef packages to 32 families across Berks County.
By the last week in June, Gauker was operating in an open, though modified, farmers market again, while still taking preorders through the farm store's website and email. She offered a once-a-month beef pickup at one of her old farmers markets, and picked back up with some of her wholesale business.
Gauker's customer count doubled. In the summer, the count dropped off a bit, but those patrons that remained were buying at high volumes regularly. During the course of 2020, with the initial sales spikes and a generally strong market season, sales have increased 33% overall, she said.
The ripples into the 2021 season are apparent. She often sells lamb for a neighboring farm, but they can't get one onto a butcher's calendar for retail cuts. Other farmers she knows who had not planned their 2021 butchering schedule are locked out of butchering dates.
Gauker, who sent in her 2021 numbers to her butcher in March of 2020, increased to one additional steer butchered each month, starting this January, to keep up with demand.
If they catch up on that end, Gauker would like to investigate having different beef sticks and jerky made, because consumers said they are interested in these kinds of protein snacks.
Gauker has adapted well despite the chaos, with smart planning and deep consideration for her customers.
"I try to take care of my regulars," she said.
And, is there any respite on the horizon of 2021?
"We love inviting people to the farm and having them see the cows," Gauker said, "but it also further blurs the line between home and work. I just need to set and keep boundaries."
This year, there's a new steer barn in the works, as well as a new shed for the beef freezers, so customers don't have to come right up to the house porch.
"We do truly appreciate the support," Gauker said. "We're just trying to figure out how to make it work best for our family and our customers."
And when their daughter returns to school, they'll figure out how to make that schedule work, too. The Gauker family is adapting as the changes come.