Searching for that usable and affordable Christmas gift can be hard, but finding a gift that is also sustainable is vital for some, too. Purchasing a gift that can get laundry done quicker and is kind to the planet could be great for either the new homeowner or a mom looking to cut using chemicals in her home. In the past five years, Laura Dixon has been making wool dryer balls from her flock of 25 Texel and Cotswold sheep. Dixon and her husband own and operate the Taj Mahal farm in Huntington County, Pennsylvania.
The Cotswold breed comes from Gloucester County in England. Their coarse and curly wool is used in outerwear clothing. The short-eared Texel, from the island of Texel on the Netherlands coast, have a medium fiber that is crimpy, which felts really well. However, together both wools make great wool dryer balls. Wool dryer balls help keep clothes soft, reduce drying time, and are static and wrinkle free. The perfect set for any dryer is having three balls, small, medium and large, Dixon said.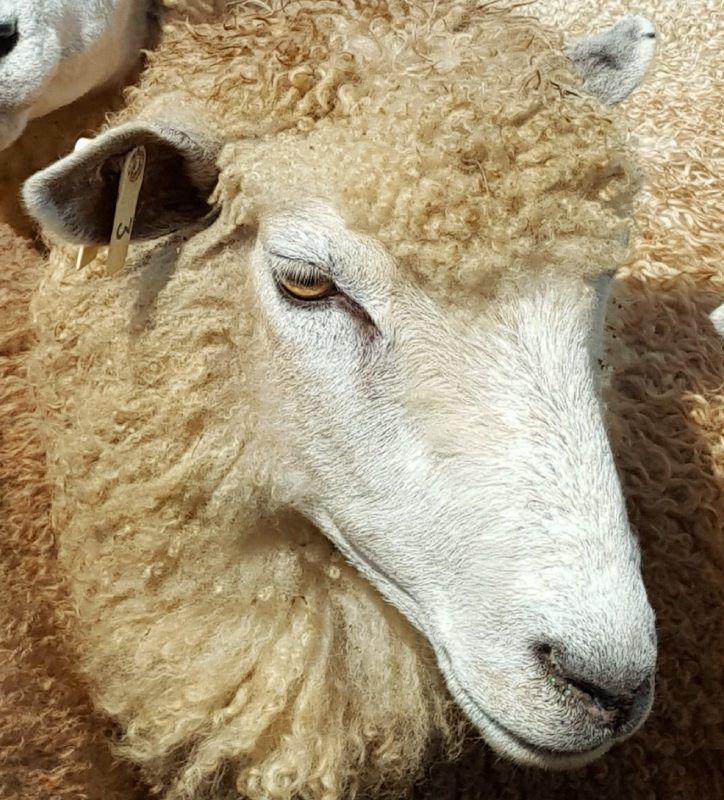 Dixon makes the balls with a six-step process, starting with a solid ball of wool yarn. She wraps washed and carded also known as roving, around the yarn. "Make it one-third larger than what you want to end up with," Dixon said. After wrapping the roving, Dixon needle felts the roving to the ball. This helps make the roving stick. When she is ready to use her newly made dryer balls, Dixon puts the balls in pantyhose, tying the hose off after each ball is placed in the pantyhose. Dixon advises that in using the wool dryer balls for first time, that they should be washed with a heavy material like jeans. "That's when they really felt," she said. After they have washed, the balls can be used in the dryer with the other clothes.
Dixon will sometimes add two drops of essential oils to one of the three balls to give her clothes a little bit of a lavender or freshly washed smell. The smell usually last three-four loads, Dixon said. How long does the wool work in the dryer? Dixon said she hasn't had to replace hers in over a year.
To purchase wool dryer balls from Taj Mahal Farm, call 814-447-3646 or message Dixon on the farm's Facebook page.