Every morning before she heads off for school, 13-year-old Maddie Boop wakes up at 4 a.m. and ventures into the darkness with her father, Garrett to go hunting and trapping.
It doesn't matter if it's bitter cold and snowing, or raining, Maddie maintains the early morning routine through the fall and winter, diligently checking the traps that she and her father set.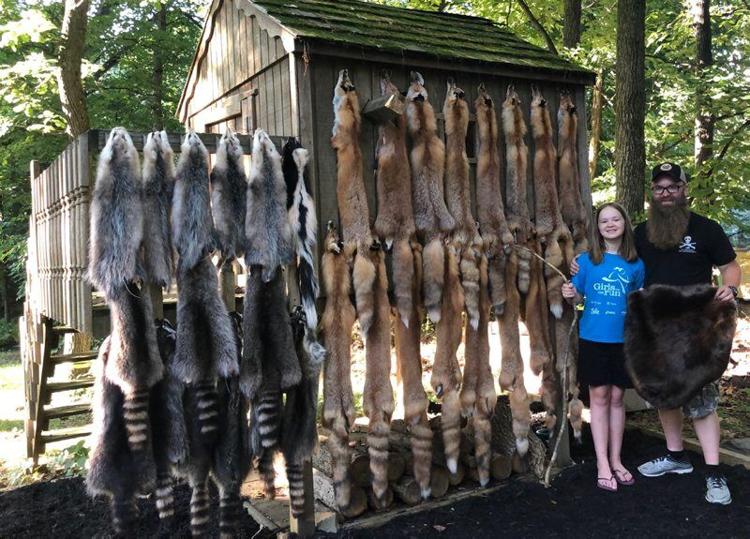 A student in the Central York School District, Maddie has a passion for anything outdoors, covering everything from trapping, hunting and catching snapping turtles in the summer.
Since the age of 9, Maddie has nurtured her love for the outdoors with her father's guidance. The activities — and early start to the day — aren't typical for most kids her age, but for Maddie it's a passion.
"Most of my friends at school don't really do hunting or trapping, and they're kind of confused about why I do it," she said. "But you get to be outside and see so many things, encounter so many different animals."
And, it makes a lot of memories.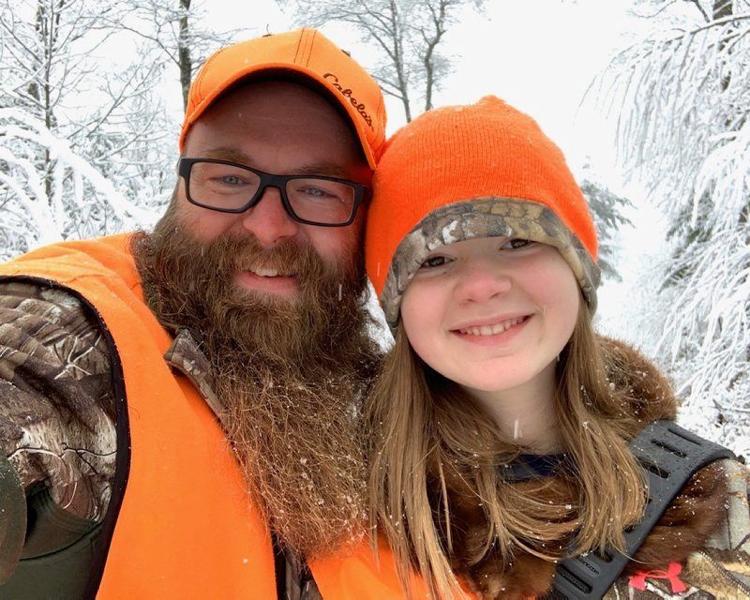 Maddie's trapline consists of sets for raccoon, fox, coyote, beaver and mink, and spans across the farmland surrounding her York County, Pennsylvania, home. In the predawn darkness, Maddie and her father walk 2 miles every morning to check the traps, and every day represents a new adventure.
Such as the time she trapped her first coyote last year.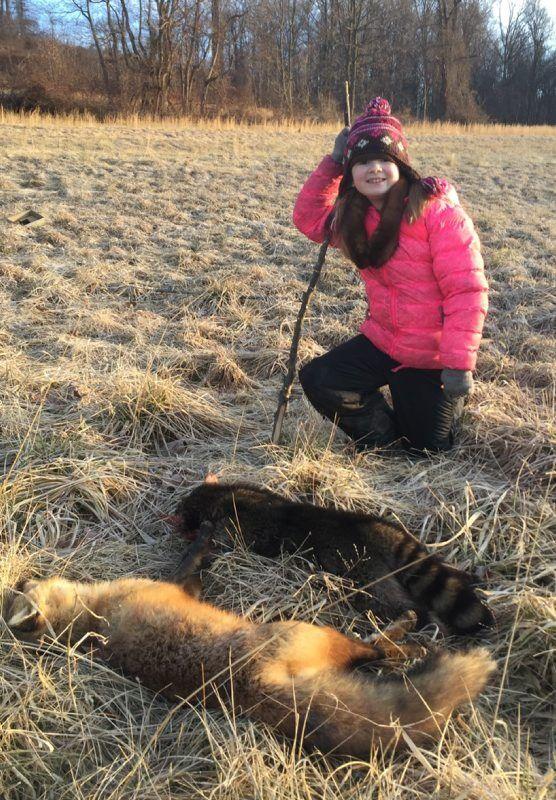 "It was really dark and we were walking to the top of a field to check a trap, and my dad saw the eyes," Maddie said. "We set the trap on a little tractor path near a fencerow and baited it with frozen squirrel. It was exciting to find a coyote there and see it work."
Maddie's favorite furbearer to trap is raccoon, but she's also had success trapping aquatic species, including a massive beaver that weighed more than 50 pounds.
While Maddie has become skilled on the trapline, she's also proficient when it comes to deer hunting.
She shot her first buck during last archery season with a crossbow, and like the experiences on the trapline, this particular hunt ended up being quite an adventure as well.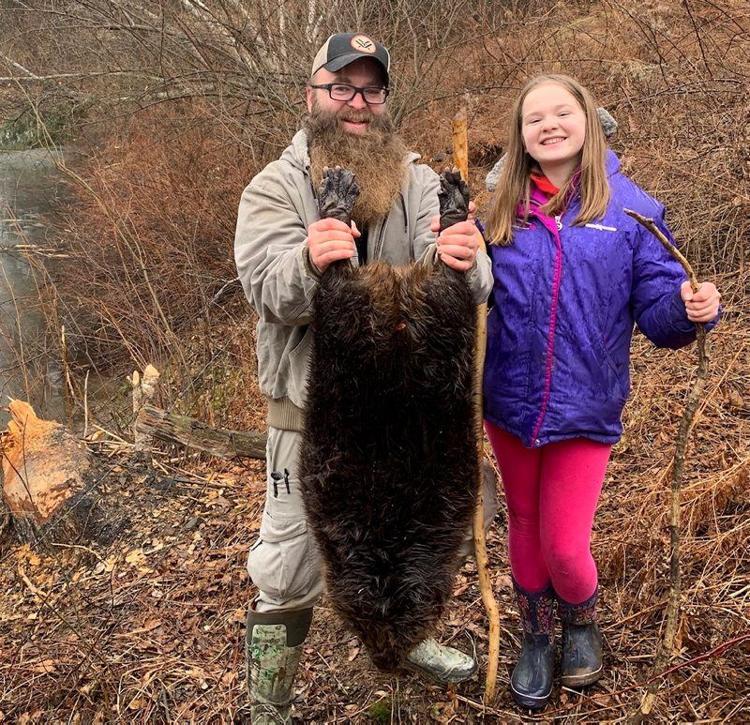 Seated in a tree stand with her father overlooking the edge of a field, Garrett called the buck in with a grunt call. The deer stopped in a clearing, standing broadside just 25 yards away, and Maddie made a perfect shot.
"He ran about 50 yards and my dad heard him fall down. But within 15 minutes we heard barking and howling, and there was a coyote on him," she said. "We were up in the tree still in our safety harnesses yelling at the coyote to get away."
Other family members arrived on the scene to chase off the coyote, and Maddie field-dressed the deer herself and helped her father process the meat.
"We spend a lot of time together doing this, and that's what I like best," Garrett said. "Whether you're checking traps in the quiet, dark morning or in the woods hunting, you see all kinds of animals and we experience it all together."
And it's worth it, even if it means waking at 4 a.m. before school — something Maddie admitted was an adjustment.
"But once you're out there, it's a different world. I've had a barred owl fly right past me, heard turkeys calling from the roost. Those things are fun to see," she said. "But the best part of it is we have tons of stories from doing this."
A String of Successes Hunting
Another outdoorswomen, Karen Martin of Shavertown, Luzerne County, Pennsylvania, was working hard, trying to keep her hunting streak intact. For each of the last five archery seasons, Martin, 45, harvested a buck.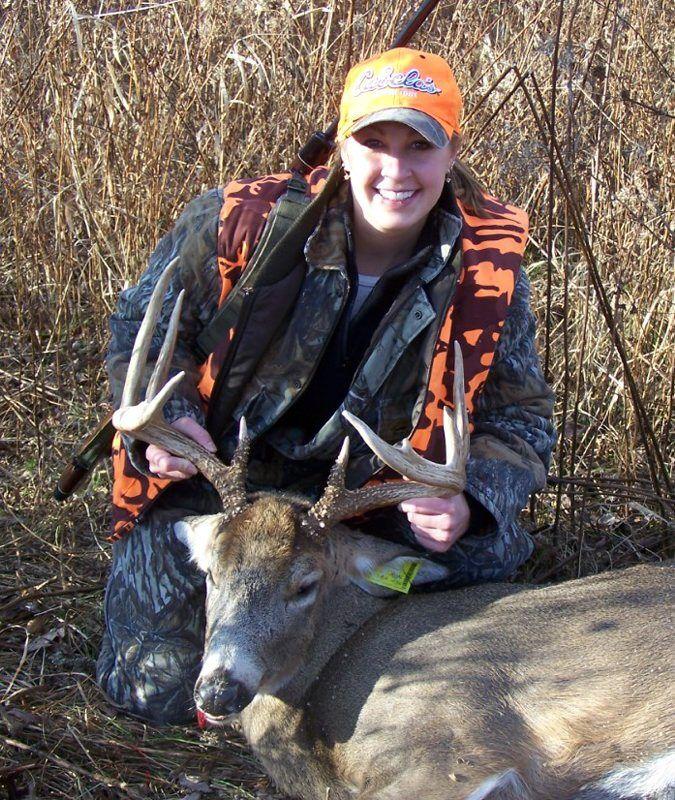 While she was still trying to fill her tag this season, as of the end of October, there's a good chance that Martin's skill and experience in the outdoors will lead to success.
Martin grew up in a family of hunters, and she took an interest in hunting and fishing at an early age. She is part of a somewhat large contingency of women who hunt or trap in Pennsylvania. According to the Pennsylvania Game Commission, 90,171 women bought hunting licenses in the state last year, about 10.5% of the overall number of hunters. That percentage has remained constant over the last five years.
Martin is proud to be one of them, and she views her days in the woods as a way to carry on her family tradition, even though the approach has changed.
When Martin began deer hunting at the age of 12, she used a rifle. She stuck with the firearm for years until the Pennsylvania Game Commission legalized the use of crossbows in 2009.
"My father was always an archer, and when crossbows became an option, I felt it was time," Martin said. "I can't take the cold during rifle season anymore, and that was one of my biggest reasons for taking up archery in the fall."
But there's an even bigger reason why Martin is so passionate about hunting: she cares about where her food comes from.
Martin is a firm believer in the "wilderness-to-table" concept, and the taste and health benefits of fresh venison are unmatched, she said.
She uses the lean meat in most of her meals, and processes the venison herself.
"I can it, grind it, freeze it ... I use it all from every deer I get," Martin said. "It's a blessing to be able to take a deer, and I'm very particular about how it's processed and utilized."
But Martin takes it a step further and even makes her own European mount for every buck she harvests.
With Martin, every successful hunt begins and ends with her hands-on approach, every step of the way.
Still, it all hinges on a lot of skill and a bit of luck in the woods.
"You have to pay attention to deer movement, the weather and everything. I stay connected to nature when I'm out there, and it's worked for me," she said. "You just need to get out there because you never know what's going to unfold during the day."
Martin hasn't missed a hunting season in 33 years and it's a streak she plans on continuing for a long time. But the seasons aren't necessarily defined by being successful in the harvest.
For Martin, there are other elements of hunting that make for a successful day.
"It's just beautiful to be out there in the early morning. You hear the owls, listen to the birds chirping and see things waking up. It's stunning," she said.
"I can't imagine a year without hunting."