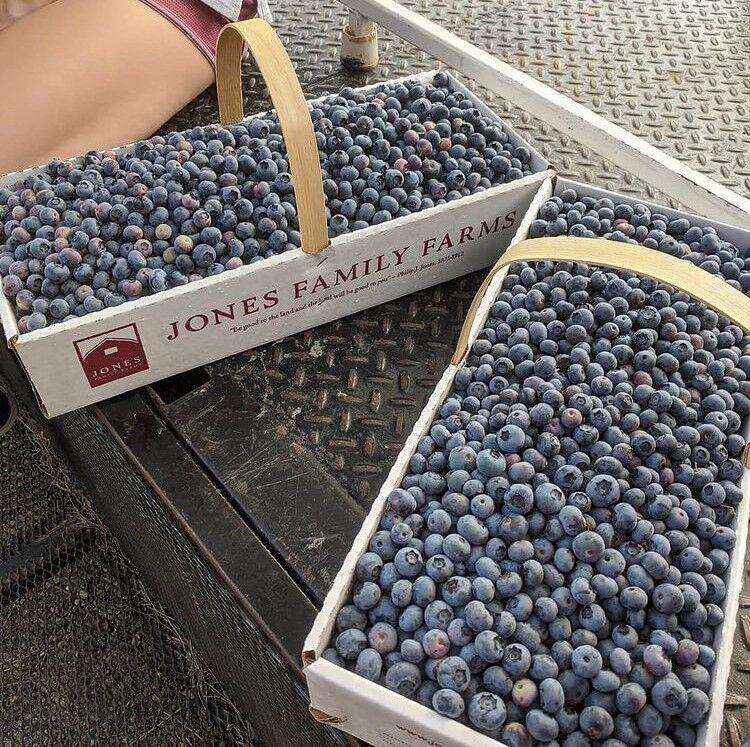 Eighty miles from Times Square, New York, Jones Family Farms is keeping Connecticut's rich agricultural heritage alive with a diverse operation specializing in harvest-your-own strawberries, blueberries, pumpkins and Christmas trees.
In addition, it also has a well-established paid internship and apprentice program that's seen many young people go on to start farms of their own or enjoy related careers such as agriscience teachers.
Students from nearby colleges learn everything needed to run a true hospitality farm, from menial weeding tasks to educating visitors about the importance of locally grown food stuffs.
"For interns, we ask for a 14-week commitment, there's no vacation," Christiana Jones said. "What we commit back to them is a lot of training, a week to a week-and-a-half before they see a guest, see a strawberry or do any hands-on work. It's about sustainable growing practices, communication skills, all types of wonderful things needed for any job."
Apprenticeships last eight months. Both programs give students a solid understanding about the lifestyle of farming and its demanding schedule. "Perhaps they discover that they don't want to run and live on a farm themselves, but they take that love of farming," Jones said.
She and her husband, Jamie, are the farm's sixth-generation co-owners along with his parents, Jean and Terry Jones.
Christiana and Jamie have three children, ages 10 to 16, who learned a great deal about operations during the past year while spending more time at home during the coronavirus pandemic. "They stepped up and were helping out in a lot of different ways," she said. "They each have different interests, in varying degrees, about what they would like to do here when they grow up."
The farm is strategically located only 10 miles west of New Haven in southcentral Connecticut's Fairfield County. This makes it easily accessible to some of the region's largest population centers from Hartford, the state capital, to metropolitan New York.
But it also means the area is faced with considerable development pressure.
"We're fortunate to be here over 150 years," Christiana Jones said. "We've sold the development rights to most major parts of the farm, which fulfilled our mission of securing and caring for the land for the next generation. Also, it certainly relieves some of the tax pressure we'd feel here if we hadn't sold the development rights."
Money received from this initiative has been put back into the farm for new buildings and similar capital upgrades.
In 1999, Jamie Jones came home from Cornell University, whose Finger Lakes Region has some of the country's best wineries, and decided to plant a vineyard at Jones Family Farms. Five years later, the farm sold its first bottles under a tent during strawberry season.
Now there's a winery and guests enjoy 20 different labels, including a highly popular strawberry wine, at a tasting room housed inside the historic dairy barn or outside on a spacious courtyard with pastoral views of the surrounding landscape.
Philip James Jones (1821-1912), the farm's founder, once said, "Be good to the land and the land will be good to you."
Each succeeding generation has upheld that commitment in its own way.
"We had cows here until 1966," Christiana Jones said. "In 1947, my husband's grandfather, also named Philip, sold his first Christmas tree here. He was into forestry and was reforesting parts of the farm. Neighbors approached him about cutting a tree and being the entrepreneurial farmer that he was, he said, 'Of course!'"
"He started this business while he still had the dairy," she said. "He was a founding member of both the state and national Christmas tree growers associations. We were one of the first cut-your-own Christmas tree businesses in Connecticut."
A farm that hosted visitors was an unusual concept in the 1940s and 50s, but Jamie's father, Terry, grew up in that atmosphere as he was born in 1947, the same year the first trees were sold.
"He went to college and wasn't interested in dairy, but he loved plant science," Christiana Jones said. "So he came home from college and started planting berries."
Jones Family Farm now has 200 acres of Christmas trees under production, 25 acres of pumpkins and squashes, 15 acres each of strawberries and blueberries, and a 10-acre vineyard.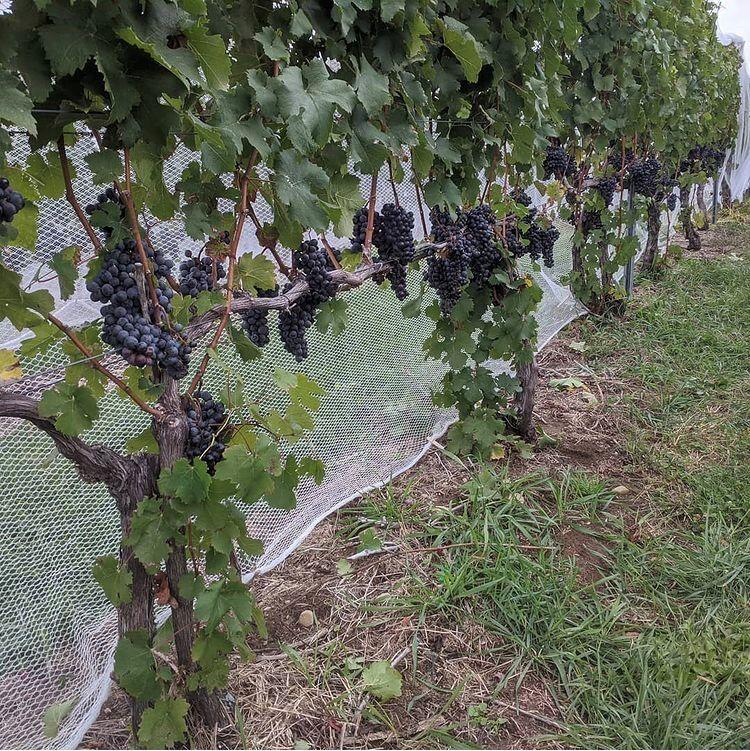 It's a true all-hands-on-deck business, but for the most part Jamie and Terry Jones oversee agricultural operations while Christiana and Jean, her mother-in-law, manage the "people part" such as guest services and staff.
In the spring of 2009, Jean, a registered dietician, opened the farm's Harvest Kitchen, a cooking studio that features farm-style cooking, wine and food pairing classes and educational programs. "We believe that local, seasonal produce is the most delicious, nourishing, and environmentally sustainable food available," Jean Jones said.
Classes have a variety of topics such as healthy eating, seafood and international cuisine. It's one of many elements that make Jones Family Farms a true destination attraction, but without agritourism features such as hayrides and children's games.
Depending on the season, or their particular interest, guests come from as far as Manhattan and Hartford.
The first pick-your-own crop is strawberries, which start ripening in mid- to late June and last only a few weeks. "They're a wonderful, but demanding crop," Christiana Jones said. "They can be difficult to grow because they're very delicate and perishable. Things have to be just right. Blueberries stay on bushes a little longer, so this crop is a little easier to handle."
Everything is weather-dependent, especially on autumn weekends when crowds won't turn out for pumpkin picking if it's rainy and cold.
"You really need two weather cycles for each crop, one to grow and another cycle to sell," she said. "Pumpkins are really kind of a weekend-oriented experience. With strawberries it's seven days per week. People will come out any day to pick strawberries."
Last year the farm instituted a new reservation system to limit crowds and keep people socially distanced during the pandemic. It worked out so well that plans call for making the change permanent.
"We love it," Christiana Jones said. "It's been a real interesting thing to see how we improved guest services. We can have a nice steady pace throughout the day. There isn't the peak when things are maybe busier than we'd want. We're going to continue it. Hopefully the guests are excited about it as we are."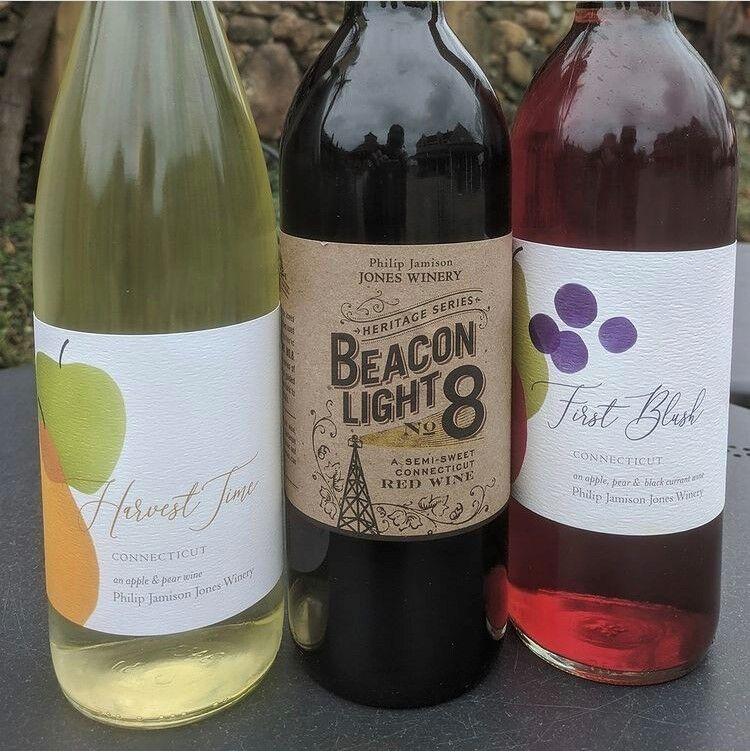 Once Christmas trees are sold, the family takes a well deserved two-month winter break from retail operations to rest up and take care of routine maintenance and repairs. Then the winery reopens with limited hours in late winter, followed by a resumption of wine by the glass and table service in April.
After being closed for extended periods, the farm relies heavily on word-of-mouth and social media advertising to let customers known when fresh fruit is available for picking. "We have a very educational mindset here," she said. "Jean and I were both teachers. That's part of the relationship we try to have with people. We want them to have a safe, memorable, educational experience because a lot of people don't get out to farms that much. We want them to walk the farm property, stick their hands in the soil and harvest things on their own."