When Joe and Kelly Landis purchased their 25-acre Watsontown, Pennsylvania, farm in 1992, they had two young daughters and the prospects of a farrow-to-finish hog business and a veal operation. But, after a few years of declining hog markets combined with their desire to eat higher-quality chicken, they made the decision to start raising chickens and soon thereafter, turkeys.
"We started raising a few chickens on our own. (In) the first year we probably had a couple thousand chickens for the whole year. Bolton (Turkey Farm) had some extra turkeys, so I tried them along with the chickens. We had a couple hundred turkeys and I sold 30 or 40 the first year for Thanksgiving," Joe said.
That left the Landises with quite a few extra turkeys, so they quickly adapted and learned how to process ground turkey, then turkey sausage and bacon. The same was true of the chickens.
"When we had excess meat at one time, we had to figure out what to do with it," Joe said. "It was a lot of trial and error. We started selling whole birds, and if we butchered on a Friday, people had to come pick them up that day. We found (that) people like a little more convenience, and they like things packed and cut up, so we started packing and freezing."
The Landis farm now offers all of their products in attractively labeled and vacuum-sealed bags, ideal for the freezer and for busy consumers.
The Farm Expands
Nearly 30 years and four more daughters later, Landis Poultry Farm breeds, raises and processes 3,000-4,000 chickens plus 2,500-3,000 turkeys each year.
In addition to whole birds and pre-cut portions, Landis Poultry Farm offers a variety of turkey and chicken products, including ground turkey, five kinds of turkey sausage, "Kelly burgers" (named for Mrs. Landis), turkey bacon, chipped steak, scrapple and jerky to name a few. In fact, the farm's list of turkey products boasts an expansive 35 different and unique offerings. In terms of chicken, it offer whole birds and pre-cut portions, as well as ground chicken and patties.
The farm processes its own chickens and turkeys on site, using the Landises' own breed of turkeys that are hatched out on the farm for a meaty bird. The farm prides itself in using all-natural, GMO-free feed without antibiotics, growth stimulants or hormones.
The poultry are fed a diet of corn, oats, soybeans and natural vitamins.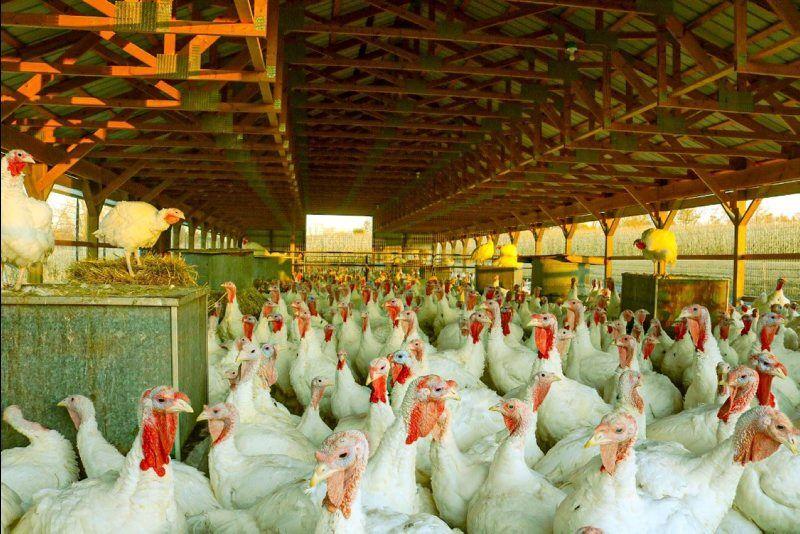 "We feed non-GMO and grind our own feed," Joe said. "I buy the soybean meal locally from a mill about 8 miles away and we buy the corn from local farmers at harvest."
He continued, "There's so much that people will buy just because it's non-GMO or because it doesn't have antibiotics, but you need to have a better product ... if you don't have anything better than the store (they won't be a repeat customer) ... so that's what we try to do."
When choosing a variety of turkey to breed, Landis was assisted by Bolton Turkey Farms in Silverdale, Bucks County, Pennsylvania, because there they breed a specific type of turkey that takes a little longer to grow, but has more breast meat.
"Soon, Bolton advised me to breed my own, so now we have an incubator and we hatch our own out," Joe said.
"One of the downfalls is that you're here all the time, you don't have too much personal time; when you're breeding and have incubators, someone has to be here all the time," he said.
"When we started, we had them out in pasture, which we did in the summer, but then people wanted things year-round," Joe said. "So now, in the winter they are in the barns, but the barns offer natural ventilation with curtains, so sunlight can come in. We have a greenhouse that the chickens will go in, and they go in and out in the summer. A few years ago, we put up a new barn for the turkeys, which has open sides."
When he reflects back on COVID-19 and the impact the pandemic has had on his farm, Landis says he sold more turkeys at the holidays and during the year than usual, thanks primarily to word of mouth from satisfied customers.
"When COVID-19 first hit, our freezer got sold out and we were selling out of chicken every week — we couldn't keep enough. As far as the turkeys, we sold a lot more smaller turkeys. With breeding our own, we had different ages, so we were able to sell a lot of the smaller ones, which normally are left over. We were fortunate that it worked out well," he said.
Landis is grateful for the help of his daughters, two of whom are still at home, and some good neighbors who regularly help with processing and packing.
"We are happy here, and we have put four kids through college and two more on the way (to college), so we're doing all right," he said.
Welcoming Visitors
Landis Poultry Farms sells to local markets in central Pennsylvania, such as Ard's Farm Market and Davy's Fresh Market in Lewisburg. It also sells to Elizabeth's, a fine dining restaurant also in Lewisburg, plus several health foods stores in Danville and Bloomsburg.
Adding a layer of transparency that most shoppers are not accustomed to, the Landises have a farm store and welcome customers onto their farm year-round. Whole turkeys are approximately $3.49 a pound and ground turkey is $4.25 a pound.
"Our customers can come right out to the farm and when they do, they can see what we have. So, if we're doing something that's not quite the way it should be, we'd be told about it," he said.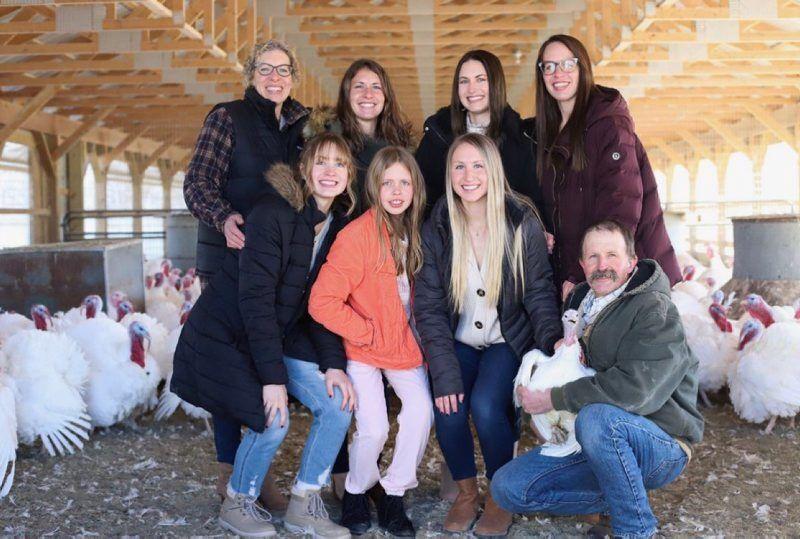 Landis Poultry Farm's store is at 121 Hall Drive in Watsontown and can be reached at 570-538-2999. The hours are Monday through Friday, 9 a.m.-5 p.m., and Saturday, 9 a.m.-noon.