ACCIDENT, Md. — Deep Creek Lake has long been a vacationer's paradise. Hidden in the hills of western Maryland, the 64-miles-of-shoreline lake is surrounded by picturesque farmland. It has become a mecca for big city dwellers from Pittsburgh, Baltimore and Washington, D.C.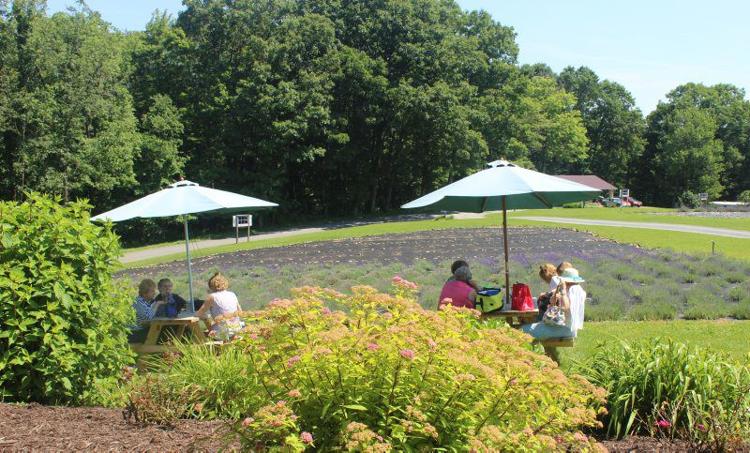 Among those seeking respite were Anne and Scott Davidson of Crofton. In 2004, they purchased 8 acres near Accident, Maryland. The couple wondered what they could do with their land and started to pursue farm ventures that did not take a lot of maintenance. They found it in growing lavender. Not only is the fragrant herb low maintenance, it is an attraction for the many vacationers at Deep Creek. And so, Deep Creek Lavender Farm became their new business.
"Lavender," Anne Davidson said, "has been called the 'queen of herbs.'"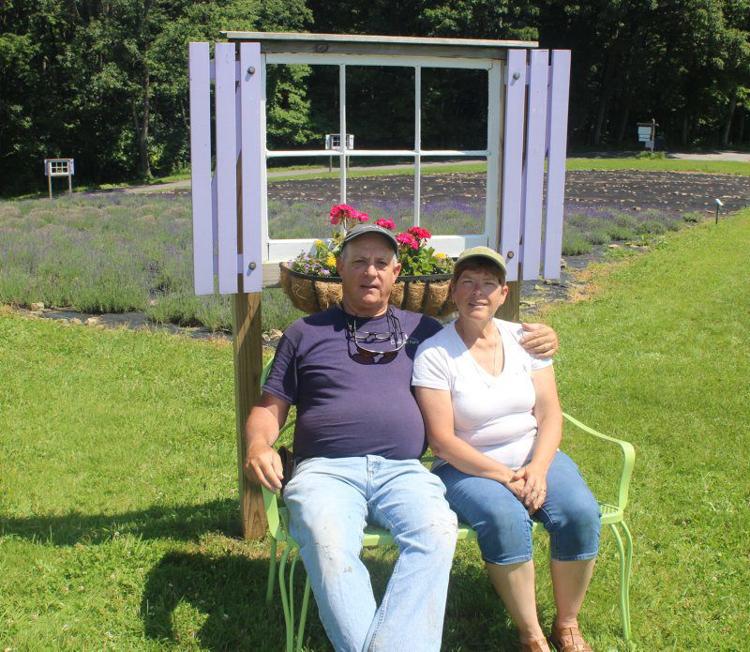 The delightfully clean and restful scent has enchanted humans for centuries. The blossoms create a purple haze, inviting folks to pick them and put them to use for culinary purposes or to brighten their homes with the aroma. Lavender is also used for medicinal purposes.
Scott Davidson recently retired from working in technology as "an IT guy." He readily accepts the title of "partner" on the lavender farm.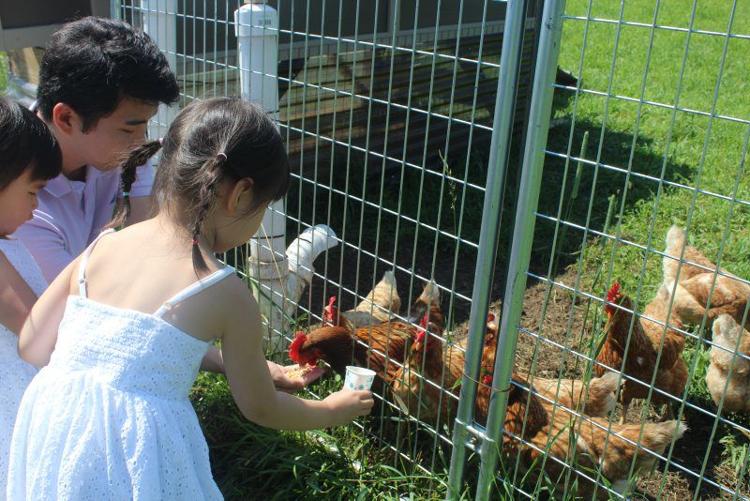 Prior to diving into herb farming, the couple traveled to other lavender farms to do research before embarking on their business. They were happy to find that lavender does not need daily attention and it hibernates through the winter.
To plant, Anne Davidson said she tried three test batches. The third one was the charm. So, the couple began with 600 plants. Lavender plugs cost about $1.50 per plant. Today, they have more than 1,500 plants with 16 different cultivars in color varieties of purple, dark blue purple and white. They said that from plug-size plants to full production takes about three years.
Lavender has few enemies except for too much rain — which was the case in Maryland both last summer and this spring.
The farm opens for tourists and lavender harvesting on the last Friday in June. This year, while the opening date was kept, there was an apology posted outside the Davidsons' shop stating that there was not a large supply, because much of the lavender crop had to be replanted. As of this week, the Davidsons happily report that the second crop of plants is rapidly growing.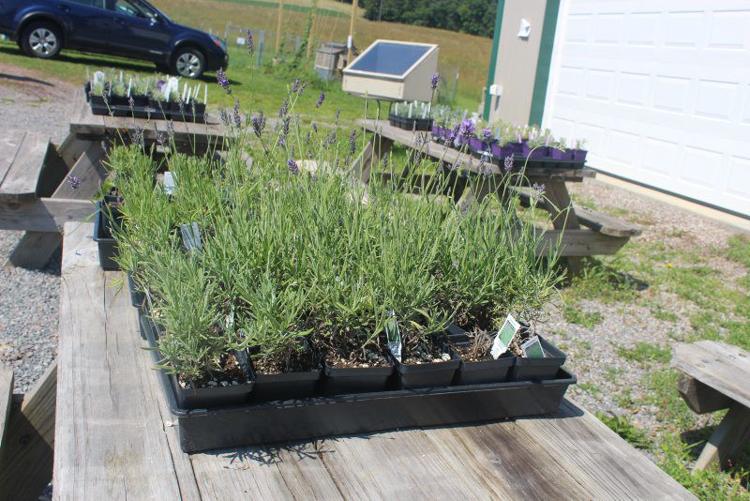 The couple said that their soil is "just right" for the purple herb. Lavender loves a sunny location with a rocky soil because it does not like to have wet roots. It thrives in poor soil with the addition of lime.
Once the Davidsons had decided on lavender as their crop and got it growing, they built a drying barn which includes space for a store, a drying loft and a spacious classroom area.
Income from the lavender farm comes from more than just the herb crop itself. There are value-added products as well as agritourism opportunities.
Since shopping seems to be a natural part of sightseeing, visitors to the farm are happy to buy from the store. Anne said they keep the farm's product line changing. They sell a wide selection of lavender-based, handcrafted products to "satisfy the body and soul." Included are soaps, lotions, massage and bath oils, eye masks, neck wraps, sachets, padded hangers with sachets, candles, scented wax, tea sets and diffuser jewelry.
For visitors who like to cook, there are tea blends, jams and jellies, and cookie mixes.
Anne even co-wrote a children's book, "Lila the Ladybug: A Deep Creek Lake Adventure," with Cindy Freland and illustrated by Dasguptarts, which is for sale at the farm store. It's the story of a purple ladybug who wanted a place to fit in and found it in the lavender fields.
Anne said they make most of their own food and body care products with the lavender. However, it takes 12 pounds of lavender to make 1 ounce of oil, and the lavender essential oil is purchased from other lavender growers.
Their lavender is harvested by gathering a handful of flower stems and cutting them with a small scythe, then bundling it to dry in the loft. The Davidsons handle most of the harvesting along with volunteers, family and friends who help.
The Davidsons offer agritourism and educational experiences at the farm as well. Visitors to the farm enjoy picking the lavender with a pair of scissors. A spaghetti measure is used to determine the size of the bundle and the price.
To enhance visitors' photo opportunities, the Davidsons placed window frames around the lavender fields for guests to take photographs with lavender in the background. To enhance the beauty of the setting, there also are lavender-colored Adirondack chairs along with a gazebo and swings to simply enjoy the view from.
Throughout the season, Anne offers classes on a wide range of gardening subjects. She also teaches "make it and take it" lavender workshops.
Chickens in a wire-caged area behind the shop enjoy being fed by visitors. A cupful of chicken feed is available for the asking.
There are colorful flowers and sunflowers to enjoy in July and August.
"We don't want lavender and our farm to just be a hobby, but a sustainable business," Anne said. "We are constantly thinking of new ideas."
The farm is open from Memorial Day through Labor Day from 10 a.m. to 5 p.m. on Saturdays, Sundays and Mondays in season. A Facebook page offers updates, recipes, photos and inspiration. More information can be found online at www.deepcreeklavenderfarm.com, and the address is 625 Doerr Road, Accident, MD 21520; phone, 240-608-8282.