If anyone ever doubted the Mid-Atlantic region's love of scrapple, that uncertainty can now be put to rest. A new group, dubbed the "Scrapple Trail," shares a pride of place and product. Although the Facebook group only started in mid-February 2020, it quickly grew to encompass 5,347 members and counting.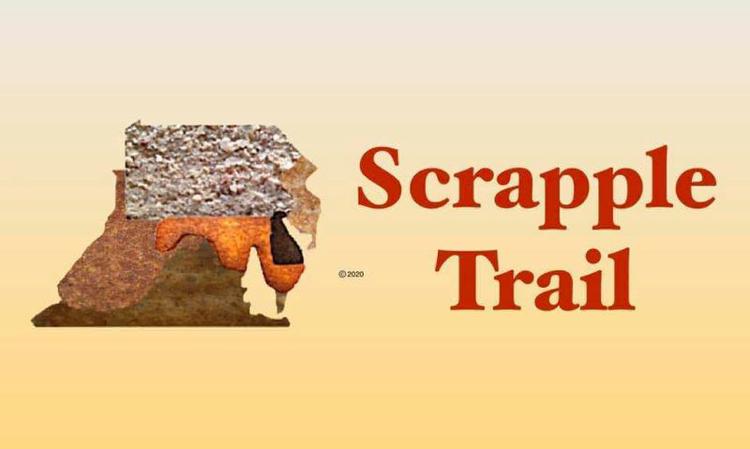 "Our core is in Maryland, Delaware and Pennsylvania, but we have members in Virginia, West Virginia, New Jersey, Florida, Oklahoma, Alabama, Texas, Oregon, Washington, D.C., New York and North Carolina," said one of its founding members, Bob Zimberoff, who also goes by the nickname "Mid-Shore Bob."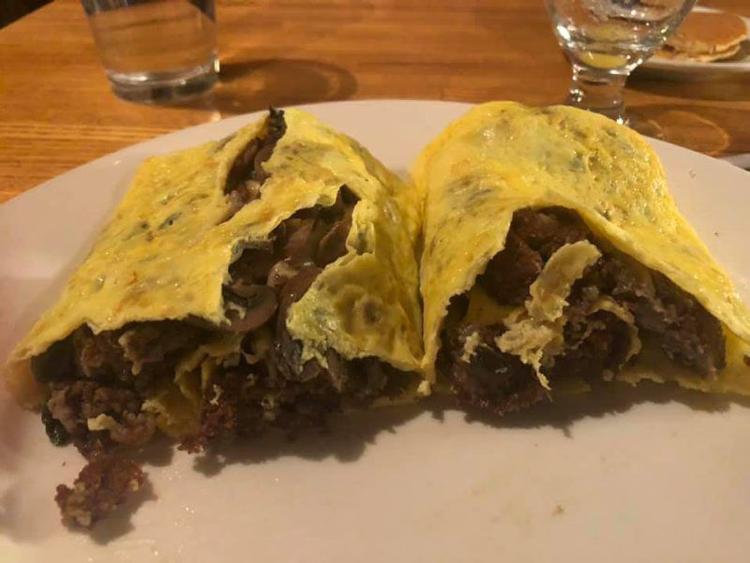 The Scrapple Trail is not just a group of people who love this meaty product; they're connoisseurs of the craft.
"We have named a few officers," said Zimberoff. "There's The First Lady of Scrapple (Lucy Prosser Kruse), The Scrapple Commander (Bunky Luffman), The Scrapple Consigliere (Clayton "Clay" Mitchell) and myself, the Deputy Secretary of Scrapple."
Their mission? "Promoting one of the Earth's finest foods in all its phenomenal forms," Kruse says, adding that their motto is: "Just a bunch of good ol' guys and gals spreading happiness."
The group started from an impromptu conversation at a Taste of the Eastern Shore legislative session event on Feb. 13 in Annapolis, Maryland. The co-founders, Zimberoff, Mitchell and Luffman, all live on the Eastern Shore of Maryland and work for the state of Maryland.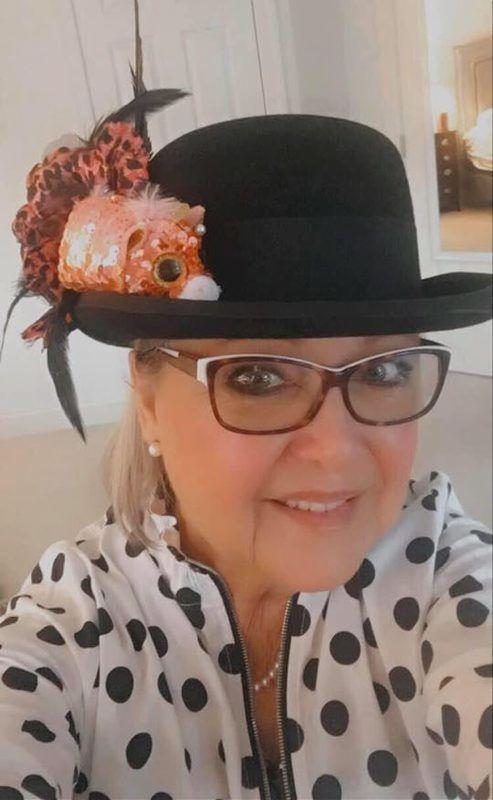 "Bunky, Clay and I just happened to bump into each other," Zimberoff said. "I believe it was Clay who mentioned that there was no scrapple at the event. We definitely all chuckled about the fact that scrapple was lacking."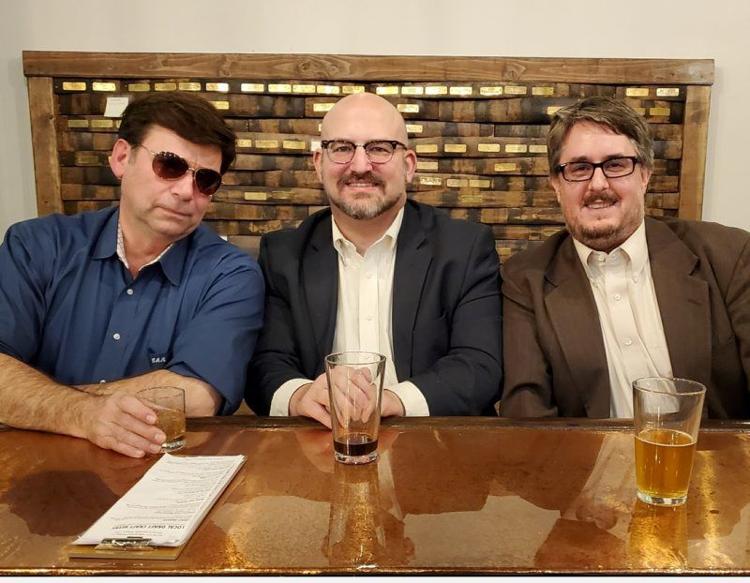 Clay Mitchell is the son of R. Clayton Mitchell Jr., former Speaker of the House of Delegates in Maryland. Twinny's Place restaurant in Galena, Maryland, is one of the Mitchell family's favorite restaurants. The Speaker's gavel holds a place of honor in a display by "the Speaker's Table" at Twinny's. So, when Clay invited Luffman and Zimberoff to join him for scrapple at Twinny's, they eagerly agreed.
Luffman then mentioned that they shouldn't stop at Twinny's, but should go on a scrapple-eating tour of the Eastern Shore. He said maybe they could start a group and call it "The Scrapple Trail."
"On Feb. 14, Bunky sent Clay and me a text," Zimberoff said. "It read, 'I started a scrapple trail Facebook group and invited you both.' He made the Facebook private at first, but as soon as we went public, it really took off."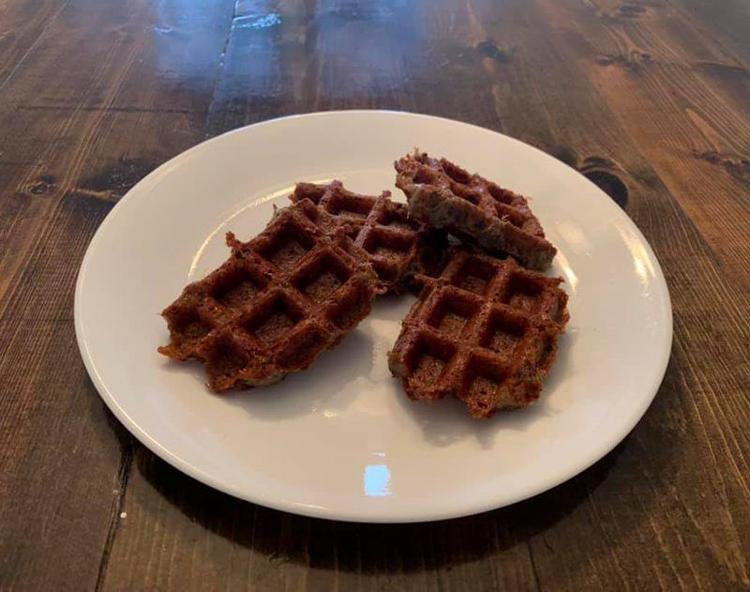 The group's original intent was a low-key, fun idea having to do with scrapple. Zimberoff expected maybe 50 to 100 people would join, and they would occasionally go out for scrapple on the Eastern Shore with maybe eight to 15 people.
"But boy, was I wrong," he said with a chuckle. "For a while, we had more than 100 people joining the Facebook group each day. We originally called it the 'Maryland Scrapple Trail.' However, within a couple weeks, we had quite a few members from other states, mostly Delaware, Pennsylvania and New Jersey. A few people asked why it was just the 'Maryland Scrapple Trail.' They wanted to be included too, so we changed the name to 'Scrapple Trail.' So, our intent has most definitely morphed. We thought it would be a Shore thing, but it has become a Mid-Atlantic and even national thing very quickly."
After the Twinny's meet-up, the group hit the road in search of scrapple favorites around the state. They visited Cindy's Kitchen in Cambridge, Johnny's Sub Shop in Salisbury, and then 2 Fella's Restaurant in Centreville. They picked up more and more folks at each stop.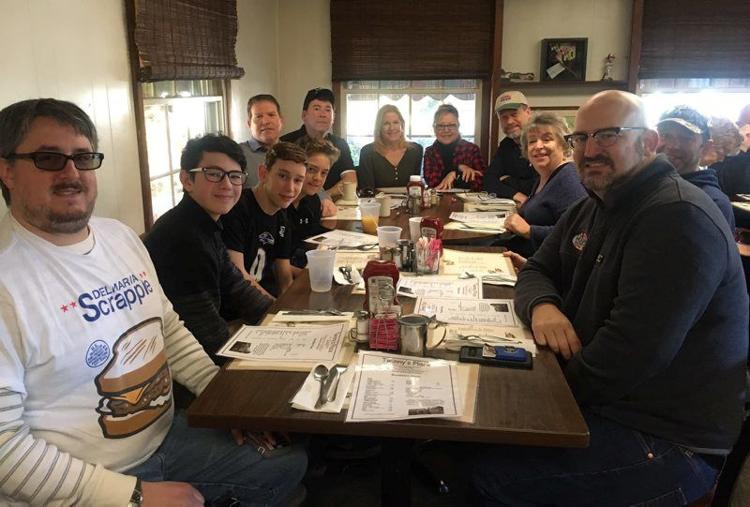 "We really packed all those places. We were talking about expanding into other states, but stopped the movement because of COVID-19," Zimberoff said.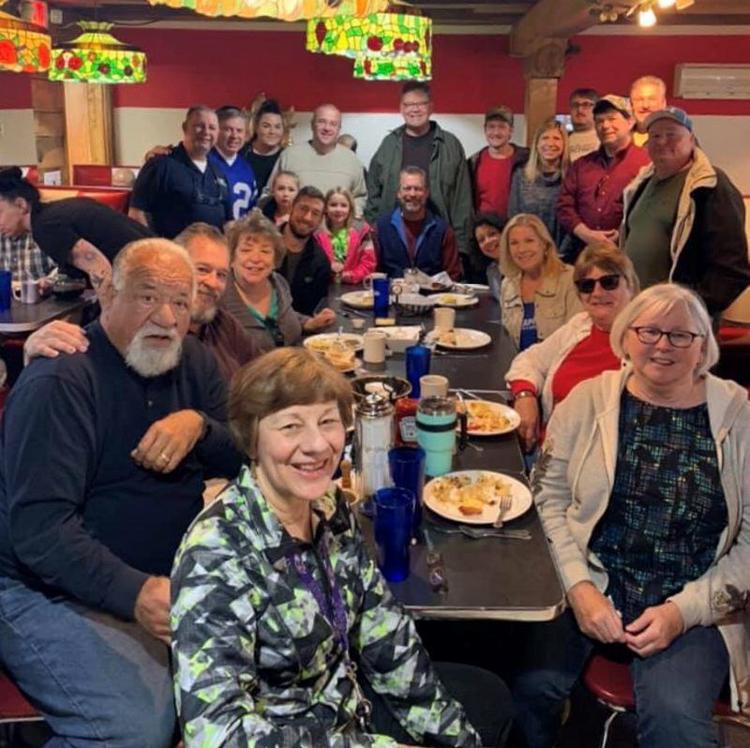 "Bob was right about the original intent," Luffman said. "However, one of the things that we noticed after the initial get-together was how this could help locally owned mom-and-pop restaurants. That was important before this virus and will be even more important after. We always call ahead to the restaurant to ask if they would like to be a part of the stop and ask if there are best times to schedule it. By working with them, we make sure that we respect their morning rush, the regulars who support them, and the staff. Our hope is that we have a great get-together and the restaurant is able to showcase themselves to new customers. We also give every restaurant a citation as a way of thanking them for hosting us. We really appreciate our restaurants."
Because of COVID-19, they have suspended get-togethers and dining out, but they are all looking forward to hitting the trail again soon, and they have "big plans for the future."
Lest folks think the group is only about the best restaurants to visit for the dish, they only have to visit the Facebook page to have their scrapple viewpoint forever expanded.
Topic threads, opinions, suggestions and recipes abound on the forum.
Want to know the top five scrapple brands in the Mid-Atlantic? Or who is a 'purist' and insists on their own homemade family recipe? Or the various ways to eat scrapple; scrapple waffles, scrapple omelets, scrapple tacos, scrapple nachos? The answers are all on the Scrapple Trail forum.
Scrapple Trail members eagerly replied to a message on the page about their favorite versions of scrapple.
Jess Ribby writes: "Twinny's scrapple fries are so good! They offer two delicious types — the pancake batter ones are my fave."
Bruce J. Moll says: "I like it best cut right off the block with some horseradish sauce ... no frying needed."
And, Sheila Casper thinks The Family Butcher Shop in Dagsboro, Delaware, produces the best homemade scrapple.
"There are a lot of opinions, and there have been a lot of friendly arguments, but only about the best scrapple brand or the best way to eat scrapple. We haven't had to do much moderating. Our members have stayed away from nastiness, politics and the like," Zimberoff said.
"This group is a real blessing," Luffman said. "There are a lot of people going through hard times right now, and the page has become an outlet for some of the members. They use it to talk about scrapple, swap recipes, and have friendly arguments over who has the best scrapple. It's just good clean fun that includes scrapple, so there is no downside. The spirit of the group reminds me a lot of my hometown (which has fewer people). It's a credit to the members who have created a small town feel, even though they are spread out over several states."