Gail Carmichel is not a farmer, but she has countless tiny "livestock" producing for her as a beekeeper. By day, she works as vice president of patient services for Nascentia Health in Syracuse, New York. In her leisure time, she cares for up to three hives of honeybees.
Her lifelong interest in biology drew Carmichel to study nursing in the 1970s. She rose through the ranks in her visiting nurse company to her current administrative role; however, she never lost her fascination with biology, including plants and animals.
About a decade ago, when she learned more about honeybees and their importance in the balance of nature, she considered doing beekeeping as a means to promote the vital work of bees.
According to New Agriculturist, bees pollinate about one-sixth of flowering plants globally and about 400 agricultural crop plants. Honeybees are essential for the pollination of apples, cranberries, melons, broccoli, cherries, blueberries, almonds and squash (including pumpkins, gourds and zucchini), among others.
Carmichel periodically talked with her husband, Doug, about raising bees. Then, eight years ago, he surprised her on her 55th birthday with the tools to start beekeeping and the bees themselves.
"The bee population is at risk because of environmental factors at play," Gail Carmichel said. "I thought this would be a good time to start a small beehive."
Carmichel had been preparing by reading up on beekeeping, watching videos and seeking information from experienced beekeepers.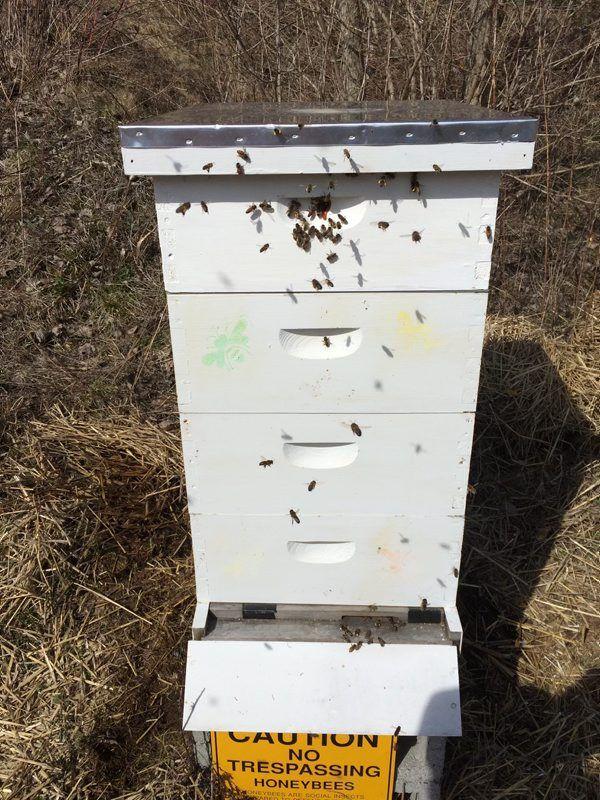 "I wanted to get an idea of what I was getting myself into," she said.
The couple met a local beekeeper who helped them acquire starter equipment and bees, and provided ongoing information.
"He was true to his word and gave us a lot of initial instruction, websites, and resources for ordering equipment," Carmichel said. "He always was very generous with his knowledge, based on his experience, and he shared a lot of tips. There are also beekeeping associations — though I haven't joined as my time is stretched," she said.
She added that Facebook groups can be helpful to learn about hive diseases in the area and the impact of winter weather on local hives.
The Joys and Challenges of Beekeeping
She and Doug set up the starter hive on a rural property in Cazenovia, New York.
"Doug has helped me with managing the hive," she said. "It's much more practical to have two people when you're lifting and moving things. He's been tremendously supportive."
The rural property allows the bees access to numerous types of wildflowers, apple trees, a stream and a pond. The land is better suited to host the bees than the small flower and vegetable garden that Carmichel tends at her home in DeWitt, New York.
Over the years, Carmichel has expanded to up to three hives.
"Sometimes, one hive doesn't survive the winter," she said. "The more I learn about beekeeping, the more I realize what I don't know."
The average low temperature in central New York in December is 23 degrees Fahrenheit.
In addition to promoting more pollination, Carmichel likes the "fringe benefit" of the 40 to 88 pounds of honey her hives produce each year. She processes it by filtering it three times, but leaves it raw.
"It stays as raw honey to maintain some of the health benefits attributed to honey," Carmichel said. "We don't spoil those benefits by heating it up."
Although the couple does not sell the honey, they decided to name their honey operation.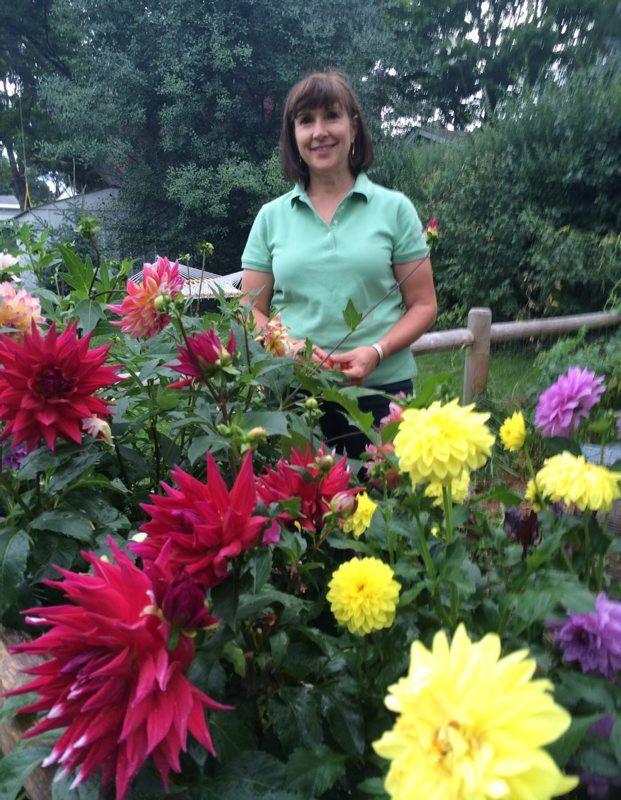 "It took us a year to call it 'Minding Our Own Beeswax,'" Gail Carmichel said. "We made up little labels. We give it away for gifts and make sure our neighbors and friends, and the person whose property that we keep the bees on, get plenty."
She has also donated honey for fundraisers at Nascentia Health and packaged it in ornamental jars to give at Christmastime. That is usually how co-workers learn about her sweet hobby.
"The other day someone had a sore throat, so the next day, I brought in some honey," Carmichel said. "The next week they said, 'I didn't know it was your honey from your bees.'"
She would like to bring her hive home someday; however, she realizes that she would need to offer sufficient flowers to provide her bees with forage. She grows only a few flowers and some vegetables for her family — far too little for three hives of bees — and that would force the bees to travel farther to find what they need. Bees can fly from half a mile to as far as eight miles to gather nectar.
"I do have a pretty good batch of flowers where they are," she said.
She likes that her hive helps out agriculture and the environment. She can tell that apple trees near the hives have produced better since her bees have been nearby.
"It is a fun hobby that ties into my interest in biology," she said. "They are amazing little creatures. What they do to build their wax and produce honey is pretty fascinating."