Bread dates back to the Egyptian era some 2,000 years ago, maybe longer, when using yeast for fermenting beer turned into baking what is to thought to be some 50 varieties of bread.
A little closer to home, farm women (and men) in the northeastern U.S. have been baking homemade bread for generations, and many continue the tradition of baking multiple loaves each week as well as pies, muffins and cakes.
Today, amid strict, stay-at-home coronavirus health guidelines, many stay-at-home parents — women who are working from home or have been furloughed, and their children — suddenly have more time on their hands at home. And, it turns out that many have been pulling out bread machines from storage or researching new or traditional bread recipes and returning to baking for their family.
Experienced bakers are looking up family recipes, checking old cookbooks, or searching online for something new. A Google survey brought up 600,000 hits for the word "baking." And, online baking websites and even YouTube (how-to-bake) videos are creating an army of what are being called "boredom bakers" or "quarantine bakers," homebound Americans who are are slowing down and revisiting the joys of baking for their families and friends.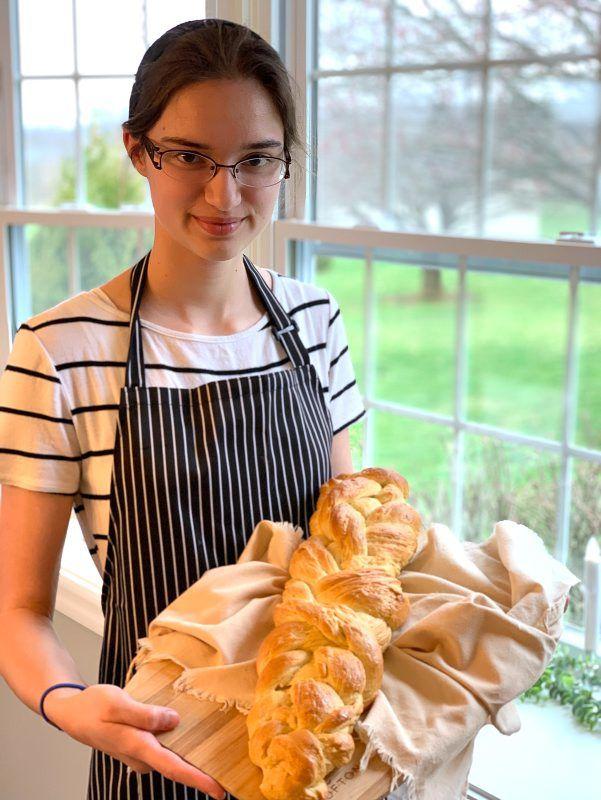 Rose Stolzfus, a New Holland, Pennsylvania, farm wife, has always baked bread weekly at home and recently shared some tips for new bakers. Her mother taught her and her sister to bake when they were young. "We all use the same bread recipe," she said, "but our breads taste a little different and are of different consistency. But it doesn't seem to make a bit of difference to our family as I'm making it and they're eating it all every week."
Stolzfus uses Occident unbleached flour that she buys in bulk and is favored by the local Plain community.
Fueled by recent articles in the New York Times, the Wall Street Journal, local media and how-to segments on morning television programs, the back-to-baking movement that started in March has even resulted in shortages of flour as well as yeast at supermarkets with a recent online price for 2 pounds of dry yeast listed at $50.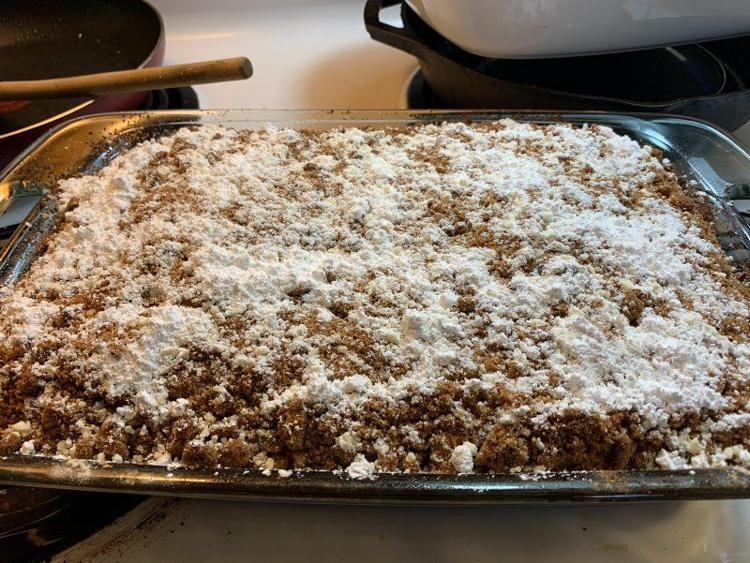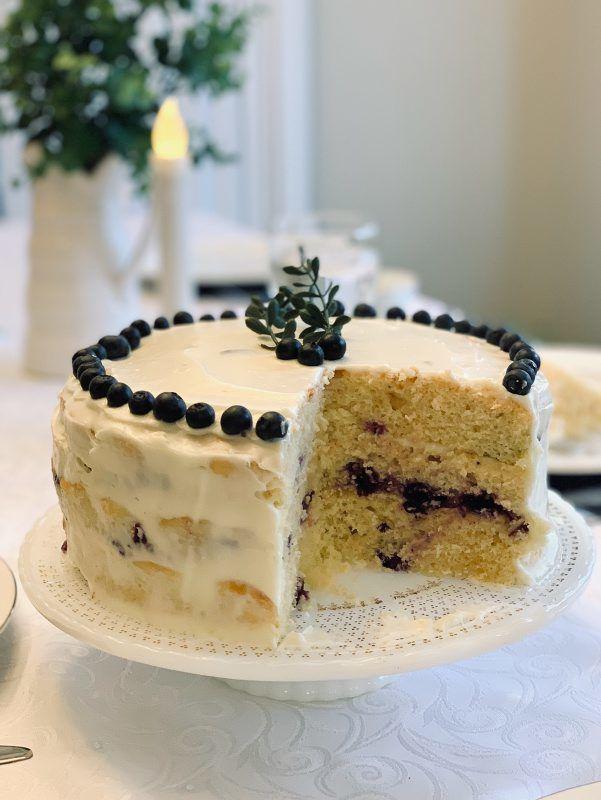 Amanda Heilman, a regular baker from Cecil County, Maryland, got so frustrated finding enough flour at her local supermarket due to lots of "pandemic baking" that she ordered 20 pounds online for $20, and found it came with a $20 delivery cost. Heilman and a half dozen other bakers spoke about baking this week since this sudden and unexpected pandemic-caused back-to-baking movement.
When the history of the 2020 coronavirus era and stay-at-home quarantine is written in the years ahead, the re-birth of family baking is sure to be mentioned prominently. And, who knows if the baking that this pandemic has started as a necessity may be carried on by mothers and their families in the years ahead.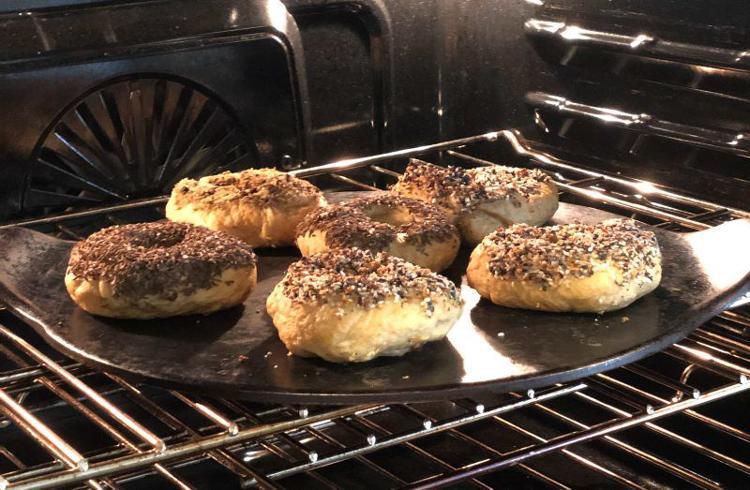 There are fewer novice bakers than you might imagine. Many daughters start baking with their mothers at an early age. Those daughters who are now parents have been polishing those baking skills, stocking up on flour, yeast, sugar and other supplies since they have more time to bake for families that welcome fresh bread and treats.
Dawn Nolt, an experienced baker from Denver, Pennsylvania, who creates and publishes recipes for the Nature's Yoke Eggs company in New Holland, was surprised — as the state's stay-at-home guidelines began to take hold — that her 17-year-old daughter Felicity, who had only baked occasionally before, decided it was time to try something advanced, including something that looked beautiful to photograph.
With very little help from her mother, Felicity succeeded. Says her mom, "Felicity's white bread was good, but her challah bread, which is not easy to make, was excellent."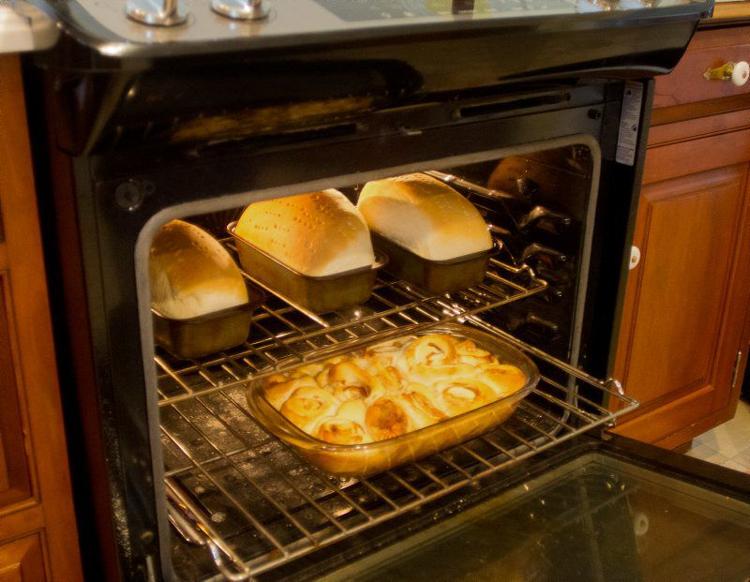 The teenager also created a lemon layer cake with blue-berries that had her family calling for more. It photographed so well it could appear in a cookbook." The teen has taken a baking break, but said she plans on creating a fruit pizza in the coming week.
Maryland's Heilman is a cheese maker at the University of Delaware Creamery and has been home for several weeks since the university closure. A foodie with a 2-acre vegetable garden, she loves to bake. The sudden time off has given her a chance to revisit old recipes from her cookbook collection and to bake a variety of breads, cakes and treats for her fiancé Wes. She and Wes will be married in October in a unique ceremony that will feature a farm-to-table dinner at their farm.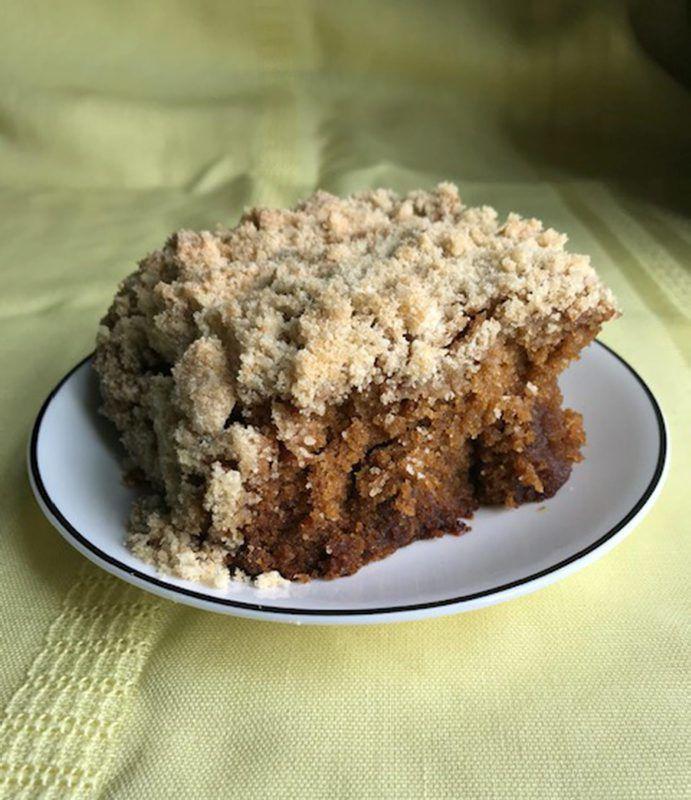 Heilman learned to bake with her mother growing up in Baltimore as a pre-teen. "My mom specialized in cakes and was well-known for her Christmas cookies," Heilman said, "so that's how I got started."
A fan of the brand King Arthur Flour, from Norwich, Vermont, Heilman is baking white bread and working on sourdough bread, and using her garden apples and peaches for cobbler.
"I have a lot of cookbooks," Heilman said, "but my favorite is the (Maryland) Governor's Lady Cookbook from Mrs. J. Millard Tawes (1954), the wife of former Maryland chief executive.
Lauren Hahn, from Bath, Pennsylvania, outside of Allentown, a physical therapist on furlough during the quarantine, has been baking for her immediate and extended family since mid-March. Her mother, too, was a cake and cookie baker and that's how she got her start.
Hahn says 85 percent of what she learned came from her mom while the remaining 15 percent she has figured out. She has no formal training, but discovers baking recipes in cookbooks, shared from friends and on-line. She is particularly fond of allrecipes.com that she uses regularly.
Hahn, like many area bakers, prefers unbleached flour and buys it in bulk when she can and is baking white bread regularly, usually two loaves at a time. Many bakers explain that if you use a stand-up mixer, the mixer can determine how much dough you can work at one time and that also determines the number of loaves that head into the oven.
Hahn likes to bake and share and enjoys the production aspect of the hobby. Her favorite family recipe is rhubarb crunch and makes it often during the rhubarb season.
Lancaster, Pennsylvania, schoolteacher Amy Hostetter says she always has enjoyed baking and has learned from friends as well as being self-taught.
Between teaching online courses during her private school's closing, she has been baking two loaves of white bread at a time and freezing one. "Although I haven't baked as much as I'd have liked in the past few years, you never really forget," Hostetter says, and I'm glad to be back to it."
Says the special education teacher, baking also has been a stress reducer for her and her husband's favorite apple crisp is on her baking schedule for the not too distant future.
For the very experienced bakers who are baking breads, pies and cakes regularly for their immediate families as well as extended family and friends, trying something new has seemed to occupy them most this spring.
Amy Witmer, a blue ribbon pie baker from Pine Grove, Pennsylvania, is working more with whole-wheat flour and has experimented with almond flour for her breads during the past few weeks. She too prefers unbleached, Occident flour for bread and King Arthur all-purpose flour for pastries. Recently, Witmer baked a batch of breakfast bagels for her family that were quickly eaten. She advises her friends to be sure their pantry is stocked with flour, yeast and salt. "If you have all three," she says, "you can make bread."
Linda Zeigler, a food historian, is a self-taught baker and lives on a farm in Cumberland County, PA. She teaches historical food courses and hands-on cooking and baking programs at the Landis Valley Museum, in Lancaster.
Like Witmer, Zeigler has been experimenting a little with her breads trying heavier German rye bread flour or mixes of rye and wheat flours to change the texture. Zeigler also bakes soda bread that she explains is a simple bread to make. Zeigler is not locked into a particular type of flour and may use Pillsbury or Gold Medal and can even use low gluten or gluten free flours flour depending on what is baking.
Even only touching base with a handful of novice, experienced and master bakers in recent days; all are baking more. It was obvious that if the back to baking movement has taken hold in the East, it will probably move West as virus outbreaks moves towards California enlisting even more mothers forced to stay at home to an already large army of boredom/quarantine bakers.