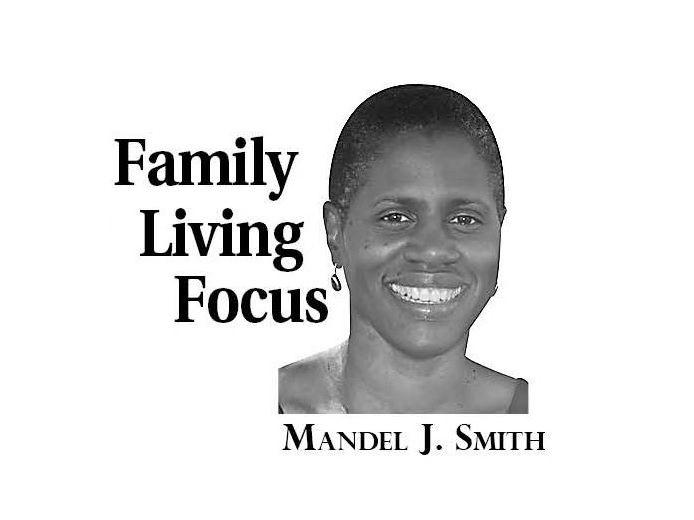 Dealing with the impact of the coronavirus outbreak can seem overwhelming. Families that live on a farm may also face unique challenges. Staying healthy during this public health emergency can be especially unsettling for people 65 years and older, and those with preexisting conditions such as diabetes, heart disease and lung disease.
The Centers for Disease Control and Prevention reports that people with these conditions are more likely to experience severe symptoms and complications when infected with a virus. The coronavirus is no exception and the illness caused by the virus, COVID-19, is proving to be a more serious illness than seasonal flu.
The CDC's list of those at high-risk for severe illness from COVID-19 also includes people who live in a nursing home or long-term care facility, people with chronic lung disease or moderate to severe asthma, and people who are immunocompromised because of cancer treatment.
Steps and precautions should be taken to help minimize the risk of contracting the disease. If you are at higher risk for serious illness from COVID-19 because of your age or because you have a serious long-term health problem, it is important for you to take actions to reduce your risk of getting sick with the disease.
Some steps you can take to stay healthy include keeping a safe distance between yourself and others.
If you must go out in public, keep a safe distance of 6 feet or more from others. It is a best practice currently to simply avoid crowds. Stay home as much as possible to reduce the risk of being exposed. This recommendation may not be a challenge for families that spend most their time living and working on a farm, but minimizing any visitors to the farm and taking other important actions should be done to prevent you from becoming ill including:
• Wash your hands often with soap and water for at least 20 seconds. It is important to wash hands especially if you have been in a public place. This would include a trip to the grocery store, pharmacy or gas station. If you are out in an area where soap and water are not available, use a hand sanitizer that contains at least 60% alcohol.
• Do not touch high-touch surfaces in public areas. When you must go out to public places avoid touching high-touch surfaces as much as possible, such as door handles and handrails.
• Avoid touching your face, nose and eyes.
• Keep to a routine cleaning schedule in the home as much as possible. While it may not be a normal part of your routine, consider adding cleaning of high touch surfaces such as doorknobs, light switches, faucets, cell phones etc. If high-risk individuals reside in the home, consider disinfecting these surfaces as an added precaution.
Follow these steps to disinfect surfaces in the home:
• Diluted chlorine bleach is an effective disinfectant on appropriate surfaces (see mixing ratio below). Be sure to always test surfaces before applying.
• Clean the area with soap and water or another detergent first.
• To make disinfectant, mix 1/3 cup of unscented chlorine bleach per gallon of room temperature water or 4 teaspoons per quart of water. Mix in a well-ventilated area and do not mix chlorine bleach with other chemicals. Spray or swab surface. Allow to air dry.
Have a plan in place so you are prepared if you do get sick.
Make sure you have the supplies you need on hand. This would include having important phone numbers listed for members of your health care team such as your doctor, pharmacy and insurance provider. Also, keep a list of your medications and doses available. It is especially important to make sure you have an adequate amount of medications if there is an outbreak of COVID-19 in your community and travel off the farm is limited. If you or someone in the household is diagnosed, have a plan in place for getting supplies that you may not normally keep on hand. This would also include items such as tissues and over-the-counter medications needed to treat an illness or fever. Use email or phone calls to stay in touch with others.
The CDC recommends that you contact your doctor or healthcare team if you have the following symptoms of COVID-19: shortness of breath, fever, dry cough, and diarrhea. If you develop severe symptoms such as difficulty breathing, or persistent pain or pressure in the chest, new confusion or inability to arouse and bluish lips or face, get medical attention immediately by calling your health care provider. It is important to call the hospital or doctor's office first to get instructions and clear directions on what you should do.
Reduce your risk of becoming ill with COVID-19 by following the guidelines and recommended actions developed by public health officials in your community. These actions can slow the spread and reduce the impact of this disease. Remember, currently there is no vaccine nor specific treatment for COVID-19 and the best prevention is to avoid being exposed to the coronavirus.
Penn State Extension is here to support you by continuing to provide science-based information and resources to help farmers and their families get through these challenging times. Visit the Penn State Extension COVID-19 information page at https://extension.psu.edu/coronavirus for information on a host of topics including business operations on a farm during the pandemic.