In the 1980s, Robert and Cathy Jo Brown of Norwich, New York, thought they would grow some Christmas trees to sell and help pay for their children's college education.
"We both grew up on St. Lawrence River," Brown said. "We have a camp in the Adirondacks, so we're used to being in the woods."
But the couple grossly underestimated the time it takes evergreens to grow to the right size for sale as Christmas trees. By the time they made their first tree sale, their children had already grown up, left home and completed college.
But that "mistake" led to the purchase of a second property in Jordan, New York, that has become a successful Christmas tree business, called Three B Tree Farm.
Now, the Browns see return customers year after year arriving to select their own pre-cut tree or hike into rows of growing trees to cut their own.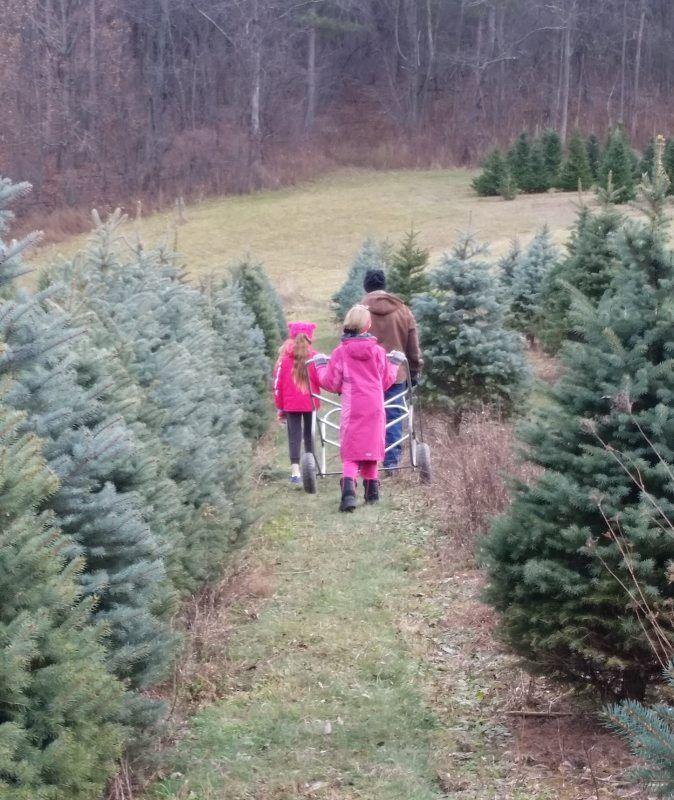 Last year, Cathy Jo gave out her traditional "baby's first Christmas" onesie to each family with a new baby in 2019. She passed out 70 of them, a testament to the number of young families visiting the farm.
At present, the Browns grow trees on 33 acres of their own land and lease 15 additional acres. They anticipate planting 4,200 more trees this spring.
The farm focuses on Christmas trees and wreaths and keeping it low-key. Unlike farms with reindeer petting zoos, Santa visits or other typical holiday agritourism attractions, the Browns just keep a pristine rural property and let guests simply enjoy it. The two ponds on the Jordan farm attract wildlife from the fringes of wooded land around them. Though customers come to the site to spot the perfect tree, customers might also see a deer, rabbit or other woodland creature.
The few attractions the Browns do offer help engage children in going out among the trees, such as an "elf hunt" or a hidden Christmas mouse or Christmas bear. When children find these stuffed toys (wrapped in plastic to keep them nice), they are allowed to keep them. The farm's sales building also has a few locally made ornaments at the counter and wreaths for sale.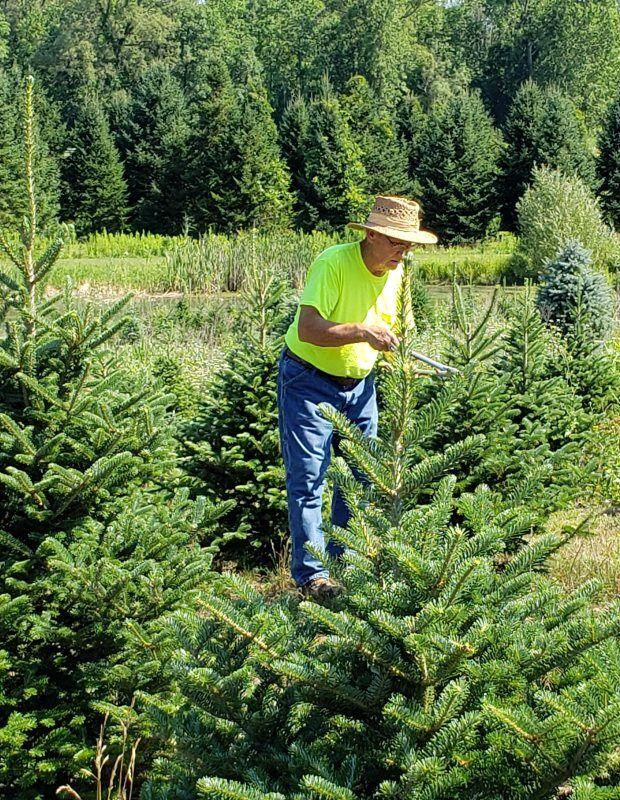 The Browns stay involved with the community through participation in Dollars for Scholars, which gives a scholarship to a student going into either nursing — a nod to Cathy Jo's former career — or farming, on alternating years. And, each spring, the farm welcomes local third-graders to come out to the farm and plant their own trees in the spring.
"We do a lot with scout groups and teaching young people about the value of trees and wildlife," Cathy Jo said.
Three B Tree Farm also participates in Trees for Troops.
Though in their 70s, the Browns and their son perform most of the work themselves, although they do hire a few people to help make wreaths. And, high school students assist with tree sales during the busy season.
What has surprised Cathy Jo the most is that "the younger generation is coming back to the farm," she said. "The 'go green' generation wants fresh-cut Christmas trees and wreaths. We were afraid it was a fad and would drop off, but it's continued to grow. If we had been younger, we might have bought more land."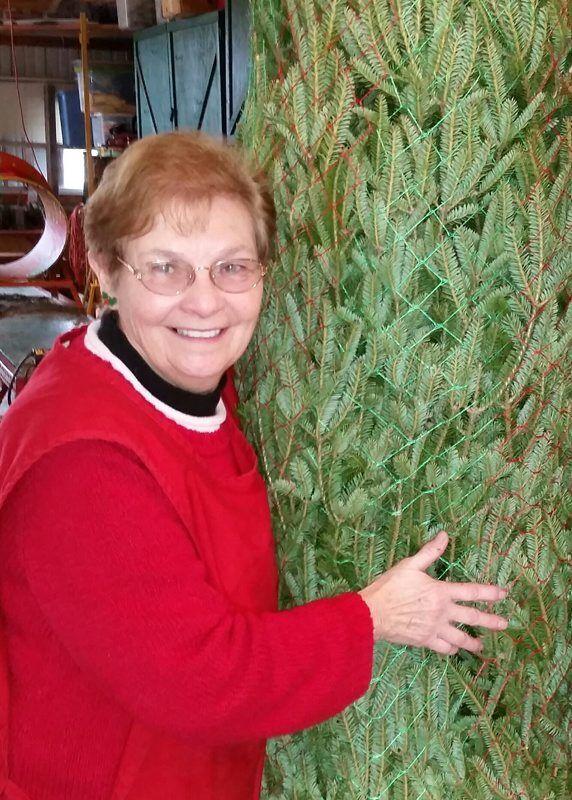 For every tree cut, the Browns plant two to keep ahead of demand and compensate for the trees that do not make it.
"A lot of the older people who come into our farm bring their whole families," Cathy Jo said. "They tailgate out front in the parking lot and bring second and third generations. We have a golf cart that can take some of the older people down. We have carts and sleds to tote trees, too."
Cathy Jo said that she and her husband enjoy being around younger people — to feel younger and avoid being sedentary.
"We've always been creative people," she said. "Creating wreaths has helped us think outside the box. We have a lot of bike people where we live, so we decorate an old bicycle wheel. A lot of people like Adirondack style."
Meeting customers has always been a pleasant part of the business for Cathy Jo as well as knowing that she and Robert provide "a more pleasant experience than shopping at a store."
With the current COVID-19 pandemic, the Browns may do a little better this year since families have fewer options to enjoy festivities. Many holiday events have been canceled; however, going out in the fresh country air to select a tree is still safe. Of course, measures such as the ubiquitous social distancing, cleaning and wearing of face masks still apply, but cutting a tree at a tree farm represents a tradition that will not have to go on pause this year.
"We can't offer free cocoa or popcorn this year, but we'll try to keep everything else the same," Cathy Jo said.