COCHRANVILLE, Pa. — The bellowing of chrome stacks, the puttering purr of tractors small and large, red and green — it was just the send-off Norman Laffey would have loved.
Laffey, a well-known Chester County dairy farmer, died July 25 at age 88 of congestive heart failure.
His sons — Norman Jr., George, Mike and Andrew — hosted a memorial farm equipment parade on Saturday, Aug. 14, with the help of friends Jeff Young of the local Plowman's Club and Jim Hershey.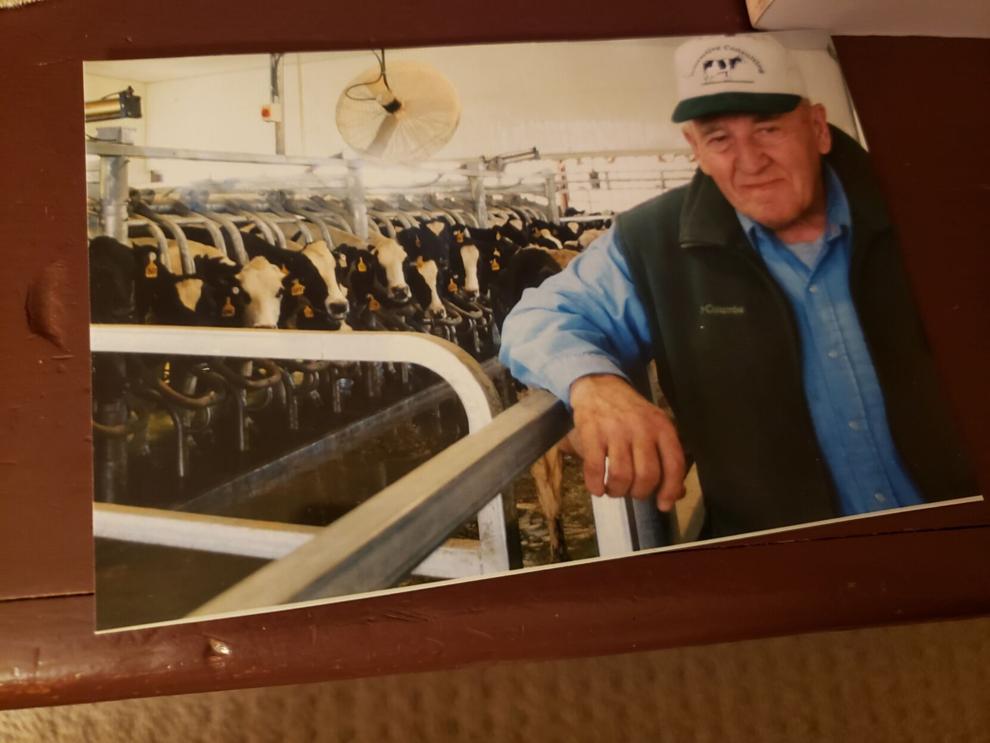 The long and varied caravan — 600 tractors, heavy trucks and antique vehicles — traveled 11 miles from the Cochranville Fire Co. to Laffey's former dairy, Glenville Farms, and back.
Laffey's sons and their families believe the parade was a fitting way to honor Laffey's life, and an opportunity to bring their farming community together.
"It was a great tribute to him, a good way to send him off, a very honorary way," said Andrew, his youngest son.
Andrew's wife, Debbie, was also pleased with the parade.
"I hope he (Norman) would have been happy about it," she said. "It was really something special. I could not believe the crowd that was in the parade."
Born on a small farm in West Chester, Laffey moved to a 100-acre farm in West Fallowfield Township in 1953 to avoid the urban sprawl where he had grown up, Andrew said.
Over the decades, Laffey grew his farm and his reputation as a dairyman.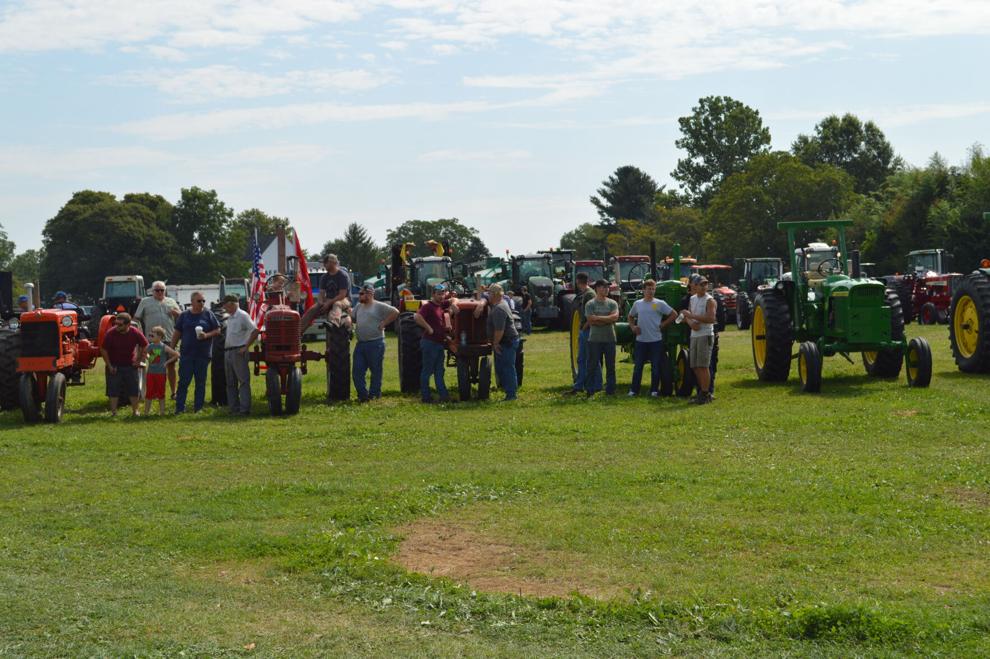 His milking herd went from 40 to 1,750 cows. He switched from a tie-stall barn to a double-8 herringbone parlor. Laffey, his four sons and daughter, Karen, worked together and eventually farmed over 3,000 acres.
Once mainly a Holstein farmer, Laffey brought in 12 Jersey cows and continued to buy Jersey bulls to breed his first-time heifers.
Andrew recalled that the farm developed a healthy population of Jersey-Holstein crosses.
"He said that he never had to worry about them (Jerseys). They would pick a spot between two Holsteins and dive right in to eat," Andrew said. "He said they were very competitive eaters."
Laffey shifted to semi-retirement at 65 after undergoing a heart valve replacement. Following the surgery, Andrew said, Laffey was around every day and would offer advice, but he no longer did any heavy lifting.
In 2016, the family sold the farm because of high taxes and low milk prices. It wasn't an easy decision for Norman and his sons, but Glenville's current owner, Arlin Benner, has continued to run the farm as a dairy.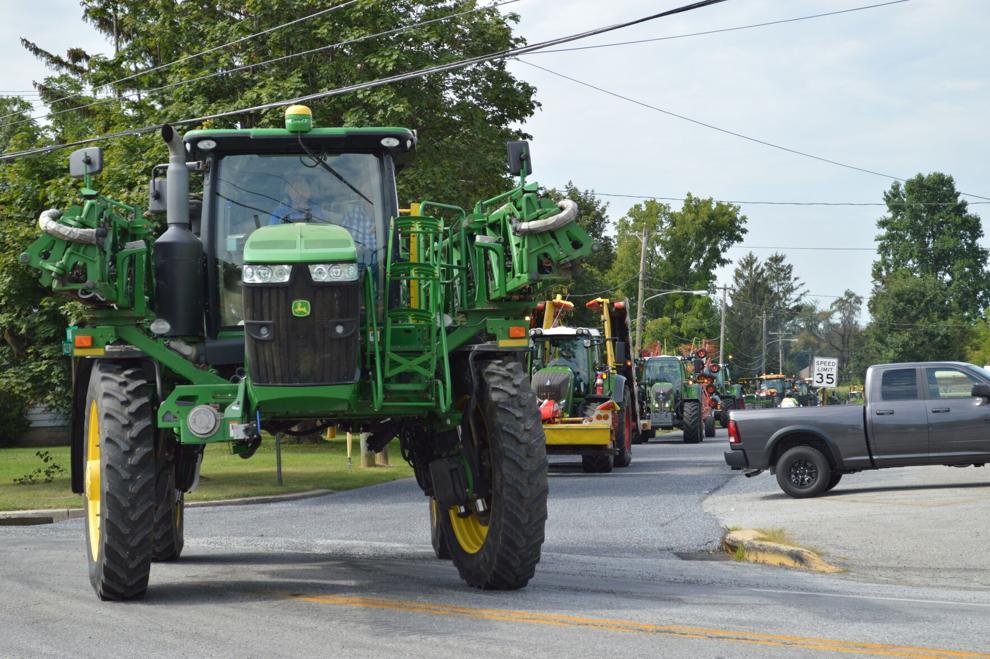 Laffey made a lot of friends over the years, evidenced by the more than 400 people who attended his viewings Aug. 1 and 2.
"He knew everybody in Chester, Lancaster and Cecil County, Maryland. If they were a farmer of 10 years or more, he knew them," Andrew said.
Michael Hix, a farmer from Unionville, said fellow farmers appreciated Laffey's lively and compassionate disposition.
"Norman was always a happy-go-lucky guy," Hix said. "He was always smiling, never a frown."
Hix, who has admired Laffey since childhood, drove Laffey's International Harvester 1066 in the parade.
The midsize tractor was Laffey's first IH — but not his last.
Andrew said his dad purchased a lot of red tractors in the 1970s and '80s because he had found a dealer that provided excellent service and support.
"He said if you don't have service and support, I don't care what color it is, it's no good to me," Andrew said.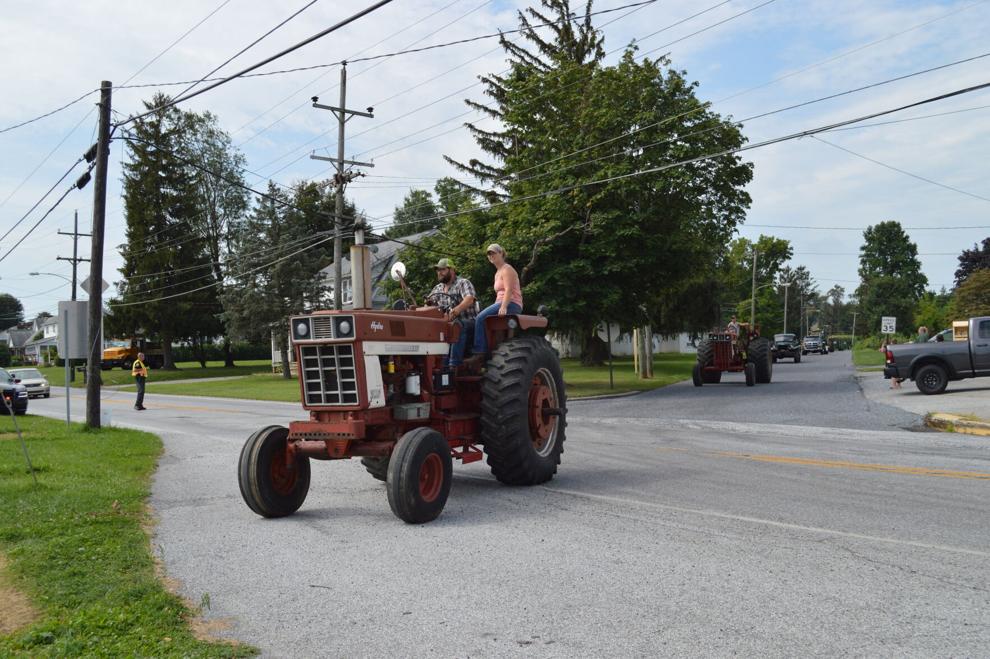 Hix purchased the machine at Laffey's farm sale in 2016.
"When they had the auction, it was the only reason that I went. I didn't want to go, but I wanted that tractor," Hix said.
Hix replaced the water pump and did some minor service before using it on his own farm. He has used the 1066 to mow hay fields, and he planted his first field of corn with it.
For parade organizer Jeff Young, Laffey was both an employer and a friend. Young worked at Glenville Farms for eight years as a young man and said Laffey taught him a lot about farming and inspired him to buy a farm of his own.
"He was like a second father to me," Young said.
Norman Laffey was a father figure and friend to many in his community, and the parade that is his legacy will continue for years to come.