WILLIAMSBURG, Pa. — During this current coronavirus pandemic, many introverts, or those who consider themselves "shy" in a normal setting, have come out to make a difference.
A young woman from Blair County is using the benefits of social media during this time to promote dairy in a whole new way.
Nineteen-year-old Vannika Rice said she did not want to be a dairy princess.
"Ten years ago, someone said to me, 'You would make a wonderful dairy princess,'" Rice said. "I told them, I will never be a dairy princess. I'm way too shy."
But, Rice became a state alternate dairy princess last September.
She lives in Williamsburg on a small dairy farm. Her family milks 50 cows and operates its own cheese plant.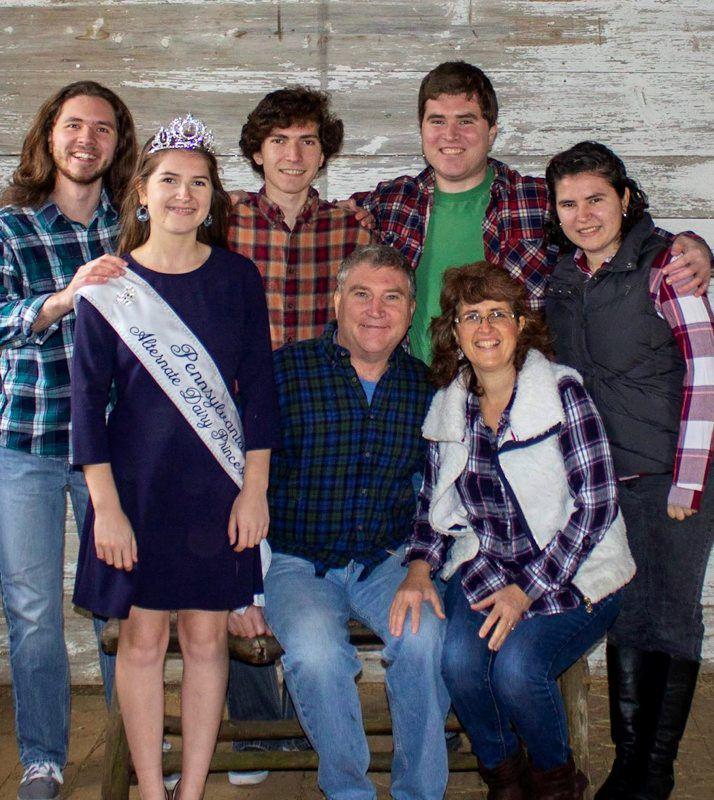 "We age it and package it here," Rice said about the cheese made at her family's farm and business, Clover Creek Cheese Cellar.
Rice's older sister, Yolanda, was the Blair County dairy princess 10 years ago. Despite that reign in the family, Vannika was not sure she was interested.
Years later, another Blair County dairy princess, Cara Stoltz, encouraged Vannika Rice to consider a run for the title. Stoltz later became alternate state dairy princess for 2018-2019.
Rice finally mustered up the courage, and she not only won the county title, she moved on to be named state alternate. Stoltz crowned Rice at both events.
This year's county pageant was to take place in May, but now has been pushed into June due to physical distancing requirements that help prevent the spread of COVID-19.
Rice said she changed her mind about wearing a dairy princess crown when she realized the importance of promoting dairy in the community and in the state.
"Farmers have the most beautiful job," she said. "They provide us with the food we eat. They care for the cows. People don't understand how they get food to their tables."
Rice is so passionate about dairy farming that she has goals of her own.
"I want to be a dairy farmer, no matter what," she said.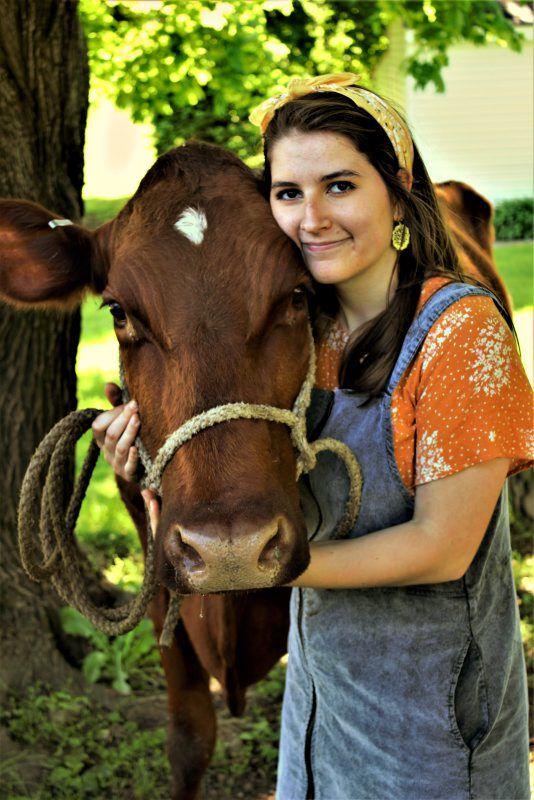 Her role as alternate is not much different than that of the state princess.
"The titles don't matter really. The way I see it, we are each promoting the program and attending larger events," she said.
The largest promotion event is the Farm Bureau banquet in October.
However, like many events nationwide, the COVID-19 pandemic has shut down many events that include large gatherings of people.
And, school closings since mid-March have limited the dairy princess program visits to school settings this spring.
"Instead, we are doing our best to show presentations on social media," Rice said.
She has demonstrated the cheesemaking process online for students to watch during the quarantine.
Rice was so concerned about not reaching people with the dairy promotion program during the shutdown, that she began to brainstorm.
She contacted all of the state dairy princesses nationwide and asked them to help take part in a "milk toast."
The participating princesses and their alternates videotaped themselves talking about the importance of dairy and concluded with each young woman toasting the camera with a glass of milk.
Rice explained that some states don't have a dairy princess, and of those that do, not every princess responded. However, the video includes milk toasts by state dairy princesses from California, Oregon, New York, Virginia, Minnesota, Wisconsin, Iowa, Nebraska and Pennsylvania, who all got on board with the effort.
Each princess recorded a line about dairy, and it lasts about three minutes.
Rice filmed her part inside the creamery at her family's farm.
"I just felt a little bit helpless and I wanted to promote positivity. And I wanted to conclude it with a 'cheers' with a glass of milk," she said about the project.
The New York State dairy princess agreed to help Rice put the video together by editing the clips. The video is available online via social media and YouTube. Each dairy princess has been promoting the clip in her own state.
Rice said she feels very fortunate that the pandemic has not hindered her own family's farm and business.
"We've been pretty lucky. We sell our own milk and cheese," she said. The only hit the family has taken is a loss from the restaurant industry shutdowns.
"But we're doing (OK) for now," she said.
Rice is the youngest in her family and the daughter of David and Terry Rice, owners of the farm. Her oldest brother is a Penn State graduate and a cheesemaker at the farm. Vannika said her plan is to join him in that role after she completes college.
She is planning to attend Cornell University in the fall, majoring in animal science with a focus on dairy management.
The family started its own cheese plant in 2007, she said. The Rice family produces 15 kinds of hard cheeses that age naturally.
The most popular choice at the farm is named Bruschetta as well as some cheeses they have named Four Leaf Clover and Royer Mountain (a Romano cheese).
Rice will crown the next alternate dairy princess in September.
To view the milk toast video, go online to Youtube and search for "National Milk Toast with Dairy Princesses Across America."