HARRISBURG, Pa. — A small farm which has been helping veterans over the years is now helping anyone struggling during the ongoing coronavirus pandemic.
Tim Wallace, a veteran himself, describes his farm as a "small 5 acres who raises for a military share."
Milk & Honey Farms near Harrisburg has helped thousands of people by giving away vegetable seeds since the COVID-19 pandemic was declared by the World Health Organization on March 11. The farm's current effort to raise food is envisioned to have similarities to Americans' victory gardens during World War I and World War II, in which growing a garden was encouraged to help families' raise food and boost morale during wartime rationing. The victory gardens at that time were created on public and private property to help feed those impacted by the wars.
In this current scenario, instead of providing property, Wallace's farm is giving away the seeds for people to plant wherever they choose.
Seeds for green beans, carrots, beets and other vegetables are packed in bags and handed out to anyone who stops at their location during the pandemic.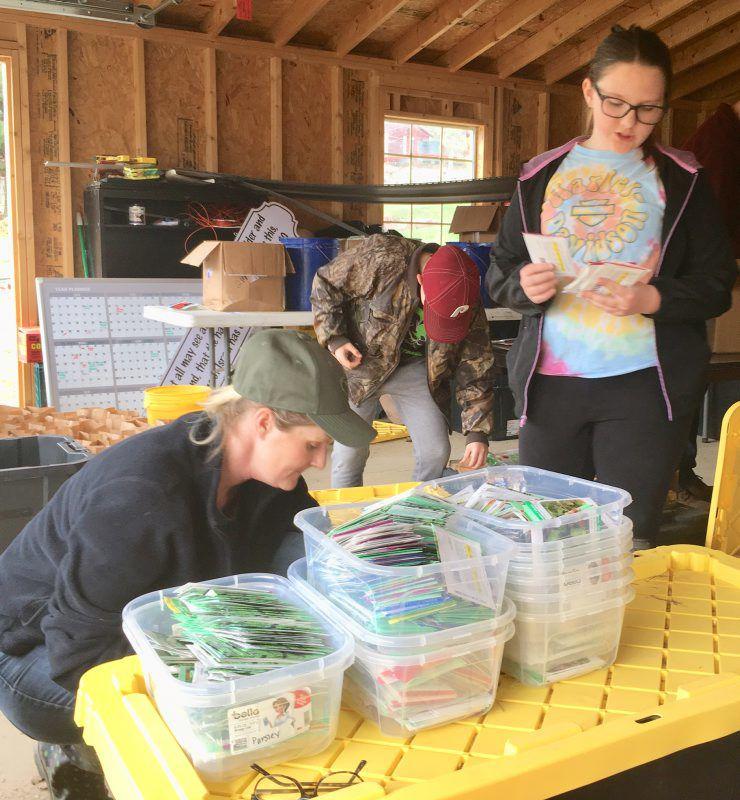 Wallace had previously grown vegetables for families of deployed military veterans, and handed out the actual produce he raised.
According to its Facebook page, Milk & Honey Farms is a privately owned farm with nonprofit 501c3 status that provides seasonal garden plots for volunteers to grow crops for local food banks and veterans organizations to distribute to those in need.
"Our normal mission was to have volunteers come in and help us without any fundraisers. This was set up like a power grid that would go down the line. When the pandemic came, I saw all the extra seed we had here," he said.
Wallace started his effort on Easter with a goal to help 500 families. Instead, his project helped thousands.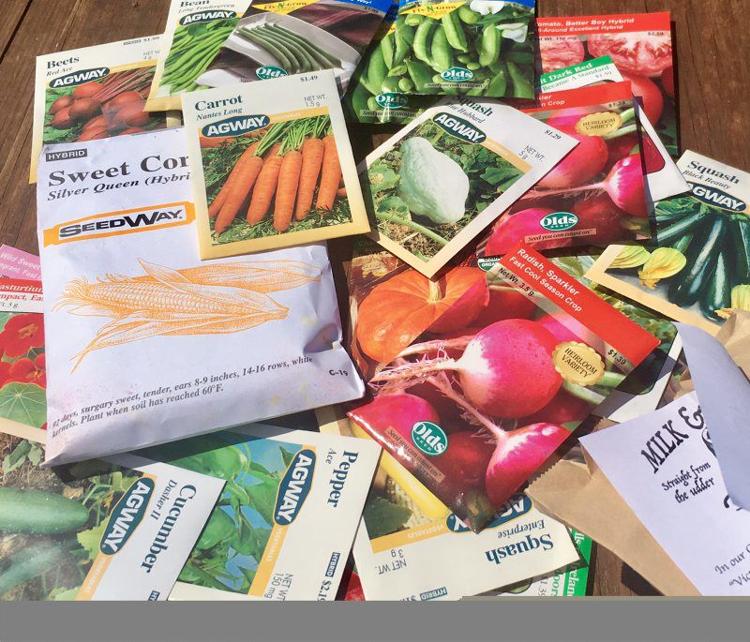 Because of the pandemic, many U.S. businesses are shut down and tens of millions of Americans are furloughed or out of work. So, Wallace decided to give the seeds away to those who maybe wouldn't normally plant their own produce except for this time, when they have a real need.
Wallace's farm is still operating, with volunteers only.
"Our volunteer families have been on lockdown together," he said about the stay-at-home orders since March in Pennsylvania to prevent spread of COVID-19.
Wallace pointed to his faith as his reason for giving back to so many people.
Milk & Honey Farms continues to grow its own crops for the local food bank. During the spring months of the pandemic, the food bank was not taking food. But Wallace said he assumes he will be able to donate to them again during July and August.
In the meantime, he and volunteers are keeping busy going through seed packets.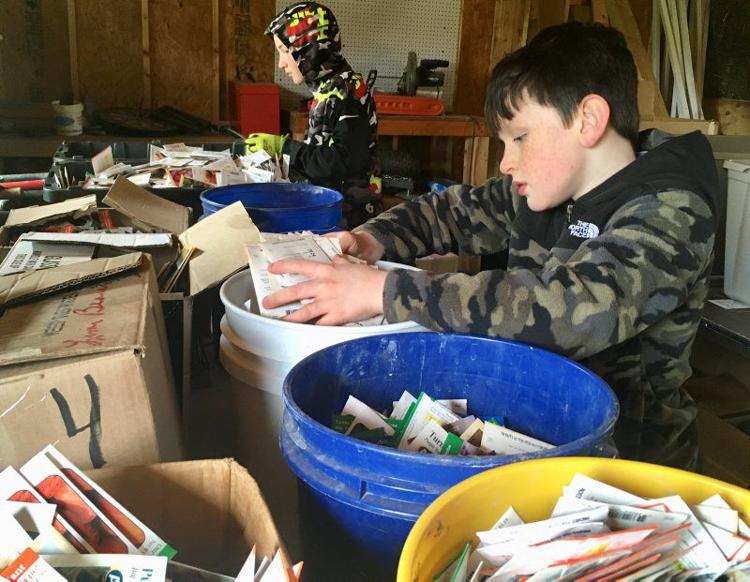 "We went through a mountain of boxes. There are so many different types. We have them sorted, such as corn and beans, the peas and radishes."
As of late May, Wallace said they were running out of carrot seeds. However, they had an abundance of pumpkin and gourd seeds. They also give away melon seeds and bags of herbs.
"We're finding some weird stuff," he said of seeds, including red gourds.
When the Easter seed giveaway was announced, the volunteers were working from sunup to sundown.
If a family wanted two bags of seed packets, they were given two. They were also given flower seeds.
This continued during the weekends through April with filled bags of seeds going quickly.
"Tomatoes were all gone a while ago," Wallace said.
Many who come to get the seeds have never planted before and it is their first effort.
"I know honey and I know goats, so when I started planting I had to go on YouTube," Wallace said.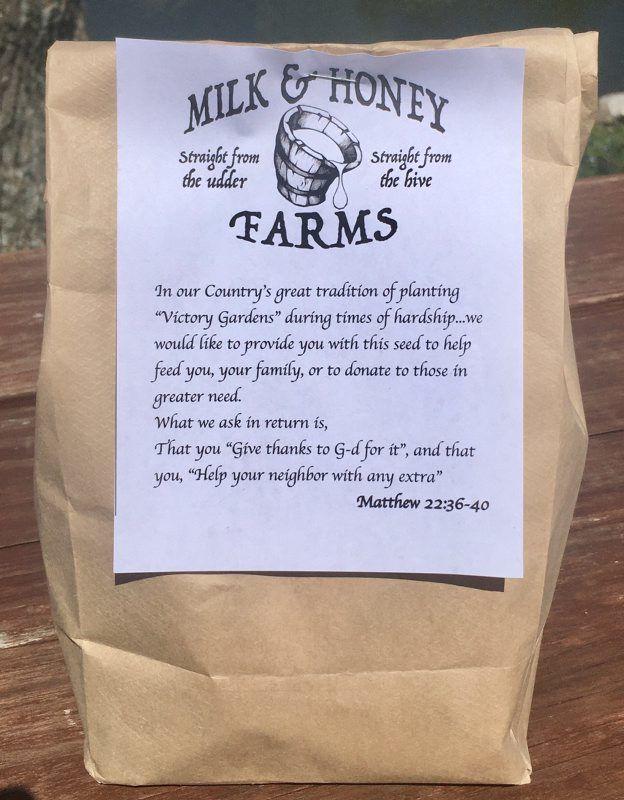 He willingly gives instructions to those who ask when they stop in.
Where is Wallace getting all of these seeds?
Many were donated to him for the veterans program and continue to be donated for this effort from those in the community.
"Most farms don't want to plant what is not organic anymore," he said, and so those seeds are sent to Milk & Honey Farms.
Organic versus non-organic is not the issue for this mission, he said.
"We're in the business where a bean is a bean. We're trying to feed hungry people and we're using unwanted seed. There is nothing wrong with it."
The seed packets are enough for a 30-by-30-foot vegetable plot.
Milk & Honey Farms also has an apiary where it sells raw honey as well as milk goats.
"People came in and saw all the goats and their babies," Wallace said. They would inquire about buying the goat kids, so this soon became another farm venture in which Wallace provided homes for the baby goats when they were weaned from the mother.
The farm also has free-range eggs and is beginning to sell pullets. The family also rescues huskies, which keeps the farm free from predators.
Wallace's farm is located at 1850 Parkway West.
For information on how to receive seeds, Wallace can be contacted on the Milk & Honey Farms Facebook page or by email at dirtdart357@yahoo.com or by phone at 717-545-5294.