BOALSBURG, Pa. — Farmers markets can get crowded at this time of year as customers peer over tables of produce, and browse the breads and baked goods on display. Vendors get busy taking money and bagging items. Customers wind their way between vendors, brushing past one another to find all of their desired purchases, carrying multiple bags or boxes to their vehicles.
Now that a pandemic is happening and social distancing is needed to help stop the spread of the COVID-19 infection, a Centre County woman has already found a way to keep business rolling for farmers markets in her area while maintaining physical distancing.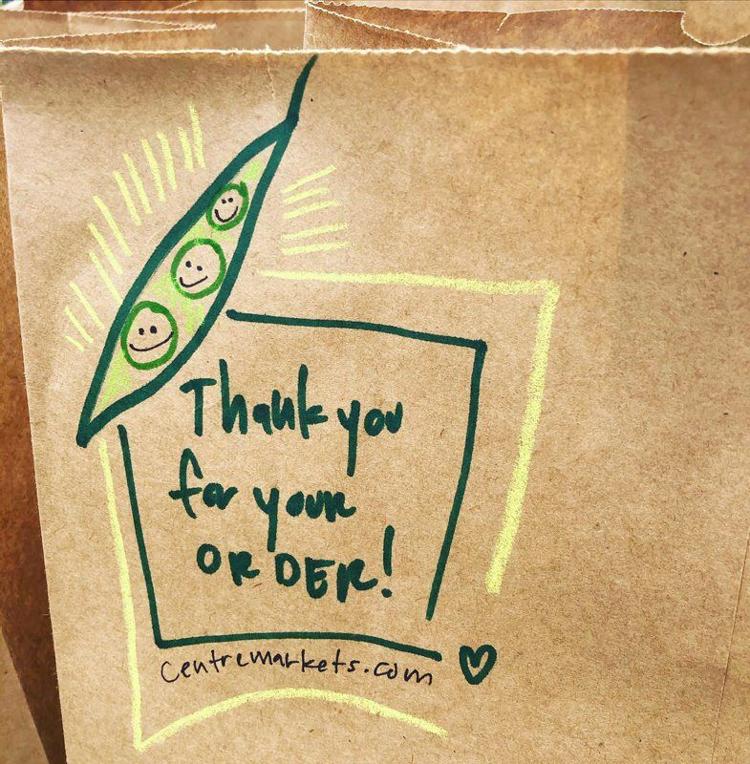 She is Sabine Carey, a flower farmer and farmers market vendor who is also a board member for the North Atherton Farmers Market and the Farmers Market Coalition, a national organization.
Carey had already developed an online farmers market, called Centre Markets, last summer. It was an effort to help vendors and farmers markets in Centre County collaboratively get more exposure in the community via social media, a website at centremarkets.com, and newsletters. The Centre County Visitors Bureau provided a grant for the program.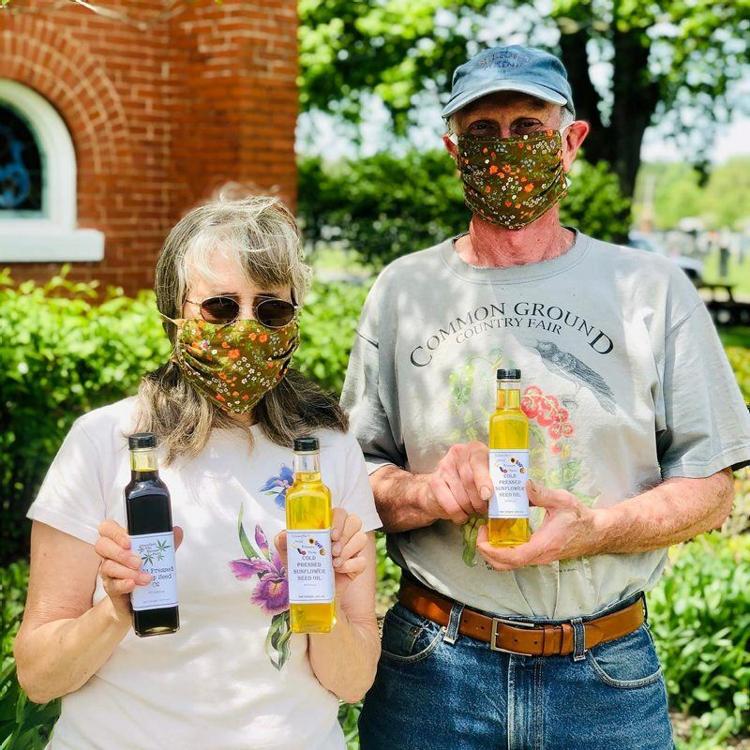 "The plan changed drastically in March," Carey said of the COVID-19 pandemic, "Before then, it was more geared toward promoting."
After careful planning and research, Carey found a way to have customers shop for their favorite farmers market items online and pick them up while social distancing. This was an ideal option, she said, for older shoppers and those with compromised immune systems. It also became popular simply for the convenience.
When businesses were shutting down and people were being told to stay home during the month of March, Carey said farmers markets everywhere were wondering how they were going to operate.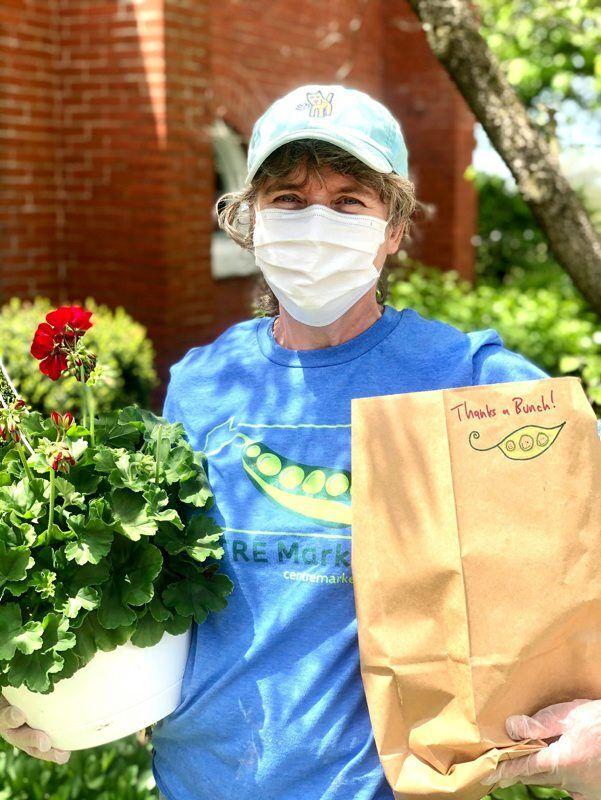 "We had a few indoor markets still open and we started hearing scary scenarios where outdoor markets may not be able to operate. Our first concern was 'What are our farmers markets going to look like in the summer? Are we considered essential?'"
In late March, the state of Pennsylvania had released a list of "essential businesses" that were allowed to stay open while other businesses were required to close to slow the spread of the highly infectious virus.
During that time, Carey was engaged with the Farmers Markets Coalition, whose members were having multiple virtual Zoom meetings online to discuss the options.
"We were concerned if we're not open, how would we feed our people," Carey said, pointing out that early on in the shutdown some grocery-store shelves were empty.
Carey said she realized it was important that producers stay connected to their customers during this time.
"They needed an opportunity to buy food and keep a safe distance," she said.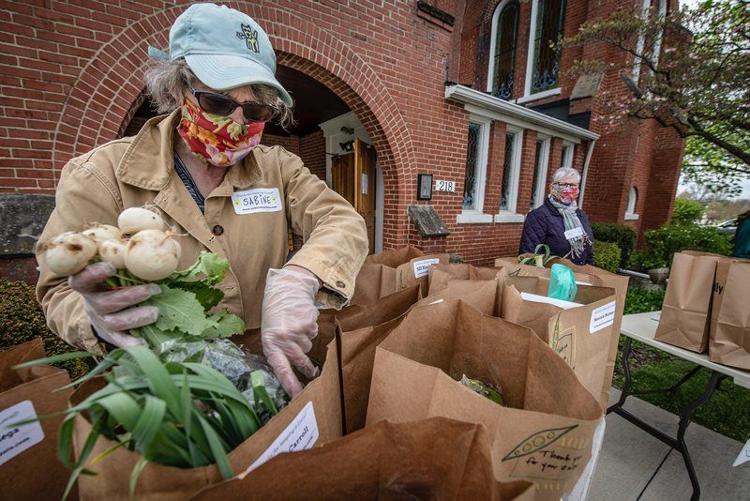 At the end of March, some of the small indoor markets were still operating. However, Carey said, "We couldn't operate safely there anymore."
So, the operation moved to a larger market in Boalsburg, at a military museum where the market was able to operate outdoors — a safer environment where the risks of getting COVID-19 were less. Customers were able to order online at centremarkets.com and pick up their items already packaged and ready to be taken home.
Since then, for the last three months, the market pickup has been happening weekly from 3:30 to 5:30 p.m. on Tuesdays. Because farmers markets were on the list of the state's essential businesses, along with most agricultural-related endeavors, the regular farmers market at this location also was able to continue from 2 to 6 p.m. on Tuesdays.
This pickup venue became an appealing option to farm market shoppers almost immediately.
A variety of 20 vendors — ranging from produce, meat and dairy producers to bakers and honey makers as well as those who make homemade soap and other items — stay in touch with Carey regularly. They provide her with their inventory at the start of each week. Updates to farm products and their availability are posted on the Centre Markets website and via social media pages such as Facebook and Instagram. Then, shoppers make their orders and give payment online. The orders are packed in a local fire hall next to the farmers market in Boalsburg. The bags are labeled with the names of shoppers. The shoppers pick up the items without having to wait in lines or crowds, and without having to exchange money, Carey said.
The farmers market vendors are paid weekly or biweekly, either electronically or via check. Carey takes a commission from the vendors to cover the costs of renting the fire hall and other expenses. There is a $3.50 handling fee added to customers' bills for the same reason.
One of the challenges early on was to find a way to make the online buying system work when some vendors were not connected to the internet or had only old-style flip phones instead of smartphone technology. So Carey decided to network using all forms of communication between her and the vendors, yet keep the shoppers buying online.
Many businesses around the U.S. are setting up their own online stores due to COVID-19. When Carey purchased her software for the website, she was told that many farmers markets around the country were buying up the same opportunity.
But, there are pros and cons to going online, according to Carey, such as the cost in getting the items to the shopper. She has been busy keeping up with shopper demand. Employees from the Boalsburg Farmer's Market help her pack items each week.
"This was not what I expected to be doing," Carey said, "I have other jobs as well."
Even so, the Centre Markets collaborative method helps vendors who have no online connection at all to still continue business in these uncertain times. Carey said she expects the program to continue long past COVID-19, simply because people appreciate the option.
"Our baseline support will be there, for sure," she said.
Business has been picking up at a steady pace. Carey started an additional pickup location in Pine Grove Mills on Thursdays this month.
"The key word in all of this is pivot," Carey said, adding that as the world changes with unexpected twists and turns, businesses as well as farmers, need to pivot in the direction of that change to meet the needs of their consumers.