After surviving a spring frost as well as a hot, dry summer with blistering temperatures, southeast Pennsylvania fruit farmers welcomed a cool, early September. The chilly weather had apple fans asking about fresh apple cider a little earlier than usual, though the apples were a little later than expected.
But well before the first day of fall on Sept. 22, both small and large cider-making operations all were in full production mode.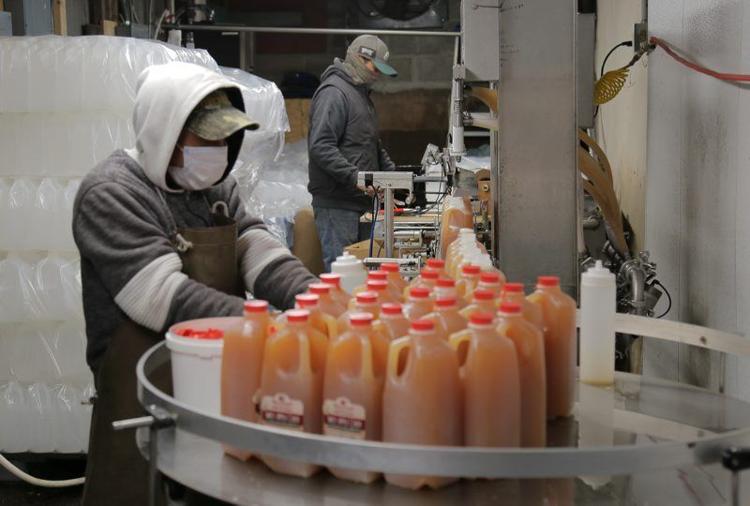 Sweet apple cider has been popular since Colonial times. In southeast Pennsylvania, there are several large commercial cider producers, including Country Acres in Waynesboro and Kauffman's Fruit Farm in Bird-In-Hand.
Country Acres specializes in producing apple cider and lemonade for the wholesale and retail markets. The century-old Kauffman's Fruit Farm grows 100 varieties of apples. The operation presses 500,000 gallons of cider yearly, and up to 20,000 gallons a week in the fall for retail and wholesale customers, using a production, accordion cider press.
Despite being available in supermarkets, many families like to purchase their cider — freshly pressed — at local farm stores or orchards where the popular drink is processed several times each week to assure freshness. Sometimes cider from their coolers is just hours old.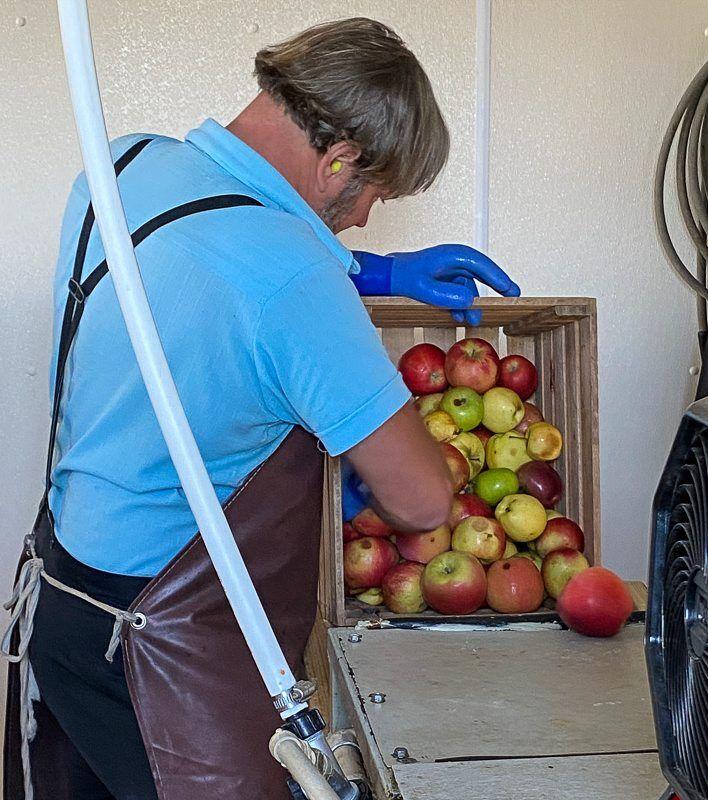 All sweet cider purchased in supermarkets or large farm stores must be either pasteurized or treated with ultraviolet light to kill bacteria that may cause E. coli or salmonella.
Orchards with on-site cider presses can sell unpasteurized cider in their farm stores for customer consumption only. Some cider connoisseurs believe unpasteurized cider has a richer taste.
Cider will begin to ferment after a relatively short time, so shelf life can be somewhere between 10 days to two weeks. Cider needs to be refrigerated after purchase to remain fresh the longest. Many cider makers actually say that cold apples (kept at a temperature in the 30s) make the best cider. The liquid is fairly light and clear when bottled and turns a darker brown only as it becomes exposed to air.
Three southeast Pennsylvania orchards that raise apples and press their own cider are Beiler's Fruit Farm and GreenBank Orchard in New Holland, and Weaver's Orchard in Morgantown. They all are in the midst of a busy season, currently pressing apples several days a week to keep their stock fresh.

Beiler's and GreenBank are farm stand retail only and do not pasteurize their cider. Weaver's has a wholesale component to the business, selling to other farm stores and Redner's family markets and treats the cider with the FDA-approved ultraviolet light to kill any bacteria. The USDA inspects all cider-making operations at least once yearly.
Michael Beiler is the current owner of the 40-year old, 26-acre Beiler's family farm, where some 25 varieties of apples are grown.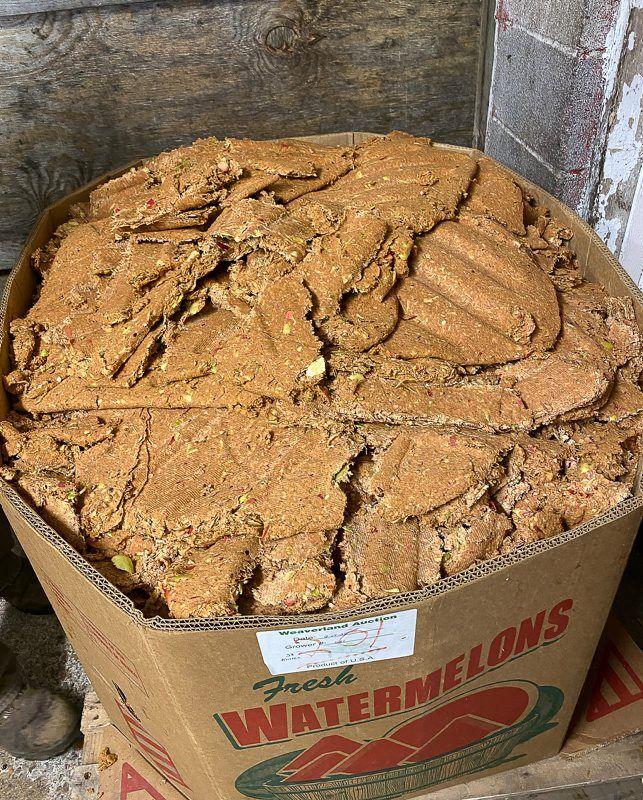 "We don't start making cider until mid-September," Beiler said, "It's just not a summer drink."
Beiler did have some apple damage from a June frost, but said his overall crop is good. "I try to make my cider unique with a sweet and tart flavor using a variety of different apples," he said.
Beiler's cider received first-place honors at the 2020 Mid-Atlantic Fruit and Vegetable Convention in Hershey, held in early February.
Similar to most farm-based small operations, Beiler uses a rack and cloth technique for the cider. It is labor-intensive, but can be done by just a few people, utilizing apples that are washed, mashed and then wrapped in cloth and squeezed to free the juice.
Beiler uses nine bushels of apples to produce a 30-gallon batch of cider. He usually does two batches at a time to be sold from his farm store.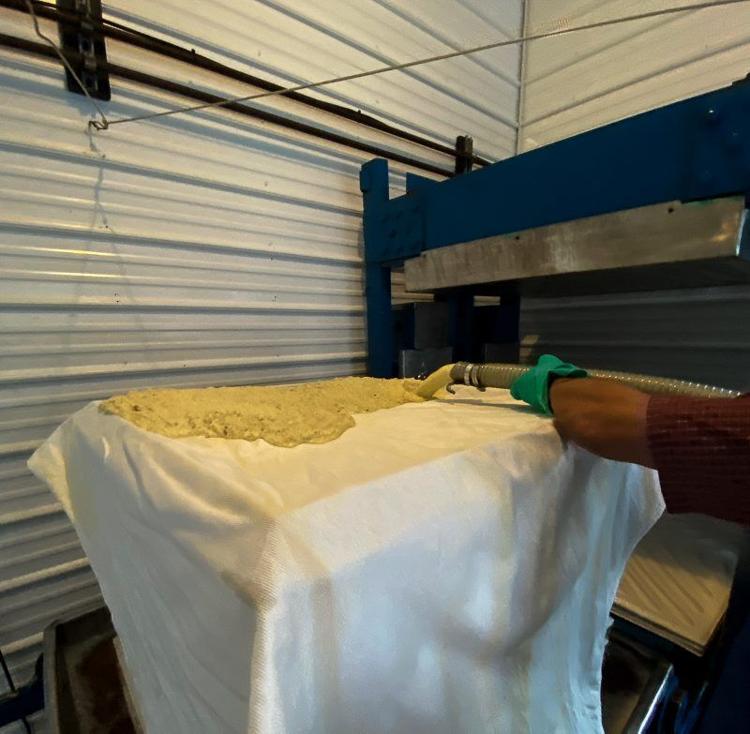 Another apple-pressing technology is called a belt press, in which apples are washed and run through a hopper and grinder. The belt press runs the pulped fruit through a series of rollers to extract the juice quickly and consistently, and is less labor-intensive.
Ed Weaver of Weaver's Orchard is the third-generation owner of the farm that his grandfather started in 1932. The 140-acre farm includes 80 acres to grow a variety of fruit.
Weavers' pick-your-own apple operation is having an unusually busy season.
He feels it is because people just want to get out of the house into the open air to do something after being cooped up for months with stay-at-home guidelines that came along with the COVID-19 pandemic this year.
Weaver's Orchard presses 60,000 gallons of cider a year using the rack and cloth method, and produces 100 gallons of liquid in each batch. The remaining apple mash is given to local farmers as feed for their hogs.
Just about all apple orchards with cider presses also use No. 2 grade apples that are purchased at a reasonable price from local farms to supplement their own orchard harvests.
All apples at Weaver's are washed before being sorted for their retail farm store sales. He has employed strict safety guidelines for his 70 full- and part-time staff during the pandemic, he said. Weaver's electronically tags all its fruit and has an in-house safety manager that can trace the destination of each commercial order.
GreenBank Orchard also started producing sweet cider by mid-September this year. A small operation, GreenBank's Plain Sect owner produces 150 gallons per batch using the rack and cloth method, and applies some 70,000 pounds of pressure to between 15 and 18 racks of washed and chipped apples in each pressing.
The 60-acre farm has 5 acres devoted to fruit and 12 varieties of apples are grown.
Besides pressing cider for the GreenBank's small retail farm store, the orchard owner presses small amounts of apples brought to him by local farmers for their personal consumption.
Although many apple orchards and fruit farm sites are destination locations for tourists, there are orchards — like Milburn Orchards in Elkton, Maryland — that do not make their own cider. They sell their apples to large cider-pressing operations and then buy the pasteurized cider back to sell at their farm stores.
"It's just easier for us that way," said Jay Milburn, who sells his apples to Lohr's Orchard in Churchville, Maryland. Lohr's owner, Darryl Pierce, buys cider from four or five large orchards.
"Because the apples were a little later in 2020, we actually had to purchase No. 2 cider apples from Virginia orchards to have enough varieties to blend his cider for wholesale and retail customers," he said.
Lohr's pasteurizes its cider and during its busiest fall weeks can produce 10,000 gallons through the rack and cloth method for sale at the orchard, at its retail store in Aberdeen, Maryland, or to other farm stores.
Regardless of where you purchase apple products in 2020, be assured, orchard farmers say, there will be plenty of both apples and cider available this fall and through the winter.