Many seemingly diverse influences led Lynne Della Pelle Pascale to open Farmer Street Pantry, a food business in Syracuse, New York, that uses locally grown fruits as star ingredients.
Della Pelle Pascale was led to begin her business through her employment as a pastry chef, excitement about the local foods movement, teaching history at Chittenango High School, and volunteering at a local historical society.
Now in its fourth year, Farmer Street Pantry just won a U.S. Small Business Administration Excellence Award, based upon the business' longevity, ability to demonstrate innovation, sales growth, job growth, community contributions and ability to overcome adversity.
Della Pelle Pascale became fascinated with the history of mincemeat in central New York. The Nonesuch brand in Syracuse made the fruit-laden pie filling from 1885 through 1981. (It is now made by Smuckers in Wisconsin.) Once Nonesuch began, it meant that instead of spending so much time chopping, cooking and seasoning mincemeat for the popular pie, bakers could simply open a can — a much welcomed convenience.
The location of the factory made sense since central New York is a vibrant fruit-growing region of the state. Plus, the factory's close proximity to the Erie Canal enabled Nonesuch to easily distribute its goods throughout the state and beyond. Producers in other canal towns, such as Port Byron and Chittenango, also made mincemeat.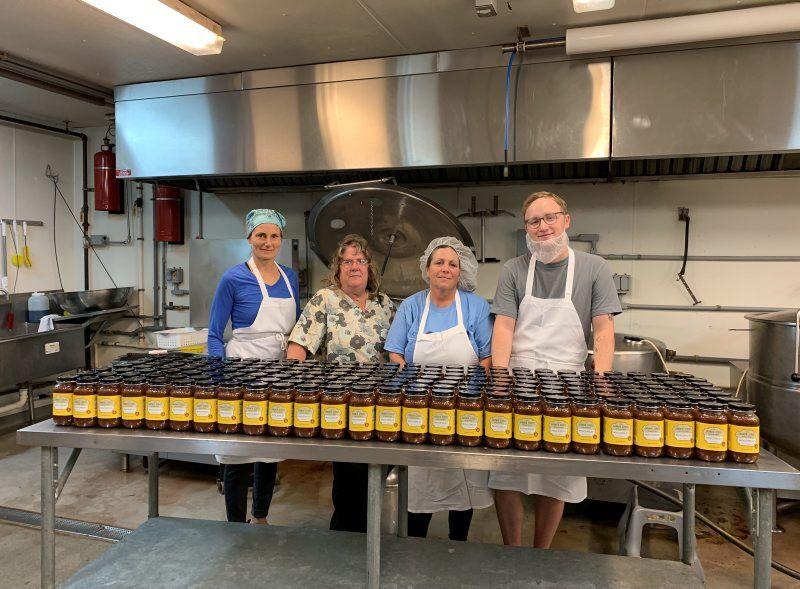 "I bet if we went to Buffalo, Albany and Rochester, we'd find it too," Della Pelle Pascale said. "Mincemeat production was made possible post-Civil War through new manufacturing processing. Mincemeat was a food product that could take advantage of that. From cooking, chopping and transporting, there were technological advancements that made it possible."
Ever the history teacher, Della Pelle Pascale says that the origins of mincemeat are thought to be in the Middle Ages, when Crusaders brought back spices with them from their journeys.
Della Pelle Pascale wanted to bring back this local product to see if she could generate interest in it. Although not a food from her childhood, except the occasional purchased mincemeat pie, mincemeat was not a huge challenge for her to make due to her skills as a pastry chef. She developed a recipe for all-fruit mincemeat, as well as other fruit-based products for Farmer Street Pantry, such as apple sauce, spiced cherries and salad dressings.
She tasted others' mincemeat and tweaked modern and ancient recipes to develop her own. She worked with Cornell, the area's scheduled process authority, to obtain approval for her recipe. She completed a food safety manufacturing license course and received her license through the New York State Department of Agriculture and Markets. Local business organizations like the Small Business Administration and WISE Women's Business Center in Syracuse helped her write a business plan.
For the fruit, she sources several apple varieties from Cahoon Farms in Wolcott, New York, all peeled, cored and diced. Hand preparing was too time-consuming, so she switched to prepared apples from the farm's apple processing plant.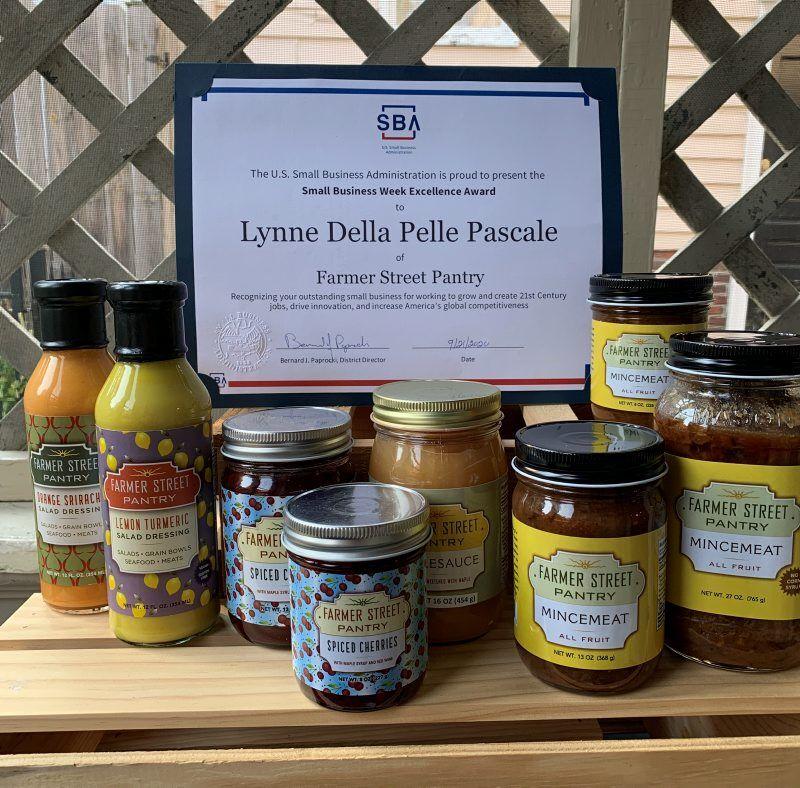 Her maple syrup comes from Dutch Hill Maple in Tully, New York, and lends a unique taste and use of a local sweetener. Instead of suet, she uses a little coconut oil in the mincemeat.
"It's a lot of ingredients and cooking time on the stove," Della Pelle Pascale said. "It's a great value-added product."
She makes her products in small batches at Nelson Farms, a shared-use facility operated by the State University of New York at Morrisville.
Della Pelle Pascale said that making mincemeat in Syracuse is drawing out fans who recall their grandmothers making it.
"Many people still make mincemeat and enjoy it," she said. "The taste connects them in a very intimate way with their families and memories. It's wonderful to stand at our booth and have someone taste it, and their eyes well up because they haven't tasted it since their grandmother was alive. We love to provide that opportunity."
In 2019, she produced just under 1,000 cases of 12 units each. She uses social media online to market the products. Two part-time staff are employed to assist with sales and marketing.
Since the COVID-19 pandemic, she has not been able to market her mincemeat through appearances at festivals and fairs. About 25% of her wholesale accounts have dropped off, she said, but that helps keep the business focused on local market audiences.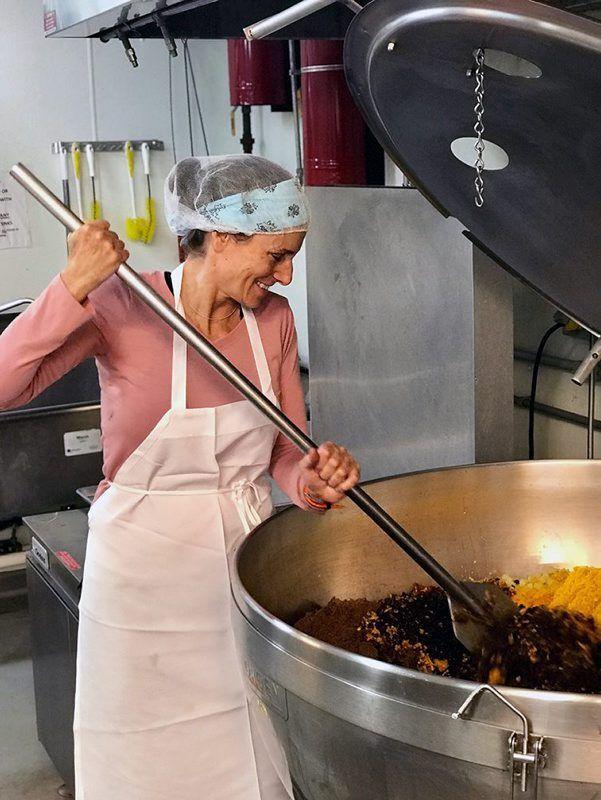 "We're trying to adapt with the unusual circumstances," Della Pelle Pascale said. "We're improving our online presence to increase online sales, though that's not a big part of our business."
She's also considering condensed mincemeat, which would make shipping easier. Nonesuch produced it and she thinks it might be a good move for Farmer Street Pantry.
"I would like to get it to the point where we're running a solid profit and be able to explore ... some new products that I have in mind, that also take advantage of local ingredients and produce," Della Pelle Pascale said. "Eventually, I want to expand the distribution. That is the key to survivability. Like any company with narrow margins, you have to get your volume up."