SPRING GROVE, Pa. — "The (cheese) guild is about networking; it's about education and technical training," said cheesemaker Stephanie Angstadt as she talked to members at the recent annual meeting of the Pennsylvania Cheese Guild.
Now in its third year as a statewide organization, the Cheese Guild held its annual meeting as a working dinner Nov. 4 at the cheesemaking and food service facility of Caputo Brothers Creamery in York County.
Though it is still a relatively small group, with 32 members, the craft cheesemakers are involved in an ambitious lineup of consumer and community education as well as outreach activities. According to Angstadt, 90% of the guild members are farmstead producers, with at least a half dozen of them operating goat dairies.
Expanding into cheesemaking provided a way for many of these dairy farming members to enhance the value of their milk production and add cash-flow diversity.
Marketing techniques utilized by Cheese Guild members range from direct sales and wholesaling to farmers markets and on-farm retailing sites.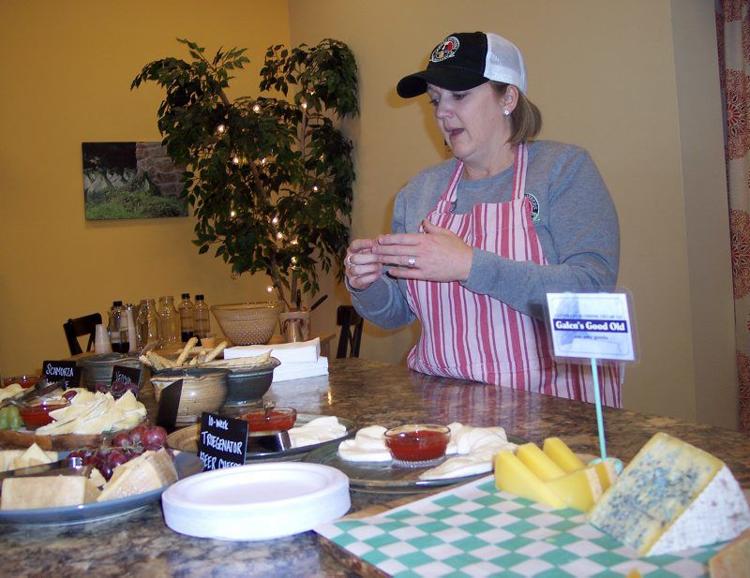 Stacey Kennedy, the guild's communications chair, reported on its efforts to continue updating the guild's "cheese trail" map and reaching out to the public via social media sites like Facebook and Instagram. The guild also does marketing and branding for a variety of events.
"Some of our key events include the Governor's Ball; a Cheese and Chestnut Pairing event in Lancaster; the Dairy Innovation Forum in Harrisburg; the PA Cider Fest at Gettysburg; and the Toast to Dairy," said Kennedy, outlining some of the guild's state and regional outreach activities.
Currently, many of the guild's cheese-crafting members are focused on the upcoming Pennsylvania Farm Show, where competitive cheese events and sales of their cheese wares at the marketplace offer a wide audience to which they can showcase and offer samples of their unique farmstead dairy products.
"A main question we get from Farm Show attendees is 'where are the cheesemakers and where can we find their cheeses?'" said Kerry Kaylegian, a Penn State assistant research professor who serves as the guild's faculty adviser.
"There are so many cheesemakers in Pennsylvania that we organized the guild to provide education," said guild president Sue Miller, of Chester Springs.
"We've had a renaissance of craftspeople making cheese," Miller added, noting that a great many of them are making raw-milk cheeses, more than is being done in any other state.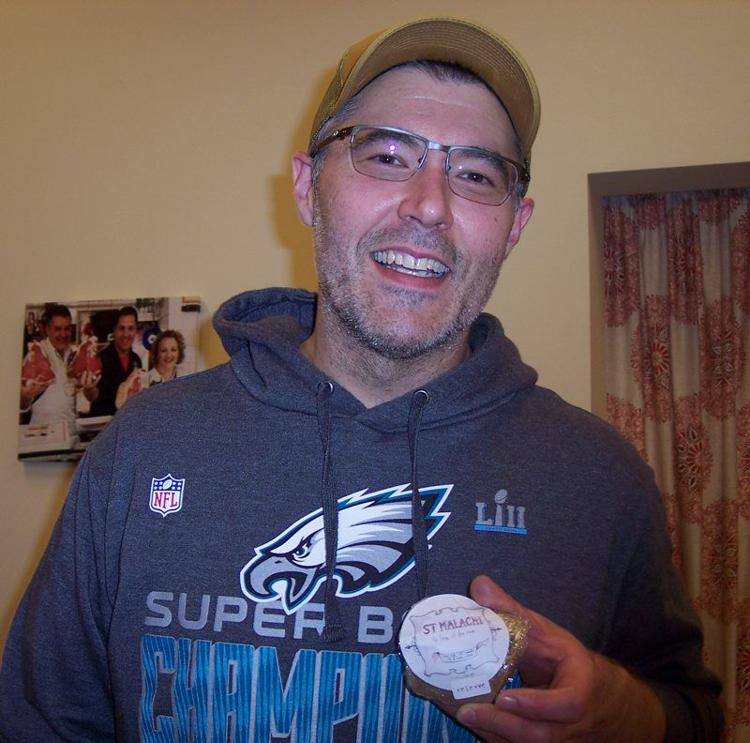 "The state has been very supportive of cheesemaking," she said. "Pennsylvania needs a lot of small farms. They're vested in the community and help care for the rural landscape."
Miller has been crafting cheeses on her Birchrun Hills Farm in Chester County for 13 years, utilizing milk production from the family's 80-head herd of Holsteins and a few Jerseys.
"We had a drought, and then 2009 hit with the dairy economic downturn. We were first-generation dairy producers and it was a bad time. So, I took a class on cheesemaking from a Vermont cheesemaker, through the Pennsylvania Association for Sustainable Agriculture," Miller said about her initial step toward adding value to the family's dairy operation by learning to craft cheese.
She then rented a local facility that was available for her cheese crafting, spending 11 years at that site before building a brand-new production facility last year.
Cheesemaker Pam Gable and her family operate Conebella Farm, near Elverson, a multi-generational farm in business since the 1930s.
In 2007, with a raw milk license, they began sending a portion of their Ayrshires herd production to a local cheesemaker, who makes, cuts and returns product for them to market and sell both on-farm and through three farmers markets.
"Ayrshire milk ages well and makes good cheese," Gable said. "We have 14 different Cheddars and Colby types, four different cheese curds, and preservation-free cheese spreads."
"Our sons are also in the hay business, so we do dairy, hay and cheese," Gable said about the family's three generations working together to bring diversity to their farm operation.
Guild members applauded the recent international acclaim extended to members Sam and Stacey Kennedy, who operate the dairy and cheesemaking businesses at The Farm at Doe Run in Chester County. The farm's herds include dairy cows, goats and sheep, with cheeses produced seasonally from either individual species or from milk blends.
At the recent World Cheese Awards, held in Italy, one of Doe Run's cheeses — an Alpine-Gouda blend called St. Malachi — took honors as the world's best Jersey-milk cheese. The aged cheese, branded after a local Chester County church, bested entries from historically and widely acclaimed cheese production areas in Europe, drawing attention to the high quality of farmstead cheeses being produced in the U.S.
Upcoming activities planned by the guild include a cheesemaking class at Birchrun Hill Farm, taught by Vermont cheesemaker Peter Dixon, as well as a marketing class and a seminar on how to taste and describe farmstead cheeses.
Cheeses crafted by many of the guild members will be available for sampling and sales during the 2020 Pennsylvania Farm Show in Harrisburg, Jan. 4-11.
Additional information on the Pennsylvania Cheese Guild can be found online at www.pacheeseguild.org.