A cold frame is a bottomless structure covered with a plastic, glass or plexiglass frame that relies on sunlight as a source of heat to warm the growing environment for tender plants. Cold frames protect plants from the worst cold weather, and are roughly 5 to 10 degrees Fahrenheit warmer inside versus outside the box. These cold frame structures can be especially effective in suburban and urban gardens.
Season extenders like cold frames can help get a jump on the spring's growing season and extend the growing season in the fall. "The earliest developments in season extension (using primitive predecessors of the cold frame) had begun in the 1670s and '80s," notes Michigan State University Extension. "Many people believe the practice of growing vegetables in hoop houses in urban locations is a new phenomenon. History, however, tells us otherwise. The French were feeding residents of Paris from year-round urban gardens more than 150 years ago. While the technology has changed, the outcome remains remarkably similar; year-round urban gardening helps to feed the people of the city." Think about fresh salads in January and early cucumbers and melons in May and June.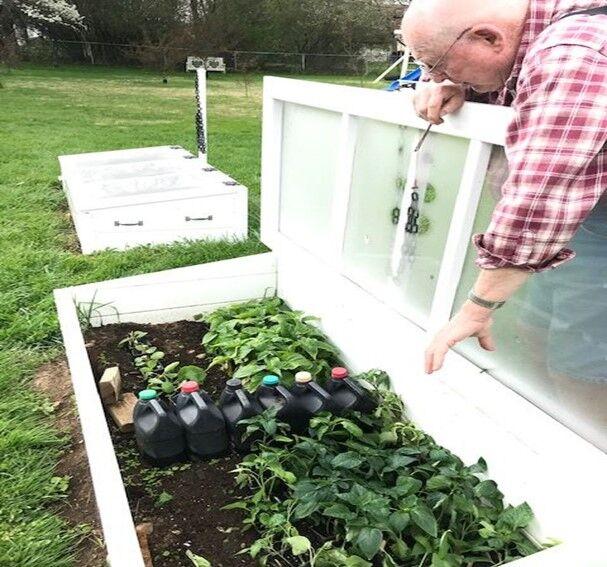 The proximity of inner-city buildings can increase temperatures slightly, further capitalizing on the cold frame's warmth. Additionally, with so much hardscaping, especially in small city yards, a cold frame may be the perfect solution to a lack of garden plots.
Cold frames also allow us to control the soil we put our edible plants in. Metals from air pollution accumulate in the top 1 to 2 inches of soil and stay put. Old orchards have more lead and arsenic in the soil because of residue from old insecticides. The soil next to busy roads may have higher lead levels because of exhaust from now-banned leaded gasoline. The Oregon State University extension service recommends "when metals in soil are a concern, grow leafy and root vegetables in raised beds filled with uncontaminated growing medium." You can read more about metals commonly found in soils here.
Cold frames can harden off spring seedlings before placing them outside. In cold frames, you can also grow fall cool-season crops such as arugula, broccoli, beets, Swiss chard, cabbage, endive, green onions, kale, lettuce, mustard, radish and spinach. The Purdue Extension explains that plants grow more slowly in cold frames, which is great for lettuce and spinach. It is also challenging for rabbits to get into the cold frame to eat your lettuce!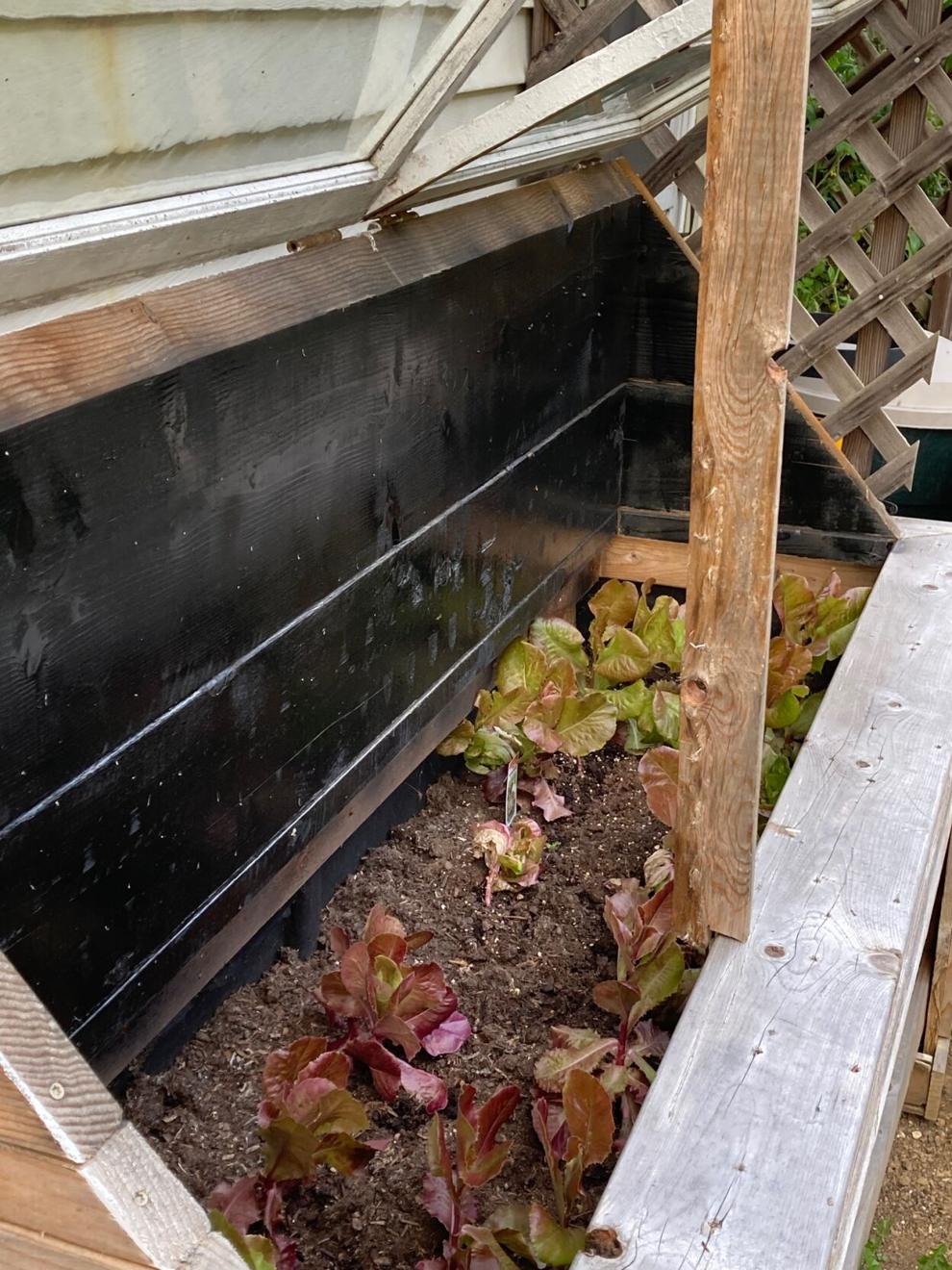 You must close the cold frame top for frosty nights and open it during the day when the temperature warms, but leave it closed if daytime temps are low. Putting a thermometer inside the frame will help you better gauge when to crack the lid and when to close it. On sunny days, the inside temperature can soar in a short time. To allow solar radiation to get in, remove snow and debris from the cover. It will also help reduce the weight on the glass or plastic.
Building your own cold frame is the best way to get the features that you want for your garden. You can also purchase a pre-made cold frame from a local farm supply store or a contractor making sheds and fences. Do-it-yourself kits are available online. Ideally, orient a cold frame with southern exposure and against the structure's wall for warmth.
Cold frames can fill a need we have to extend our growing season just a little bit more than nature alone would allow. We can start annual flower seeds in spring for our containers, propagate some perennial cuttings, and have fresh veggies from our garden in December. They can provide a tiny glimpse of spring when the calendar still says it is winter.