The W. Atlee Burpee Co., affectionately known as "Burpee seeds" to millions of American gardeners, is the nation's largest home seed and plant company and was founded in Philadelphia in 1876, at the time of the Centennial Exposition shortly after the end of the Civil War.
For generations of gardeners, the company's seed catalog — which arrives in early winter filled with colorful photos of plants and flowers — can brighten the coldest day. Changing with the times, in recent years, many customers use the internet to peruse the online catalog and Burpee's newest offerings through the company's comprehensive website at burpee.com.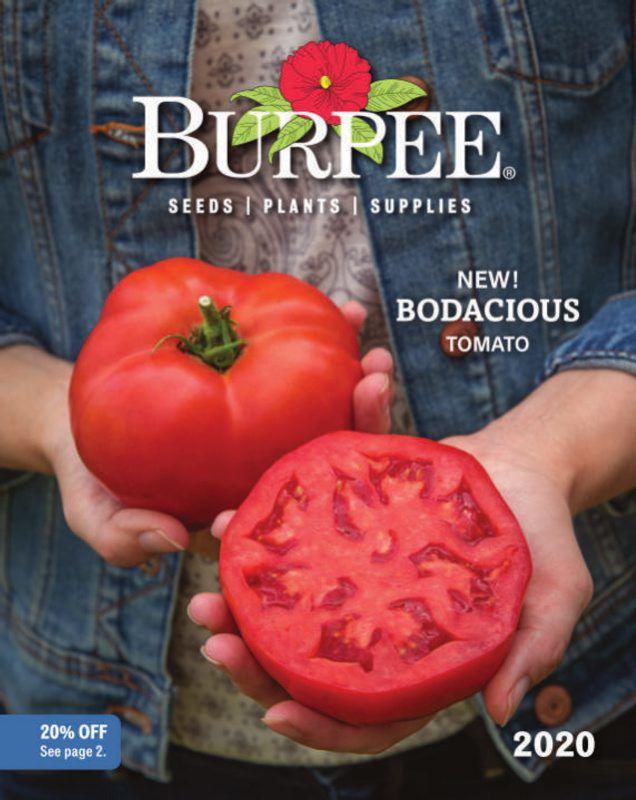 Its appealing garden catalog always has been an early harbinger of the spring and summer growing season for novices as well as veteran gardeners, and made Burpee the largest seed company in the world at the turn of the 20th century.
Both small farmers and home gardeners, then and now, purchased the company's well-known offerings like the disease resistant, best-selling Big Boy tomato (available since 1949) and Lady Marigold series (begun in 1977). Gardeners also have looked for Burpee's newest offerings each year such as 2020's Bodacious tomato and the Silky Sweet turnip.
Other historical Burpee agricultural and horticultural breakthroughs have included Golden Bantam corn, in 1902, the world's first yellow sweet corn, and Iceberg lettuce in 1894, the world's first crispy-headed lettuce.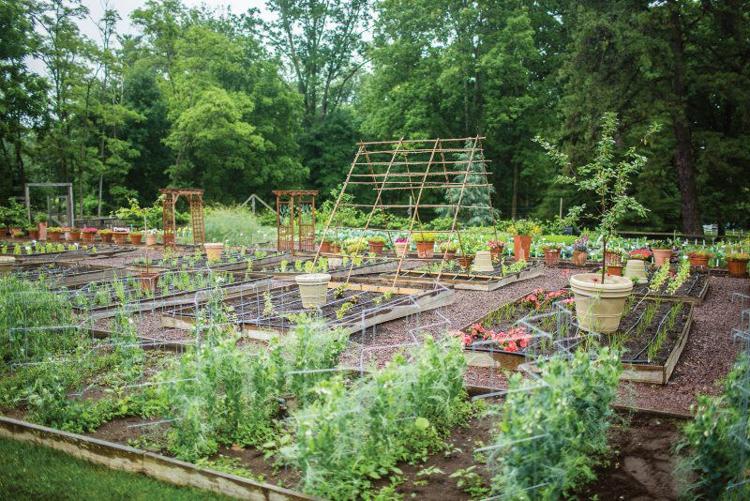 Recently, the National Gardening Association estimated that one in three American households plant vegetable gardens each spring, up some 200% in the past 12 years. The NGA says one-third of those gardeners are in the 18-34 age bracket and they plant in everything from containers and raised beds to traditional plots at their homes or in community gardens. And, with the spring 2020 coronavirus pandemic stay-at-home health guidelines, it is believed that the number of families growing their own vegetables at home will continue to increase for the next several years.
George Ball, a veteran horticulturist from the George J. Ball Inc., Chicago-based family-run seed company, led his family's acquisition of Burpee in 1991, and became its sole owner in 1995. The Burpee family had sold the business to General Foods in 1973 after 97 years of continuous ownership through several generations. Before the Ball acquisition, ITT owned Burpee from 1981-1987, after which a Wall Street venture capital firm bought it.
Ball served as president and CEO of Burpee for nearly three decades. During that time the company, he said, has quadrupled in size. As a privately owned company, Burpee does not publish yearly financial information. Ball guided Burpee through difficult business times in the 1990s to regain its historic reputation as a leader in bringing innovation to the seed market that had been the company mission since its founding.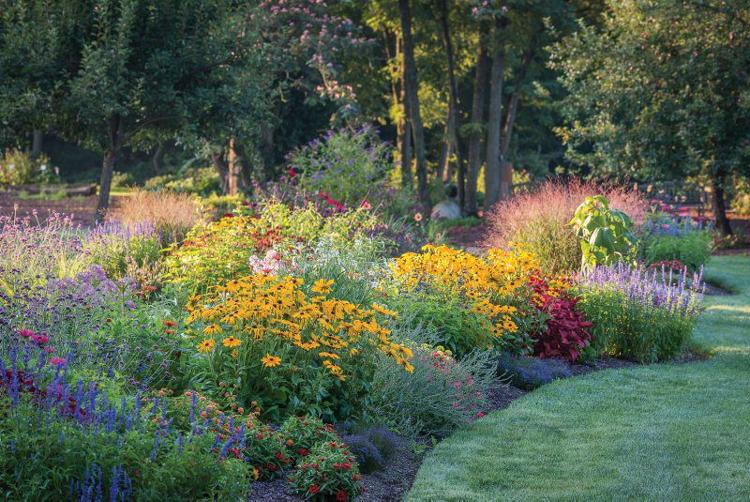 Now, Ball serves as Burpee's executive chairman, having turned over the day-to-day management to Jamie Mattikow (current president and CEO) who joined the company in 2019 from Illinois-based Ferrara Candy Co.
Although Burpee is not the oldest company in the seed business, it probably is the most recognized. What always separated the Burpee company from its competitors, according to Ball, was founder W. Atlee Burpee's mission to be innovative and to produce the best seed — as well as the strongest plants and flowers — with selective breeding (learned from his years raising pigeons, and from Mendelian genetics). Today, with traditional hybridization, Burpee crossbreeds male and female plants to get unique characteristics and adaptability to different growing locations.
Ball points out that for home gardening seeds, one size doesn't fit all and that cultivars have to be bred by seed companies for the latitude at which they are to be grown. He said that many of the country's first immigrants brought seeds with them from Europe where the latitude was 10-15 degrees further north than the United States and had entirely different weather and growing conditions.
"The weather variations from spring through fall are much different in the United States than they are in Europe," Ball said. "We actually have extreme temperature variations in the spring, but are closer to the tropics in the summer with long growing days and heavy moisture."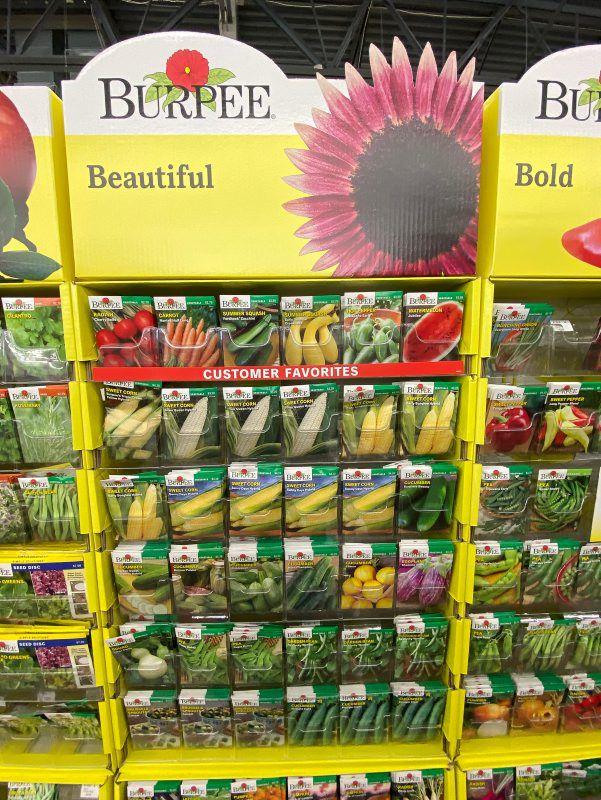 The Burpee chairman says the company founders recognized this a century ago and started selective breeding and hybridization early to produce seeds for this environment.
The Burpee company still considers small farmers and home gardeners its prime customers. In its early days, Burpee sold exclusively through its catalog, backed up with attractive color seed packet displays in retail stores. Now, the catalog and retail stores each represent about 50% of sales. The catalog is supported by online internet catalog sales, as well as the latest email sales specials and postal flyers for seeds, plants and gardening accessories.
Burpee is headquartered in Warminster, Bucks County, Pennsylvania, and still operates the original 60-acre Fordhook Farm — a research station — in Doylestown, Pennsylvania. It was purchased by Atlee Burpee in 1888 and was the site of the Burpee family home and historic seed house as well as other historic outbuildings. Today, Fordhook Farm uses traditional and raised growing beds, as well as shade, perennial and meadow gardens to perfect its plants.
Ball believes there will continue to be a strong growth in home gardens in the foreseeable future. "For years," he said, "home gardening didn't start until a husband and wife felt they were in their permanent home. But today, many younger families are taking a real interest in what they eat, where it is grown and the nutrients it contains."
"They opt for more fresh, home-grown fruits and vegetables from their garden," he said, "as opposed to vegetables that have traveled across country to their supermarket, losing vitality and nutrients along the way. And, that's good for all of us."
Art Petrosemolo is a freelance correspondent and photojournalist in Lancaster County, Pennsylvania.