Spring weather is fast approaching, and New York greenhouses are stocked up on ornamental plants they think will meet the tastes of 2021 consumers.
"The trend is that people are looking for new and unique," said Chad Joss, a grower at Chuck Hafner's Farmers Market & Garden Center in North Syracuse.
Joss grows plants from seeds and orders plants for Hafner's.
"People want bright colors and foliage that's less common," he added. "They also follow online trends they see, like on Pinterest."
Joss has noticed increased demand for philodendrons, blue palms and and fiddle-leaf fig, a non-fruit bearing tree.
"People are open to anything. They're stuck in their houses, and the foliage allows them to change things," he said.
Customers like classics like petunias that have a large variety of colors that complement their existing landscaping.
"Breeders are always coming out with new colors," Joss said. "Million bells are popular. That one is one of our biggest sellers. It's constant color with low maintenance. Geraniums are a big bread-and-butter type of plant for us. It's never going by the wayside."
The Calliope geranium offers consistency in its size and growth, making it a popular variety, he said.
Blooms Throughout the Season
Many people like all-season color in trees, shrubs and annuals. But perennials bring periodic bursts of color to add variety — important for what could be another summer spent largely at home.
"We recommend multiple types, something that will bloom in early spring, late spring, early summer, et cetera," Joss said. "The same goes for trees and shrubs. It gives them a better experience to have something alive and blooming all summer."
Cindy Paine, co-owner of Oliver Paine Greenhouses in Fulton, agreed that a mix of annuals and perennials gives customers dependable color with variety.
"They like to have flowers that come back every year," Paine said. "They have something that will pop up in the spring. But flowering annuals are popular as they get instant color and color all season and people like that."
She orders plants from Proven Winners, including the company's Supertunia, a popular petunia variety.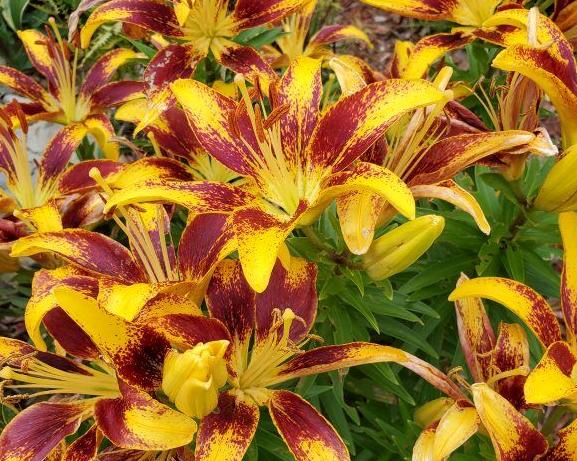 "They're very floriferous, with lots of blooms," Paine said. "They are reliable, very vigorous. You can get a lot of plant and growth. Folks are very successful with them. When you're successful, you're happy. When you're not, you're depressed."
She has observed an increase in home gardening and attributes it to be people spending a lot of time at home over the past year.
"It does boost your spirits," she said.
Any plants with purple or dark blue blooms seem popular among her customers, along with flowers with daisy-type petals.
To flesh out their landscaping, many people want flowers that attract hummingbirds and pollinators, Paine said.
A growing number of homeowners are thinking about how their landscaping goes with their homes.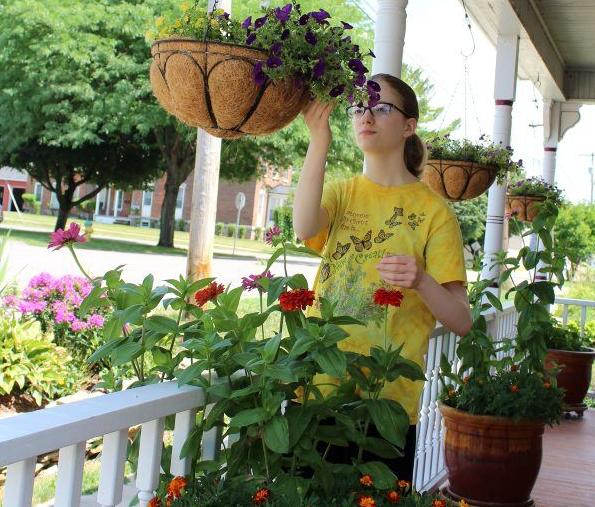 "I think there's probably a little more excitement about some of the shrubbery available," she said. "There are new varieties in dwarf hydrangeas. They want something in the 2- to 3-foot range that's shorter to not block their windows."
Paine is also seeing people turn to container gardening to brighten porches and window boxes. Potted plants can be moved wherever a punch of color is needed.
"Containers keep things off the ground so you don't have to get on your knees to take care of the plants," Paine said. "You get to control. You don't have the pressure of weeds coming up in your pots."