A free, virtual, flower trial webinar offered growers a way to attend the annual Penn State Flower Trials tour during the COVID-19 pandemic, giving participants a midsummer update on which plants are distinguishing themselves in this year's growing season.
Almost 500 participants joined the webinar, streamed via the internet on July 23, that featured a keynote opening video from Allan Armitage from his garden in Athens, Georgia.
Armitage, emeritus professor of horticulture at the University of Georgia, encouraged viewers to keep pressing forward with improving plant varieties as they breed, grow and sell flowers to the public.
"This industry we work in, it's hard. It's hard to make a dollar, it's hard to grow a beautiful plant, it's hard to market. But you're selling something people love. So I'm not saying it's easy, but it sure is fun. It's fun to be part of something that people smile about."
Armitage highlighted how home gardening has seen an uptick of interest and involvement with this spring's COVID-19 quarantine.
"You have a great facility in Manheim," said Armitage, about Penn State's research farm there. "Let's just jump on this and make everything that much better."
One of the largest programs of its kind, the Penn State Flower Trials received new plants from more than 30 plant-breeding companies from around the world this year.
Usually, Sinclair Adam, Extension educator and director of the flower trial gardens at the Southeast Agricultural Research and Extension Center (SEAREC), has 100-plus volunteers come to the trials to help plant and maintain the beds, said Adam.
This year, since the gardens are closed to visitors, Adam, plus a skeleton crew of Krystal Snyder, horticulture educator, Nick Flax, horticulture educator, interns, and other associates planted and maintained the 15,000 plugs that were sent to Manheim this year.
Typically, Adam said, about 30 master gardeners come daily to the facility to help complete the work.
Plant breeders worldwide pay a fee to send their cultivars for evaluation. The SEAREC team provides growing season evaluations, and a final evaluation to help breeders determine their best selections going forward.
Additionally, greenhouse growers come to the garden or attend events such as the webinar to learn which cultivars are performing well and can be added to their inventory in the future.
Part of the morning's webinar included clips sent in by the plant breeding businesses that send plugs to be evaluated at the SEAREC.
This year, the plant breeders highlighted a few things they are working on and excited to offer to the public — a vibrant new yellow petunia, for example; bedding impatiens that are resistant to downy mildew and are growing faster and blooming more than ever before; lavender that doesn't require chill to flower so it can bloom all summer long here in the northeast; or a coleus that is late to flower so it keeps growing foliage vigorously throughout the summer, for example.
Adam, plus Snyder and Flax, walked participants through the gardens with a video camera so that everyone had a look at many of the plants that the breeders talked about.
Impatiens have risen to the top again, as it is one of the larger categories each year. Once the undisputed queen of bedding plants with the highest retail sales in that category, impatiens took a hit several years ago when downy mildew problems made it all but vanish from greenhouse offerings.
The disease "put the kibosh on sales in the U.S., and then the bottom fell out, so we're really delighted to have these (impatiens) in the program," Adam said.
The impatiens plants trialed well last year, he said, and he expected to be pleased with the continued success of the varieties again in 2020.
PanAmerican Seed, a company that is part of Ball Horticultural, sent several impatiens from their line of Beacon Impatiens, flowers that "performed well in 2019 and "are looking really good again this year in 2020," said Adam.
The Beacon Line is looking to be a step up from the Super Elfin line — also resistant to powdery mildew, but plants that defoliated a bit last year in the trials.
The Beacon line of impatiens offers bright red, coral, orange, rose, salmon, violet shades and white, according to Adam.
In the New Guinea Impatiens category — a species of flowers that is resistant to downy mildew anyway — "one of great lines are the SunPatiens from Sakata Seed America," Adam said.
Tested in both shade and sun over the past seven years, they have done very well in both locations. They've shown a little more bloom in the sun sites, and a slightly larger plant size when grown in shade, but have done very well in both applications
Adam particularly likes the compact variety of SunPatiens hot pink and rose glow, which offer "great colors and wonderful habit," he said.
A new series that SEAREC is testing this year is the Roller Coaster impatiens series from Dummen Orange, who sent five cultivars to trial.
"I like them a lot, they look a little bit like rosebuds when they start to open and as they lay down with both sets of petals, they really have impact," said Adam.
The SEAREC team has been testing begonias for several years from Benary. The BIG begonia series, Adam observed, are "really excellent landscape plants, continuously blooming until October and have been a real asset to landscape," adding that this year a new color is the BIG White Green Leaf variety.
Additionally, Nightlife red from Benary is noteworthy, Adam said, "and also wonderful is their Sprint Plus Rose, with a nice compact habit, loaded with flowers — a really good entry."
Adam also highlighted the Super Cool begonia series, which features "a nice compact habit as well as stronger bloomers, with a nice habit and wonderful presence."
Another good begonia series for several years has been the Tophat series from Syngenta, which perform well and are strong finishers, he said.
An interesting plant offering from Ball is Canary Wings, which features yellow foliage and red flowered begonia, he said.
"One of the companies really worth watching in terms of begonias is Beekenkamp," he added. Adam especially liked the "flower power" of Beauvilia White.
In the coleus category, Adam favored a plant called Heartbreaker, and pointed out Dragon Heart, which produces "a wonderful color combination in foliage, a little bigger than some of the other series, but wonderful color interplay."
Ball's FlameThrower coleus series is still "one of the best," Adam said, with plenty of color choices (seven), filigree leaves, serrations on leaf edges, and compact growing habit.
The Main Street Series from Dummen Orange is also notable — "it's a larger series than FlameThrowers, and you may want to pinch them back once or twice in the growing season," Adam said.
As a rule, for coleus, he said, "When we test coleus in the sun and shade, we usually find that the coleus in the shade tend to be taller and colors may be more intense in shade area."
Flax discussed the calibrachoa entries. He particularly liked the Cabaret series, but pointed out other excellent entries from the Cha-Cha series. The Bloomtastic series was also noteworthy, he said, and "the Pocket series is interesting — very compact and good for a tabletop setting or small containers," he said.
An excellent candidate for hanging baskets would be the Calibasket collection from the Westoff Co. or Calitastic golden sun or orange, he said, with really strong colors and vibrant habit.
In the petunias category, the variety garnering much of the attention this year has been Bee's Knees from Ball FloraPlant, a vibrant yellow petunia with a darker center.
"It just calls to you across the garden," Adam said. "We don't have many yellows in the program, but this one is a star."
Another new petunia arrival is the experimental Opera Supreme rose, which proved to be a standout. But Adam also liked the brilliant color of the Durabloom watermelon petunia, and considers the Headliner Lipstick petunia to be "top drawer," along with several other Headliner colors.
Snyder highlighted seven entries from Proven Winners in the Supertunia category. The Supertunia Mini Vista Indigo, she said, was quite compact and "would be great on its own or in a container."
Adam discussed a new series from Syngenta — the Flash Forward series, a miniature flowering, spreading petunia that features a tight habit with a lot of blooms and rich color, he said.
Adam said that he thinks very highly of another new series, the PhotoFinish petunias, which features "really good growth."
During the geranium tour, Adam pointed out the Marcada series as a top producer. Also from Westhoff comes a series of scented geraniums, the Aroma Lemona and Lady Plymouth, which Snyder said has an "outstanding spreading habit and smells wonderful."
J.P. Bartlett entered several geraniums — "all fabulous," Snyder said, "but I really love Cherokee, Emily and Puritan 2."
A mainstay in Pennsylvania gardens, celosias "really do a nice job and typically finish beautifully at the end of the season," Adam said. "A really nice series is the First Flame series — nice compact cultivars with a lot of flower power."
The Kelos Atomics celosias are also really strong performers, he said.
"Of all the celosias that we grow here at the trials, one of the best series going back through the years is the Kelos Fire," Adam said, "Nice plumy forms with strong colors and really good habits."
Magenta and Orange are favorites. The Bright Sparks celosia series boasts very high flower production, he noted.
Noteworthy angelonias are the "Serena Blue IMP" and "Serena White" cultivars, Flax said. Closely related, the Serenita series, he said, "is the same concept, just a little bit shorter. "Between Serena and Sernitas, you can't go wrong, whether you're looking for upright or thriller components, or middle to back tier of a garden bed, you have excellent cultivars."
There are 15 selections in the zinnia program this year, with the Zinnia F1 Preciosa series being "a really good group of plants, (with) a compact habit, lots of flower power, and a number of colors," Adam said. "The Holi series is slightly bigger, but (has) a very good flower distribution."
Six cultivars were entered in the Double Zahara series, which produces "a wonderful color array" and "they're all very good plants," he said, "compact, spreading, good width, and remarkable bud counts."
Standout marigolds included Big Duck Orange and the taller-still White Swan, which produce "really intriguing colors," Adam said.
Lastly, "very exquisite rudbeckias showed up in the program this year," said Adam. Amarillo Gold and Cheyenne Gold are very tall, 3-1/2 feet, and produce very large flowers, "so it's really a nice performer," he added.
Conversely, the MiniBeckia Flame features a beautiful combination of colors in the flower, said Adam.
Dakota Gold and Rising Sun Chestnut Gold are also "extremely well-blooming plants," he said.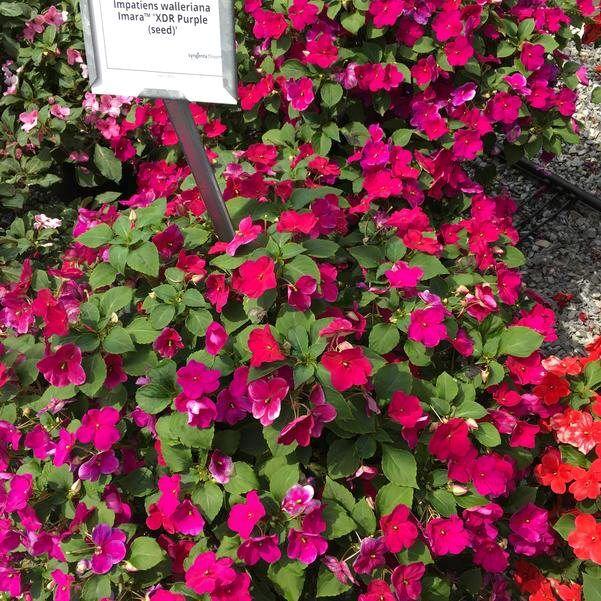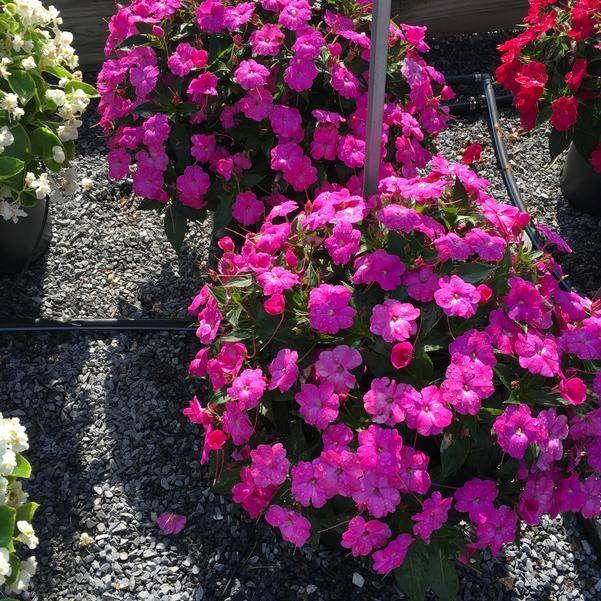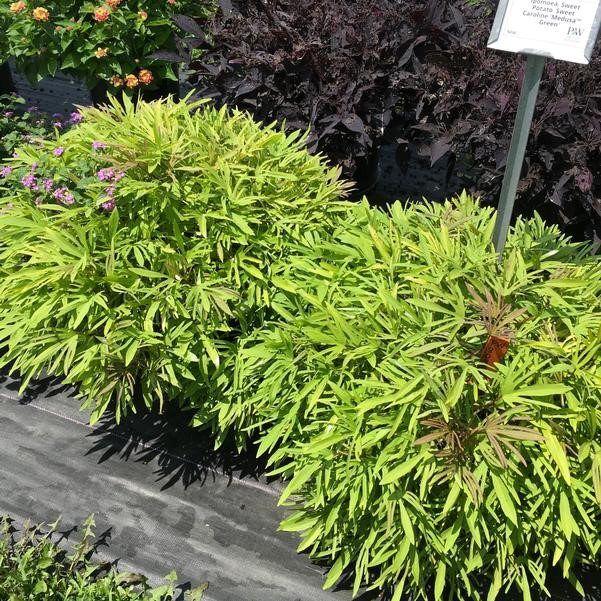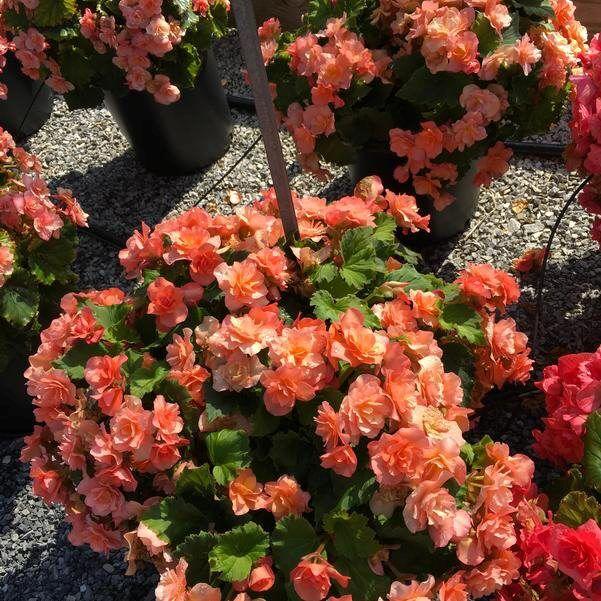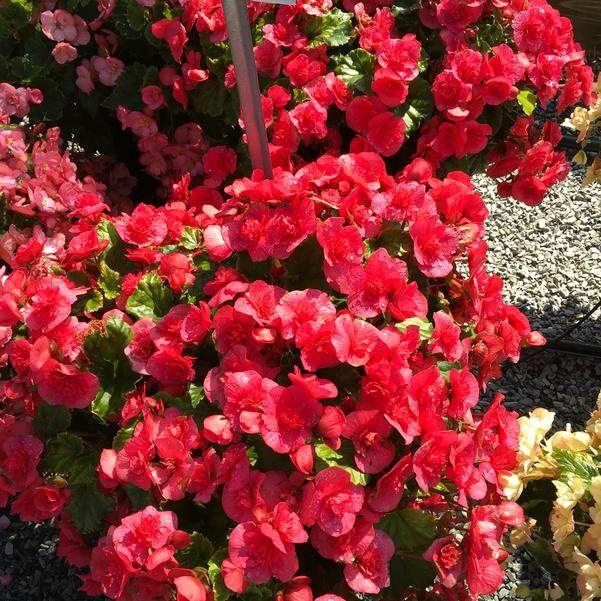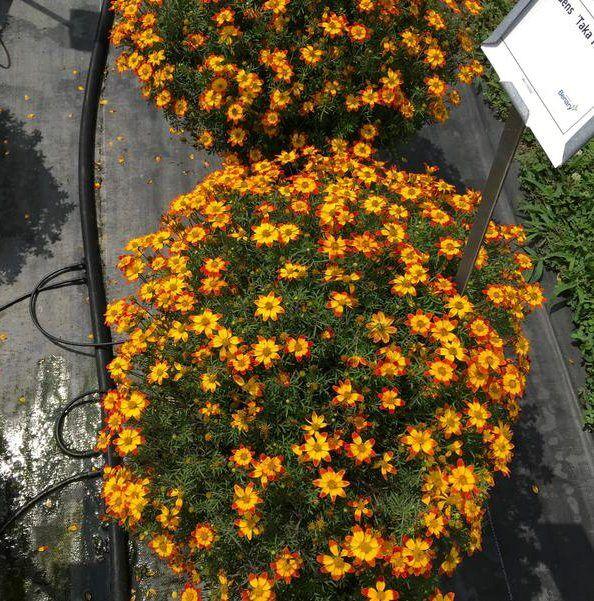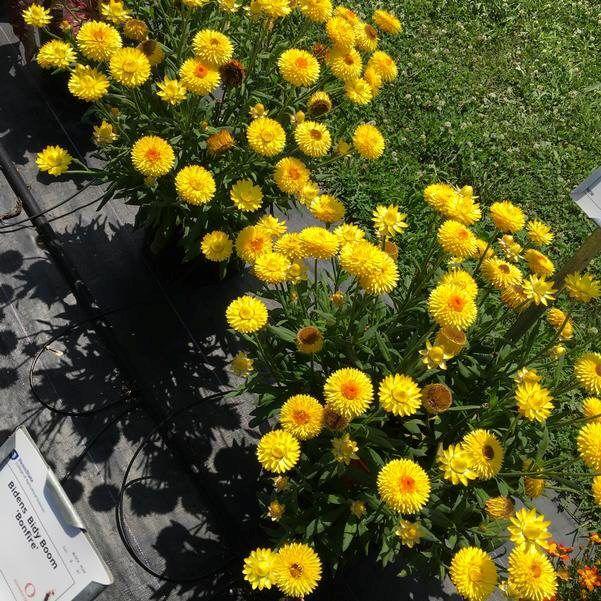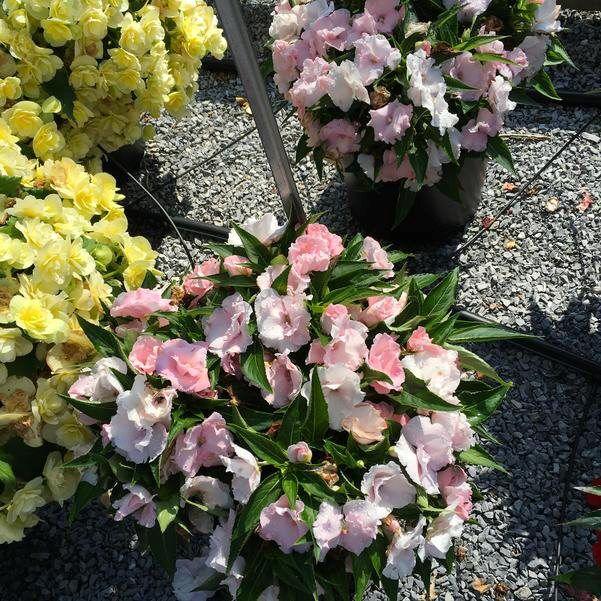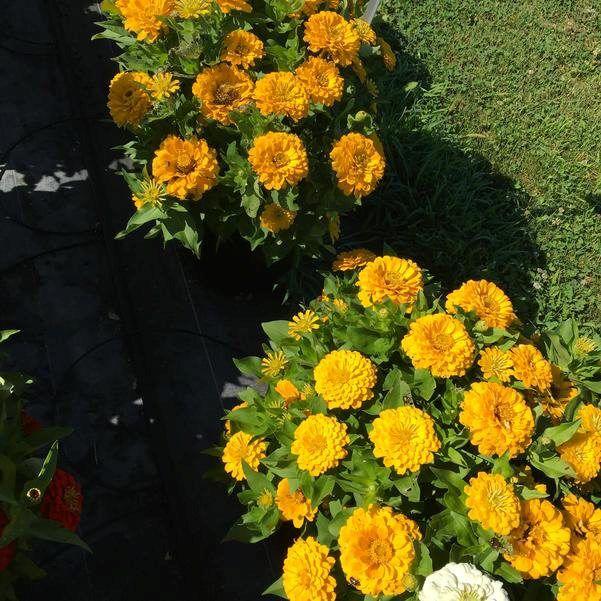 More information and trial results are located at https://agsci.psu.edu/flower-trials.