BUTLER, Pa. — "I love people, and growing herbs and flowers helps me connect with people," said herb farmer Michelle Soto at a recent herb and flower walk on her farm in Butler County.
At the property, a long lane meanders its way to a beautiful setting with a bank barn that now houses her Cutting Root Farm and Apothecary. The split-rail fences indicate that at one time the farm was home to livestock, but now it is dedicated to growing herbs and flowers.
"My hobby became my 'hustle,'" Soto said about how she started her business.
Following college, she said, she taught at various places around the U.S. and gained an interest in wild plants. That led to a pursuit of herbal knowledge.
"I have only gotten into the growing side relatively recently," she said.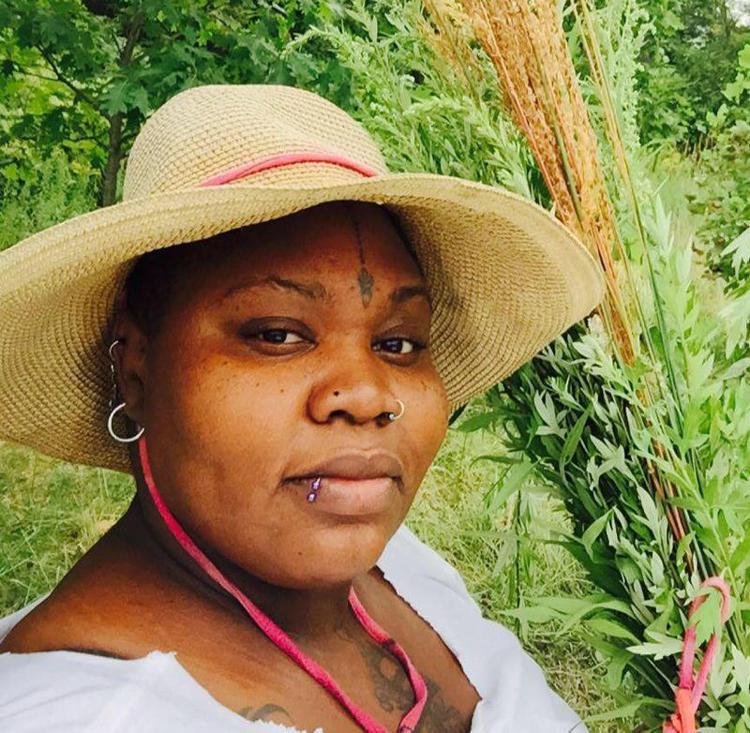 At the event, Soto, and her friend and fellow herbalist, Sophia Buggs, of Youngstown, Ohio, led the group along the site where field-raised flowers are cut for bouquets or drying.
Soto and Buggs have developed a relationship with the plants and want to share what they have learned with others. Buggs operates Lady Buggs Farm in an urban area of eastern Ohio where she grows fruits and vegetables for herself and her community. Soto also teaches herbal workshops, such as a recent one Sept. 24 at Garfield Community Farm in the Garfield neighborhood of Pittsburgh.
Soto picks herbs almost daily to dry and to prepare tinctures and syrups. She uses organic cane alcohol to make her tinctures, but said vodka will work just as well.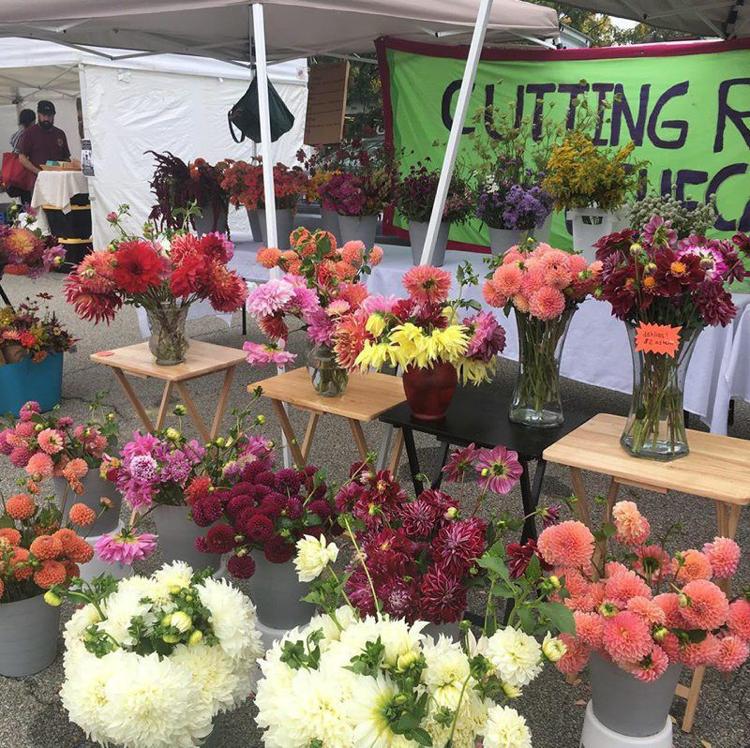 Both Soto and Buggs emphasized several times that it is very important to study about the uses and the dangers of using plants for medicinal or culinary purposes, as detailed knowledge is required.
At the workshop, many participants shared their experiences with growing herbs. For instance, one woman said that she didn't do much pickling, but she always grew dill in her herb garden because it attracted swallowtail butterflies. Others in attendance said that they enjoyed putting mint or basil in drinking water.
"I found I wanted to learn more," said Carly Conforti about the event. She attended with her husband, Craig, and their three young children. Their 10-year-old daughter, Isabella, was an avid participant.
"I would recommend that people who would like to learn more, visit the website of the American Herbalist Guild," Soto said. "It is the organization for professional herbalists. They offer a certification program as well. I am not certified."
"There is a lot of information there and there is a directory of certified herbalists," she said.
The toothache plant created the most conversation during the walk. Buggs said that when her daughter was dealing with braces on her teeth, she gave her the toothache plant. The petal-less flowers and leaves can be made into a tincture that can be used for toothaches or other mouth sores. Participants tasted the flowers and found that they did, in fact, numb their mouths and caused increased saliva to develop.
Many of the farm's flowers are sold as bouquets at Pittsburgh farmers markets. Other flowers are dried for a range of uses.
Recommendations for Home Gardeners
"If you have an excess of herbs in your garden, they can be dried to be used as tea," Soto said. "It takes a lot of dried herbs to make tea."
She recommended mints and rosemary for teas. Infusing honey with thyme or oregano also makes a delicious combination.
Now is the time to be thinking about planting garlic, Soto said.
"I always recommend planting garlic before Halloween and harvesting it before the Fourth of July. Then it should dry for about 30 days," Soto said.
Soto recommends that herbs be dried quickly. Removing the leaves from the stems will help decrease drying time. Having good air flow around the leaves will also help them dry more quickly.
Soto has created a drying chamber with drying racks that are enclosed so she can incorporate heat and air flow. Because of the large quantity that she is drying, she removes the leaves from the stems after drying by rubbing them across a screen.
After she creates tinctures, she stores them in a cool, dry place. Currently, her production room is a converted garage. It is nothing fancy, but it is working, she said.
The tinctures are in containers with lids, but the syrups are aged in jars covered with cloth that will let them breathe. She has found that they will mold if they are airtight. After the syrups have aged, she puts the jars in a slow cooker that contains water and heats them for about 12 hours before bottling the syrups.
Participants had a chance to taste-test the honeysuckle syrup.
"This syrup is made with the invasive honeysuckle that is wild. It has white or yellow flowers. It is used extensively in Japan. It is anti-viral, so it is good for colds, sore throats or congestion," she said. And, she cautioned: "This is not the bright orange honeysuckle that people grow in their yard. The orange honeysuckle is poisonous."
And, with that example, participants learned the importance of studying first and having a thorough knowledge of herbs and plants before using them, to make sure they are used safely.