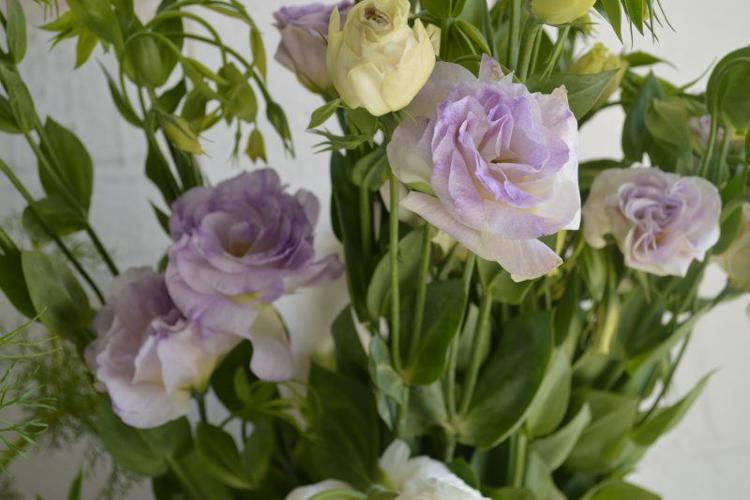 The notion of flower power is true, especially when decorating a home with flowers. And during a stressful time of such uncertainty — flowers could be a cure.
Trisha Snyder, of Flourish Flowers of East Earl, Pennsylvania, and Janelle Kauffman, of Olivias Flower Truck, Lancaster, Pennsylvania, both started their flower farms because of the joy the plants give them.
Flowers do have the ability to boost moods, reduce stress, heal and enhance reproductive fitness, according to Rutgers University researcher Jeannette Haviland Jones. Jones did research on the reactions people had when they would receive flowers or a non-living gift like a candle. Every time each person would receive flowers, they responded with a Duchenne smile, a true smile that involves the mouth, cheeks and eyes, according to Jones.
"Having something alive in the house improves home," Kauffman said.
Snyder grows a variety of flowers in her less-than-an-acre garden. When temperatures are cool, some of the springtime favorite flowers are beginning to establish themselves, like snapdragon, feverfew, larkspur, ranunculus and Canterbury bells. For Kauffman, the spring flowers she sells out of the most from Olivia, a 1964 Chevrolet Corvair Rampside pickup truck, are tulips and daffodils. She also grows unique flowers such as anemone and sweet pea.
Both Kauffman and Snyder received certificates in floral design from Longwood Gardens in Kennett Square, Pennsylvania.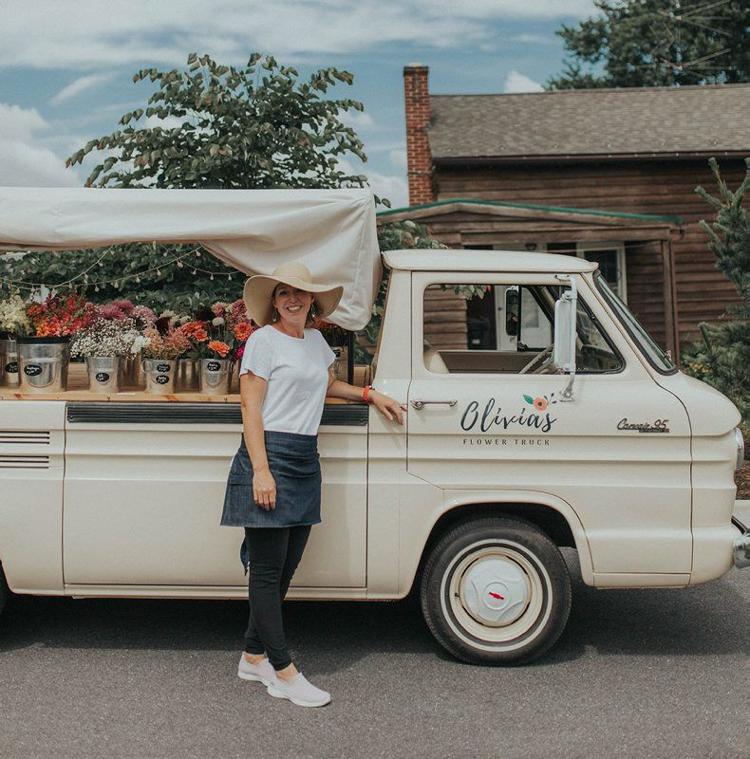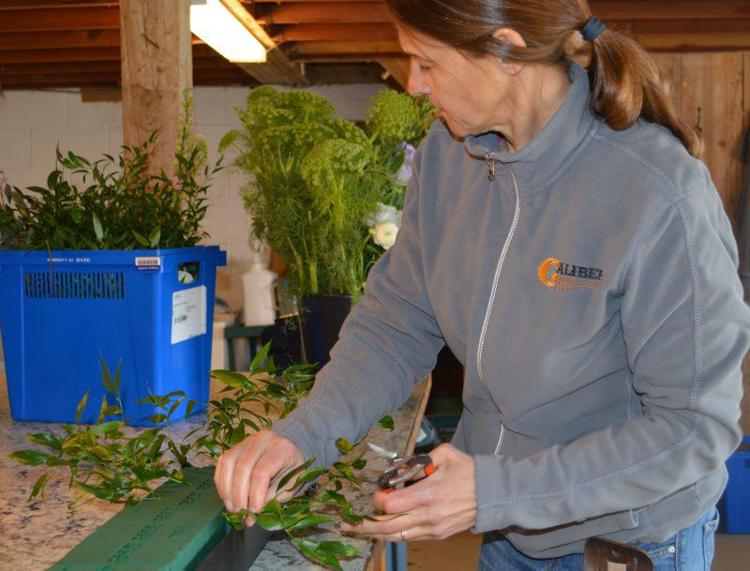 Snyder's business, Flourish, mainly focuses on weddings, classes and their flower CSA program, where they deliver flowers weekly or have available for pickup from a variety of locations.
A popular option with the CSA is a straight bunch or a mixed bunch. The flower subscription offers flowers that are in bloom for each season. Flourish's service starts at the end of April runs until the end of September. Customers can choose a 24-week subscription or an eight-week option. The flowers can change throughout each week as it all depends on their aesthetics.
"Brides like to come to us because we grow things that are a bit different," she said.
Decorating the home with flowers can be as simple as having a bunch of peonies and placing them in a vase on a table. "I love to clean my house and have (a) fresh bouquet of flowers — it's the cherry on top," Snyder said.
Garlands are another way to decorate. However, they tend to dry out faster as their stems are out of flowers. Eucalyptus is a popular variety to use in garlands since they are a long-lasting green, she said.
At Flourish's classes, the age demographic can range from 20-somethings to 60-year-olds. Snyder said that many of the students are corporate professionals who are in search of something creative for the "out of the office" vibe. "People just come alive," she said.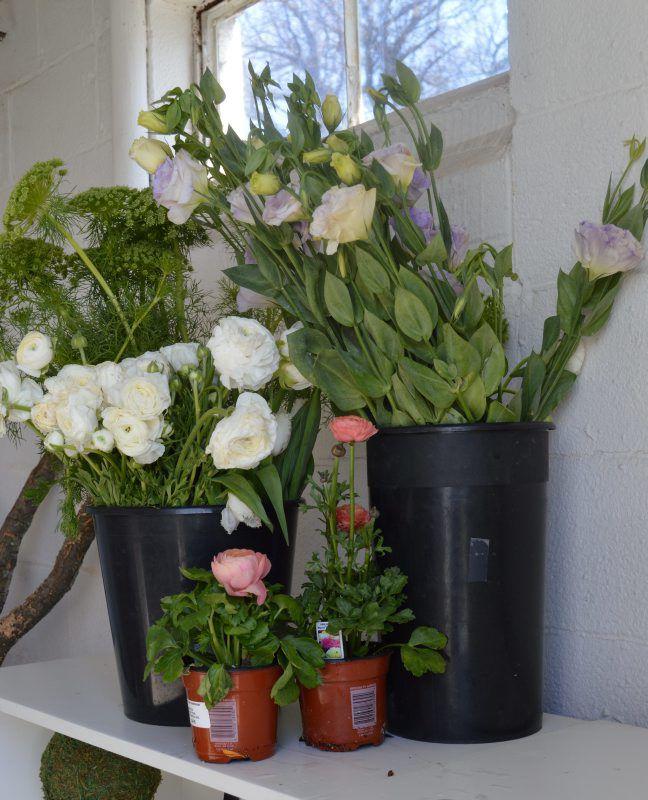 The wedding flower palette of white, green and neutral monochromic colors is popular to pair with grass varieties. Blush, a soft peach coloring, and purple flowers are much requested from customers. In spring, the colors are more yellow and pink; by summer, the palette changes to brighter and deeper colors like sunflowers and zinnias. Sometimes the pairing of blue, green and purple flowers is another springtime favorite. Kauffman likes to use a color wheel to help her determine the complement of colors along with texture. "Any type of spring flower looks nice together ... you can't go wrong," she said.
To make an arrangement stand out more, you can try mixing candles to show off the flowers' coloring. Another general arrangement style is to place shorter stems in front and taller ones in back so everything doesn't get lost in the bunch. The goal is having a full, natural and wildflower look, which is not as expensive as a big arrangement, Snyder said. Hanging flowers is also another way to keep flowers thriving in the home.
Before the COVID-19 virus, customers were able to find Kauffman at farmers markets or different Lancaster County locations where they could pick up flowers. Olivia, the pickup truck, holds 14 deep galvanized buckets that can hold 10 stems. Everything on the truck is priced by the stem, which allows customers to get a bunch at an affordable price. She also has a few bouquets on hand for some of her male customers. "There's something for everybody," she said.
For her arrangement subscription service, she said, "I pick the freshest and nicest flowers."
During the off months, Kauffman supplies flowers all year with the assistance of a local wholesaler. A bonus for businesses that are members of her weekly service is receiving a fresh arrangement, and recycled vases she uses for the arrangements.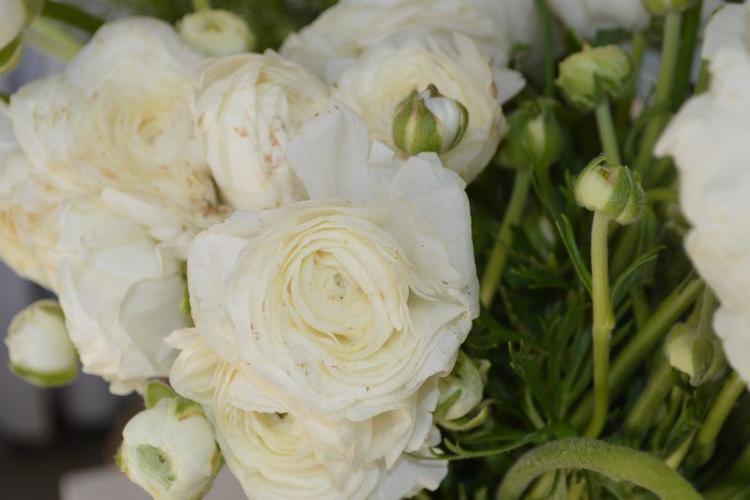 Keeping flowers fresh within the home does require more than just feeding flower food. Snyder and Kauffman both advise not setting the flowers in direct sunlight as that dries the plants out more. Flowers thrive with fresh, cool tap water every day and washing the vase is also important. Kauffman advises cutting the stems with clean scissors to avoid bacteria infecting the fresh stems. Flowers will also last longer with no foliage on the stem. Sometimes if foliage is left on the stem, it mingles with the water line, which creates debris in the water, she said.