As harvest season ramps up with long hours and continuous tasks, it's important to set a time for wellness during busy days.
On Sept. 14., Emily Krekelberg of the University of Minnesota spoke about mental health and farm safety during a webinar hosted by the Iowa Farm Bureau. In dealing with mental health or stress, farmers are stereotyped as being harder than others because of a "stressor we can never name," she said.
In 2003, Mike Rosmann, an Iowa farmer and physiologist, identified this stress as agrarian imperative. This means that because of instilled hardship, farmers can experience unusual pain along with taking uncommon risks to hang on to the ownership of their family farm that has survived through struggles in prior generations. Many farmers do not want to be the one to fail and "that's a hard thing to express," Krekelberg said.
Stressors like weather, machinery breakdowns, long hours, livestock stress, commodity prices and farm transitions add to the pressure that many farmers feel. Working with family is also a stressor. "What makes it difficult is when you're working day-in and day-out with the same people that you sit and eat breakfast with and go home and eat dinner with —you need to be mindful of those relationships," she said.
A common sign of stress farmers often deal with is cognitive stress, which can cause memory loss, lack of concentration and make it difficult to make simple decisions. Prolonged stress is also common within the farming community. A sign of this can be the decline of appearance, but Krekelberg says farmers experiencing chronic stress often find themselves in situations were there is an increase in illness and farm accidents.
"Overall wellness is critical to farm safety," she said. When your body is well, you can fight fatigue, brain fog, have quicker reactions and can make better decisions.
The simplest gesture is to reach out to a fellow farmer who is showing signs of stress. Expressing or communicating stress can be difficult for many. Often, when asked, many farmers may refuse to acknowledge or want to speak about the stress, they are feeling — it can cause tension, but a friend told Krekelberg, "it's better to lose a friendship than a friend," she said.
According to the U.S. Department of Health & Human Services, it's always best to reach out to a person with a non-leading question and avoid accusing the person with depression. Saying, "I am someone who cares and wants to listen. What do you want me to know about how you are feeling?'
This can be one of the easiest ways to help keep the communication lines open," she said.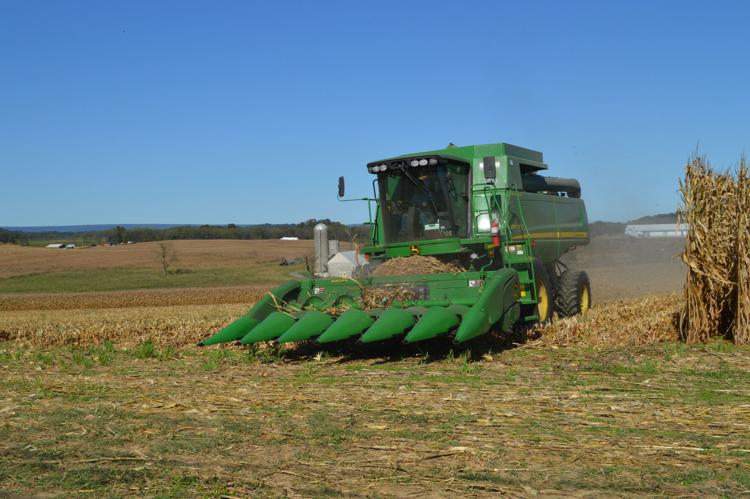 Stepping away to take part in an activity outside of work can also reduce any level of stress. The Virginia Beginning Farmer and Rancher Coalition hosted a webinar on Sept. 30 focused on mindfulness with Kara Dodson of Full Moon Farm in Triplett, North Carolina. Dodson balances farming while working as a massage therapist.
"Stepping away from the garden or from the field is really important," she said.
Dodson shared that indulging in self-care activities for relaxation such as creating art, dancing, yoga and fishing can improve mental health and well-being. Massage can also be a great way to release tension within the body, she said.
There are three forms of massage that can relax various parts of the body. Deep tissue or Swedish massage can help relieve tension in the muscles. There are two alternatives if disrobing for massage is uncomfortable. Dodson recommended craniosacral therapy where a therapist can massage the joints around your head and neck. While reki or energy healing is a non-invasive form of massage which focuses on resting the mindset.
Dodson also guided the group through a series of gentle yoga poses that stretched and warmed up the spine like the cat and cow pose. She also performed the mountain pose, a standing position that involves stretching the arms above the head while taking in deep breaths. The pose can improve balance. "This is great to do in the fields," she said.
Farmers can also use chiropractic services. Dodson says she goes to her chiropractor every month, but farmers should see theirs at least every six months. Each visit should "give you a different adjustment every time," she said.
If scheduling time to meet with a professional doesn't work, Dodson advised farmers to use self-massaging techniques and tools like a theracrane, a plastic hook that gently pulls and massages the body to help reduce stress. Farmers can also roll a massage ball along their body or under their foot. Self-massage can be as simple as cupping the hands and applying gentle pressure with the fingers up and down the arms and legs.
She explained that farmers should try to invest in a self-care routine.
"This is your self-care journey," Dodson said.